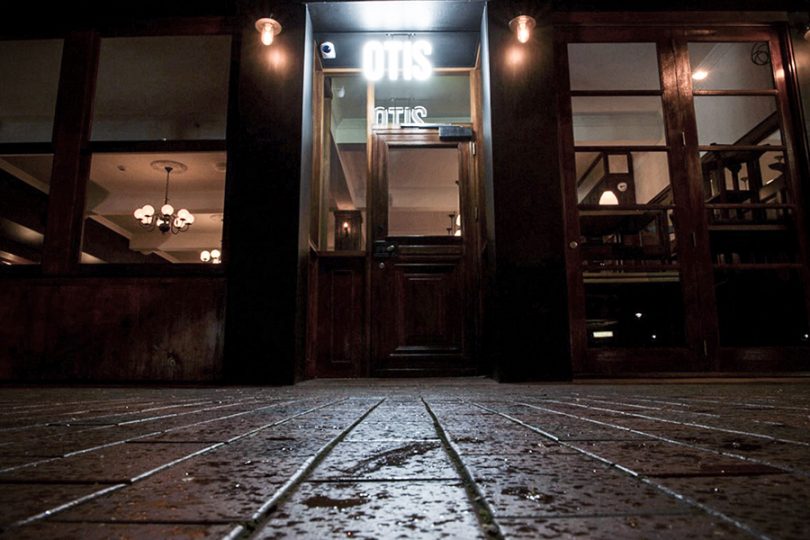 The first time I ate at OTIS Dining Hall was opening night. Table for two at 6.30pm. I had missed the obligatory media event known these days as a 'soft opening' a few days prior, but had popped in earlier to take some photos of the meal I would be consuming that evening (hint to budding photographers: food always looks better in natural light). Some time after midnight, fighting a slowly descending delirium, I wrote this:
"OTIS is fine dining but not as we know it. Dining Hall is an apt description. The place actually feels like a hall. Timber panelling, high ceilings, earthy tones, old world light fixtures evoke a collective memory of days gone by. Grime it up a bit and it's the scene of a robust and cantankerous union meeting – Give it a spit and polish and it's the scene of a long forgotten debutante ball for pretty daughters of red faced boss-cockies.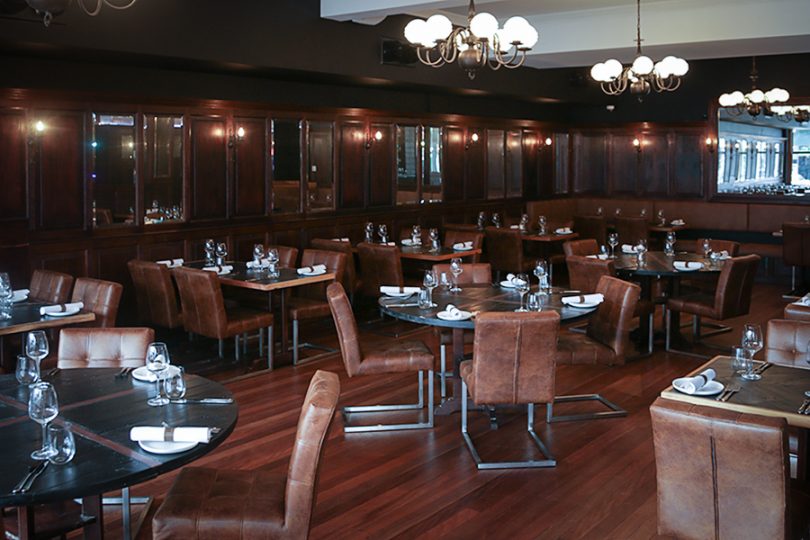 In truth, this reworking of the original fit-out has kept enough elements of the old Belgian Beer Café to be familiar, but enough change to lift the old place to a new level. Banquette seating and plush tan leather chairs – slightly distressed and designed along Bauhaus lines reminiscent of Knoll or Barcelona – add a touch of slick modernist luxury to a space that stays mostly in the old world.
The service is everything one would expect from a fine diner that isn't trying to be one. Quick and attentive, but not stuffy or condescending, with wait staff that disappear when you don't want them but are there when you do. Good start. Who knows what is happening in the kitchen – I can't see it from where I sit – but as far as opening nights go, this looks smooth as silk.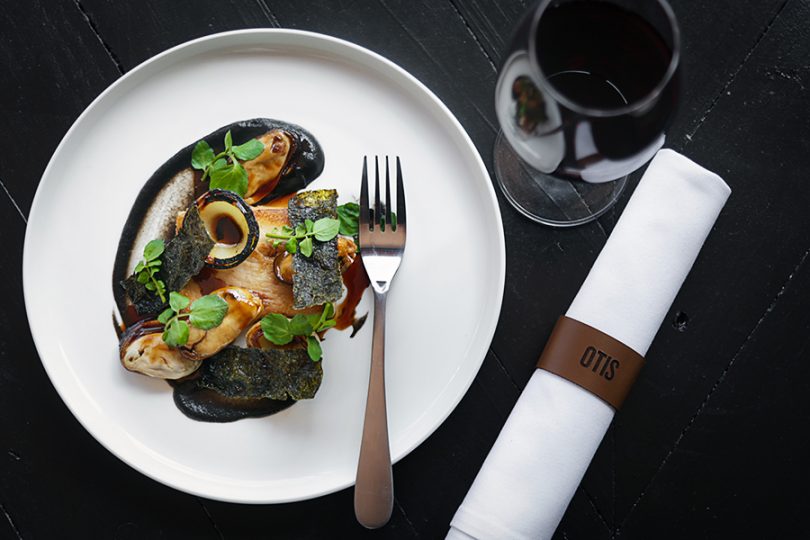 My three course meal for the evening is a procession of immaculately plated and very 'on-trend' offerings. Exotic enough to excite me, unfamiliar enough to unsettle me. I'm sure they told me earlier this would be the best version of classic things that people would know, but it's reading like an adventure: beef tartare, smoked eel, sesame, sago crisp / confit pork jowl, smoked mussels, burnt aubergine, nori / chocolate rocher, hazelnut, truffle, malt..."
And that is where it ended.
Turns out the aforementioned delirium was the symptom of a head cold sneaking up on me, rendering my taste buds inactive. And the next morning, a general fogginess had descended upon my memory along with a blocked nose and an itchy throat, leaving me a little confused as to what I had actually eaten the night before.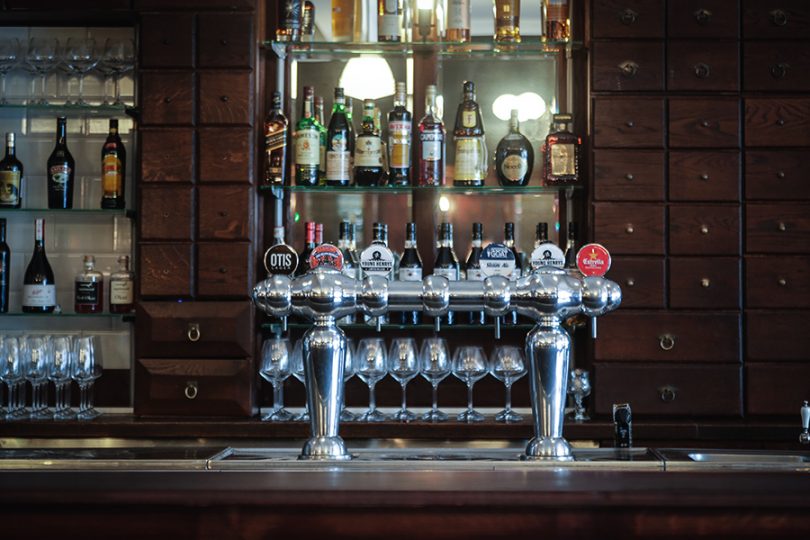 Surely, I needed to go back a second time to refill the memory bank before I could make sense of this place. And so it was that I found myself at OTIS Dining Hall exactly one week later, on a Friday evening miserable enough to have Floriade closed down, with no great enthusiasm and without a dining companion. Trying to be as inconspicuous as possible, I asked for a seat at the bar. Wise choice. Lone diners take note, this is your spot!
Now, here's the kicker. When you're dining alone, the only thing that will make your meal memorable is the quality of the food you eat. There's no sparkling conversation, no special occasion, no social bells and whistles to gloss over the offer on the plate. Sometimes that's okay, as everybody has to eat; and the simple act of providing sustenance for oneself should not be confused with what is expected of a fine diner. But when you're perched on a bar with nothing much to distract you and paying 42 bucks for a steak, it better be memorable. And I'm here to say most emphatically that it was.
A week earlier, chef and co-owner Damian Brabender had told me this was the signature dish. The OTIS Pepper Steak: Wagyu eye fillet with silk-wood brandy jus, a side of frites and a small leafy salad. Alongside the immaculately plated creations on the menu, it looked simple, uncluttered and unassuming. Nonetheless, it is a classic that Brabender insists is the essence of OTIS, despite the fancy plated items and exotic ingredients that populate this menu.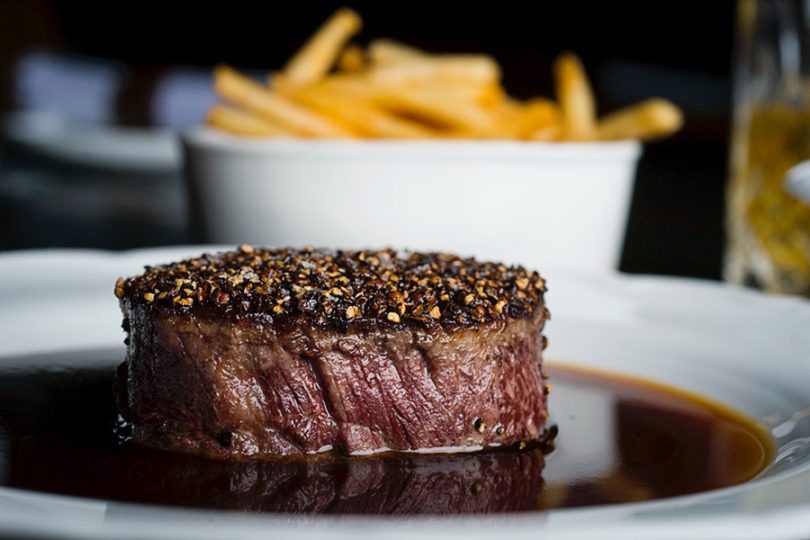 Here was a seriously tender piece of pepper crusted wagyu eye fillet, good enough to eat on its own, but taken to astronomic heights with a velvety smooth jus that tasted as if a whole stick of butter had been utilised in its making. As for the sides, the golden frites would be needed to mop up that magical jus, but the dilemma arose quite quickly once the accompanying ramekin of hollandaise was dipped into. The quality of these mothers of all mother-sauces was confirmation enough of the skill coming out of this kitchen. Confirmation enough that this may be the best new bistro-style restaurant to open in Kingston in quite a while.
If the definition of a happy customer is of one that leaves your establishment in a better mood than when they came in, then OTIS succeeded. Sure enough, one hour later, in fine cheer, I was gone. Heading north over Kings Avenue Bridge, my meal was now just a memory. A vivid, lucid, delicious memory that I don't expect to leave me at least until I visit OTIS Dining Hall again, which won't be too far in the future.