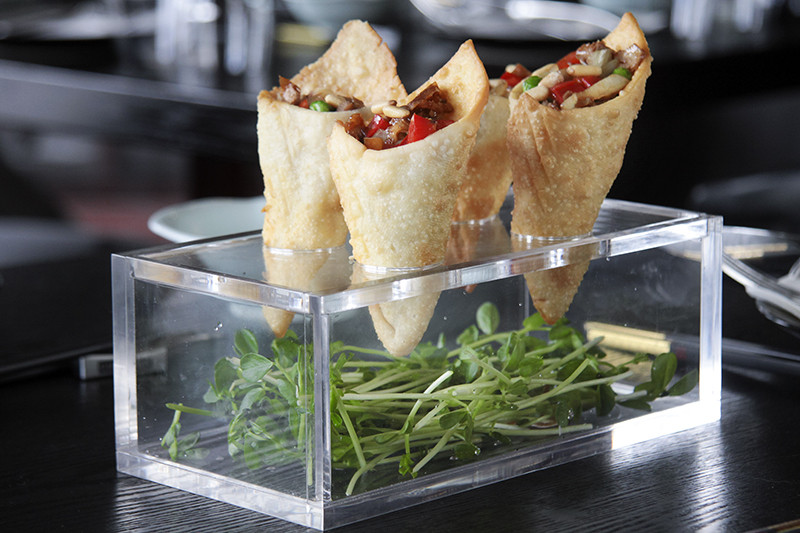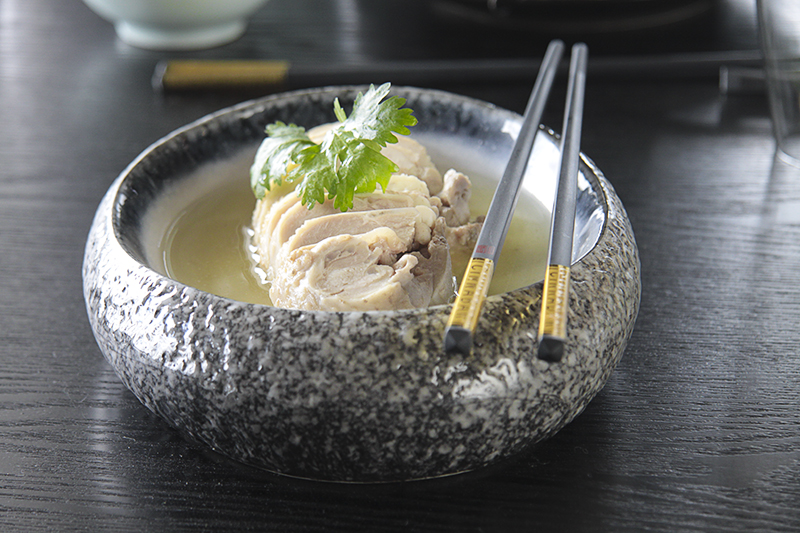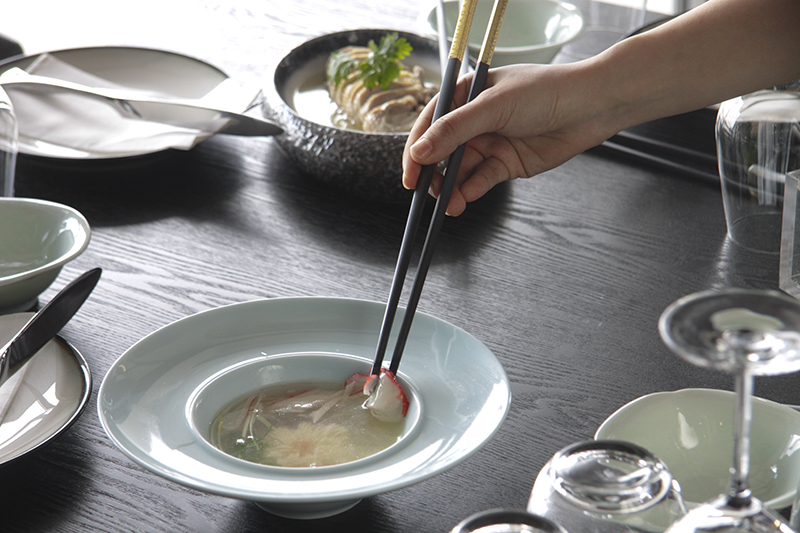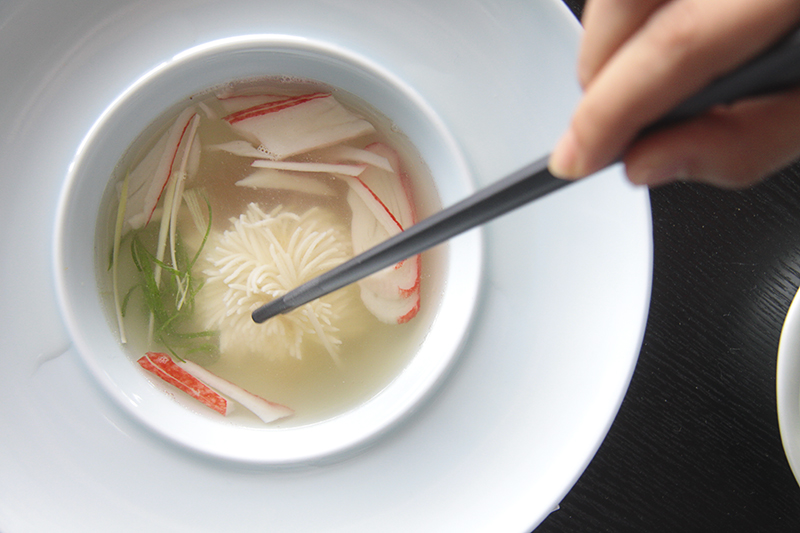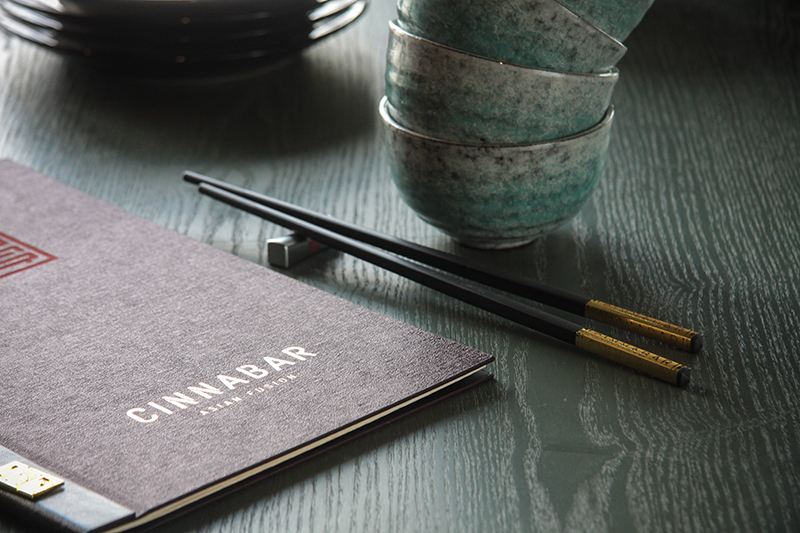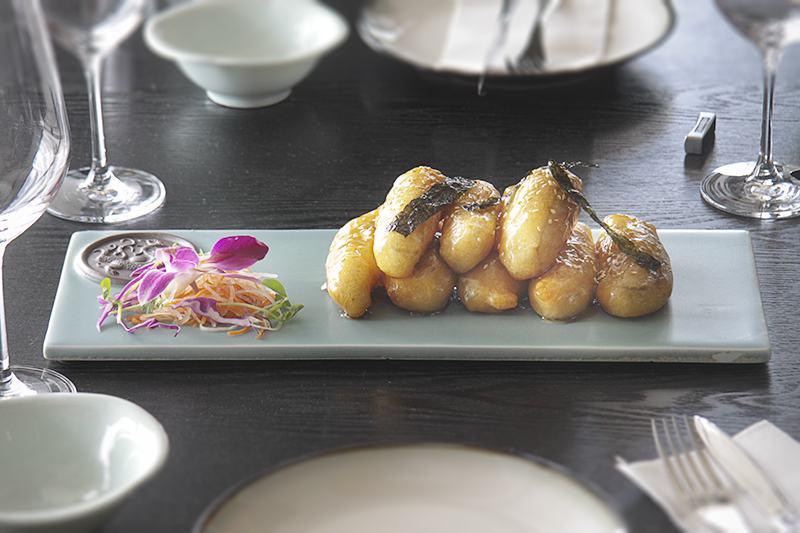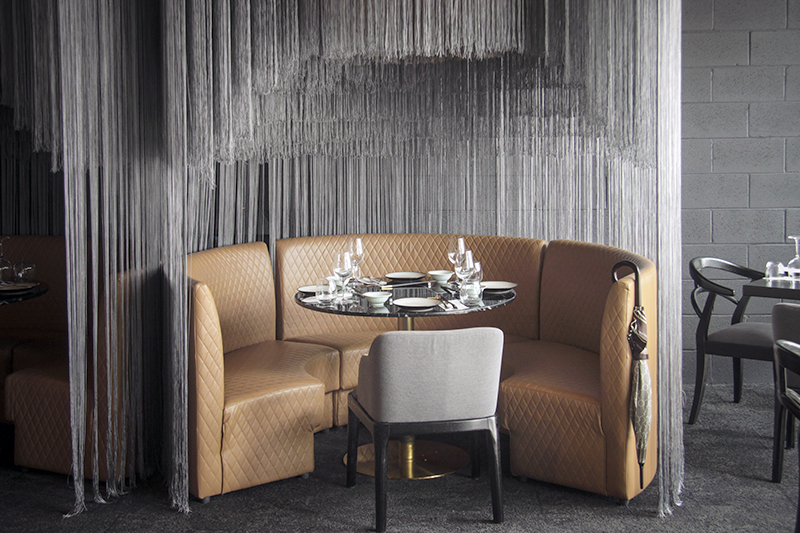 The pace at which new establishments continue to open in Canberra must be proof our hospitality operators are at least the most optimistic in the land. In the case of Kingston Foreshore, the pace is relentless–blink and you will miss a number of new restaurant, café and bar openings at our very own waterside promenade.
The latest but certainly not the last to open is Chinese restaurant Cinnabar. It is owned and operated by ex-banking executive Sonny Zhang and hospitality savvy Vivienne Song–both running the floor–with seasoned man-on-the-pans known only as 'Master' Yu recruited from the five star Chinese hotel industry to run the kitchen.
The mix of youth and experience manifests itself here in a number of ways. The dining room is meticulous, fancy and very luxe-Chinese in a traditional way; but it is quality work with the odd cheeky touch–check out the Terracotta Warrior sculptures at the door, wearing aprons emblazoned with a cute custom designed cartoon figure (we think they called her Warrior Girl) and chopsticks in their pockets.
At the table, the menu reads mostly like traditional Chinese, but the presentation is fresh, young and dramatic. And it may say 'Asian Fusion' but this isn't really that. This is Chinese with great presentation, slightly tweaked, fresh and light, with a 'clean eating' approach. I know, that may be the buzzword of the moment, but it fits some of the dishes here. Flavours are familiar but also delicate and subtle.
Typical dishes include 'Grandma's Shanghai-style Drunken Chicken,' lightly poached in subtle clear broth of rice wine and various flavourings, and served cold in a deep round bowl that looks more like a granite mortar. For soup, a chrysanthemum made of tofu sits in a crabmeat broth, light and clear.
Presentation brings a little theatre to the experience. Dumpling pastry is shaped into a 'ice cream cones', deep fried and filled with duck meat, then brought out in a perspex box. Asparagus are flash fried then served on a mound of ice with wasabi and soy sauce for dipping. Eggplant is cut into strips, battered, fried and drizzled with honey and sesame seeds in a vego take on honey chicken or prawns.
Sonny tells me the menu is still in a refinement stage, and will be evolving over the next few weeks; what he calls their 'soft opening' period. If it stays faithful to the level of presentation, freshness and quality shown on its first day, it should be a success.
Cinnabar is located at Eastlake parade Kingston Foreshore
It opens for lunch and dinner seven days a week.
Check their Facebook Page