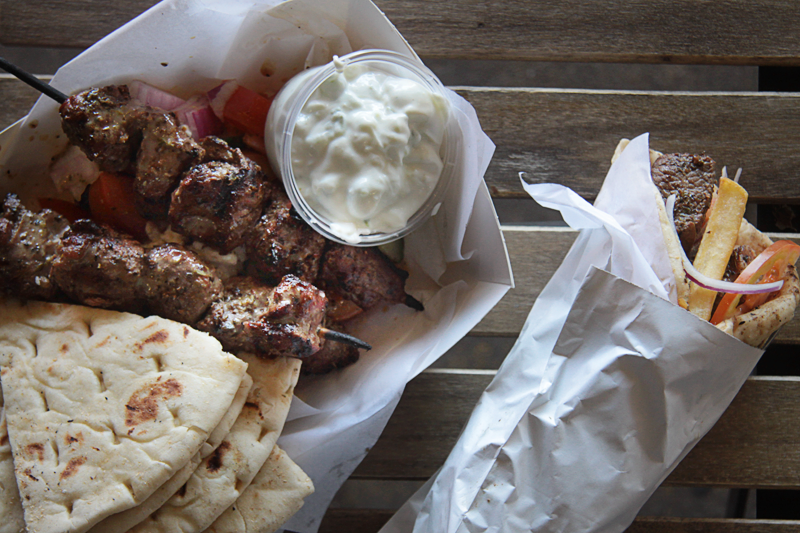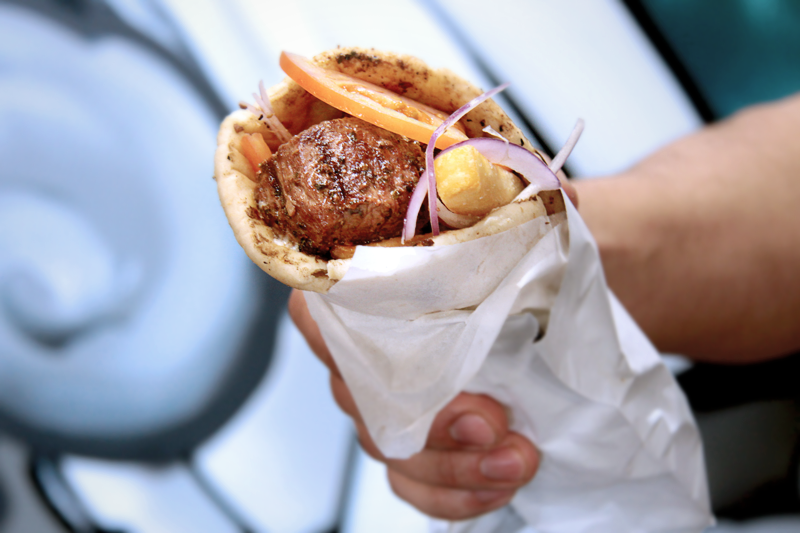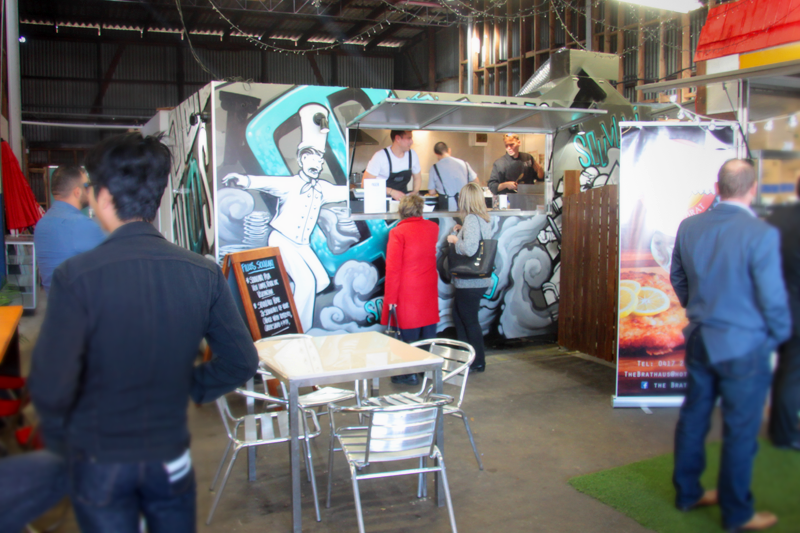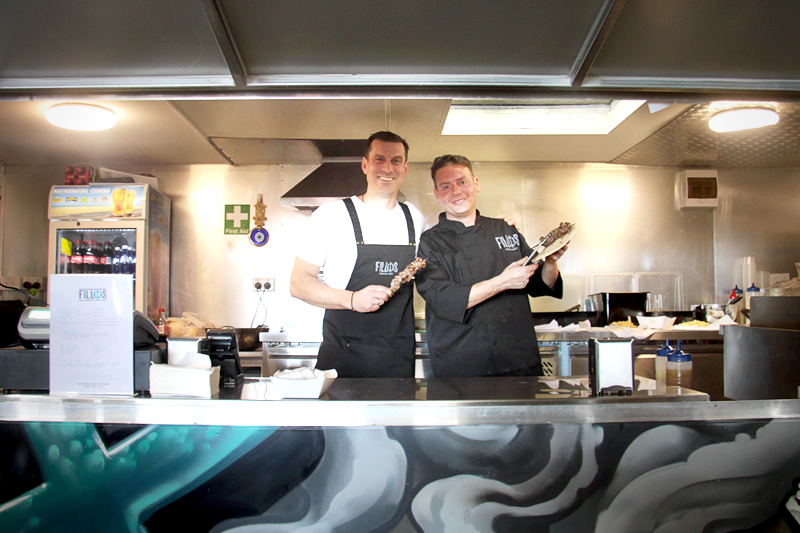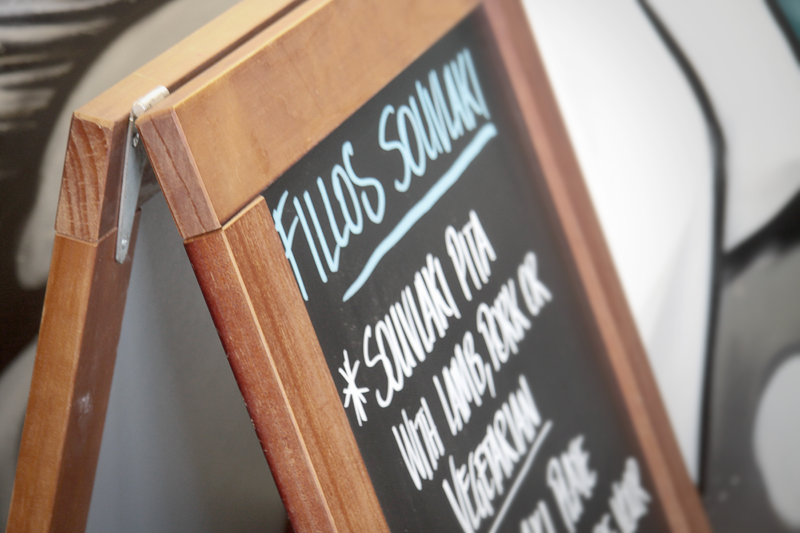 Canberra's version of The Greek Crisis is not financial, but food related. For whatever reason, this relatively simple yet delicious cuisine has always been on the outer in this city, despite its appeal elsewhere. Ethnic cuisines are traditionally pioneered by migrant communities, so it is interesting to note that even though many successful Canberra hospitality folk over the years have had a Greek heritage, they have mostly shied away from it.
While the opening of Fillos (no, not the pastry, the food van) at The Hamlet may not be total panacea for lovers of Greek food in Canberra, hopefully it will go some way to filling the void while filling stomachs with Greece's quintessential street food at the Braddon food van heaven that has risen out of the purgatory of an old disused tyre shop.
Owners Tim 'Digger' Moustakas and Spiro Tsiros–both experienced food operators at a number of Canberra ventures–have honed their grill game over the years in the various Greek community stalls pumping out succulent grilled meats to the throngs at the Canberra Multicultural Festival. Today, they open at the Hamlet with a simple offer of pork neck (from Garran Butchers) or lamb leg (from Jabal Halal), either served on single skewers, with accompanying Greek salad or wrapped in pita bread with salad and requisite chips Athens-style.
A vego version takes out the meat and replaces it with grilled Cypriot haloumi cheese, and a Big Fat Family Pack gives you the whole shebang. Prices start at five bucks for a single skewer or 11 bucks for a pita wrap, so if you are one of those deprived souls with a hankering for a good souvlaki who have previously had nowhere to go, get down to The Hamlet and get your Greek on.
Fillos is located at The Hamlet
Lonsdale Street Braddon
Open Wednesday to Saturday
for lunch and dinner and
Sunday for lunch only
Check out the Fillos Facebook page