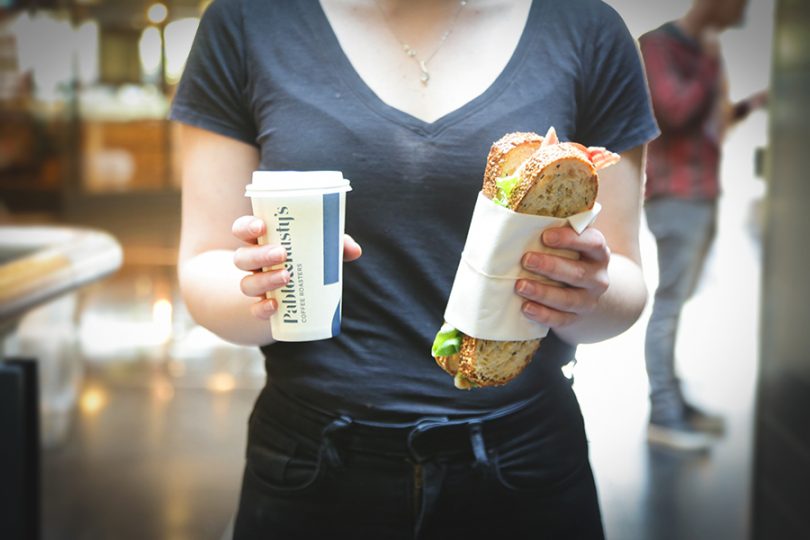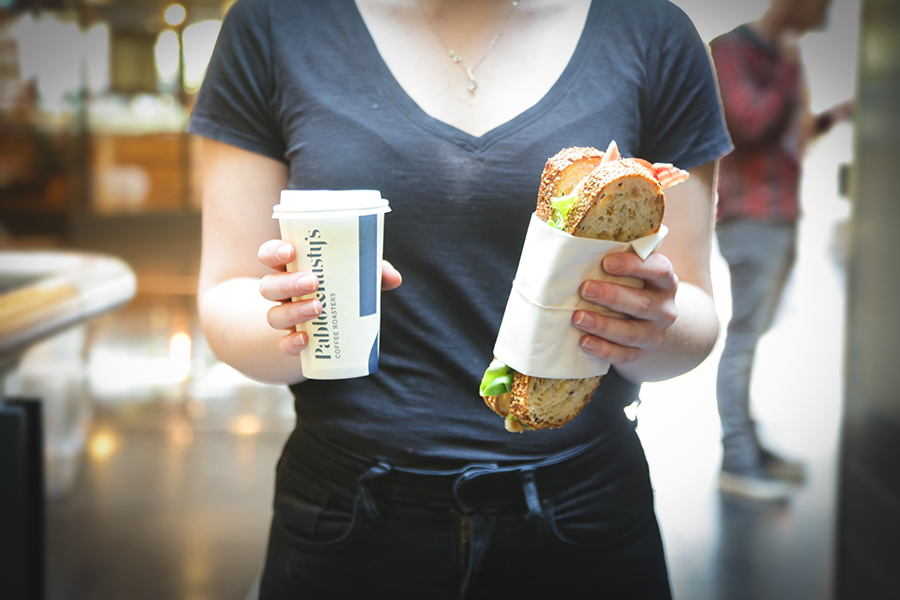 Coffee means different things to different people. For some of us, it is the perfect drink for socialising: A ready made excuse to get out and just a catch up with friends; or a great way to break the ice and make an impression with a client in a relaxed environment away from the office. For others, it's all about the coffee: We really, really need one to kick start our day; or we are completely immersed in the culture of coffee, the taste and that journey from the seed to the cup.
Whatever the reason or whatever the excuse, in Canberra we are spoilt for choice when it comes to getting our fix. To illustrate the point, just take a walk around the North Quarter at Canberra Centre. Four very different places with four very different vibes, each of them catering to our coffee fixation in different ways, and within a short stroll of each other. Take your pick:
Farmers Daughter: The ultimate grab and go…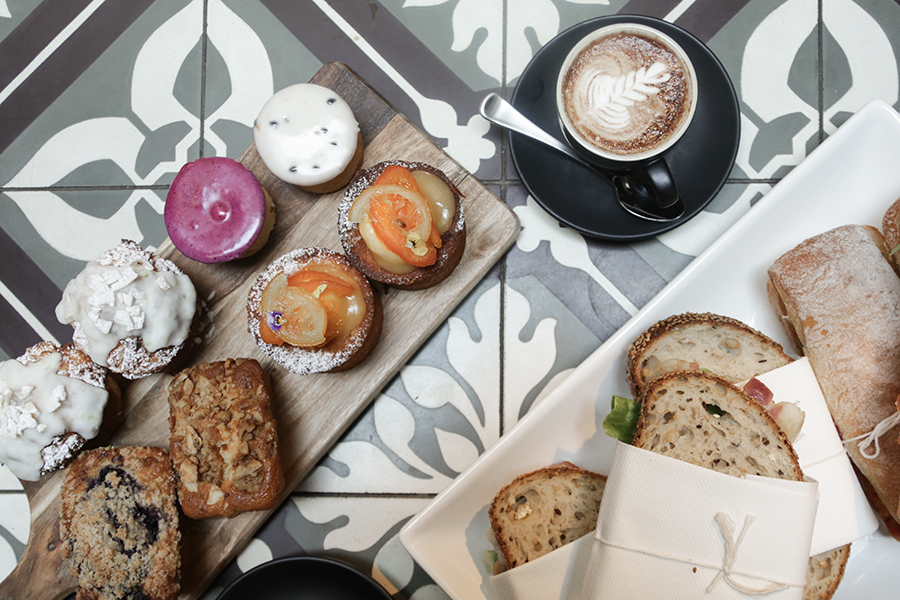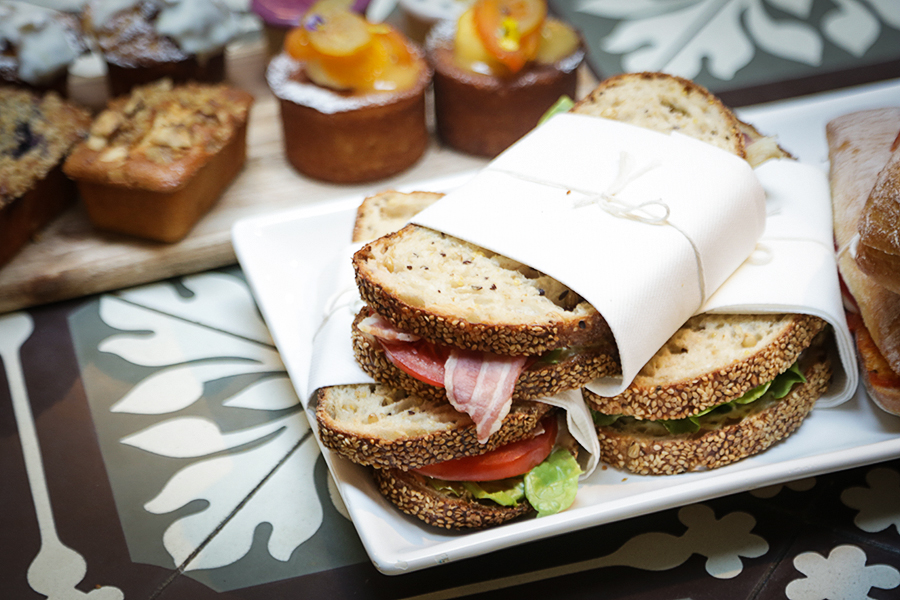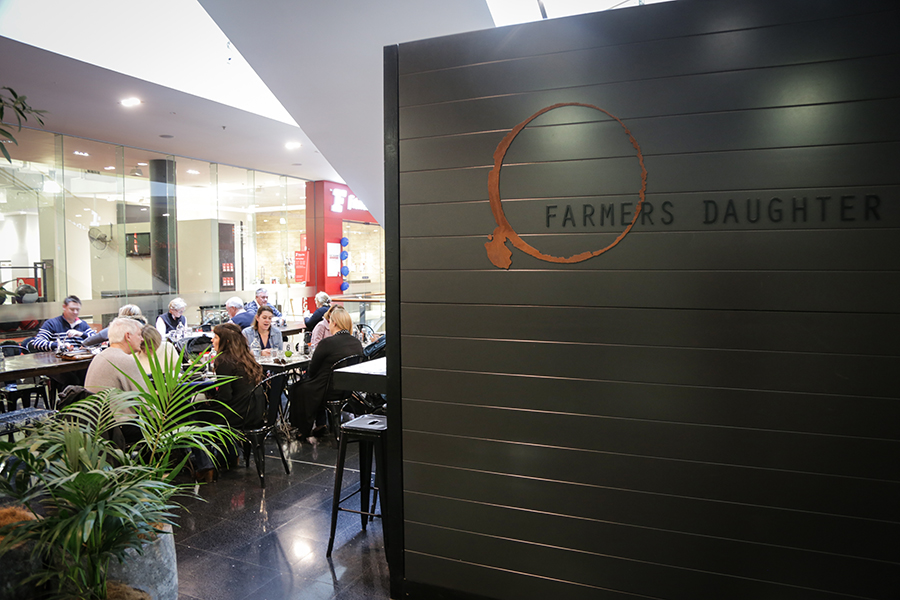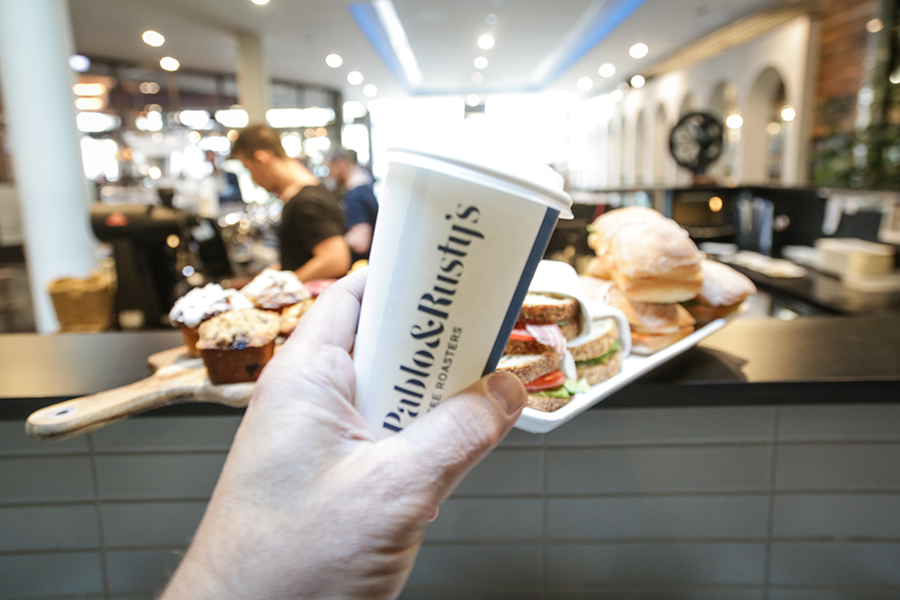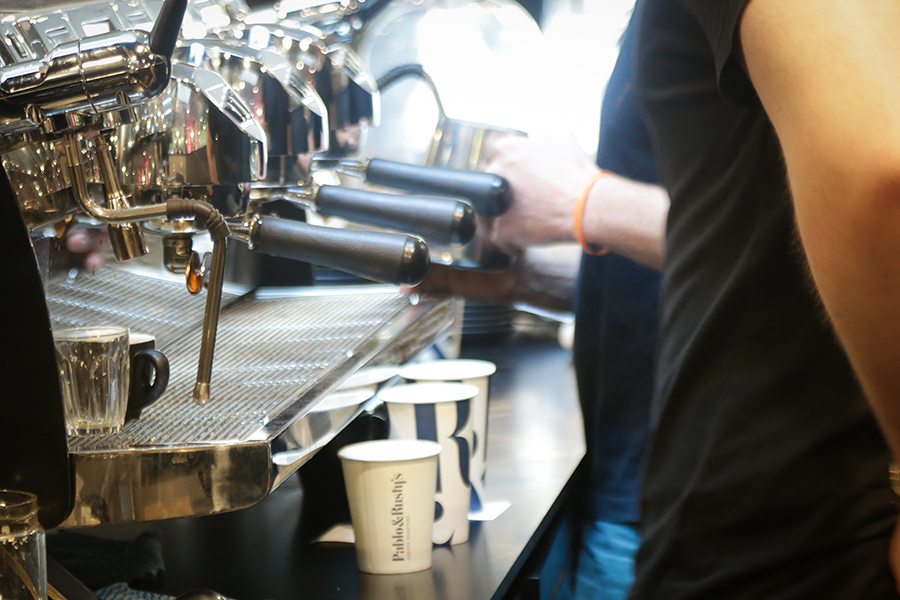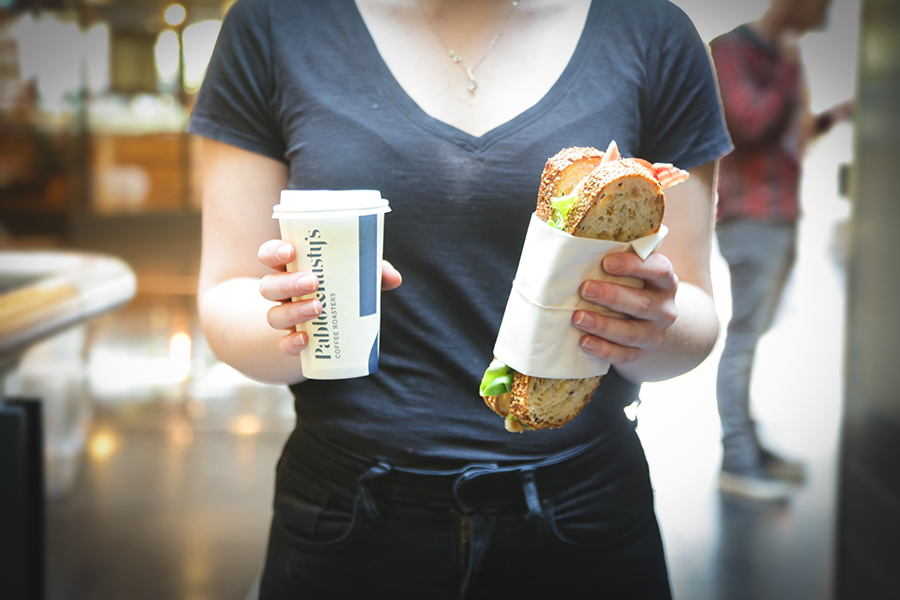 Farmers Daughter is a very cool little kiosk-style café that takes its coffee seriously, and also provides a tasty selection of delicious freshly made and ready to go country style sandwiches, rolls and various sweet things such as tarts, friands, macarons and the like. The artisan attitude is apparent in the choice of coffee, which comes from Sydney based Pablo & Rusty's (exclusive to Farmers Daughter here and in Yarralumla), and in the passion of the baristas. Of course, those wanting to pull up a seat may do so in the cute little space behind the kiosk, but we will take our cue from the healthy queue waiting for a much anticipated takeaway.
Cream Café Bar: During your business meeting…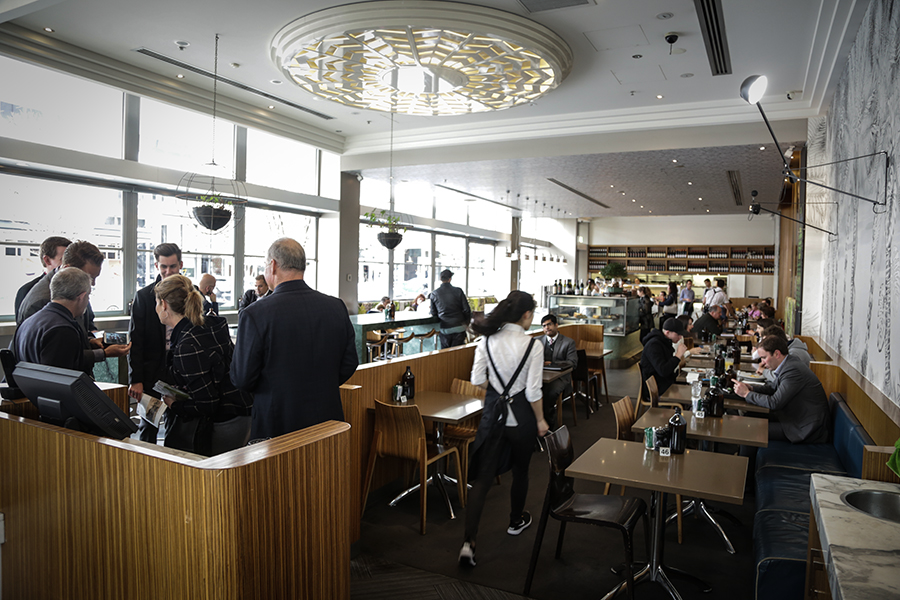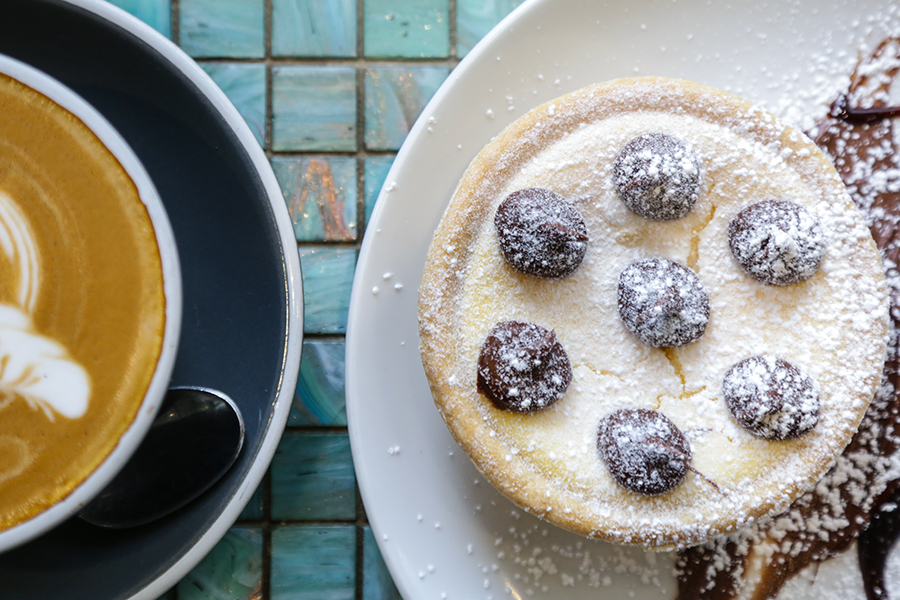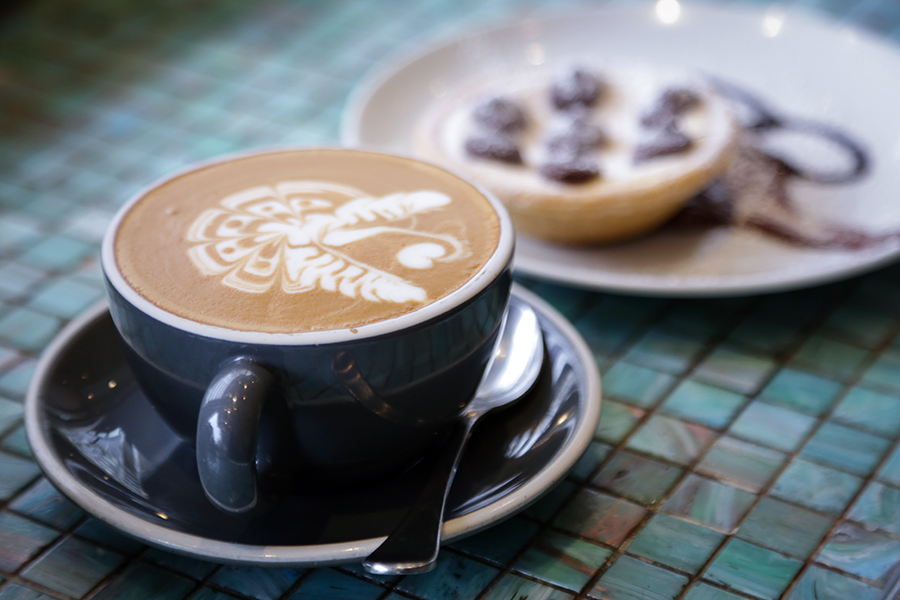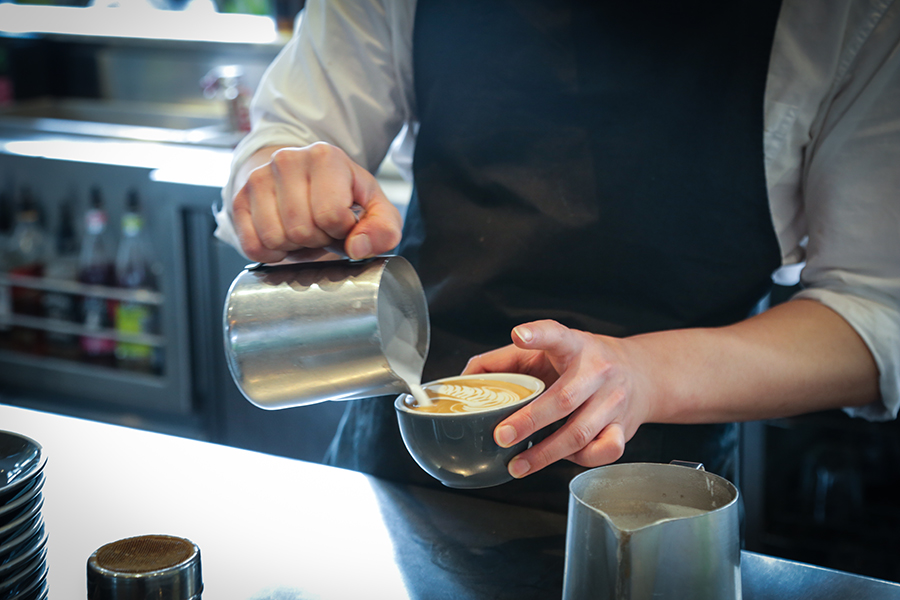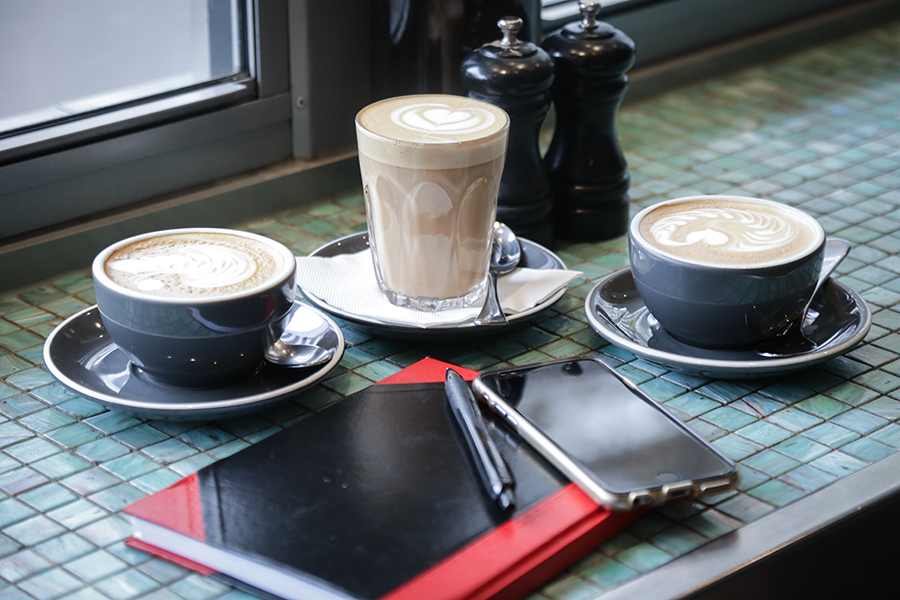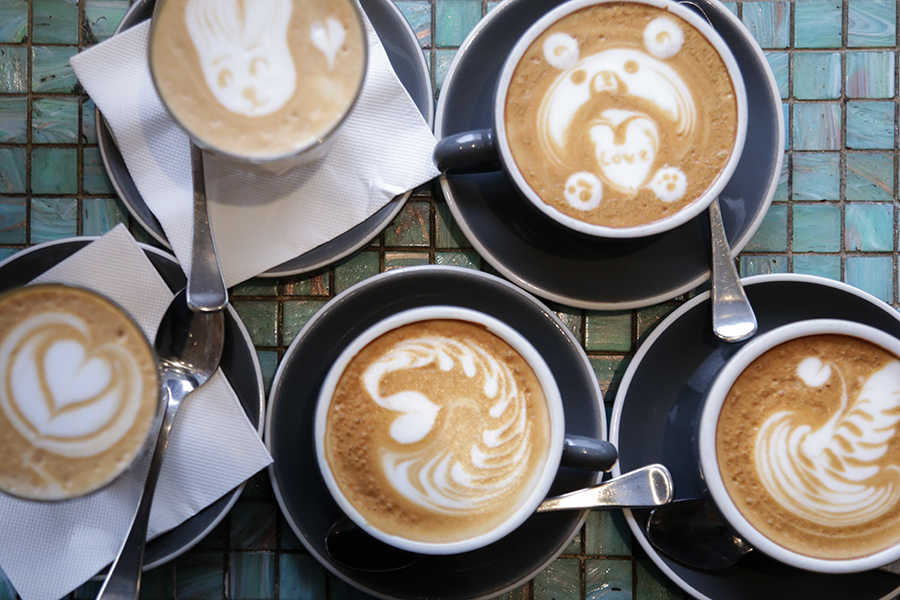 It's big, it's bright, it's roomy, and it's located on one of the most visible corners of the CBD. With that in mind, Cream Café Bar is a no brainer as a meeting place for clients or colleagues, as can be attested by the plethora of suits that can be spotted on a typical week day, sipping on their coffee of choice with laptops open and deep in discussion. Unlike a lot of the more specialty or artisan cafés in the city, Cream is spacious and slick, sticking to the tried and true coffee standards and focusing on doing them well. Of course, that doesn't stop the baristas from exploring their creative side, which may manifest itself in an unexpected bit of latte art on your flat white.
Koko Black: An excuse for chocolate lovers…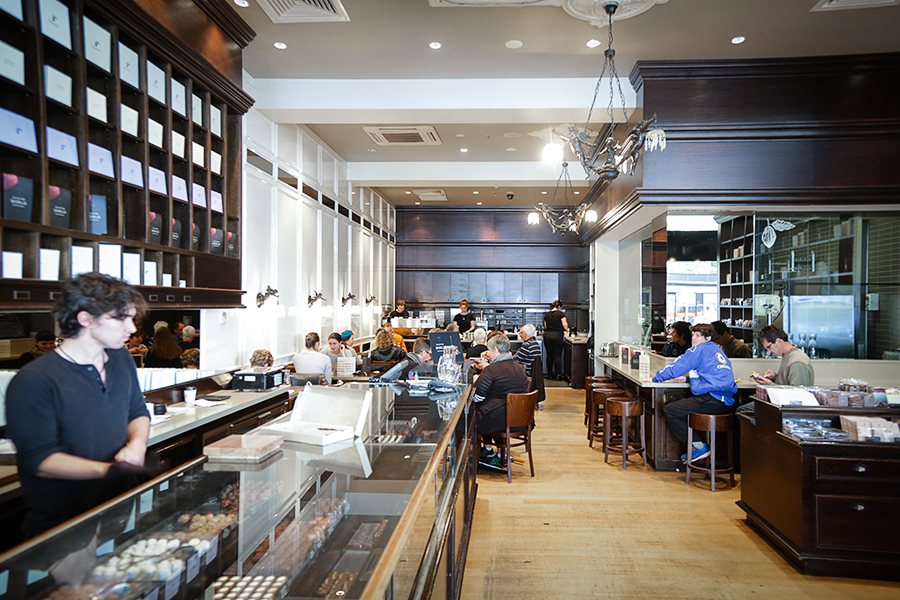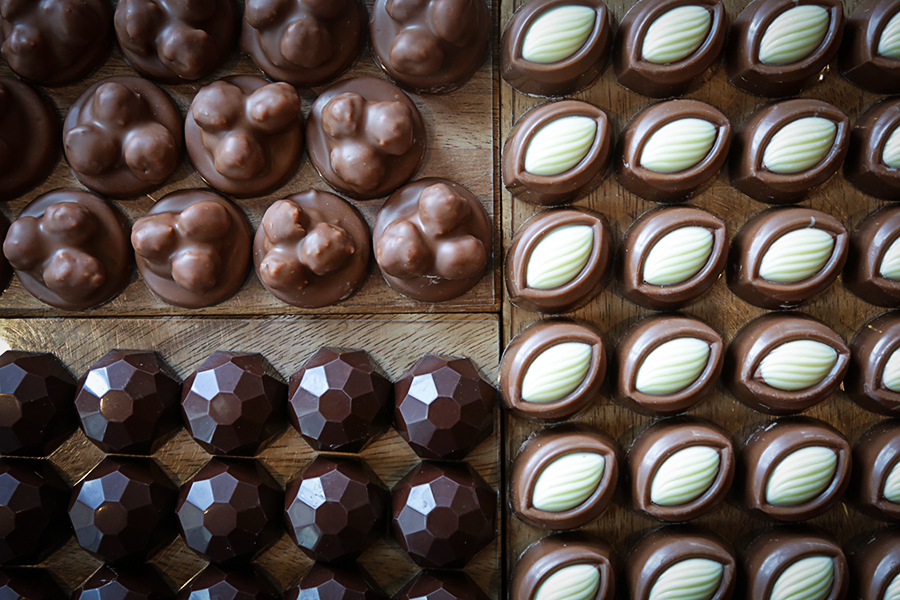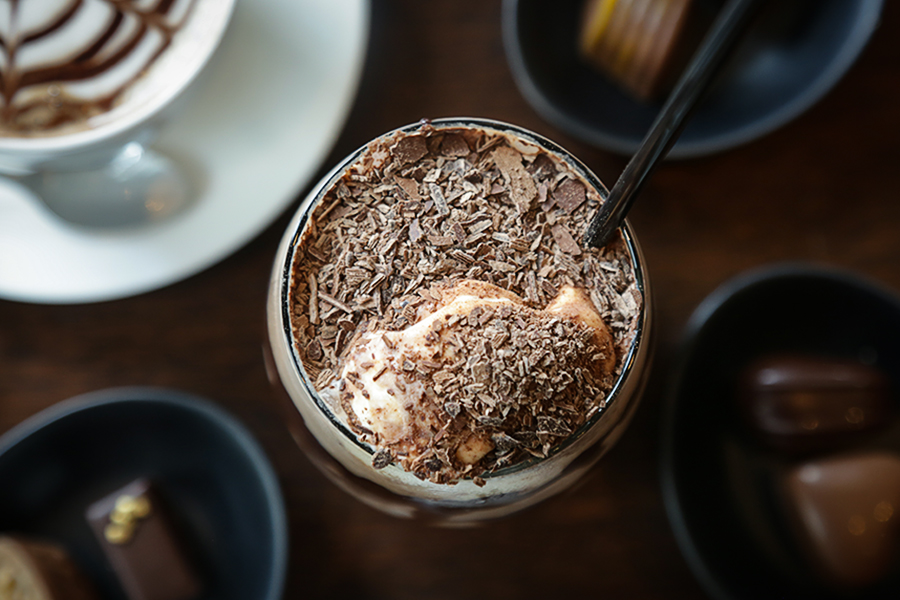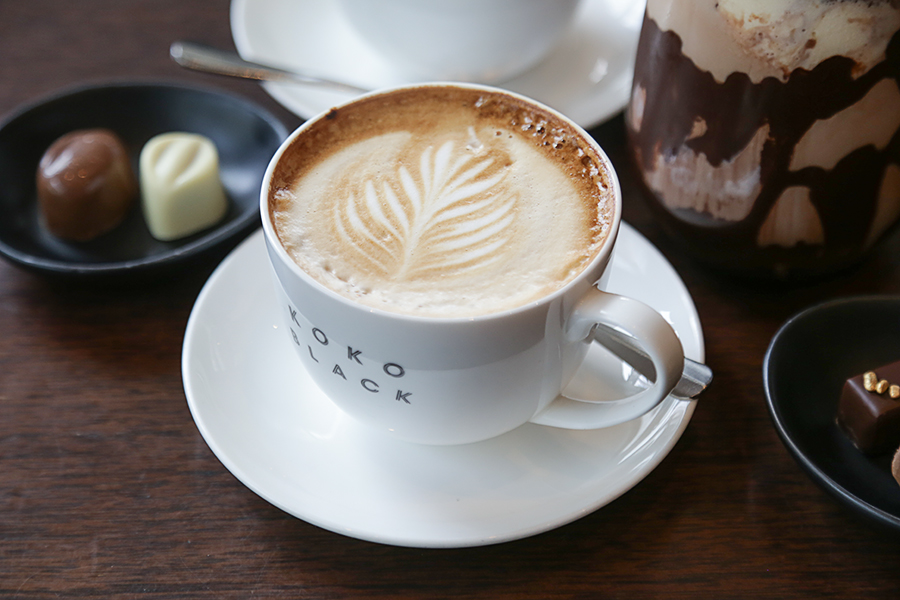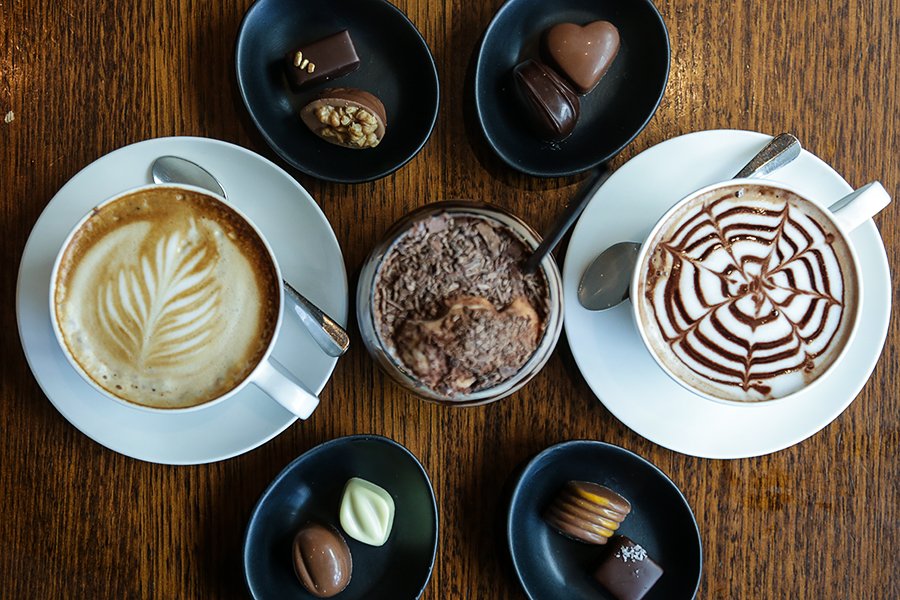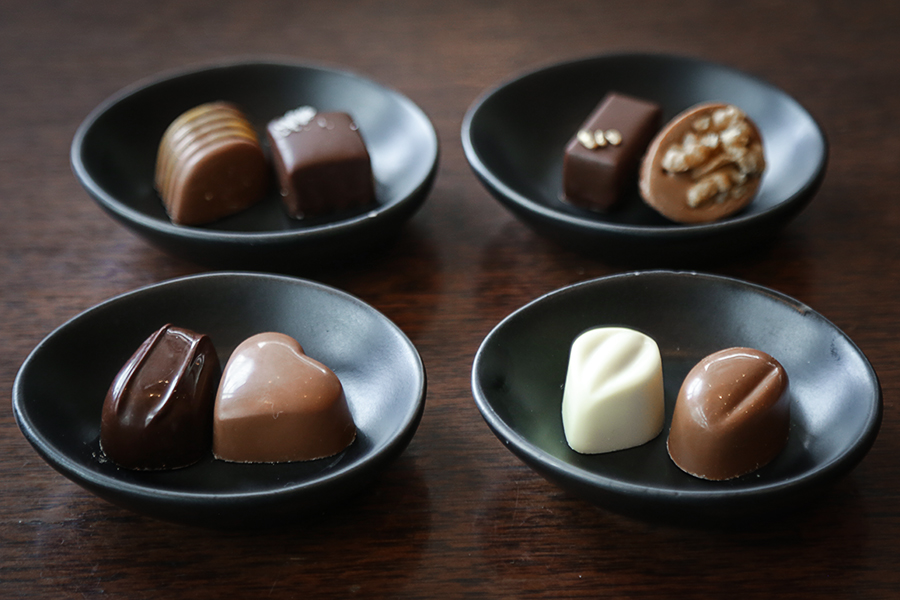 'Let's go for coffee' sounds like just the excuse a typical chocoholic would use to get you down to Koko Black. Sure, it is mostly about the chocolate here, but take note that the decadent and delightful chocolatier is as committed to great coffee (supplied by Melbourne's legendary St. Ali) as it is to its vast selection of pralines, truffles and hand crafted sweet creations. Hit the coffee up straight, lose it all together in favour of a Belgian Hot Chocolate, or get a taste of both St. Ali and Koko Black's original recipe with a Mocha. Whatever you do, make sure you get one of their hand made chocolates in your mouth as well. You won't regret it.
Coffee Lab: The specialty coffee lover's journey…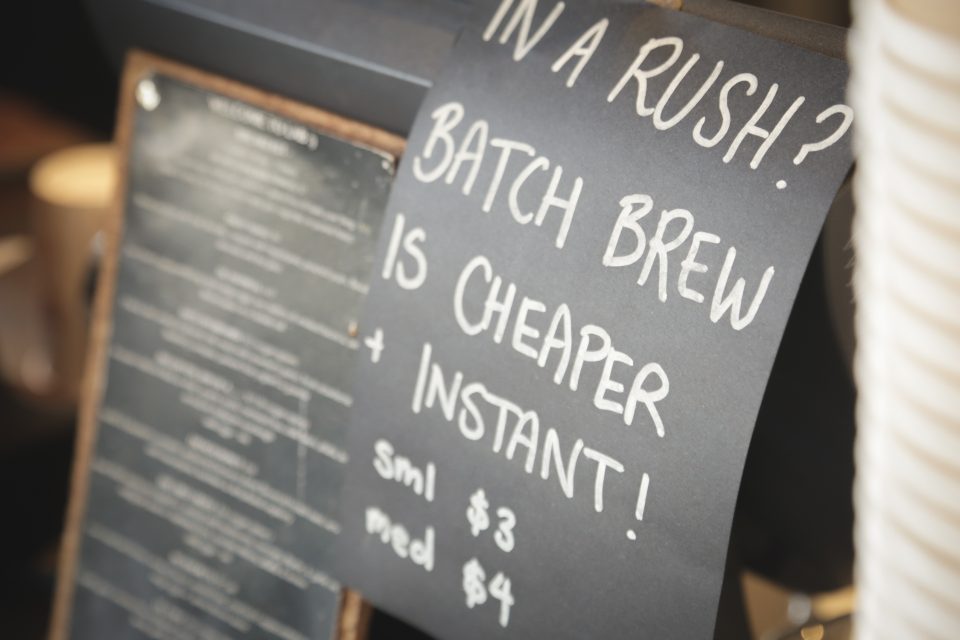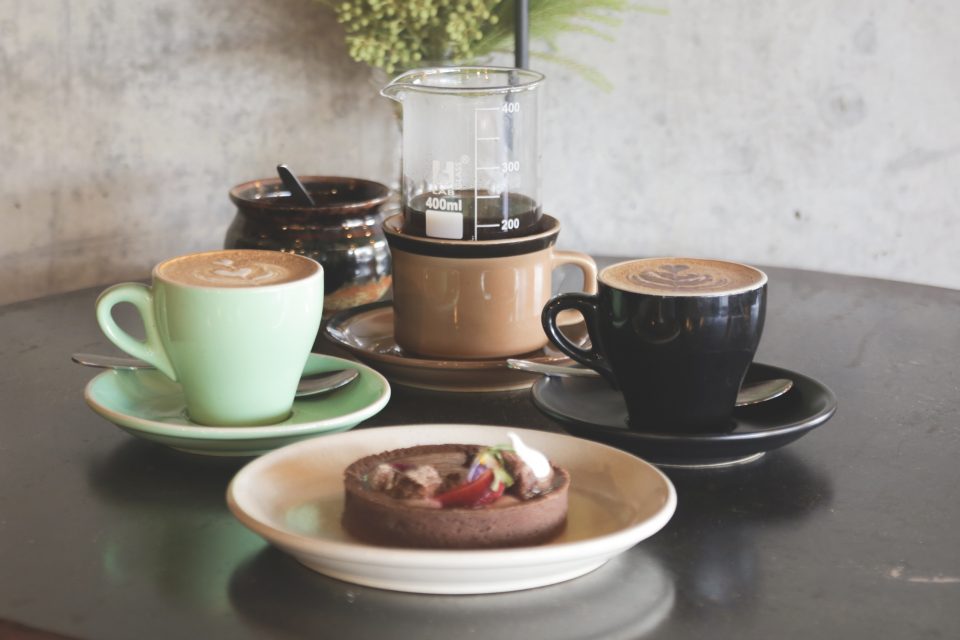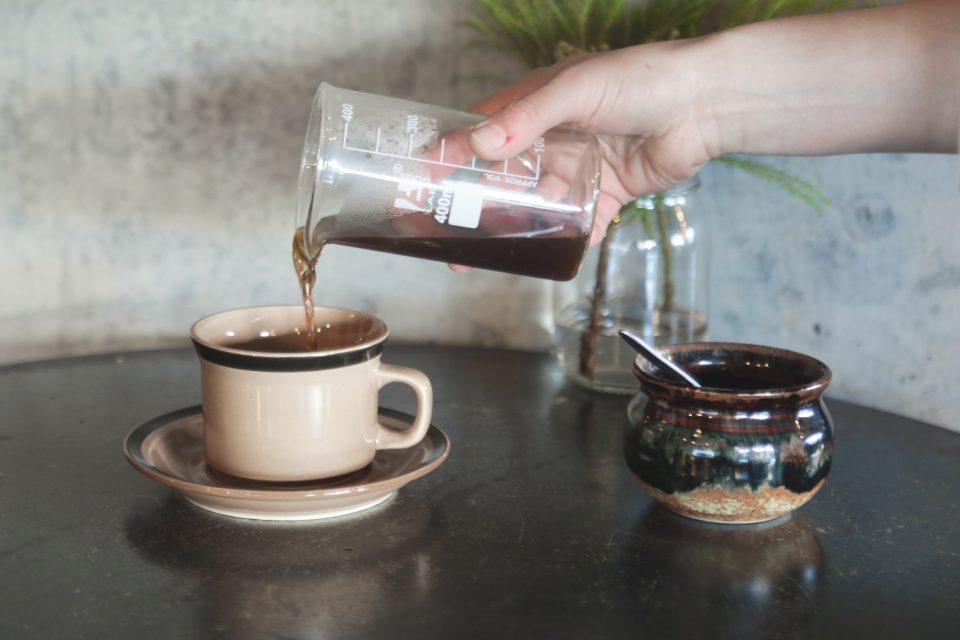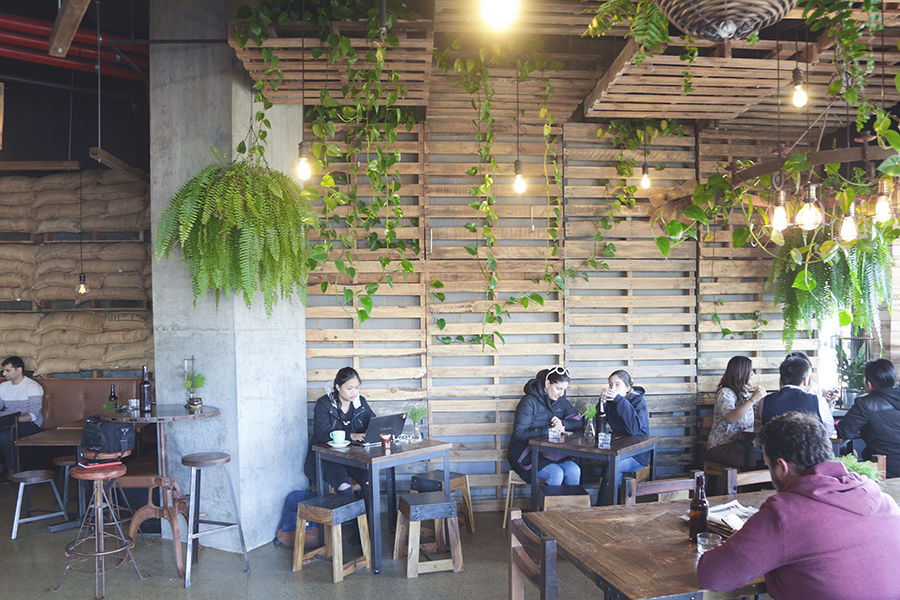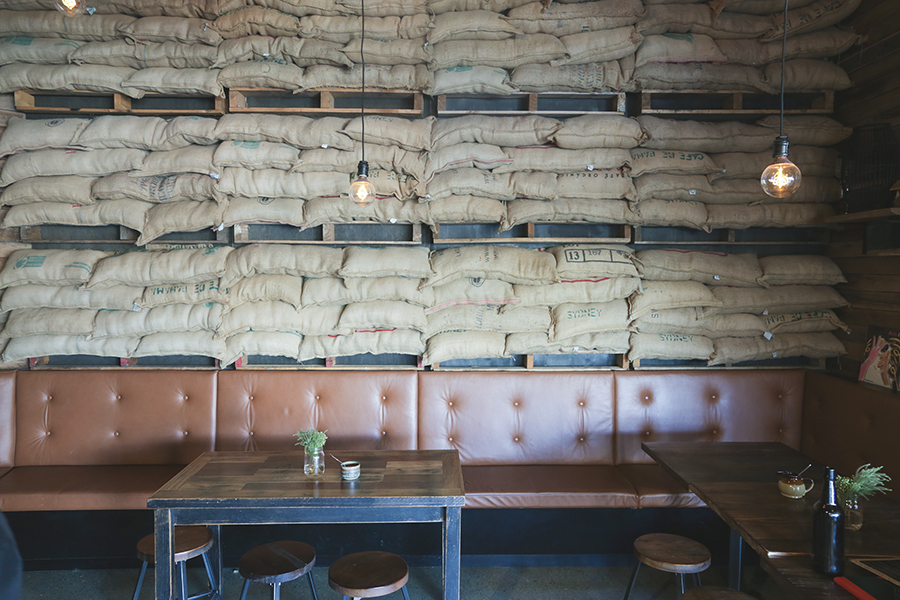 Specialty coffee is what Coffee Lab is all about; and if terms like 'batch brew' or 'pour over' get you excited, then this is the place for you. Coffee Lab serves fantastic coffees from all over the world in a variety of brew methods. Whilst Canberra legend ONA is its mainstay, Coffee Lab also runs blends and single origins from a number of specialty coffee roasters such as Barrio or 2B10. But take note, a love of specialty coffee does not equate to snobbish arrogance here. Yes, you can get yourself a Bellerophon cold brew or a filtered Ethiopian, but you won't have some hipster looking at you with disdain if you ask for a squirt of caramel syrup either. Manager Brock says that while the team are super passionate about what they do, they also appreciate that not everybody wants to go on that journey with them. Of course, if you do, these guys will take you all the way.
Get yourself to any one of these North Quarter cafés, take an instagram and tag it with #northquartercbr and #thisiscanberra for your chance to win a $200 Canberra Centre Gift Card. Check out our article for more details.