Canberra has a plethora of great bakeries tempting us with every type of bread imaginable, with incredible sourdough options and artisan loaves. Numerous top-notch patisseries produce traditional goodies to satisfy pastry purists.
But what if you are partial to a playful, progressive pastry approach? Then you will adore the innovators at Wildflour Artisan Bakery & Cafe.
Recently, their sourdough loaf surprised me by becoming my new favourite bread indulgence. This is a big change as I have been unswerving in my sourdough allegiance for years. But in the past month, two of my children who work in Canberra's south have been raving about Wildflour's pastries, in particular, their charcoal croissants.
Of course, I must go to the source of this pastry's deliciousness. I pull up to Wildflour's Fyshwick location soon after it has opened its doors on a Saturday morning, and despite the early hour and the chill in the wind, breakfasters are arriving steadily.
So many dishes on the menu excite my grumbling belly. The chia bowl bursting with seasonal fruit, coconut cream, and granola; a poke bowl chock full of textures, colour and taste sensations. Dishes that present vegetables in the most glorious manner. And halloumi fries! Swoon.
But I am here to inhale some charcoal croissants, curious to discover if the inclusion of charcoal changes the taste of the pastry. The pastries dwarf the croissants you might find at a supermarket. I go with the strikingly beautiful ruby croissant, an ebony crescent topped with deep pink ruby chocolate and freeze-dried raspberries. My second choice is one of Wildflour's signature charcoal croissants, the charcoal and chocolate, gold dusted and stuffed with chocolate crème pâtissière.
"We have so many ideas, but we have to pace ourselves," says Trent Vrtanes Esmerian, part owner and manager at Fyshwick's Wildflour. "Ideas that we collaborate and trial across our bakers to get their perspectives – there is a real process to refining an idea. The charcoal croissants have been through a lot of trial and error and refinement."
Trent explains that the croissant's larger-than-average size is because they were created to be shared.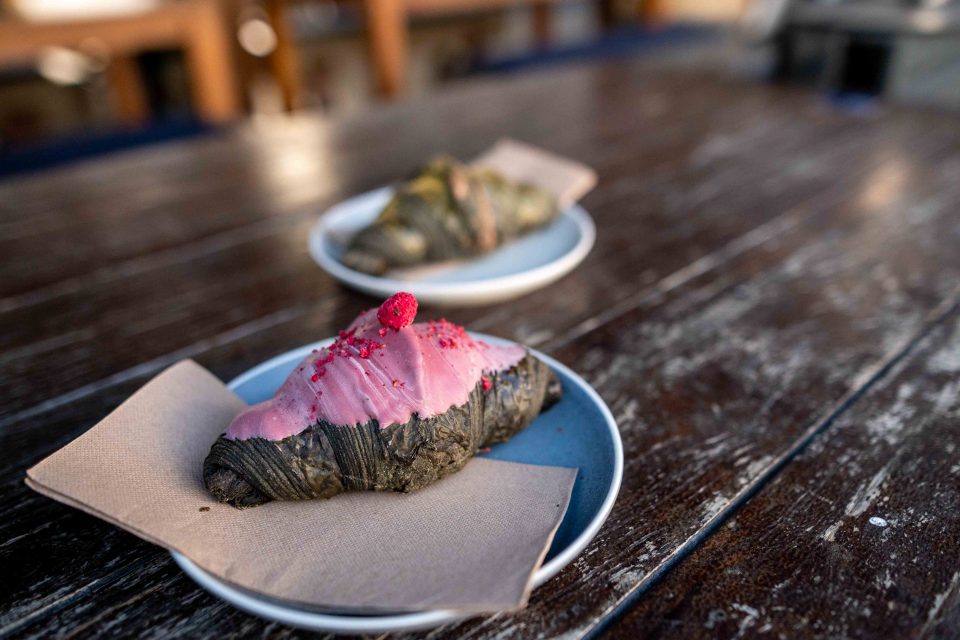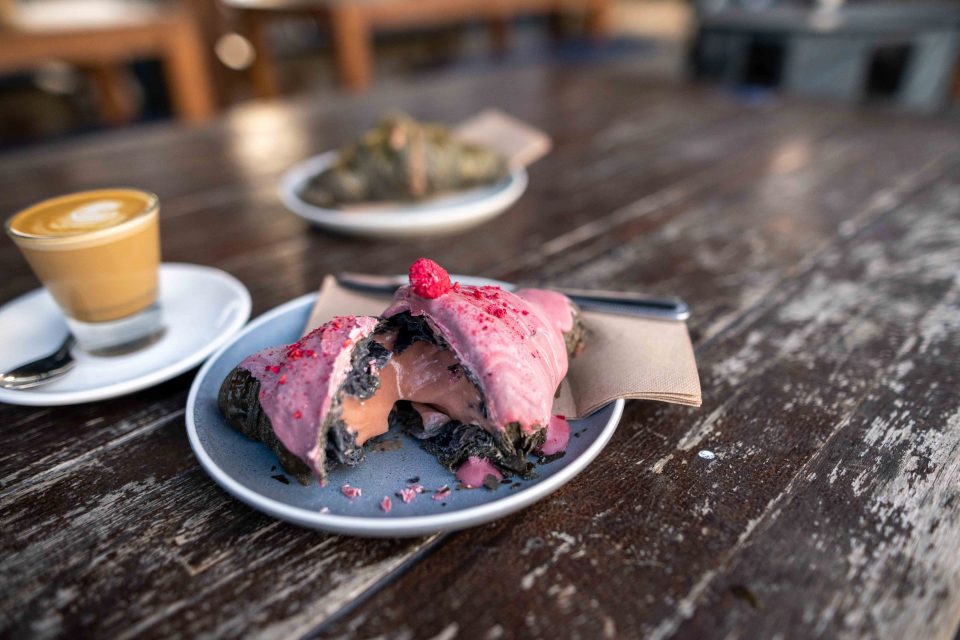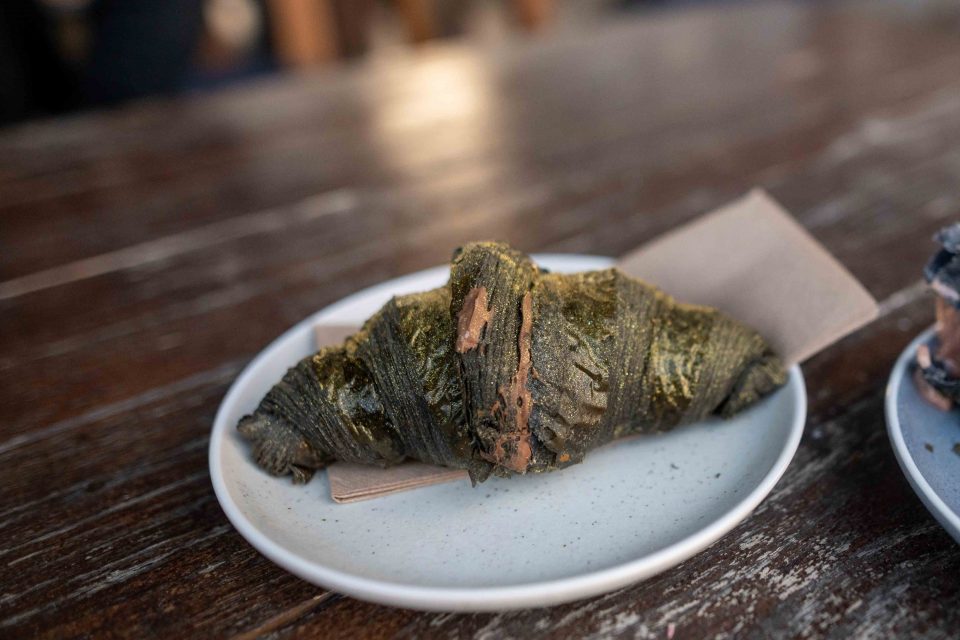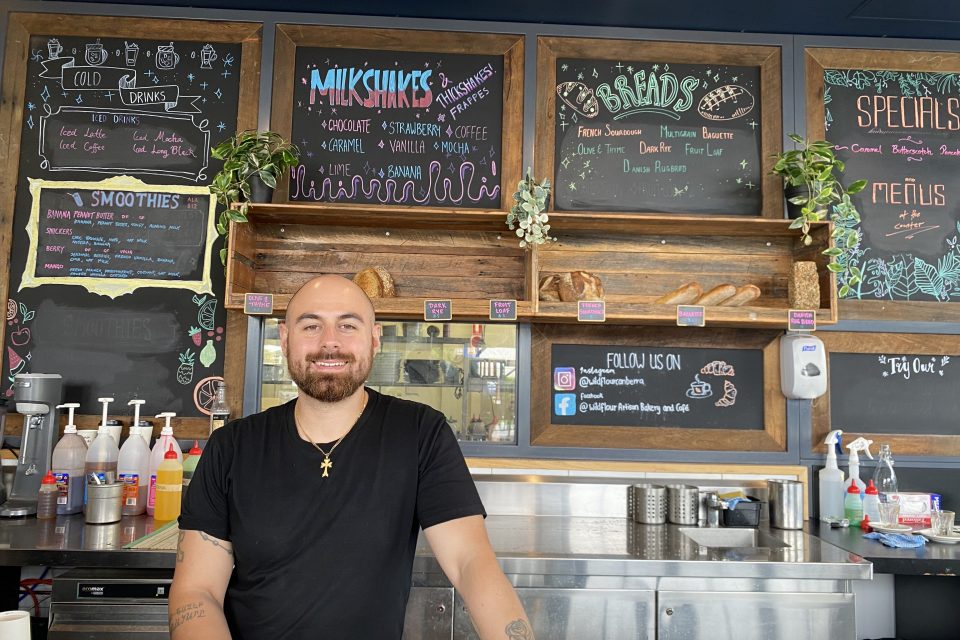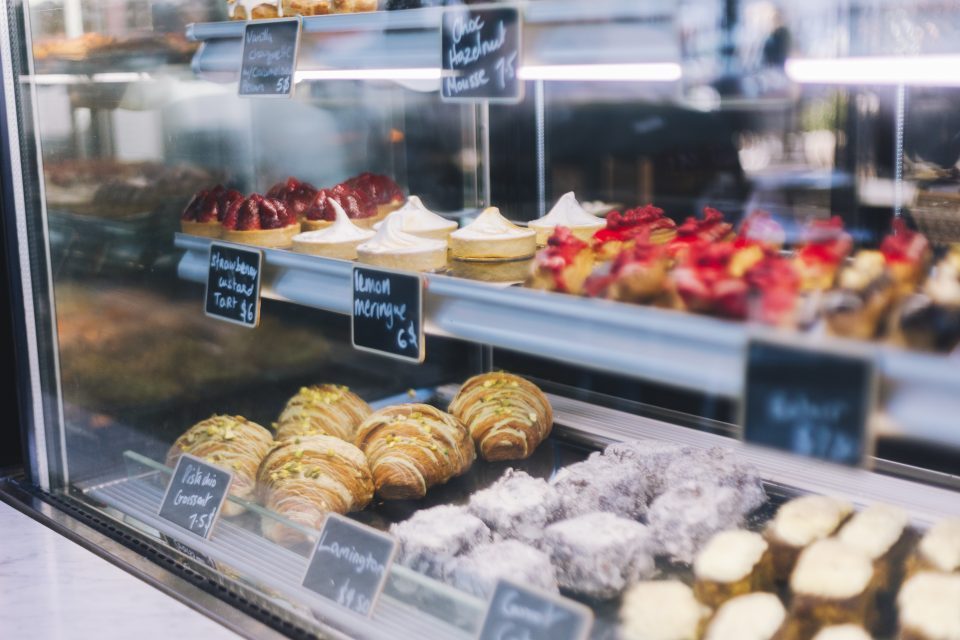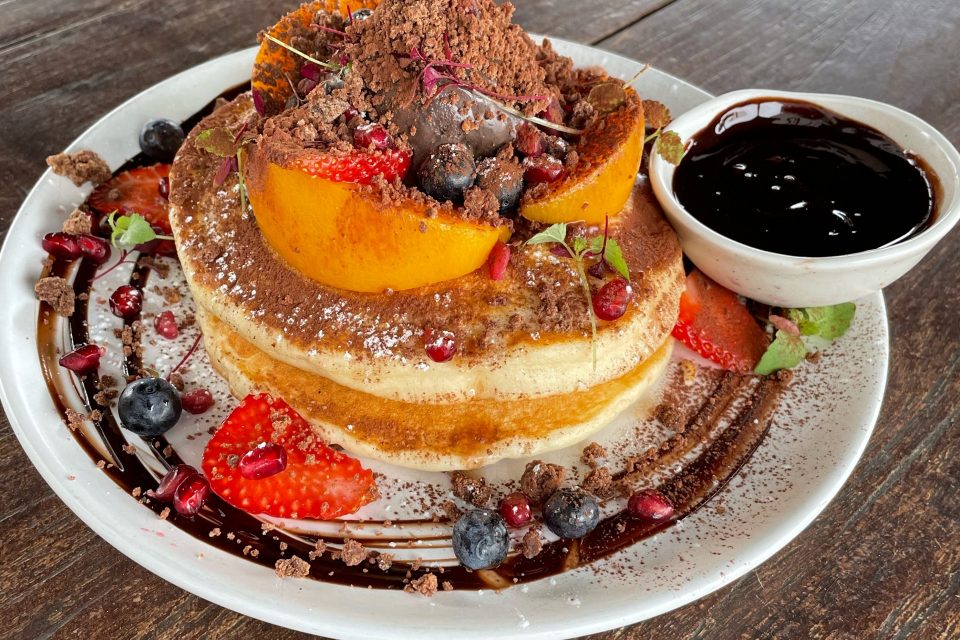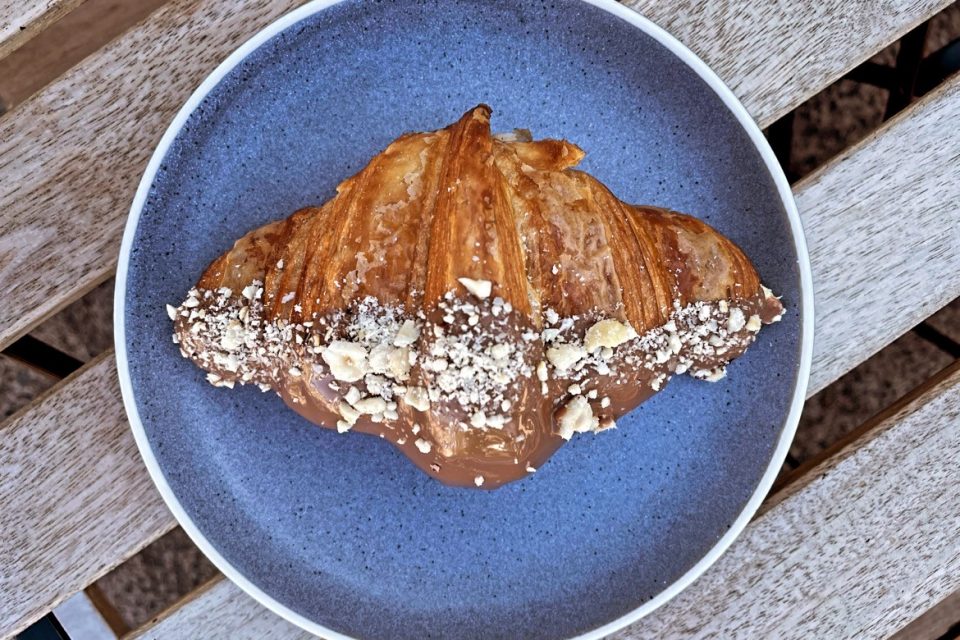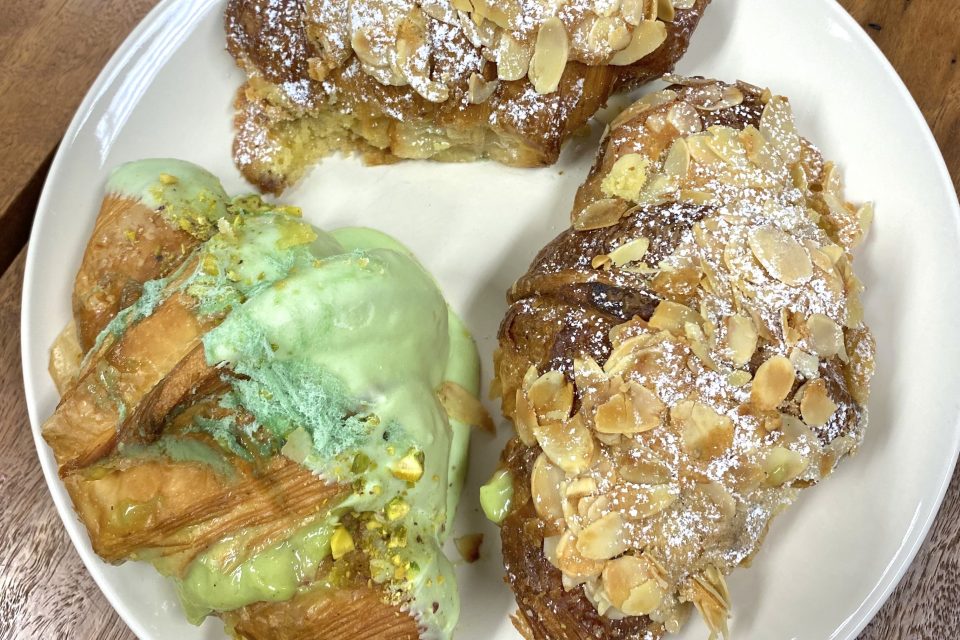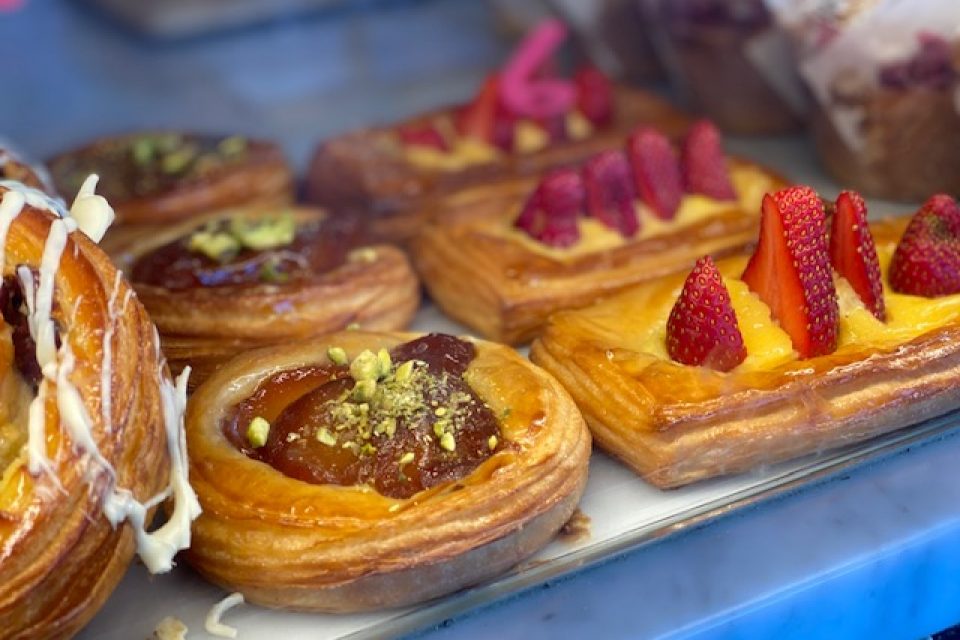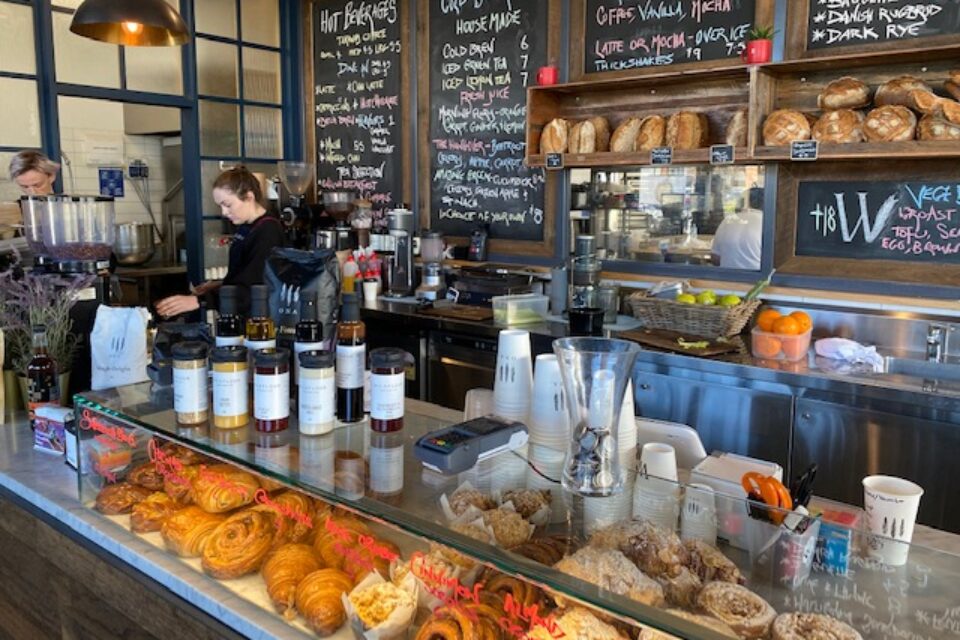 I slice into the oversized pastries, and the gorgeous crème pâtissière within is unleashed. The croissants are filled to bursting so that when you take a bite, an explosion of velvet luxury fills your mouth. My taste buds feel a little discombobulated as my eyes take in the inky hue of tender, buttery pastry layers. But when I close my eyes, I taste mouthfuls of beautiful, flaky croissants and silken custard.
The raspberry paste brings a bright berry tang to the rich cream of the ruby chocolate crème pâtissière. A unique and fun pairing. The chocolate crème pâtissière is lush and decadent, a chocolate lover's dream and who doesn't adore the idea of gold dust!?
Speaking of new ideas, since my visit, Wildflour has launched a new charcoal croissant: the salted caramel, filled with salted caramel custard and topped with caramel choc and brownie crumb. One of my favourite flavour combinations!
Wildflour Artisan Bakery & Cafe is located at 8 Townsville St in Fyshwick. It is open seven days a week, Monday to Friday from 7:30 to 2 pm, Saturday from 8 am to 2:30 pm and Sunday from 8 am to 2 pm.
Wildflour has locations in Kingston and Weston also. To see all the new innovations coming out of this bakery, follow Wildflour on Instagram and Facebook.
Original Article published by Michelle Taylor on Riotact.