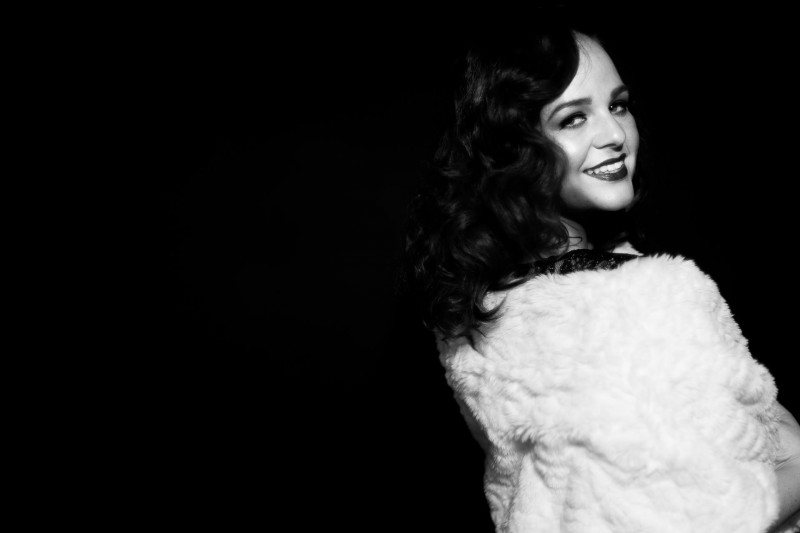 Local siren, Ursula Wolfe, will be steaming up the stage this coming Saturday at the Canberra Playhouse in her quest to claim the title of Miss Burlesque ACT.
Burlesque, for those unfamiliar with the art, combines the elegance and glamour of the early 1920s with the seduction of a modern day striptease, the emphasis being firmly on the tease. By day Ursula works in retail but on stage she is Ursula Wolfe, a well-heeled, beautiful and seemingly aloof socialite; underneath concealing a smouldering alter-ego the audience will be surprised to discover.
Ursula's inspiration for her act comes from film noir's archetypal femme fatales and sexually powerful women like Lauren Bacall and Veronica Lake. The unashamed desire to be desired rather than objectified, is timeless. The beauty of Burlesque lies in its story-telling, costumes and showcasing of the body in all its forms, empowering both performer and audience alike.
She first became interested in Burlesque when she joined a Naked Girls Reading group at Polit Bar(yes we hadn't heard of that one either) before 'kittening' for the Sass and Tease burlesque show. Kittening involves picking up the discarded clothes and props from the stage after the performer has finished. Wolfe's talents were spotted and she was approached to become a burlesque performer herself. Audiences will be so glad she did.
For the uninitiated, Ursula encourages people to come with an open mind, embrace and enjoy the thrill of a sexy, theatrical and fun evening and to revel in the core burlesque staples of feathers, sequins and sparkle. Women will love it because they get to see in the flesh, other women of all shapes and sizes, who know their power and who know how to use it. Men will love it because it will probably be the most agonisingly divine seduction they've never had. With ten performers in total, including two men competing for Mr Boylesque, I predict we may all need a cold shower afterwards.
The winners of Miss Burlesque ACT will head to Darwin in October to compete for the Miss Burlesque Australia and Mr Boylesque Australia titles. Canberra's already taken out the mantle of 'best place to live in the world' – hopefully it can get back on the map for being the city with the nation's hottest showgirl, with our very own Ursula Wolfe leading the pack.