A new prime minister has taken up residence in the Lodge here in Canberra. But before we talk about promises and policies, there's a more pressing question: what will he be driving?
Anthony Albanese's humble Toyota Camry Hybrid was splashed all over the news last year when it was struck by a 17-year-old girl in a Range Rover. In his new role, Mr Albanese will be swapping it out for the official car of the Prime Minister of Australia, a BMW 7-Series.
This, and all the other cars ferrying Federal ministers around, is managed by a division of the Department of Finance called COMCAR. It can normally be found at the Lodge, Parliament House, or Kirribilli House and is driven by Australian Federal Police Officers.
Here's a look back at the other prime ministerial cars that have graced Canberra over the years:
1. Fisher's 1910 Renault 14/20
No sooner had Andrew Fisher's government won the election in April 1910 than he was eyeing off a "Commonwealth motor car".
On 11 June, Melbourne's The Argus newspaper reported the government had purchased a new Renault from the Kellow Motor Company for the grand total of £850.
"The Prime Minister … thought that the time had now arrived when Federal Ministers should be equipped with this means of moving about speedily," it read.
It was no doubt an improvement on one horsepower, but "speedily" may not be the right word. Fitted with a four-cylinder engine that made 14 to 20 horsepower, the myrtle green Renault topped out at 80 km/h.
But Prime Minister Fisher did add "that so far as possible the car had been constructed in Australia". It served the Commonwealth for several years and was joined by many other cars as motorised transport took off in Australia.
2. Menzies' Bentley S3
Prime Minister Robert Menzies is still Australia's longest serving prime minster, serving 18 years over two terms between 1939 and 1966. He started off in large American sedans from Buick and Cadillac until October 1964, when a black Bentley S3 Saloon was acquired to wear the C1 (Commonwealth 1) number plate for the first time.
It wasn't just for official duties around Canberra either. A special platform was built at Melbourne's Princes Park so he could watch his beloved Carlton team play, all from the comfort of his car.
The Bentley has since been restored and is kept at the National Museum of Australia.
3. Whitlam's Mercedes-Benz 450 SEL
Led by Gough Whitlam, the Labor Party swept to power in December 1972 with the slogan "It's time". Turns out he was talking about the car.
A republican at heart, Whitlam got rid of the very British and regal black Bentley the same way he did God Save the Queen, and brought in a more modern white Mercedes-Benz 450 SEL.
A few years earlier, there had been an attempted assassination of opposition leader Arthur Calwell in his Commonwealth car so security was paramount. Two additional 450 SELs came on board, protected with solid steel bodywork and laminated glass.
4. Hawke's Holden Statesman
By the time Labor's Bob Hawke became prime minister in 1983, Australia had well-established car manufacturers in Holden and Ford. The Ford Falcon and Fairlane had made up the bulk of the Commonwealth car fleet for decades but, for the first time, an Australian-made car was chosen to wear the official C1 plates. Holden's posh long-wheel-base Statesman (later Caprice) filled the bill.
The Holden Statesman Caprice is the longest serving nameplate to serve the Australian Government. Unlike others, the handful of Caprice models serving as C1 enjoyed a much longer tenure before they were put out to pasture. The last 2004 WL model clocked up almost 15 years of service under four different prime ministers.
This Caprice wasn't just any Caprice though. The roof and glass was bullet-proof, the exhaust system bomb-proof and the petrol tank puncture-proof. The end result was so heavy, however, that fuel economy was woeful and a special heavy-duty workshop hoist was required for maintenance.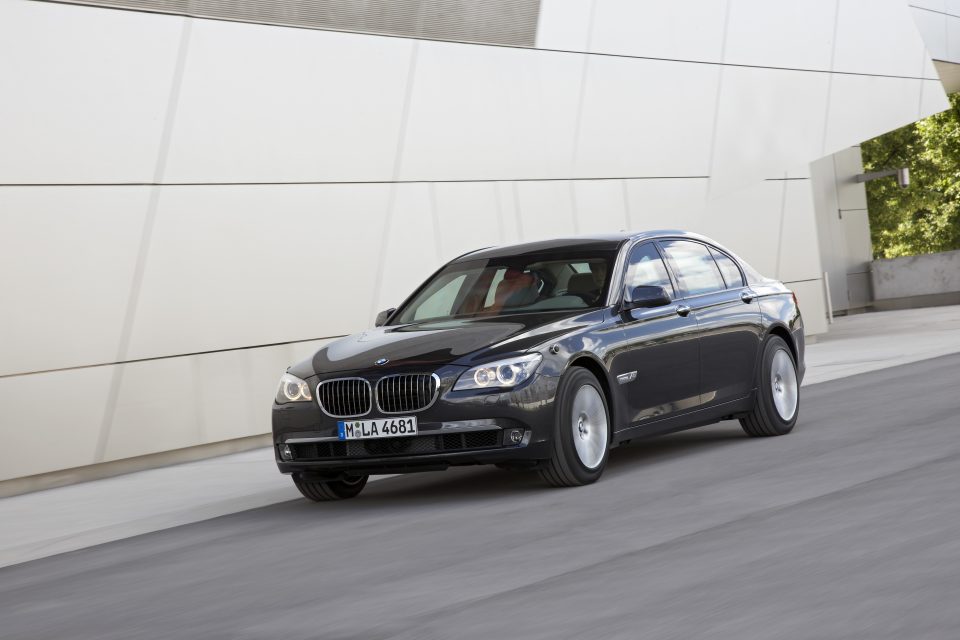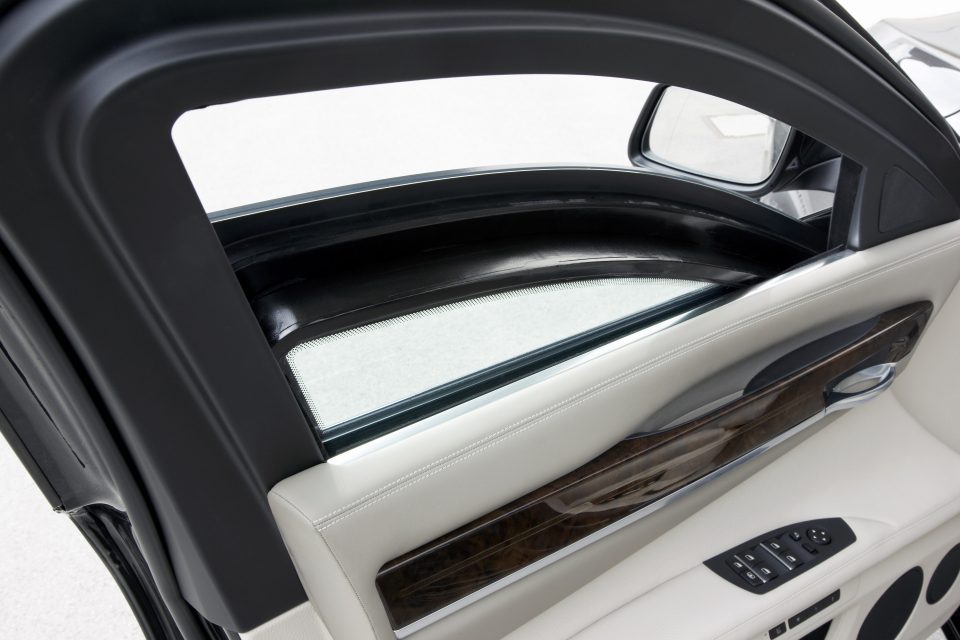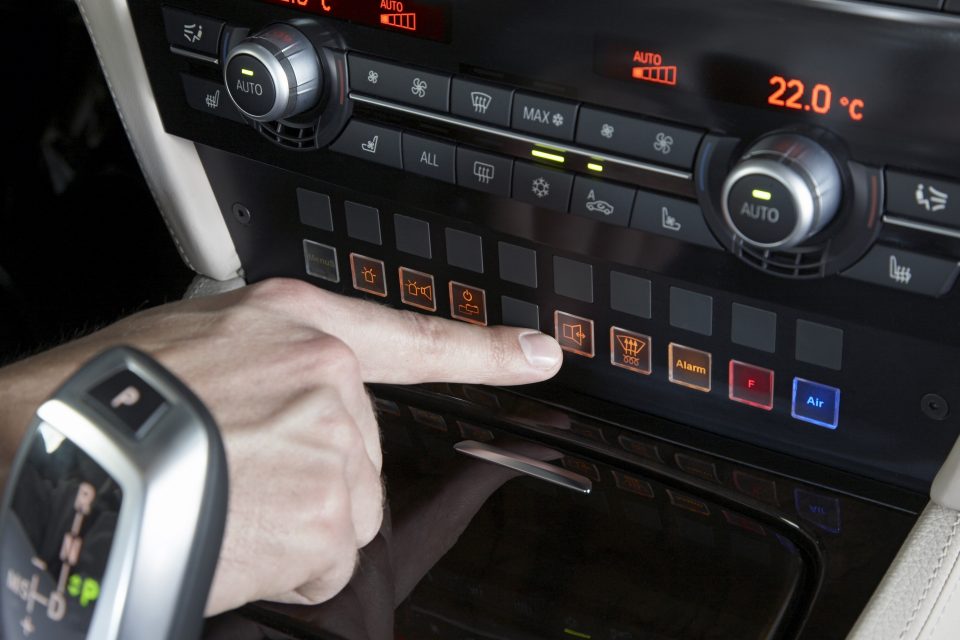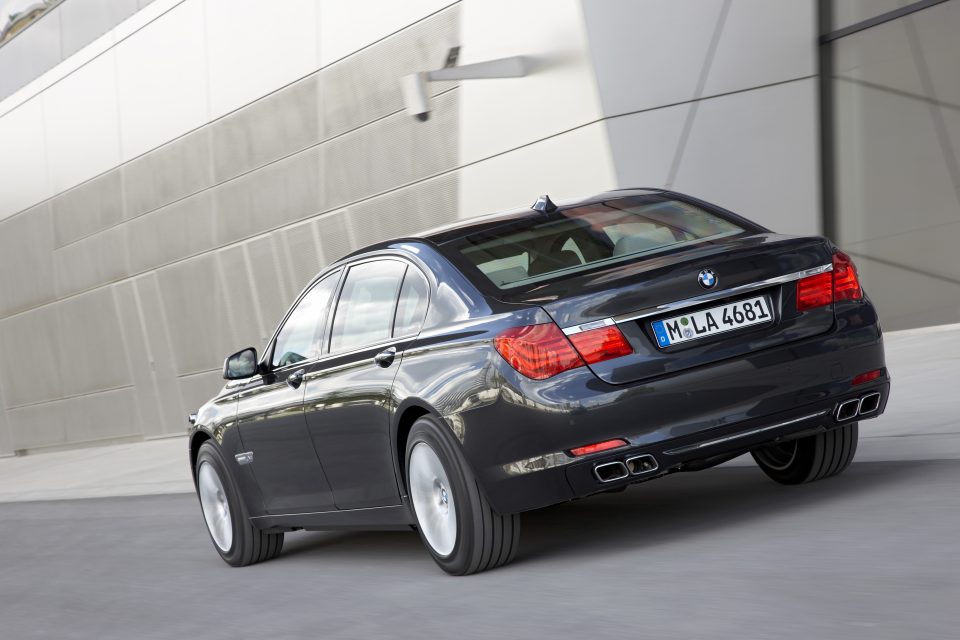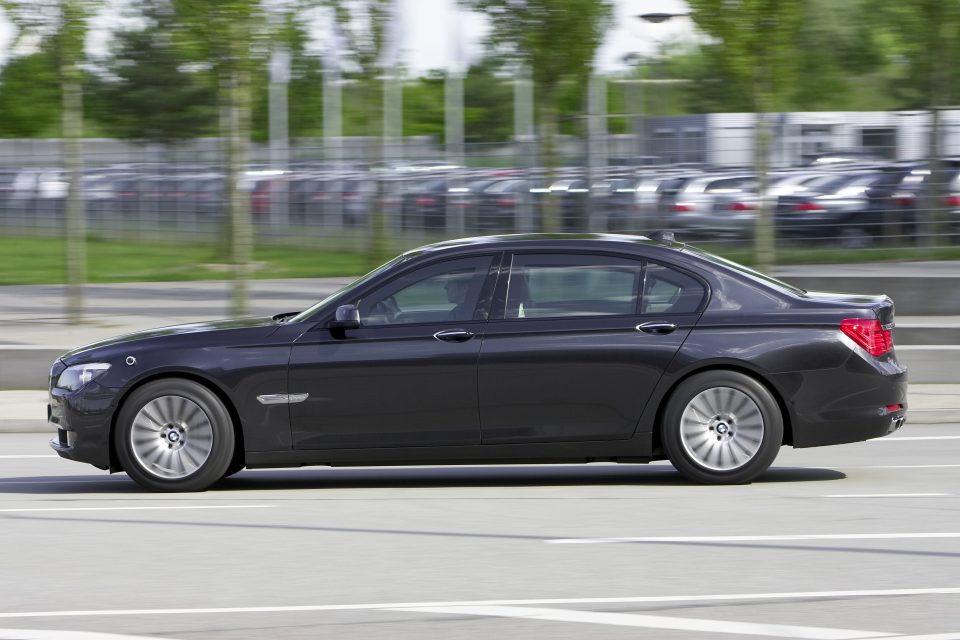 5. Abbott's BMW 7-Series
In 2014, with the lights beginning to flicker off in Australia's car factories, the Abbott Government purchased a fleet of new blast-resistant BMW 7-Series models. Initially they were tasked with transporting world leaders at the G20 Summit in Brisbane, but the cars stayed on in the official COMCAR fleet.
While the Caprice was custom-built, the 7 Series was bought straight off the High-Security shelf at BMW for more than $500,000. Technically anyone can buy one, although here in Australia you have to let the government know you have one.
The car's safety cell is sealed off with 10 cm-thick overlapping armoured plates in the bodywork and 6 cm-thick polycarbonate windows. It can also "smell" toxic gases, seal the cabin off and supply up to two hours' worth of oxygen.
Dousing fires, concealing weapons, and traveling 50 to 80 km at up to 80 km/h with the engine and tyres riddled with bullets are also on its CV. Fuel tanks are normally a weak point, but not here. BMW has fitted it with a self-sealing compound should it be struck by a bullet.
One door alone weighs 250 kg. The windows weigh 150 kg each and, unlike the Caprice, can open but require a heavy-duty motor. Put together, the whole car weighs 3.6 tonnes. This explains the enormous 6-litre twin-turbo V12 engine under the bonnet.
It faced the most drama on 12 October 2020, when Prime Minister Scott Morrison visited the University of Queensland. Refugee rights activists sprayed the windows with red paint, after pelting the nearby building with tomatoes.
6. What's next?
Despite Prime Minister Albanese's determination to steer Australia towards electric vehicles, it's unlikely he'll be riding about in one any time soon due to the sheer weight of a fully armoured car. It's understood several German manufacturers are working on them, however.
Original Article published by James Coleman on Riotact.