Now the festive season is finally here, it's time to prepare yourself with the finest and freshest ingredients for your celebrations.
The Fyshwick Fresh Food Markets has it all – a vibrant atmosphere, plenty of smiling faces, and can cater to all your needs, including fruit and vegetables, bakery treats, meat, seafood and drinks.
With Christmas only days away, Fyshwick Fresh Food Markets part-owner Ruth Roxburgh says all the market stallholders are ready for a busy festive season.
"We have fishmongers selling everything from lobster to snapper to prawns, butchers selling turkey and ham, delis with hundreds of cheeses – we've got everything for all your festive feasts this holiday season," Ruth said.
"Here at the markets, we are enjoying a great mango season with super-value mangoes available, as well as cherries, which are just perfect for Christmas as they look so great in a bowl on the table.
"We've also got peaches, apricots, nectarines and lychees in season. Stone fruit is great to eat whole or put into a summer salad or dessert. In terms of vegetables, pumpkins, potatoes, salad greens and avocados are really popular."
Ruth said the Fyshwick Markets has Canberra's largest range of fresh produce.
"We have three delis, two seafood stores and four greengrocers, as well as fresh flowers, bakeries and cafes," she said.
"We're also close to so many parts of Canberra, have free and easy parking, and we are literally 30 seconds off the road to the South Coast or Snowy region if you are heading out of town.
"The markets also have some great newly opened vendors, including Lifeline's Booklovers Lane, KX Pilates, UBX Boxing, and Colosseum Italian Street Food, which recently moved to a bigger location."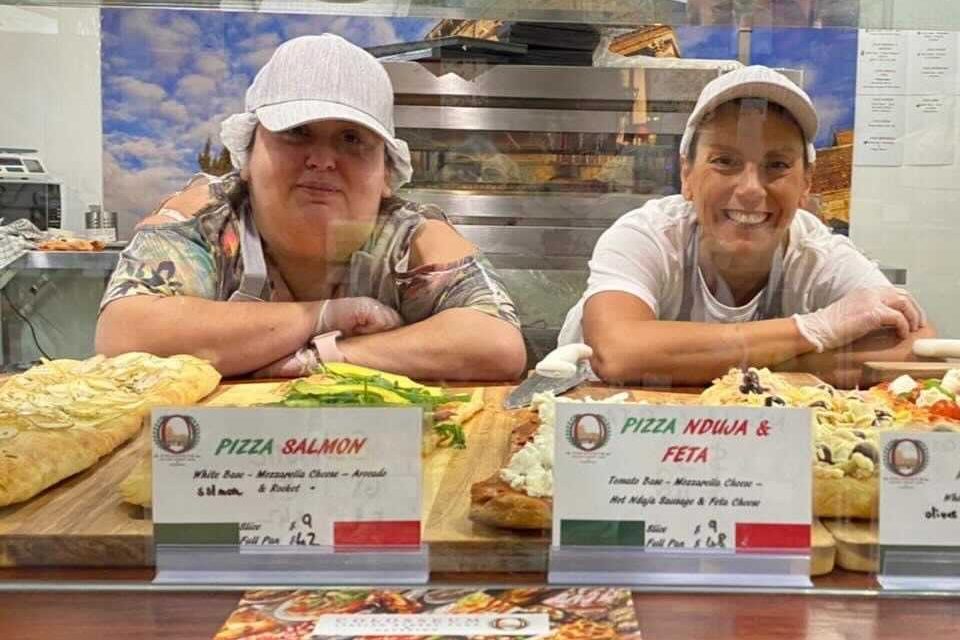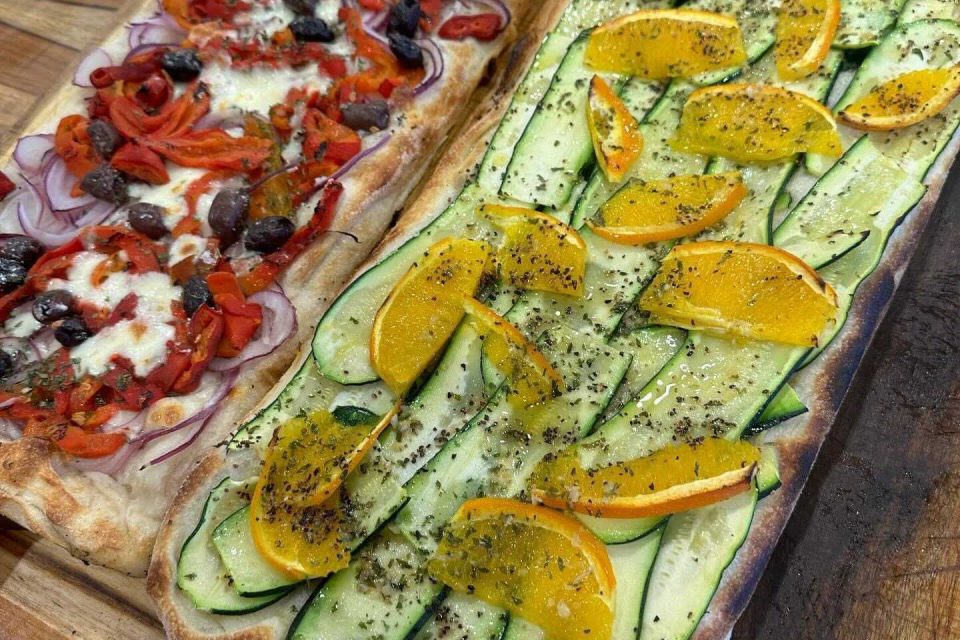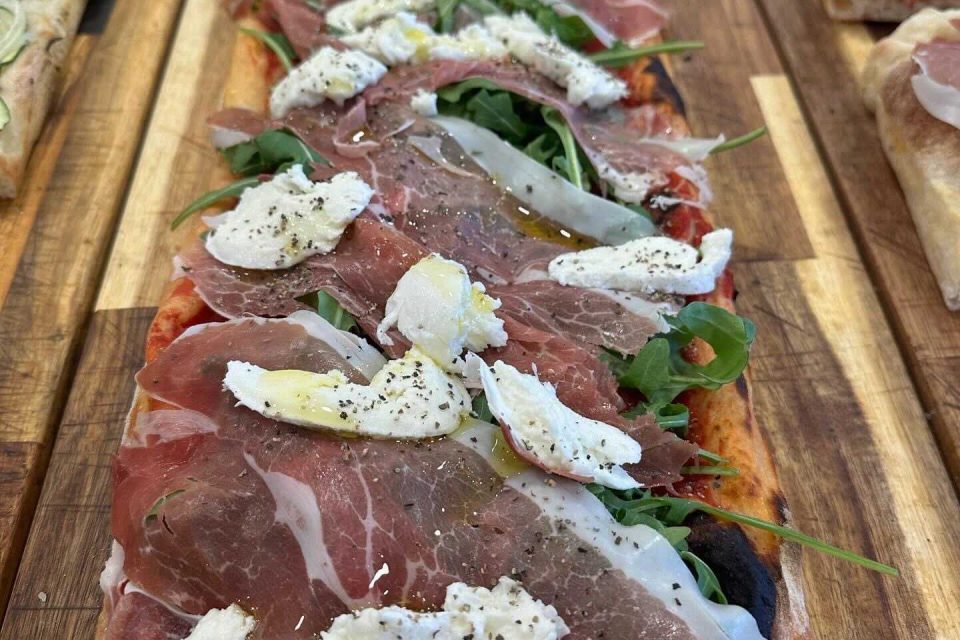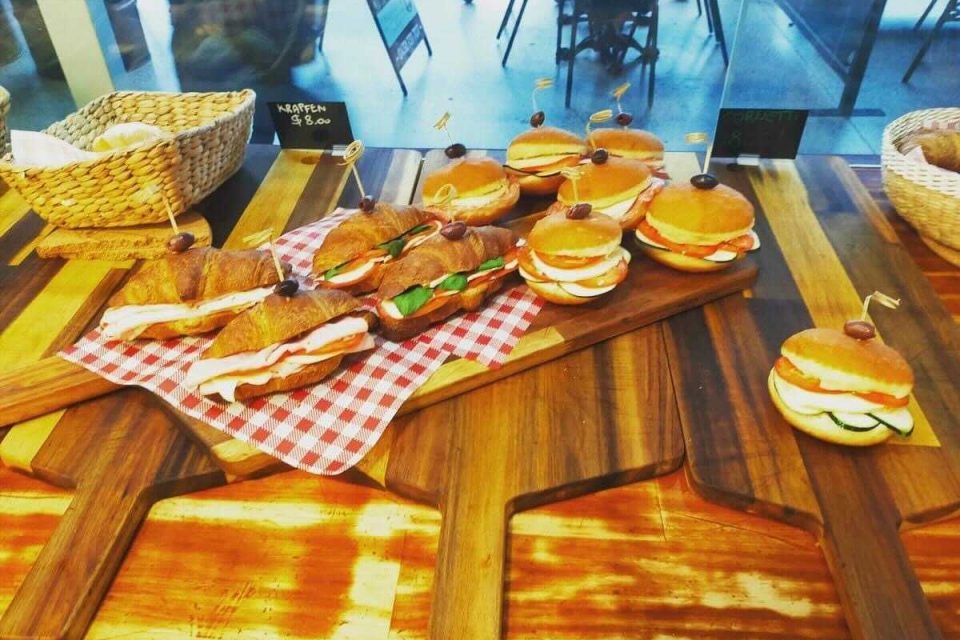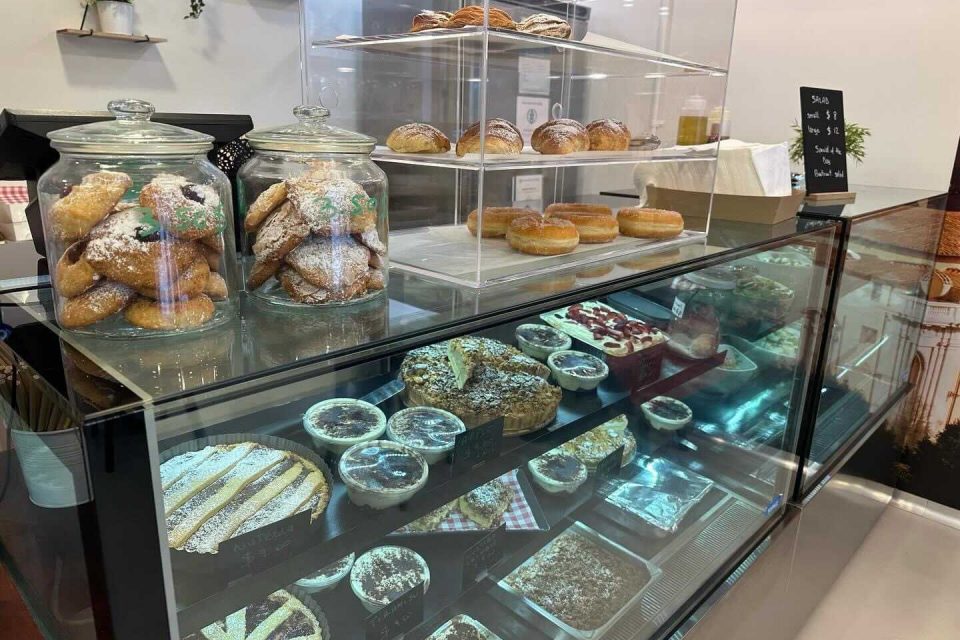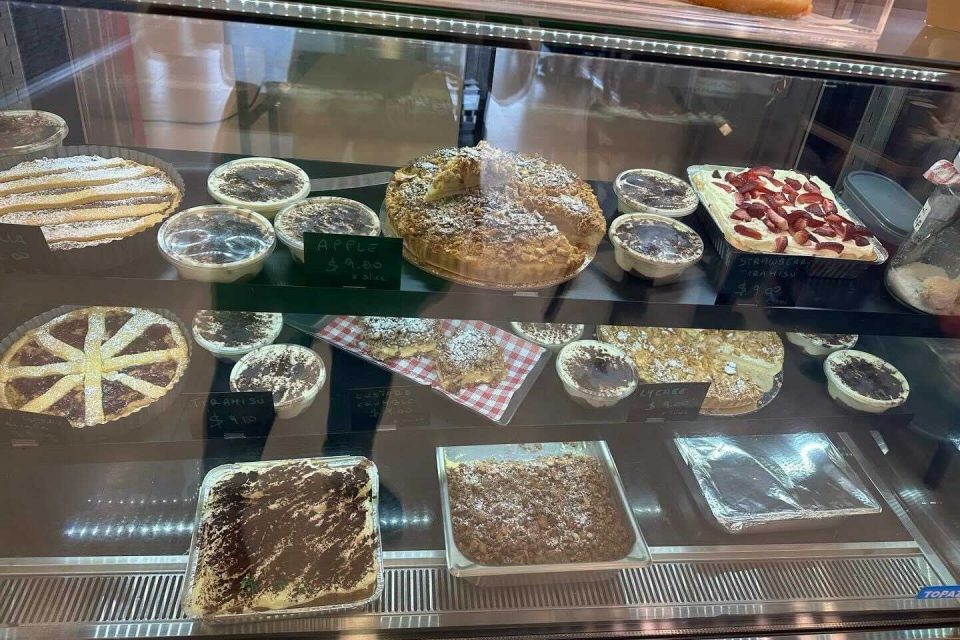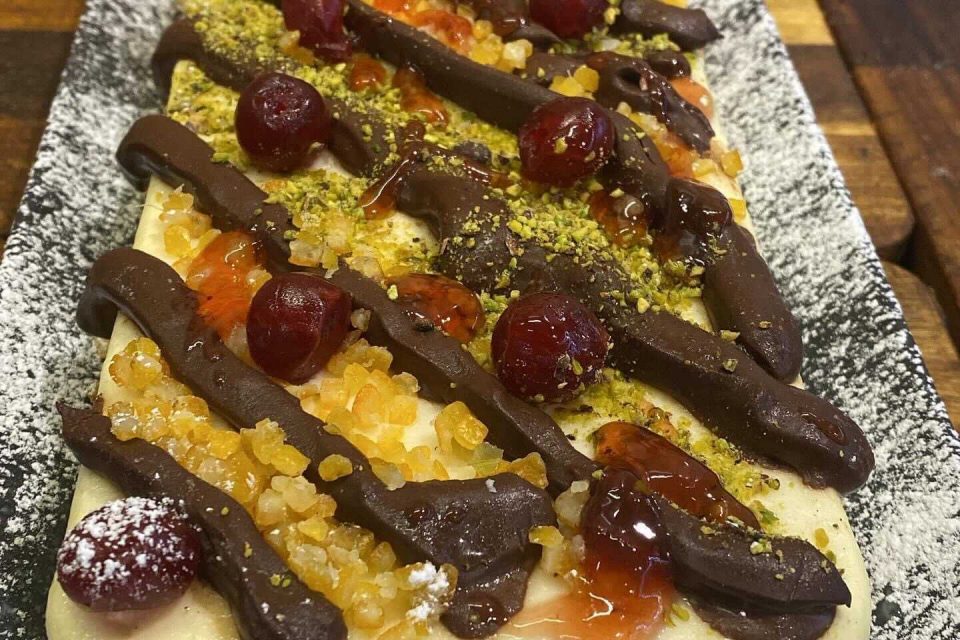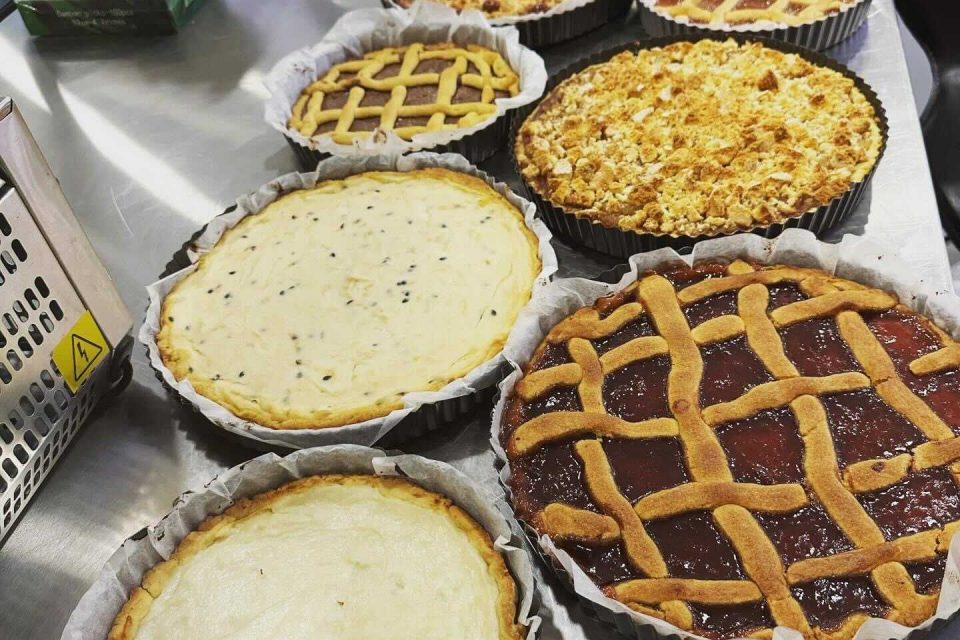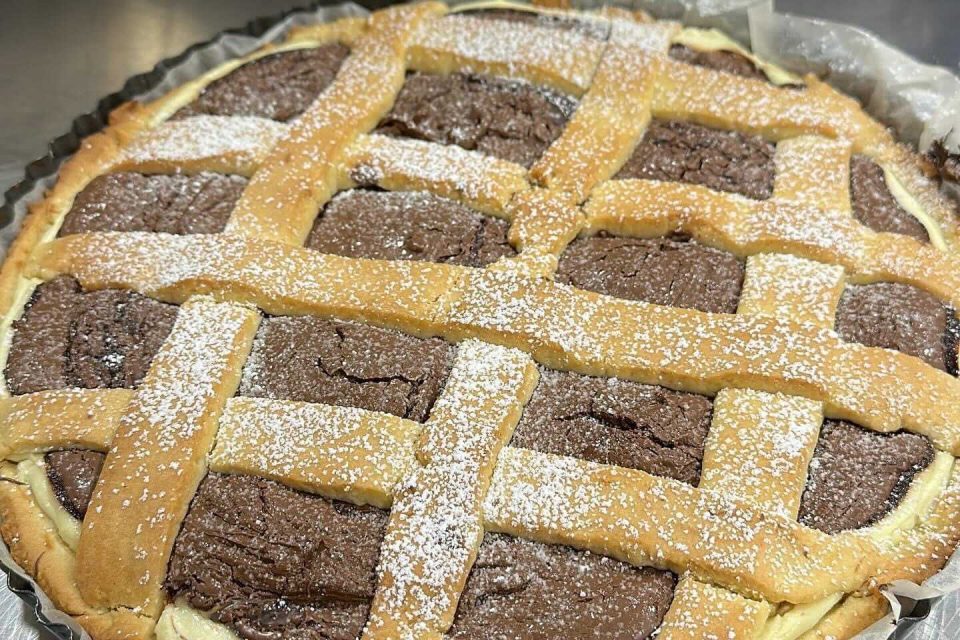 Colosseum Italian Street Food co-owner Sonia says everything they sell is authentic Italian.
"We make our own fresh cakes, cannoli, tarts, lasagne, savoury filled croissants and Roman-style pizzas," Sonia said.
"Our pizzas also come in over 100 different flavours and can be purchased per piece or slab, and they're super fluffy on the top and crunchy at the bottom.
"We also have vegan and gluten-free options, so we do our best to cater to everyone. We also have beautiful coffee, so people can come and enjoy a coffee and pick up a sweet or savoury treat and sit in our cafe."
Sonia said she and her friend Mariangela had been involved in the markets for the past year, and were originally set up in the Niche Markets.
"We used to hire a commercial kitchen, but then in October we got the chance to move to a bigger space with our own kitchen at the back to do catering as well," she said.
"It's so nice being in a new location at the front of the markets. We get to see people from all walks of life come through and enjoy our food and coffee, as well as the beautiful atmosphere of the markets.
"Mariangela and I are two friends with the same passion for food. We decided to come together, open this shop and make our dreams come true, and we're so grateful for all the support we've received so far.
"We put passion and our love into everything we do, and we hope to see more friendly faces visit us soon."
Ruth said the markets were a great destination for the festive season.
"I think it pays to go to a fresh-food market rather than a supermarket as the quality, the range, and the experience are unmatched," she said.
"Last year, we had 50 to 60 people line up at 4:30 am for fresh seafood on Christmas Eve, so you can tell people love to do their shopping here."
The Fyshwick Fresh Food Markets will be open on Wednesday and Thursday, 21 and 22 December, from 6 am to 5:30 pm and from 5:30 am on Friday, 23 December, and 5 am on Saturday, 24 December.
To start planning your festive fresh food feast, visit Fyshwick Markets.
Original Article published by Evelyn Karatzas on Riotact.