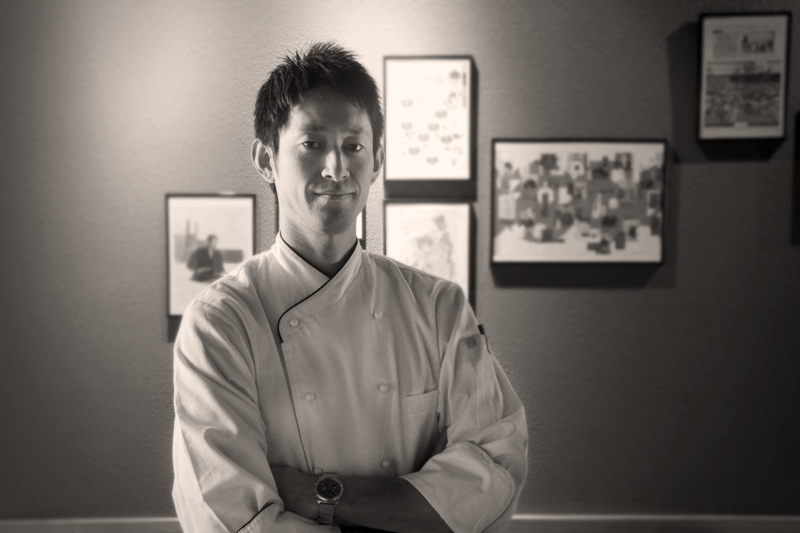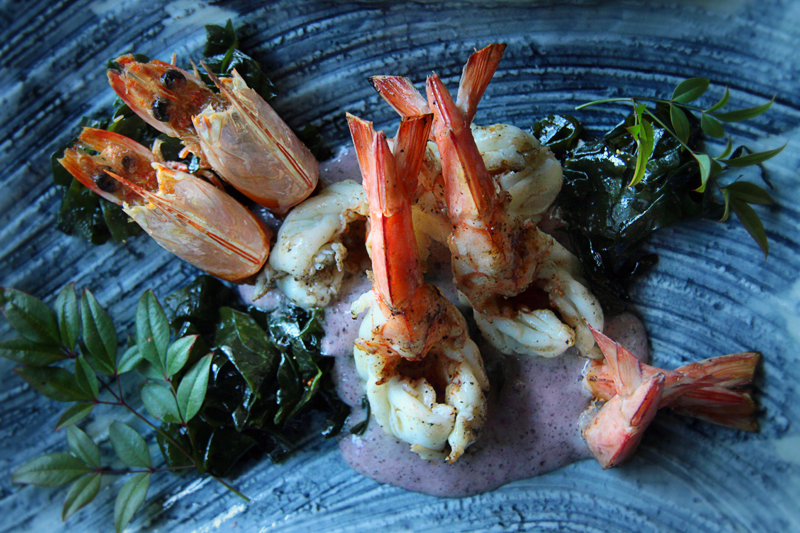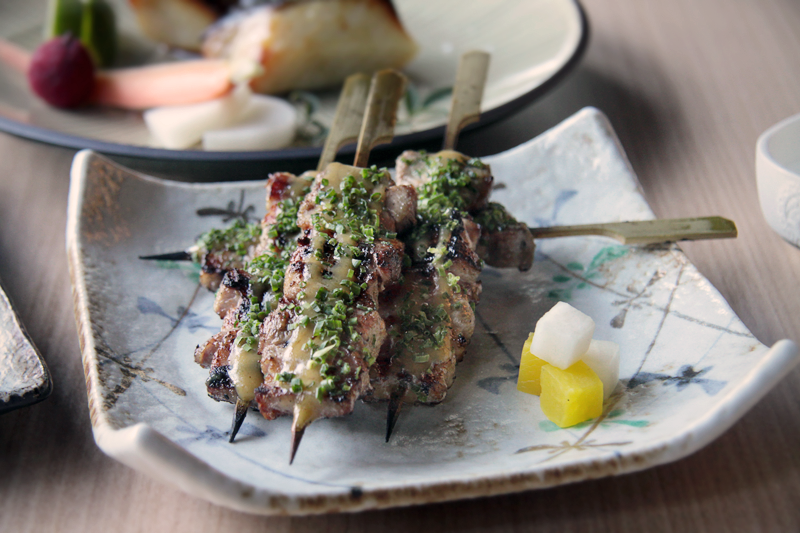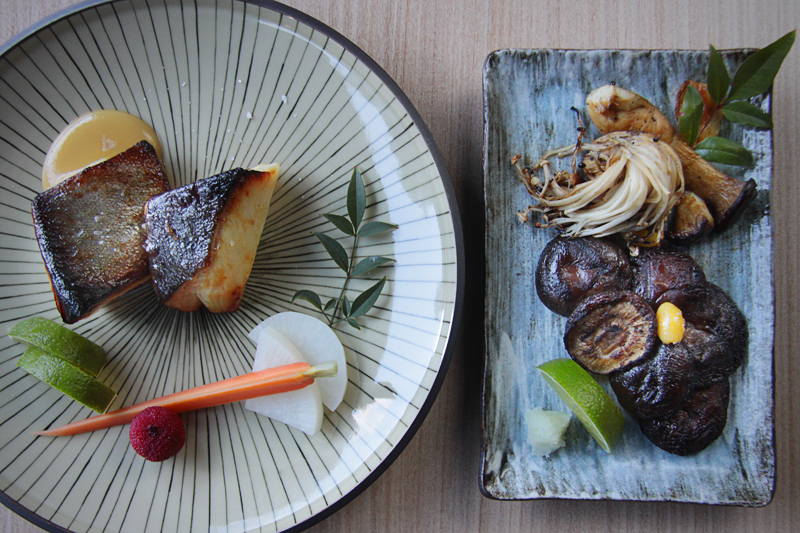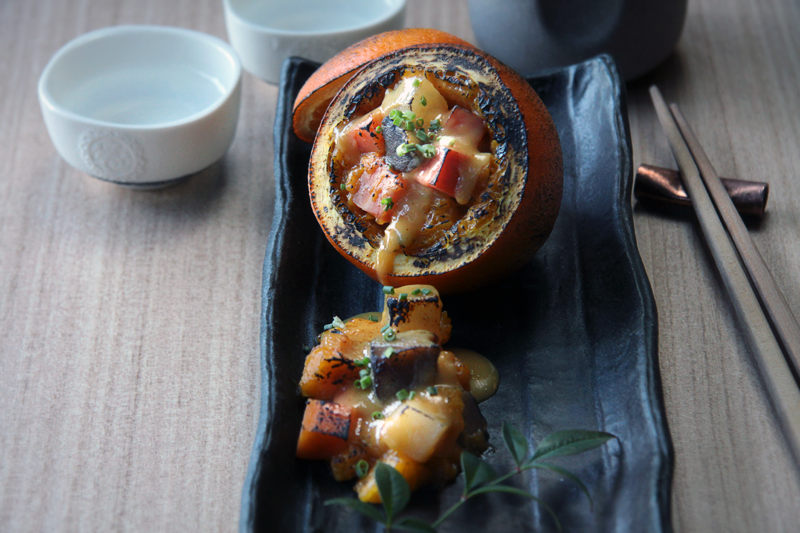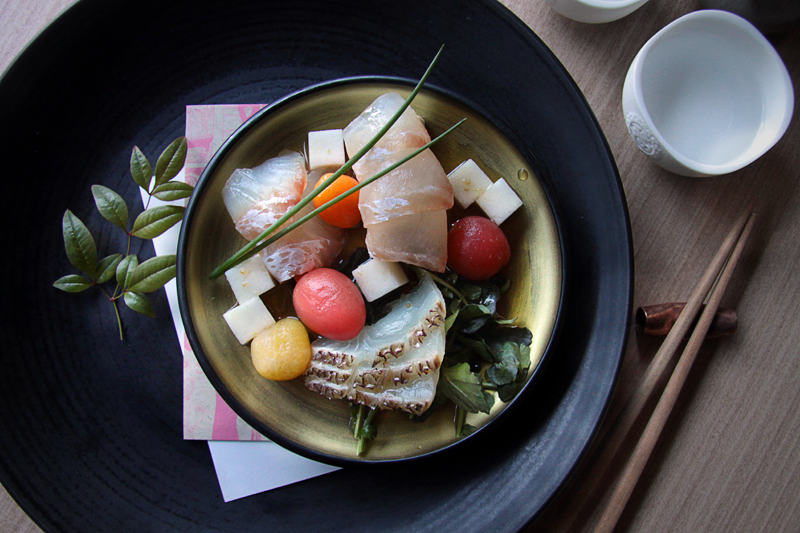 At the gala awards night hosted by the ACT chapter of the AHA last Monday night, most of the gongs went to businesses that have opened in the last year rather than the tried and true, which pretty much confirms the rise of Canberra's hospitality scene in recent times. One such business is LiloTang–the ubercool Japanese restaurant that opened in January this year on the ground floor of Barton's Burbury Hotel–which picked up 'Best Hotel Restaurant' on Monday night. Considering this is the Hotel's Association, it's fair to say this is a pretty big deal.
Whilst technically speaking LiloTang is a new restaurant, as part of The Chairman Group it has serious pedigree–another hit from stylemeister Josiah Li and his slick team of hospitality savants. Li's obsession with zeroing in on talent is evident at all of his restaurants, and here it is manifest in the man that makes it happen in the kitchen, Shunsuke Ota. Born, raised and trained in Japan, Ota was brought in from Melbourne's acclaimed Nobu–where he had previously worked with LiloTang co-owner Po Yang Chia–at the end of last year to contribute to the LiloTang vision from the ground up.
Apart from the Scandinavia-meets-Japanese Manga vibe of the fit-out and the refined service one expects from Chairman establishments, it is his philosophy and technique that is the driving force of this restaurant, and ultimately what is setting it apart. Speaking with him yesterday, it is clear that the holy trinity of the LiloTang food experience comes down to these three things:
Dashi – The quintessential Japanese flavour base, a sea stock made from dried kelp and bonito flakes. Ota insists that while this is a modern restaurant, it is first and foremost a traditional food experience, so for those wanting to create an authentic offer that stays true to the traditions of the Japanese palette, a superior Dashi is the cornerstone. "The most important thing for authentic Japanese cuisine is Dashi," says Ota. "I make it fresh every morning. Kombu (dried kelp) is soaked for two to three hours at precisely 60 degrees. Then I add bonito flake." That's all he's willing to give away, anyway.
Binchōtan – The Japanese white charcoal that Ota insists must be used for the LiloTang Robata grill. Its high quality and fineness are much prized amongst Japan's chefs as it actually burns longer and at a lower temperature than ordinary charcoal, allowing for a more delicate outcome. It doesn't smoke or release odours, giving the grilled items a cleaner and fresher taste without the smokiness attributed to most grilled food. The delicate flavour is evident in the grilled prawns and the pork belly skewers he has prepared. "We import this charcoal from Japan," he says. "Without it, we cannot achieve the result we are after."
Kaiseki – Perhaps the most important aspect for Ota is to uphold the Japanese tradition of sharing food accompanied by sake known as kaiseki. A get-together of cultural significance that owes its origins to a historical haute cuisine of sorts, it is expressed today as a fine dining art-form taking in balance of flavours, textures and presentation. Dishes are beautifully arranged on plates, freshness is paramount and local ingredients are sourced. Grilled prawns almost seem to be swimming in the blue waves of the plate; an orange becomes a vessel for a delicately poached medley of vegetables; a monochrome starburst is a canvas for perfectly placed black cod and poached vegetables. There is no doubt that Ota's creations feed the eyes as much as the stomach in true kaiseki style. But whilst the formal rigidity of Japan's ryotei is not on display here, the meticulous beauty and balance is certainly on the plate.
LiloTang is located on the ground floor of
Burbury Hotel: 1 Burbury Close, Barton
Check out:
LiloTang's website
LiloTang's Facebook