It's fair to say that street art in drains has a bit of a dirty reputation out in the community.
But did you know that the Woden drains might actually be the longest legal graffiti wall in the Southern Hemisphere, and it's got an incredibly rich history?
During the past few years, a collaboration between local artists, art centres and community service organisations is helping to shine a light on these aspects of urban centres that are otherwise left to the wayside.
Heading up the artistic side of the Canberra Graffiti Project for Tuggeranong Arts Centre is multidisciplinary artist Jacqui Malins.
She explains that graffiti has been a part of Woden since the late 1980s. In the late 1990s, two Belconnen writers asked the ACT Legislative Assembly to add the drains to the growing network of legal walls in Canberra.
Since then, the Woden drains have been a permanent gallery with an ever-changing exhibition of top-tier graffiti, mainly by ACT southside writers and crews, although some writers do travel from Sydney and further afield.
Research for the project has included interviews with graffiti writers and collecting images.
The first exhibition for the project, Graffiti Time Warp, saw graffiti from the past displayed alongside current works in the same location at the drains.
But Jacqui says as well as gathering the art, the project was also about gathering the stories people had to tell about their involvement with graffiti writing – whether legal or illegal – and Tuggeranong Arts Centre is still inviting submissions (anonymous or identifiable) of graff images and/or stories via its website.
She says she learnt a lot from the project.
"A common misconception is that people write graffiti because they want to leave their mark and make some kind of message," says Jacqui. "That is part of it, but actually a lot of it is not meant to be understood by people who aren't in that subculture."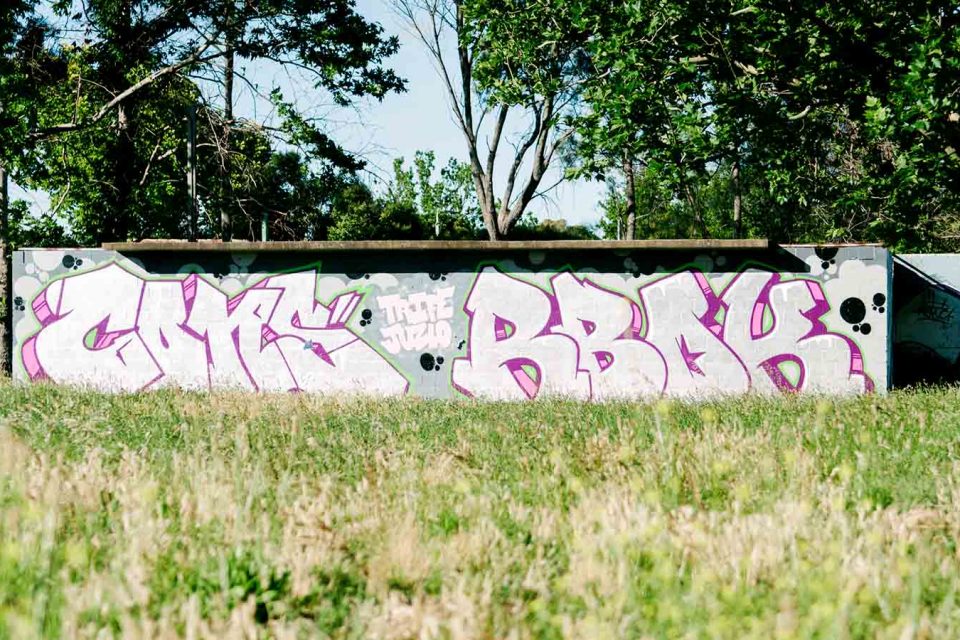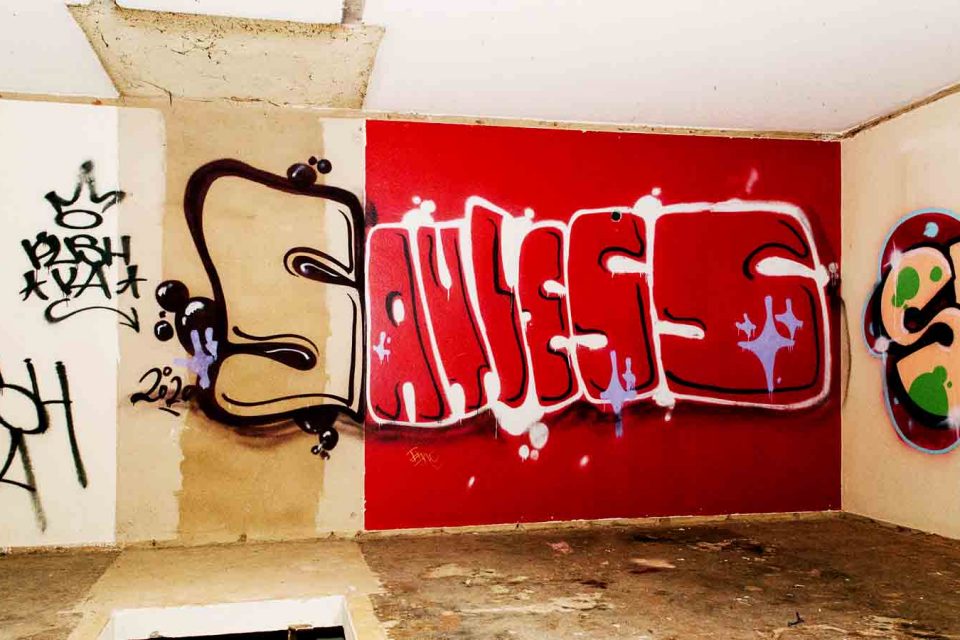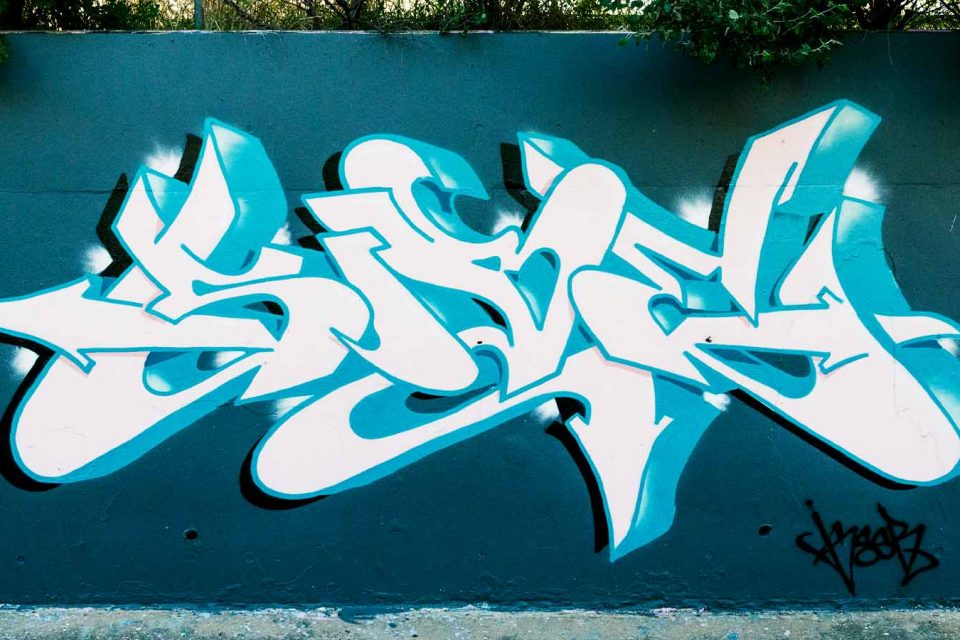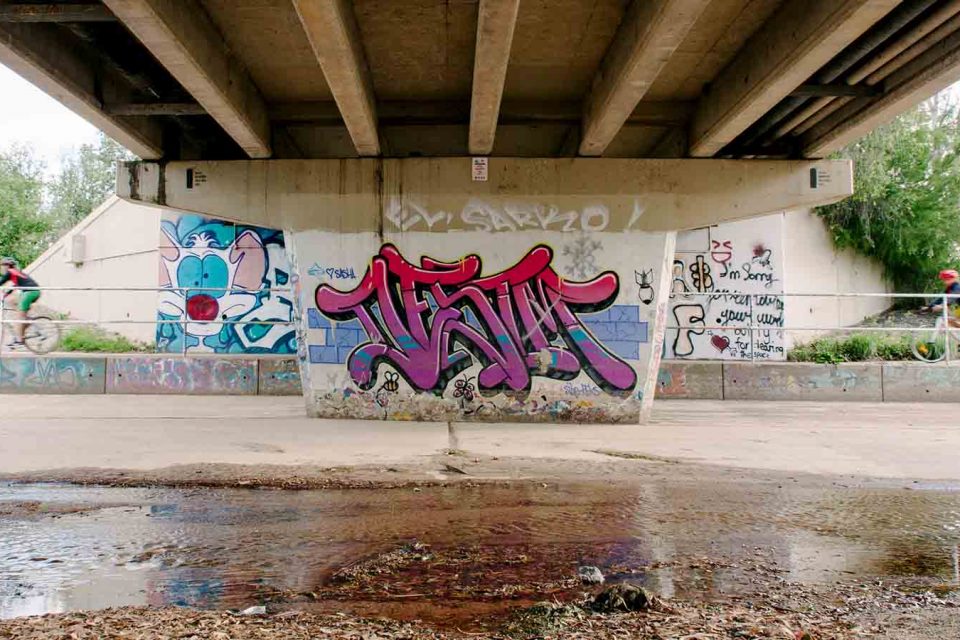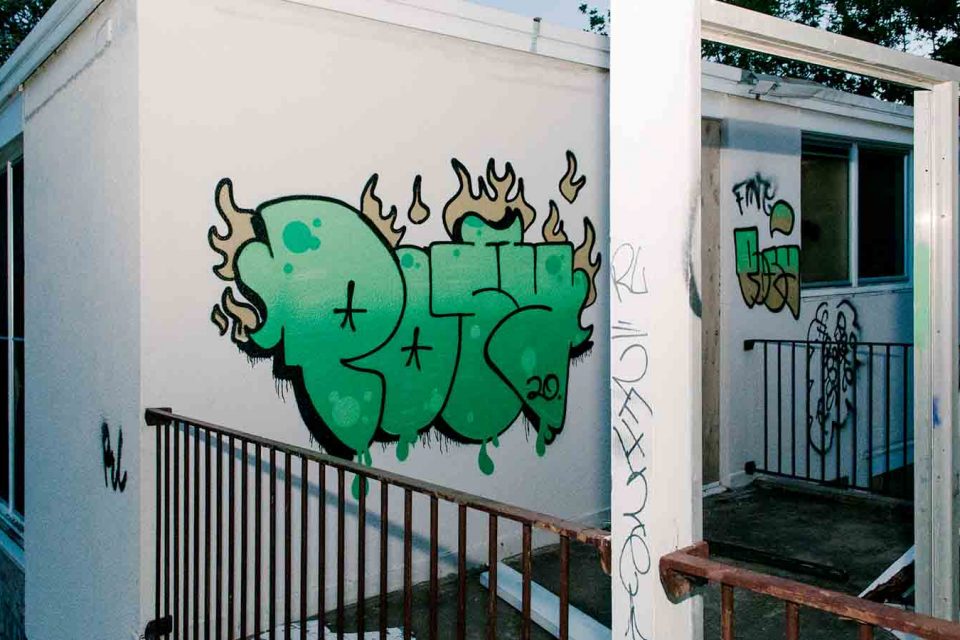 Jacqui also says there are unwritten rules for graff writers, including the fact that it is not good form to write over other people's work unless you are going to create something better.
Jacqui also says that before taking on the role at Tuggeranong Arts Centre, she'd never even heard of the Woden drains and was surprised to learn just how interesting the story behind them is.
Woden Community Service's manager of community development and engagement, Casey Armstrong, says the Woden drains have become a particularly significant part of the identity of many young people in the area.
That's why, back in 2017, the organisation decided to begin running workshops allowing young people to learn about graffiti culture and how to express themselves in an innovative, but legal, way.
Generally, Woden Community Service will invite graff artists to come in to teach participants about everything from the ins and outs of the subculture, to graffiti etiquette and how to make a living from graffiti.
"Sometimes the youth we engage with are going to school regularly, but other times they are not," says Casey. "Some might be engaged with our case managers or they might simply be dropping in for a visit.
"But we find the minute they get the spray can in their hands and they are up on the legal wall, their energy completely changes."
According to Casey, many young people just need a way to express themselves creatively, and legally.
"Even though it is a safe space and environment, you can tell many of them relish the rebellious side of it," she says.
Later this year, Transport Canberra and City Services will run a joint event, Surface Festival 2021, to highlight the strength and diversity of Canberra's street art, graffiti scene and artists. More details will come later in 2021.
Original Article published by Lottie Twyford on The RiotACT.