If you asked about The Statesman a few years ago, you might have been told it was a bit tired. But, thanks to the vision of the new directors and an extensive renovation, the pub is now looking schmick and inviting.
The Statesman Hotel in Curtin has 55 years of storied history, including some political scandals. General manager Kirsty Danks-Brown recounts tales of visiting politicians, and staffers leaving budget papers unattended. Those ended up in the hands of a journalist and on the front page of the newspaper!
This history of politics and power is the theme of the renovation and brand revamp.
"The brief was to basically give it and retain that sort of political, satirical vibe," Ms Danks-Brown told Region. "They came back with a mid-century, sort of '70s design … but very fun and a bit tongue in cheek."
Cartoon-esque murals of notable politicians adorn the walls, and each section of the hotel has a parliamentary twist. The two wings of hotel rooms are the Left Wing and the Right Wing, and the ground floor rooms are in the Lower House (and decorated in green) while upstairs the Upper House rooms are in red.
A new cocktail space has been added to the back bar area. Tucked away behind a floor-length curtain with plush furnishings and a fireplace, this cosy room pays homage to Nancy Buttfield, South Australia's first female Senator.
"Nancy Buttfield was the first woman to walk up to the male-only Members Bar [at Parliament House] and order a gin and tonic. She's just a legend!" said Ms Danks-Brown.
"We really wanted to put a feminine spin on the pub because it had been so masculine previously."
The Nancy B cocktail bar, refurbished bar and brand-new menu are all part of a bid to reinvigorate the space and open it up to a wider section of the community.
Ms Danks-Brown said some of the 'old-timers' were resistant to change but are slowly coming around to the improved space. She says they've been reassuring locals that even though the interior looks a bit fancier, it's still a welcoming place for those in high vis and work boots – as long as they wipe them first.
The menu at the Policy restaurant sticks to good, classic pub food done well. The first iteration of the menu didn't include gravy, so they changed it to please their customers.
"We've evolved this menu three to four times since we opened to incorporate people's feedback. We say we're going to be there for the community, so that's what we did."
And a good thing too, because the gravy is bloody good. A very peppery gravy is served on the house-made meat pies, which sit on a bed of mushy peas and are served with chips. It's an old-fashioned dish, but you can see why it's stood the test of time!
The gravy makes another appearance on the house-made chicken schnitzels, which are perfectly crunchy on the outside and juicy in the middle.
There are also some good vegetarian options, including pan-fried gnocchi and a vadouvan spiced curry. The desserts are impressive as well: creamy, soft pannacotta, more-ish Basque cheesecake and a rich, but not heavy, chocolate tart.
Alongside the pub classics, there are a few surprisingly posh menu items as well. Charcuterie boards, fresh oysters, duck fat potatoes and tender seared scallops with caviar are also on the list.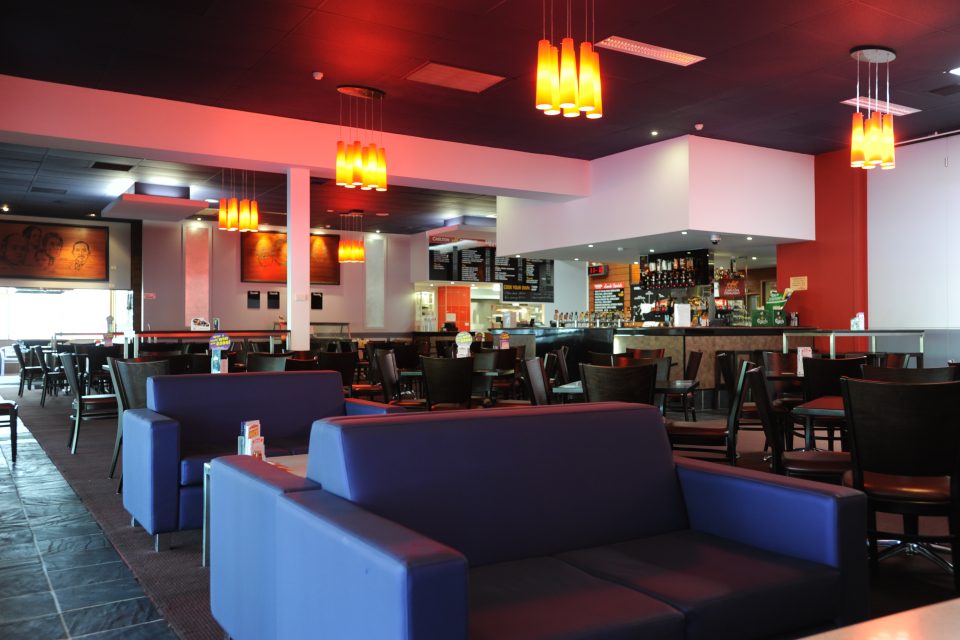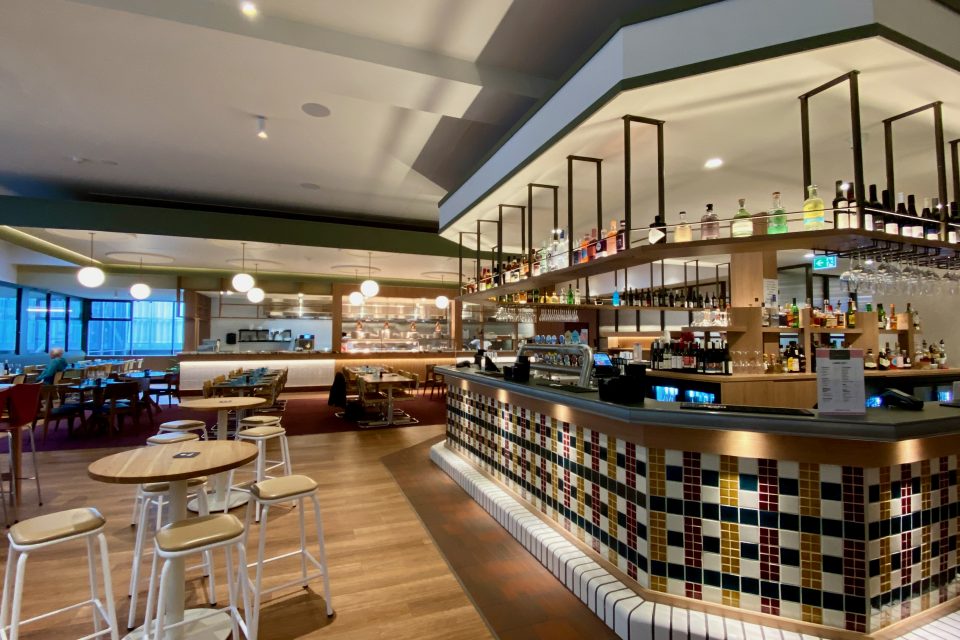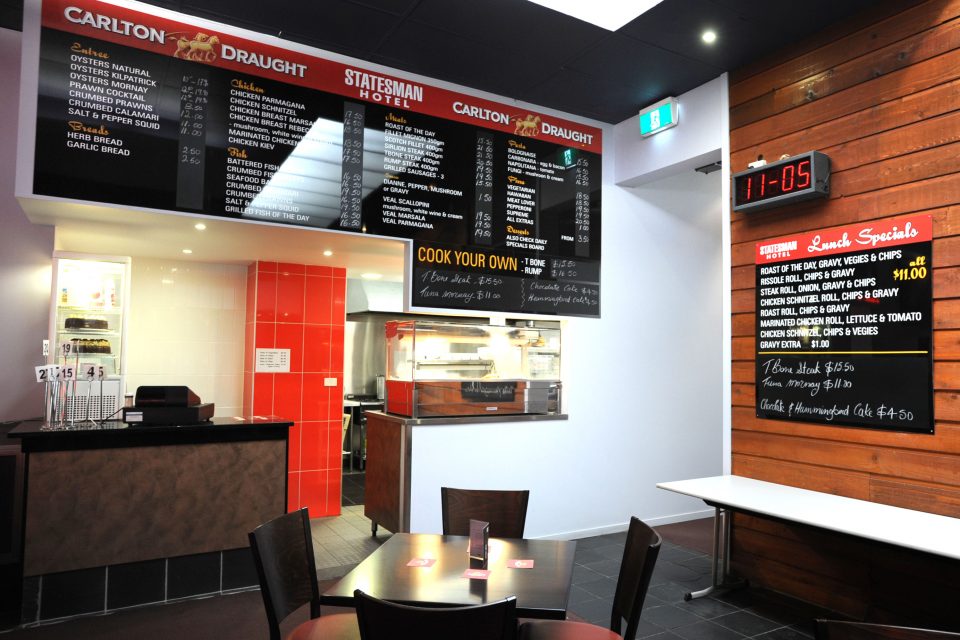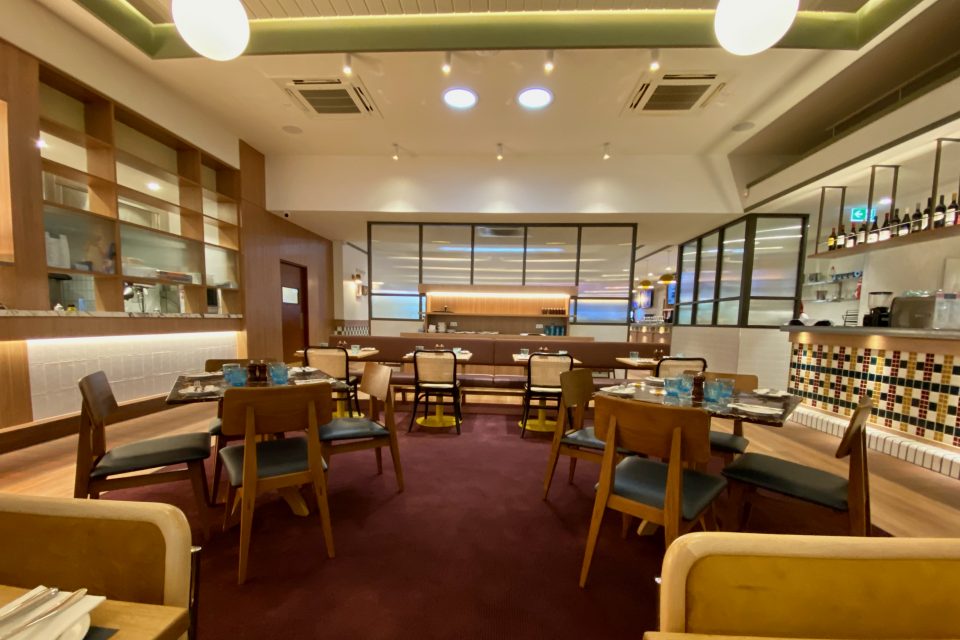 There are some tradie-favourite beers on tap: Great Northern, Resch's and VB will keep drinkers from all over the eastern states happy. Capital Brewing Co. craft beers are also available, as well as a few cocktails on tap and a top-notch wine list.
The Statesman feels like it is once again a place for the whole community to come together. Ms Danks-Brown described the after-school rush as "like a creche!" with milkshakes and bowls of chips heading to tables full of families.
"This place belongs to Curtin residents. We have owners, of course, but the residents will tell you it belongs to them."
"Even during construction, we'd have people walking through and we'd say 'this is a construction site! It's dangerous!' and they'd say 'don't worry dear, we're Curtin locals'," laughed Ms Danks-Brown.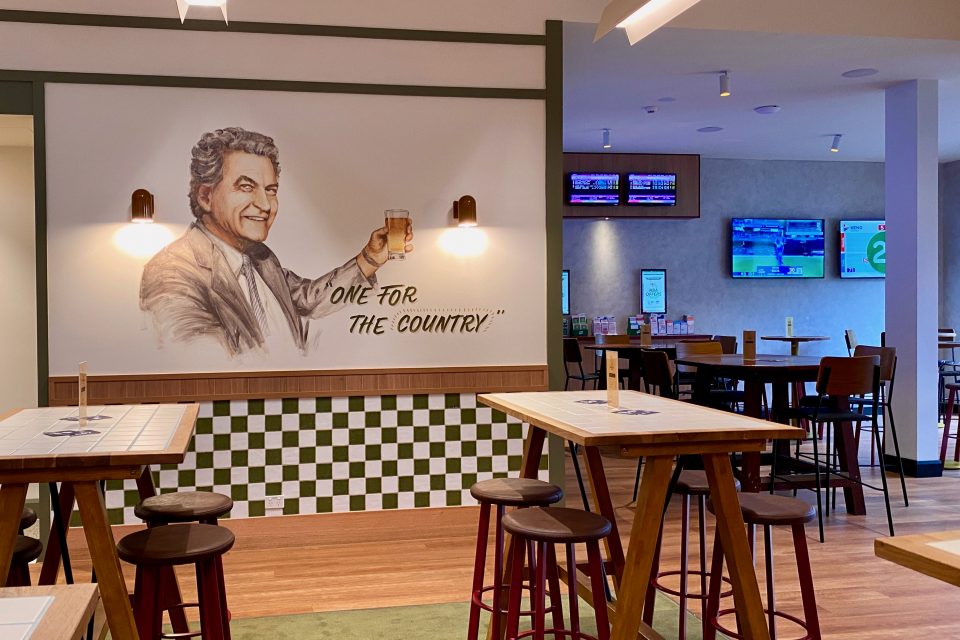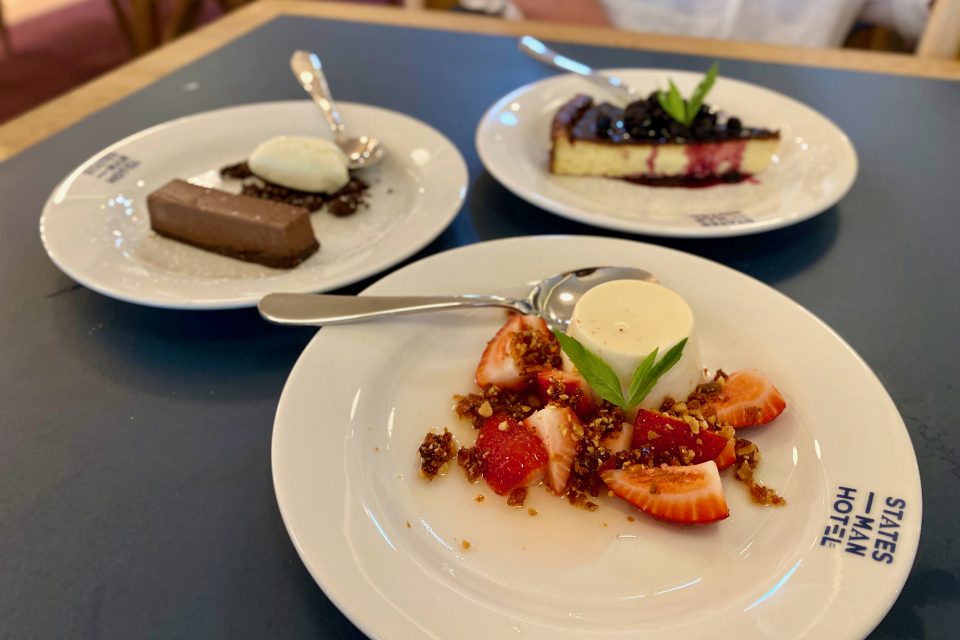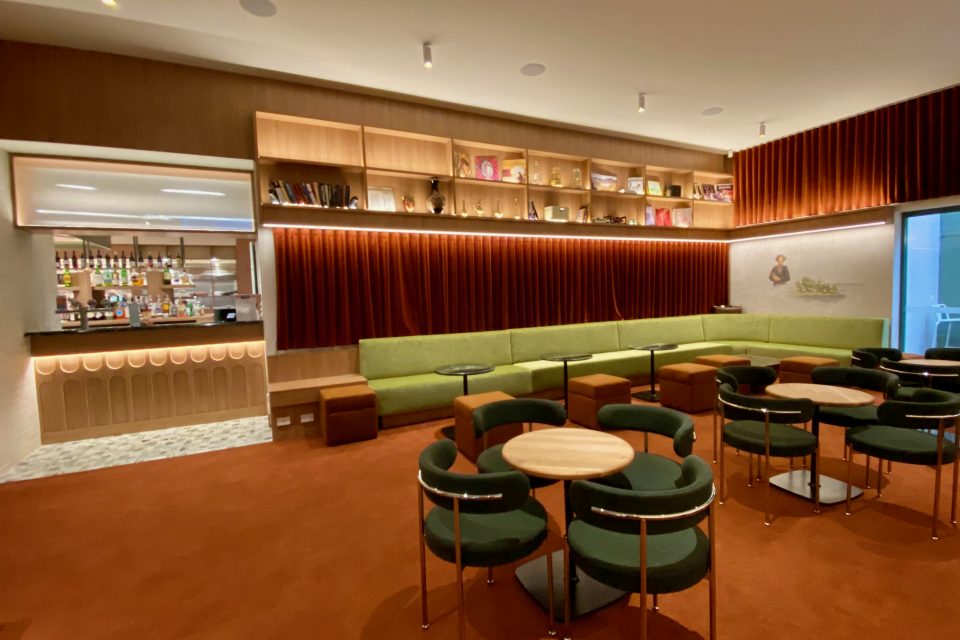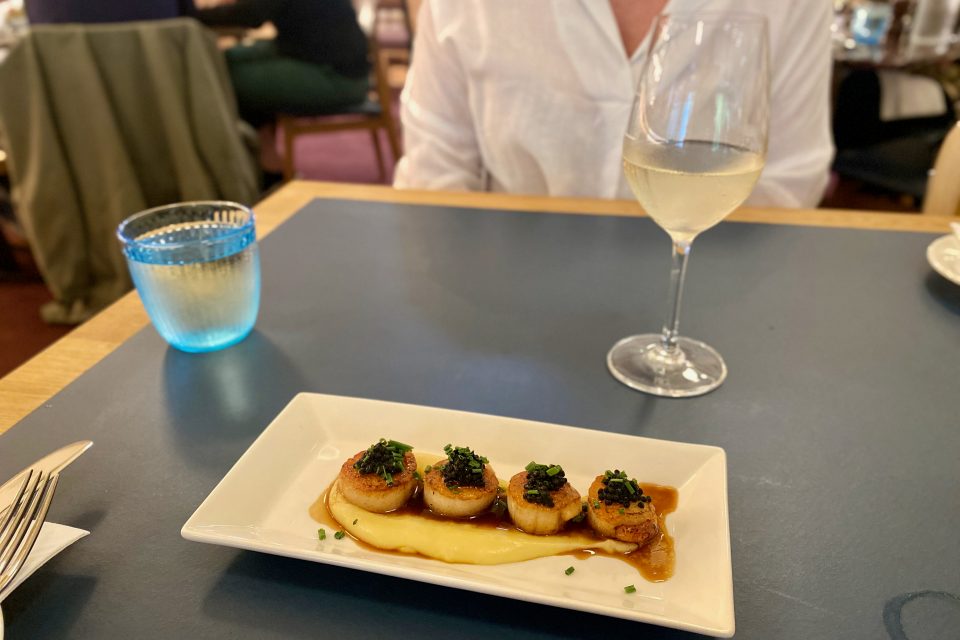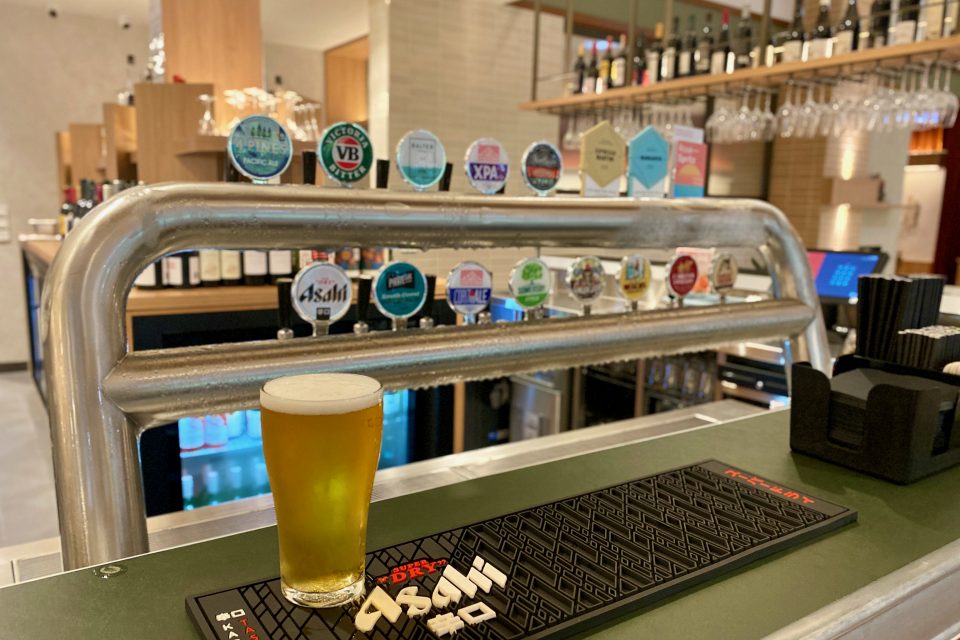 And those old timers who didn't want anything to change? Well, they were spotted at trivia night last week!
The Statesman Hotel is located on the corner of Strangways and Theodore Streets, Curtin, ACT.
Policy Dining Room is open seven days a week for full-service dining from 12 pm to 2:30 pm and 6 pm to 9 pm, with light bites in between.
Original Article published by Lucy Ridge on Riotact.