There's 'snow' where else you'd rather be this holiday season than on the lake, visiting the Little Burley Christmas Markets.
Running across four Saturdays, it gives you the chance to get into the festive spirit with Canberra's only lakeside market, which will be filled with non-stop entertainment, visits from Santa, craft-making activities and plenty of handmade and locally sourced gifts to buy to treat yourself and your loved ones this Christmas.
Little Burley Market director Alex Webb said attending the Christmas markets was the perfect way to skip the chaos of Christmas shopping in major centres, and instead find a broad range of products to give as presents from local foodies, farmers and makers.
"I'm really looking forward to the festive feel of the market," Alex said.
"It's so exciting because everyone's always in a great mood this time of the year, and I think it's a great way to spend your Saturdays in December.
"There's plenty of beautiful stalls to see, and you've got so many local producers, artists and artisans there that have so many amazing products on offer.
"I do my Christmas shopping there too and I really think it's just such a nice way to pick up everything you need for Christmas."
The lakeside market comprises more than 60 stallholders offering a wide range of gourmet and multicultural foods, fresh flowers, beautifully crafted homewares, jewellery, dog treats and more, with something for everyone, every weekend.
Alex said the Christmas markets, which will be held for the first time, would additionally offer an exciting line-up of entertainment featuring local performers, as well as plenty of activities to put everyone in the yuletide spirit.
"We'll have lots of kiddies' activities there, so kids can come down and make little Santa-themed arts and crafts to take home. We'll have beautiful musicians coming down, we've got Christmas carols, dance groups, drumming groups, quartets, a cappella groups, a magician and more," she said.
"We're also going to set up a beautiful little seating area with mats and chairs so that people can grab something to eat and come and sit and listen to all the Christmas tunes, while escaping the crazy Christmas period.
"There'll be something different on every week, which is really lovely because when the dancers are there, they perform in front of the water and the musicians sit in the middle, amongst all the seating, so it's a really nice spot to come and relax and enjoy it."
The entertainers include musicians Jett Blyton, Robert Hortle and Jerry Platt; a cappella group The Euphonics; dance groups the Jumptown Jammers and Kokoloco; drumming group Hit N Miss; the Winning Duo quartet; the Utter Gutter Serenaders trio; and Connor the Magician.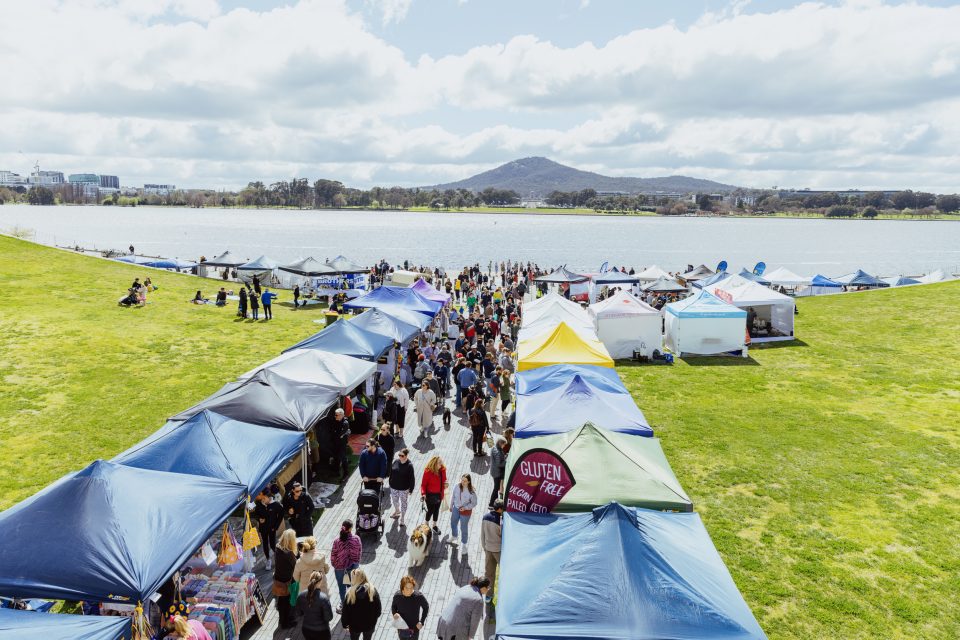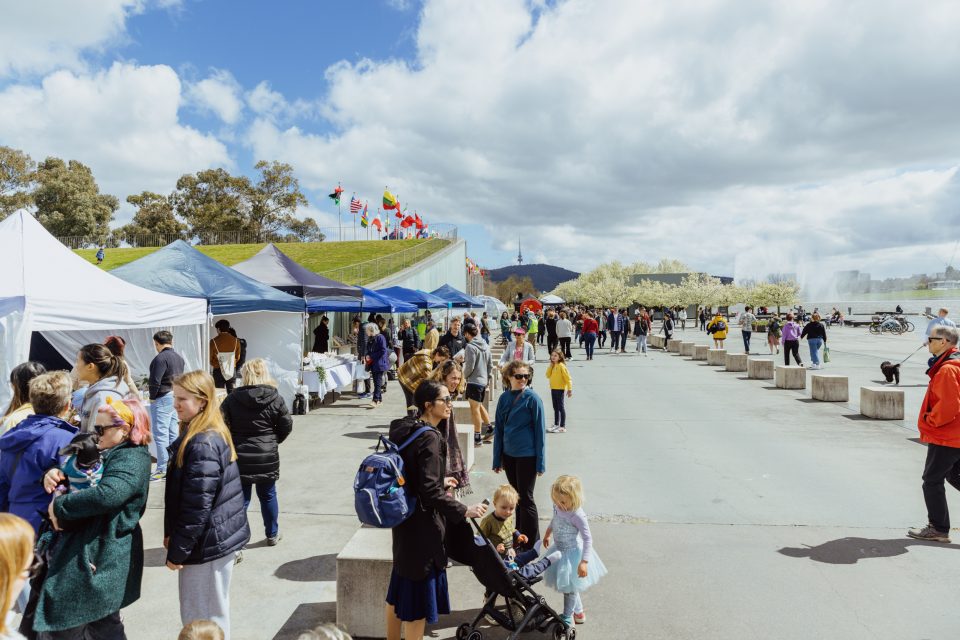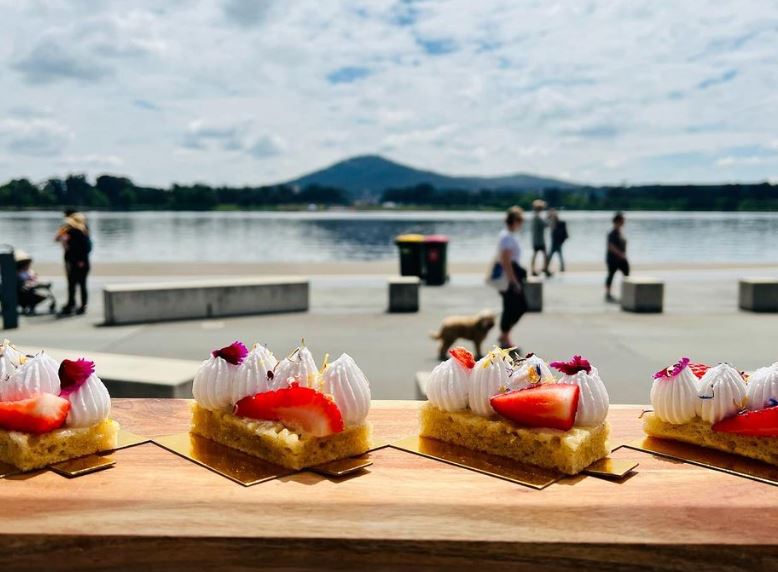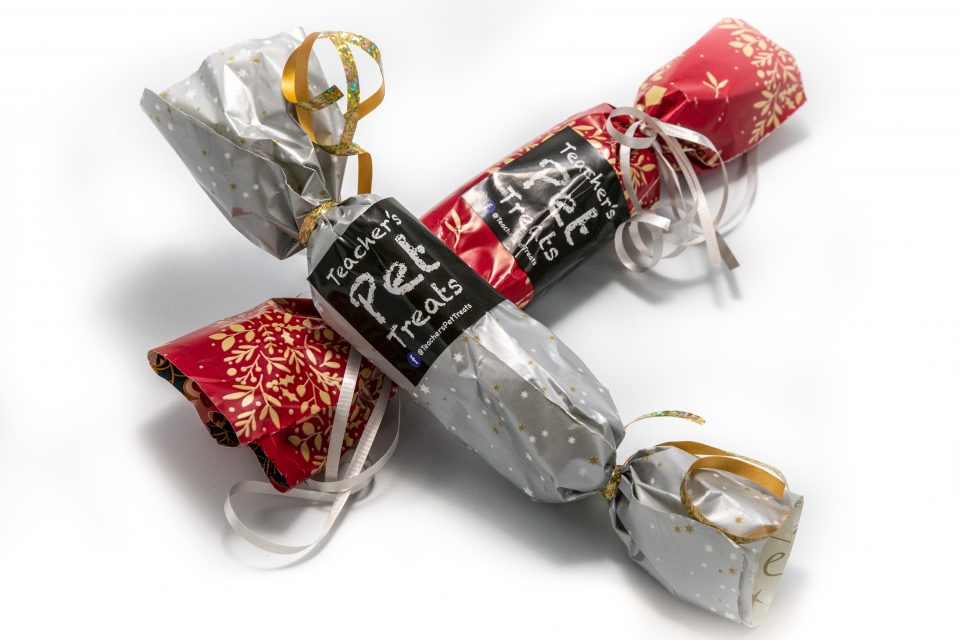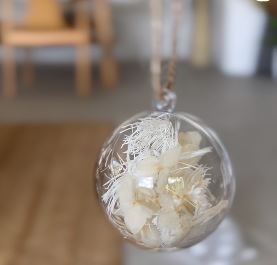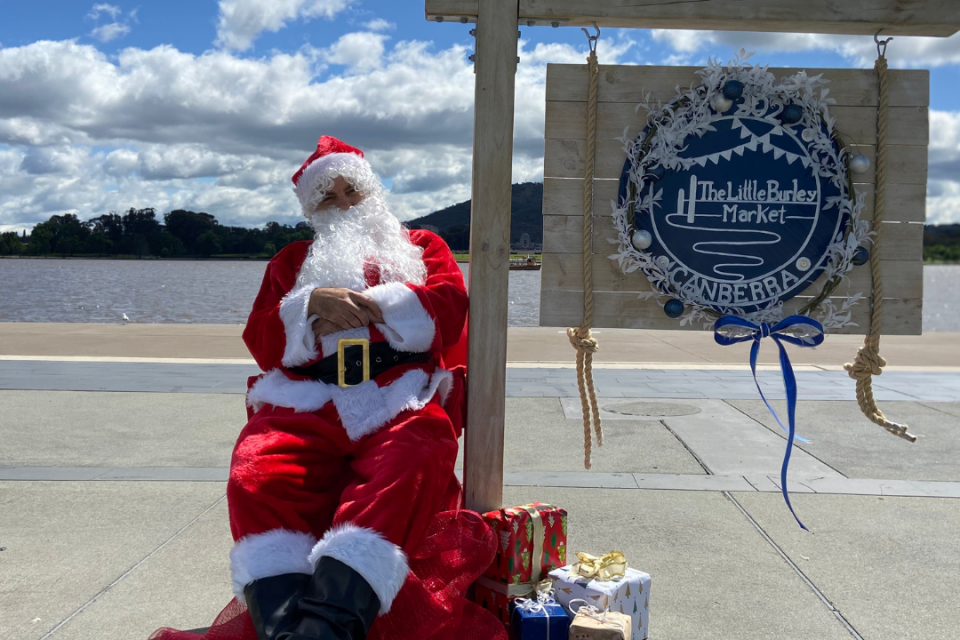 Alex said the market had been well received by locals, who enjoyed its location and offerings.
"The Christmas Markets will be something a little extra special to add to the Christmas offerings in Canberra," she said.
"It's going to be so festive and there's going to be plenty of entertainment going on to create that atmosphere and vibe, and I can't wait.
"You'll be able to escape the chaos and the craziness of Christmas by relaxing and enjoying a unique market experience where you can walk around and do some exercise, purchase your Christmas gifts, eat something and enjoy all the Christmas performers and entertainment."
Local Village Markets creative manager Alexa Ashton said: "Why would you want to fight the bustle in a shopping centre when you can support local business at the same time as enjoying one of the most beautiful spots in Canberra?
"Not only that, when you've had your lunch and done your shopping you can drop by The Jetty beer garden for a beverage."
The Little Burley Christmas Markets will be held every Saturday in December (3, 10, 17 and 24) from 9 am to 1:30 pm.
They are in the National Triangle on Queen Elizabeth Terrace, Parkes, and offer free parking.
Original Article published by Evelyn Karatzas on Riotact.