What's the secret to keeping a family-owned and operated restaurant in business for almost 20 years? Three generations dedicating their lives to it, hard work, unpaid hours and turning up no matter what. The result? Mama's Trattoria, located in the Melbourne Building.
If you want a fine-dining experience, refined food, little portions and to spend a small fortune, then go elsewhere. But if you want moreish home-style food that Nonna would make, served in a family-friendly environment with good prices and big portions, Mama's Trattoria is for you.
Franca Marzano (aka Mama) and her family, including her daughter Judy Marzano and granddaughter Mary Manu, along with her son, another daughter and more grandchildren, all work at Mama's. Franca took over Mama's Trattoria almost 20 years ago but the restaurant has been operating in Canberra for about 40 years.
Moving to Australia from Italy 42 years ago, Franca spent many years working for other people. With a love of cooking and a desire to do something for herself, she couldn't resist the opportunity to make Mama's Trattoria her own restaurant in 2002. Mama's was located in Garema Place, but they moved the restaurant to its current location in 2012.
I've heard about Mama's over the years from Mr Eat Canberra's dad, who frequently visited for work lunches before he retired. He still dines there regularly to catch up with friends and it's been on my 'to eat' list for a long time, but it wasn't until recently that I experienced Mama's for myself.
We dined at 6:00 pm on a Wednesday and the restaurant was already filled with tables of families, children, couples and a few groups of people I assume are dining with their colleagues.
Greeted by a friendly staff member, we were taken to our table by the front window and given the menus to peruse. A whiteboard featuring the specials appears on a chair in front of us not long after we're seated. We order a serve of anchovy bread to share and take another minute to decide what we want to drink.
Their wine list features a good selection of local, Australian and Italian red and white wine with glasses starting from $7.50 and bottles starting from $25. I challenge you to find other restaurants in Canberra where you can order a glass of wine for $7.50 from their regular menu. Judy tells me they've cut their wine list down so the list now fits on a one-page laminated menu because of COVID-19.
On the wall to my left are photos taken by Franca's son, Vince, during his last trip to Italy. The images were taken in Calabria, where Franca was born, and in Tuscany. As I take a look at the photos, I'm transported back to my travels through Italy.
I order a glass of Prosecco to start and a glass of Villa Vistarenni Chianti from Tuscany with my main meal.
The specials were tempting and I almost order the Linguini con Cozze (flat spaghetti served with black mussels in a fresh tomato, olive oil and caper sauce) or the Pasta con Ragu Calabrese (homemade fettuccine pasta served with homemade spicy pork and fennel sausage ragu).
However, we start with the Cozze al Pomodoro (black mussels steamed in a spicy tomato sauce served with crostini) to share and I stick with a classic and order the lasagna for my main meal. Mr Eat Canberra orders the Scaloppine al Limone (tender veal scaloppini in a tangy lemon, wine, caper and parsley sauce).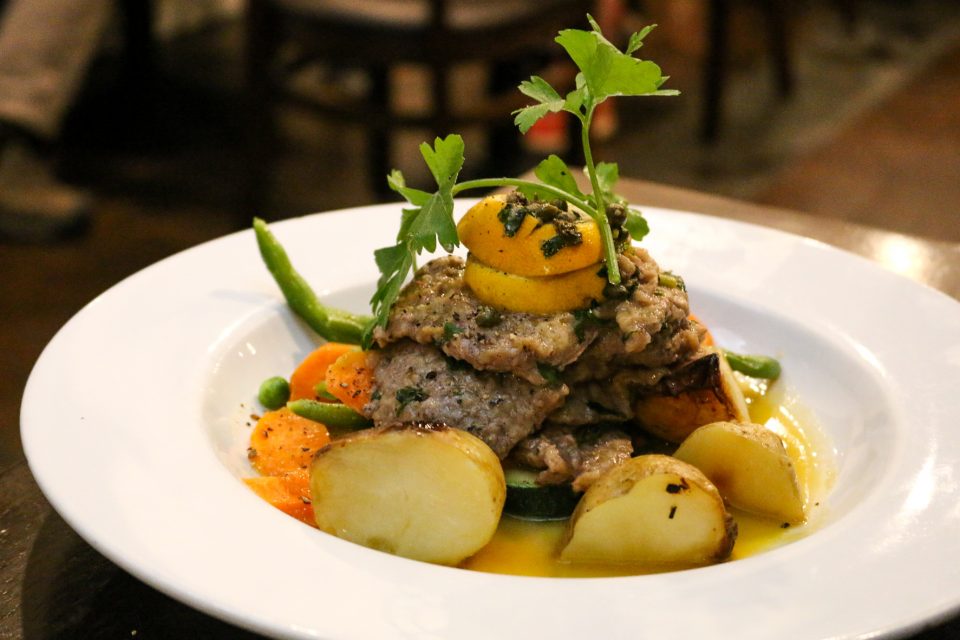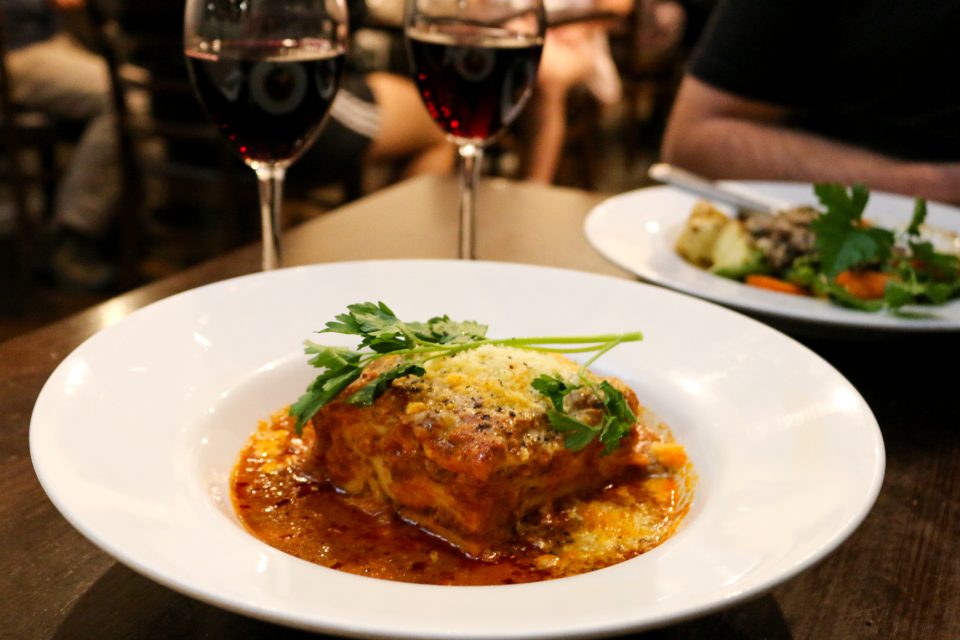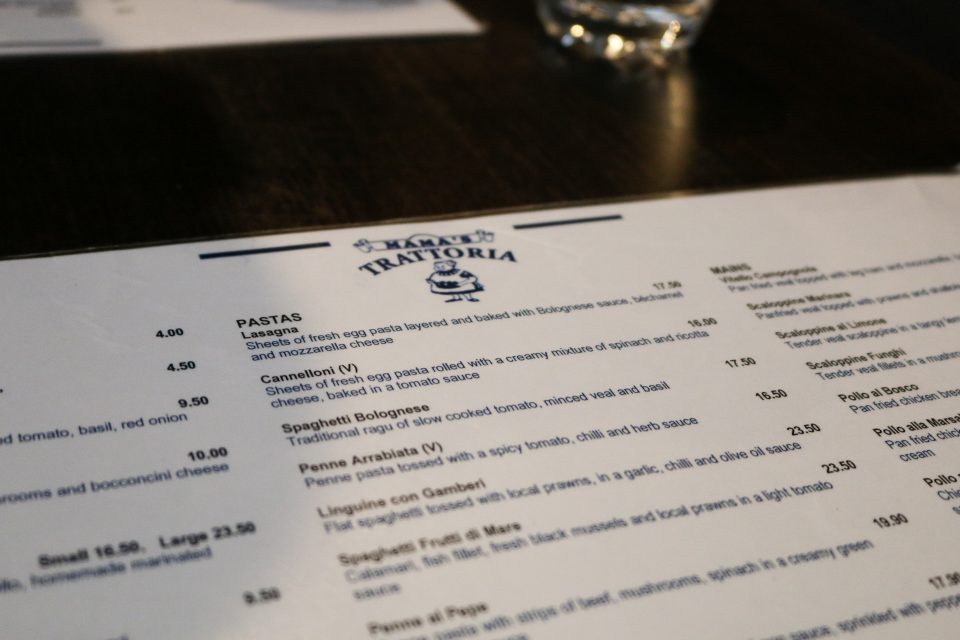 Many of the pasta dishes like the lasagna, cannelloni and fettuccine, as well as the gnocchi, are made with Mama's homemade pasta. Some of the herbs and vegetables used in the dishes are grown in Franca's own garden and the specials board usually features dishes made with seasonal produce she's grown.
Everything was tasty and the portions were generous. Although we're full and could be rolled out the door, there's always room for dessert. We try the tiramisu and we're not disappointed. It's light, creamy and not too sweet.
I know first-hand how hard it is to work in hospitality and to run a business. I worked in various hospitality roles for more than eight years and my mum has owned and operated a café in Queensland for more than 14 years. So I take my hat off to anyone and everyone who works and has worked in hospitality.
Keeping a restaurant running for 20 years is a massive achievement, especially during the past 12 or so months. It's no surprise Mama's Trattoria has local customers who visit weekly and customers who visit monthly from the South Coast.
Mama's Trattoria is located in the Melbourne Building, 4/45 West Row. It's open for lunch from Monday to Friday, 11:30 am until 3:00 pm, and for dinner, Monday to Saturday, 5:00 pm until 10:00 pm.
Original Article published by Amelia Bidgood on The RiotACT.