I've been a customer of The Food Co-op bulk grocery store for several years, converted by their plastic-free products and astonishing range of lentils and whole grains.
The co-op has been known by a few different names in its long history, starting in 1976 as the ANU Nutrition Society and changing location multiple times before settling into its current home in Kingsley Street just over a decade ago.
It now straddles the divide between city and university, sitting under the Unilodge building, just off Barry Drive. What started as a bulk food store has since expanded into a cafe serving affordable lunches to office workers and university students. Weekday lunches are always vegan and gluten-free, and notoriously generous in their portion sizes.
In 2018, one of their volunteer members who works with refugee support organisations was able to secure employment for a number of refugee and migrant women as cooks – a move that has had considerable benefits for everyone.
"It's such a privilege to have them working for us and providing us with their cuisine," says Amie Illfield, a co-op member since 2008 who has since become its communications coordinator.
These talented migrant women share the role of weekday meals with other volunteers cooks but are really given a chance to shine during the Saturday lunches when they can showcase their home cuisines and be as creative as they like.
"For a recent Saturday lunch, one of the cooks, Saba Giday, served up a spicy and hearty vegetable stew with Ethiopian injera, a kind of sourdough flatbread," says Amie.
Other weeks when Suiya is cooking, visitors can expect Sri Lankan dishes such as lentil curry with coconut samba and lemon pickles. Dishes are made with organic ingredients from the shop or the volunteer-run garden on the roof of the Unilodge building.
The co-op also runs regular Thursday night dinners (Tacos and vegan doughnuts? Yes, please!), and on Wednesday evenings, the space becomes a location for musicians and poets to perform at their Acoustic Soup events.
The heart of the co-op has always been the bulk food store, where customers bring their own containers (or grab a donated jar) and fill up on organic groceries. Recent years have seen a proliferation of bulk-food stores as more consumers become aware of the environmental impact of plastic packaging, but the big difference between these shops and the co-op is best summed up in the latter's motto: food for people, not for profit.
"We are trying to put community back into our food supply … it's not just about selling product, it's about connection with each other, the source of our food, and hopefully understanding both the negative impacts and the positive investments our food choices can have," says Amie.
Members are encouraged to volunteer their time: four hours a month earns them a 20 per cent discount. Volunteering could involve anything from restocking shelves, helping with the website, serving food, or just doing the washing up. Some members put in an hour a week, while others will do them all at once every month or two.
Flexibility in how people participate is an important way for the organisation to be more accessible for members. When I became a volunteer member of this Canberra institution in late 2019, I found the community to be a real anchor in the isolation and stress of 2020.
Whether you're looking for a nourishing bowl of food, stocking up on vegetables, or simply looking for a great support network, Amie reckons the co-op is the place to come.
"There are people who find their home here who would otherwise really struggle to find connection … it's a place people can easily find a meaningful way to participate and, hopefully, belong."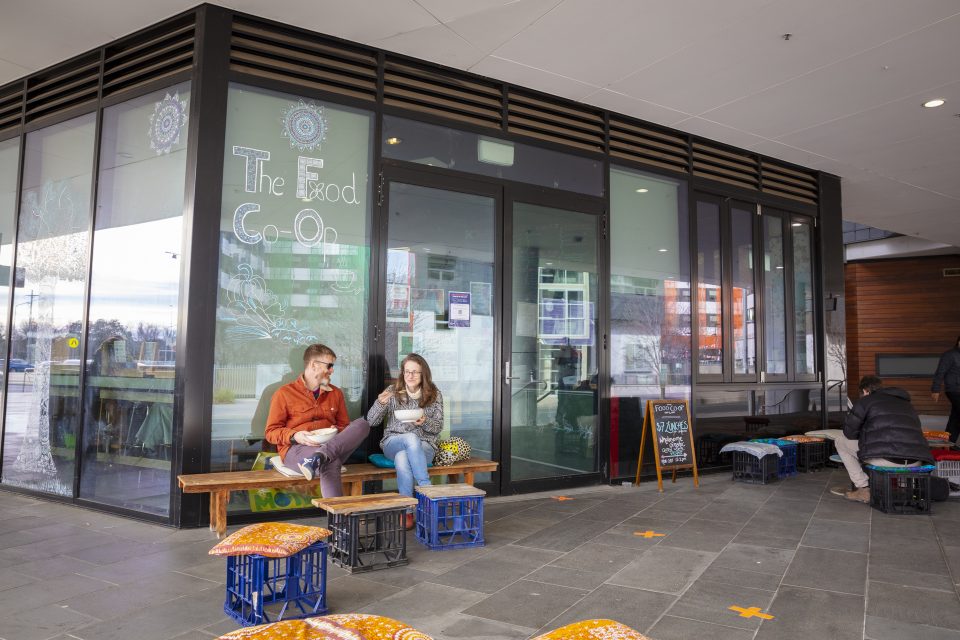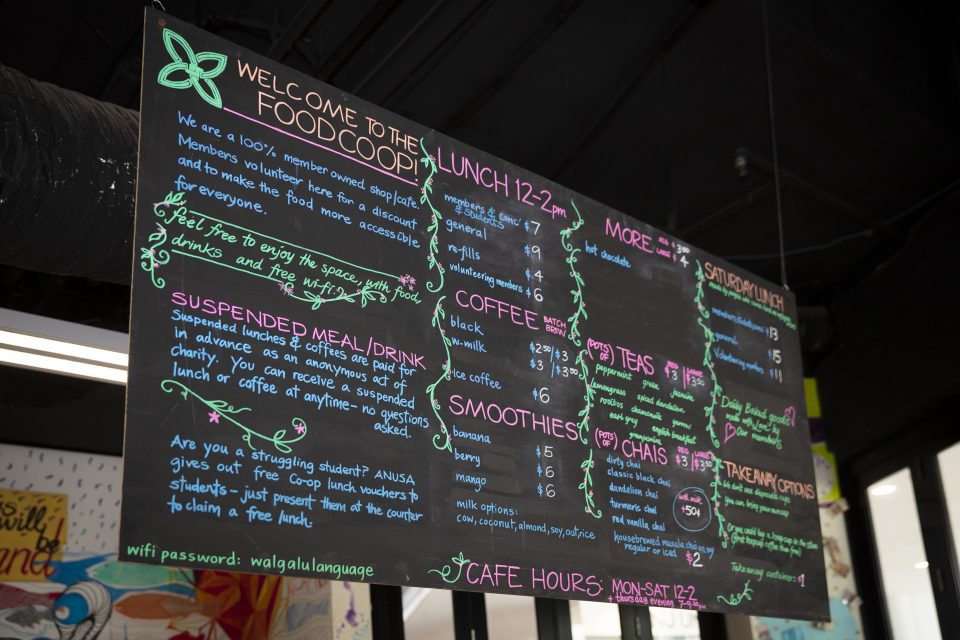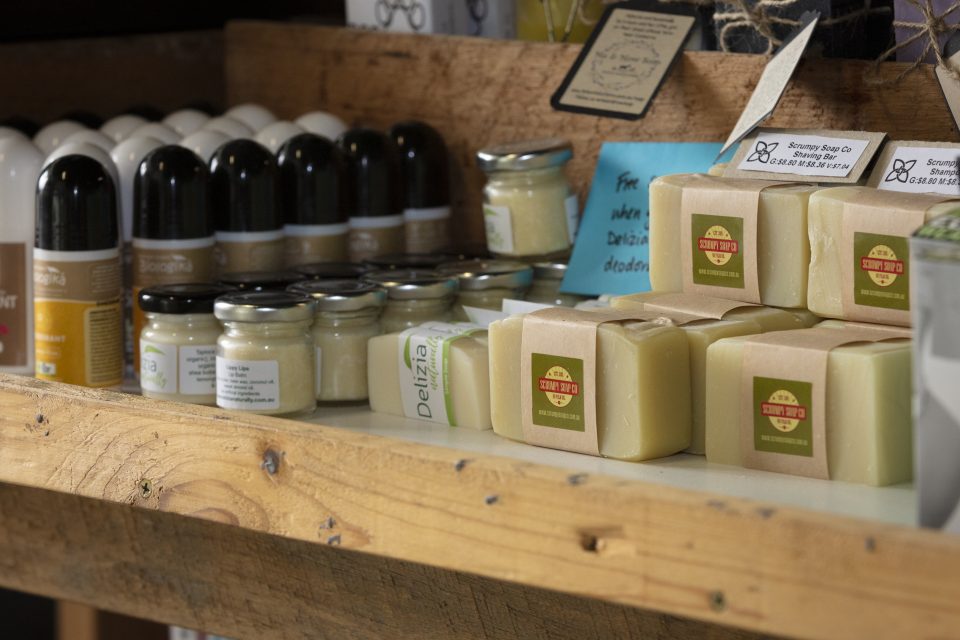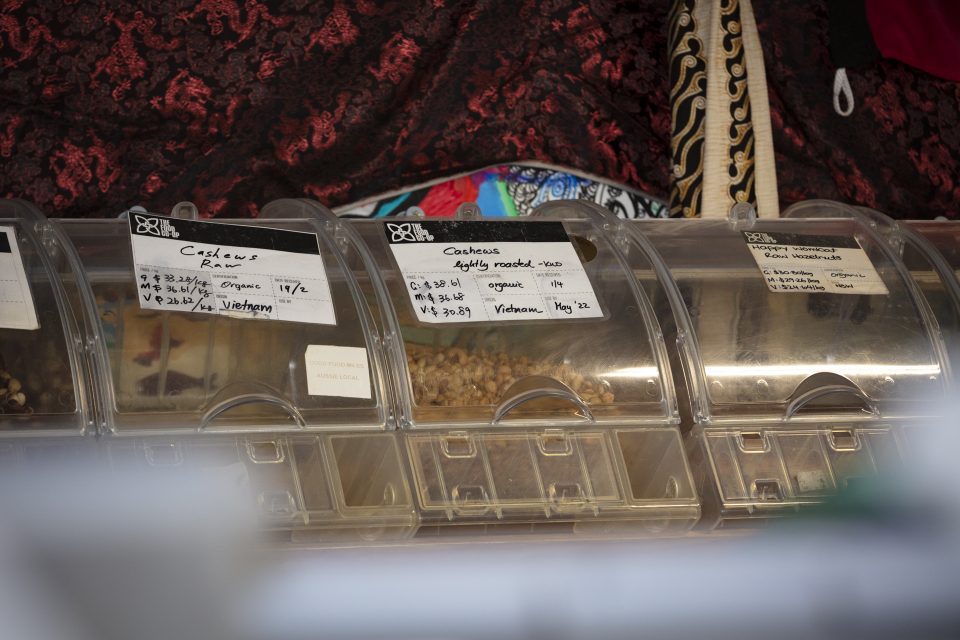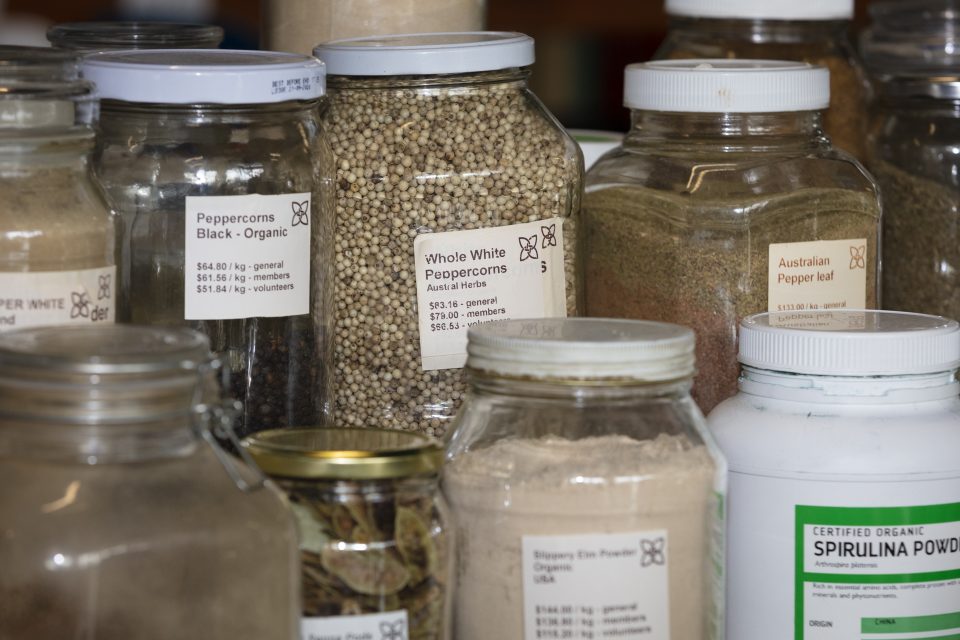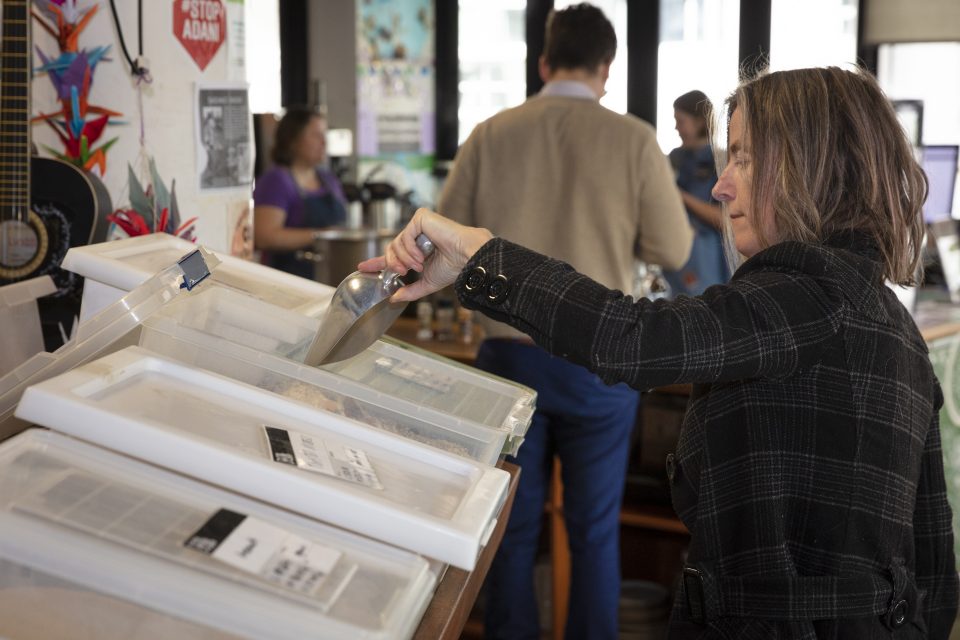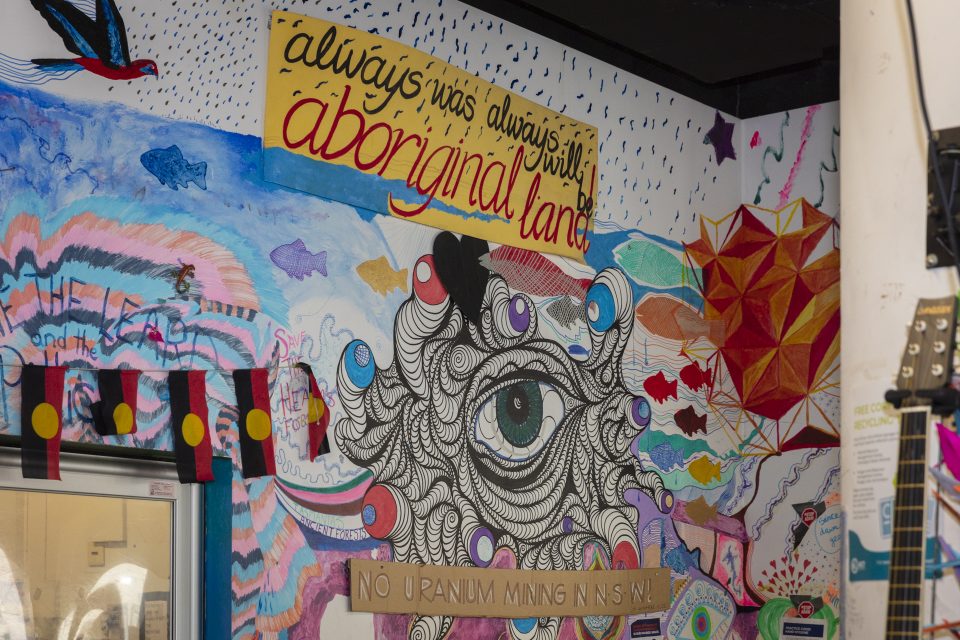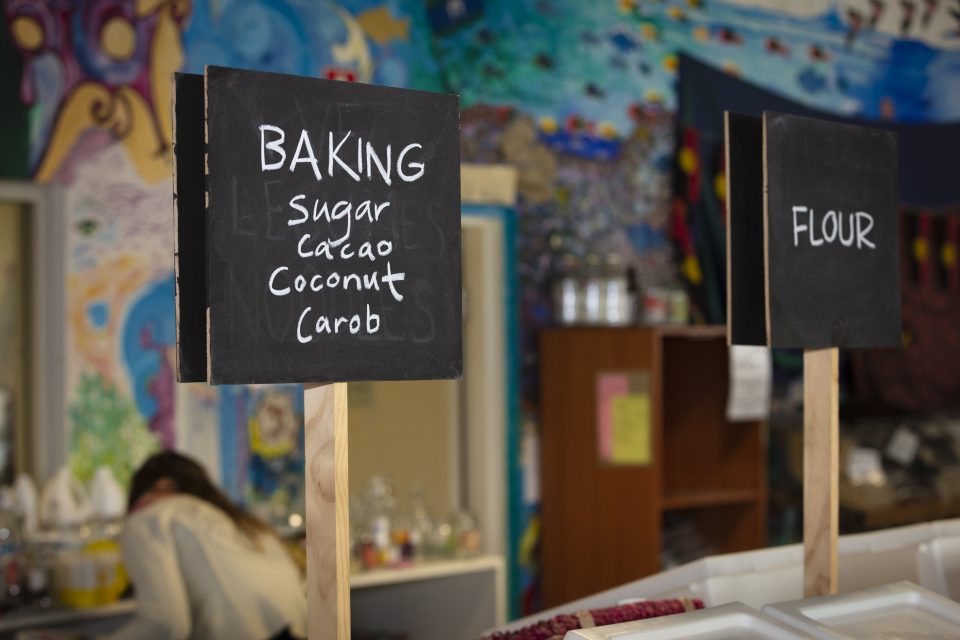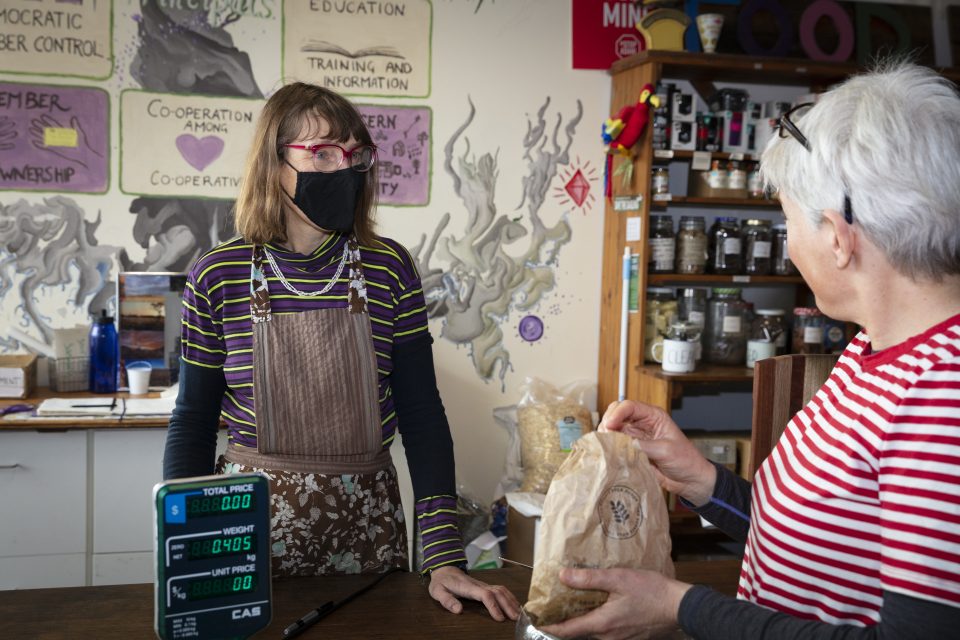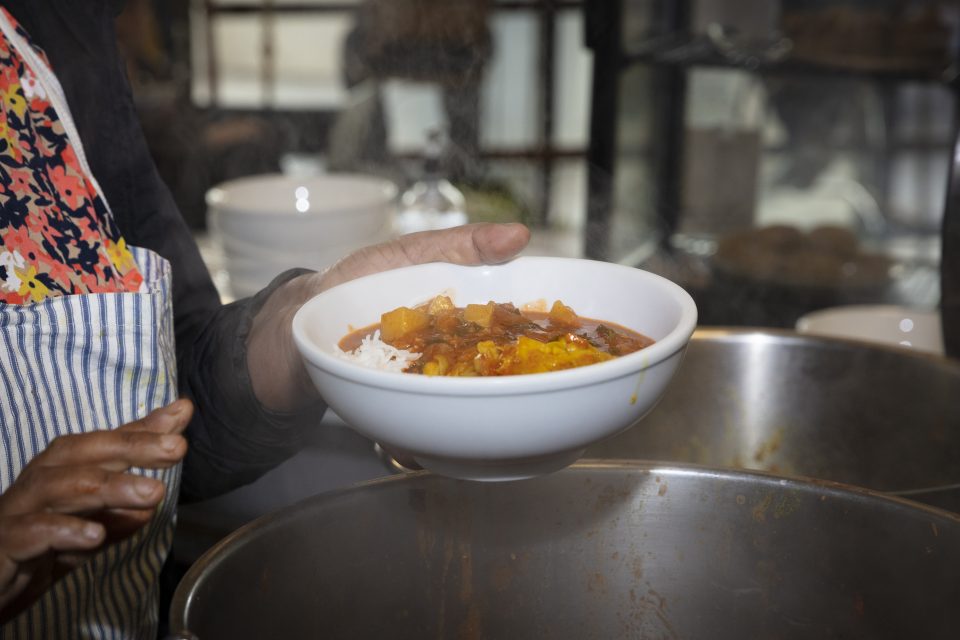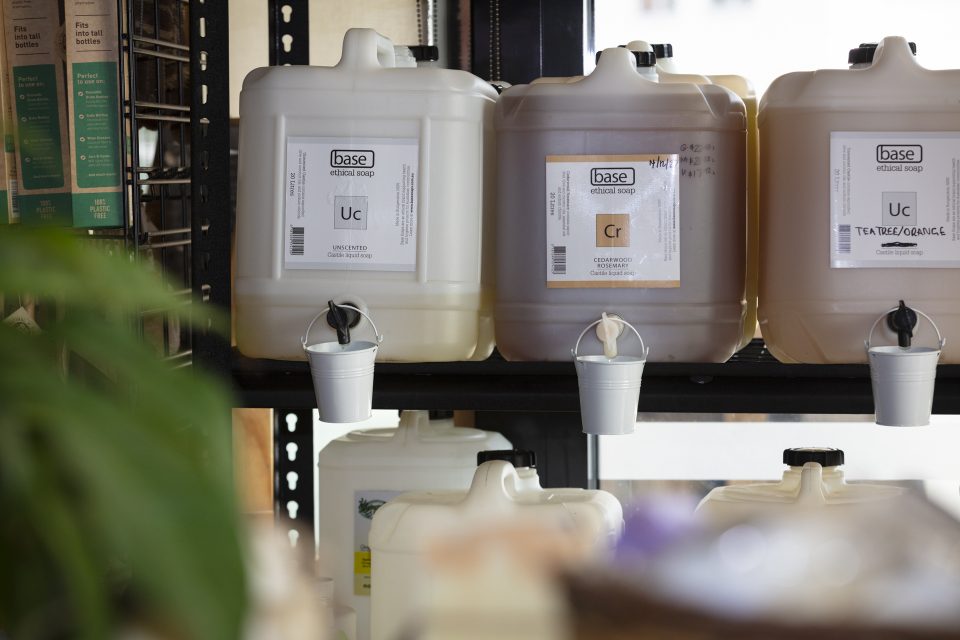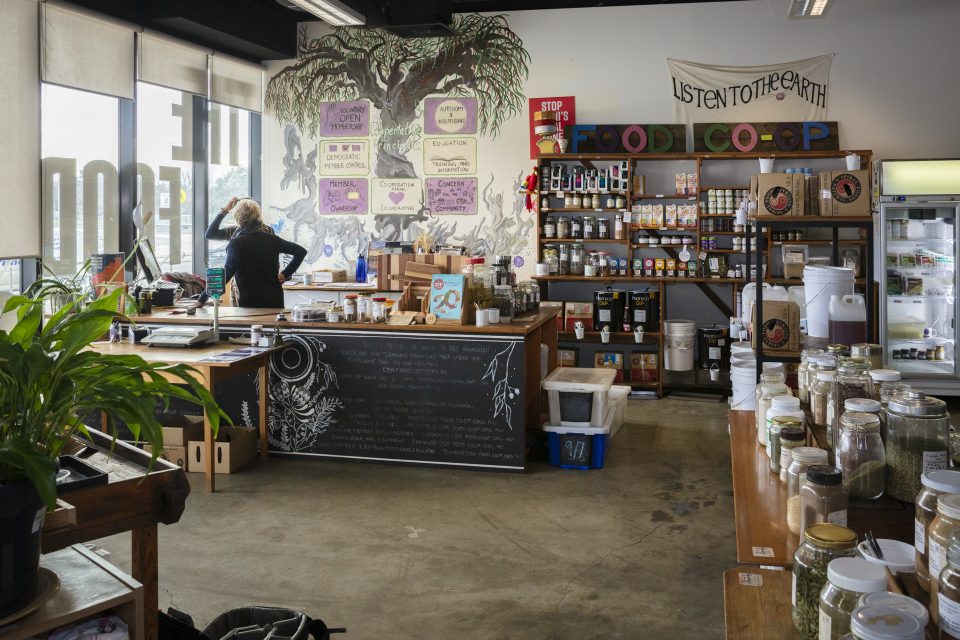 The Food Co-Op store is open from 10:00 am to 7:00 pm weekdays, and 10:00 am to 4:00 pm on weekends. The cafe is open from midday to 2:00 pm on weekdays, Thursdays from 7:00 pm to 9.30 pm and Saturdays from midday to 2:00 pm.
Original Article published by Lucy Ridge on The RiotACT.