After two fabulous years of delighting locals with luxurious pastry goodies in Isaac, Supersweet Cafe has relocated to Braddon.
It is 8:30 am on a Saturday when I visit. After snagging a carpark, I look for the cute little dough emoji beaming out from its Lonsdale Street storefront. The crank, grind and hiss of the coffee machine is already drifting out, but I don't just grab a coffee and run.
Owner Chris is a Le Cordon Bleu-trained pastry chef who creates intricate 40-layer mille-creme crepe cakes, watermelon cakes, baked cheese tarts, crispy Earl Grey biscuits, and many other pastry delicacies. The cafe's display cabinet stocks a vibrant assortment of sweet pastries and fresh sandwiches.
Chris says that while the cafe's name heralds their dessert expertise, it also refers to the warm hospitality you will receive when you visit. "We love to chat to our customers and get their feedback. We try to balance our menu with our customers' needs," he says.
It is exciting when dessert specialists also create inventive savoury dishes. The eggs Benedict with blood orange hollandaise on the all-day menu sounds delicious, but we settle on the classic smoked salmon bird's nest potato and the rainbow fritter.
The smoked salmon bird's nest potato is plated up like a wilderness garden – I am feasting with my eyes before I actually dive in and taste it.
Thin curls of smoked salmon and cucumbers, delicate wisps of radish, soft plops of dill cream cheese and robust streaks of red pepper hummus. Whole capers stand like ancient tree stumps on the plate, redolent of May Gibbs' Banksia men – and they taste amazing. The potato nest is a satisfying salty snack holding a soft poached egg.
The rainbow fritter has three vegetable fritters under an umbrella of chilli scrambled egg. I bite through the golden crunch into the rainbow of flavoursome fritter chock full of al dente vegetables. I would never have thought of pairing chilli scrambled egg with silken marinated goat cheese and fried shallots, but it is a wonderful taste sensation. The scrambled egg has delicate folded layers of whipped egg, much like the pastries Chris excels at.
My matcha latte is dense and earthy, made on popular Japanese matcha powder, Marukyu Koyamaen.
Chris tells me that their Macao-style Portuguese tart is a lighter take on the original. When I bite into it, I understand. Scrumptious buttery flakes of pastry made in-house; a filling that is light and fluffy and dissolves away on your tongue.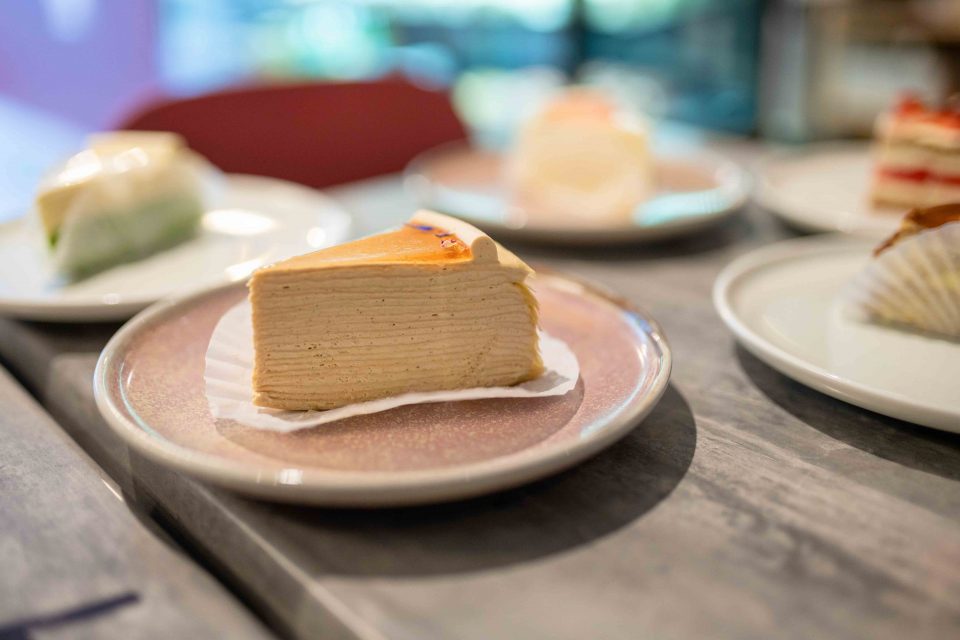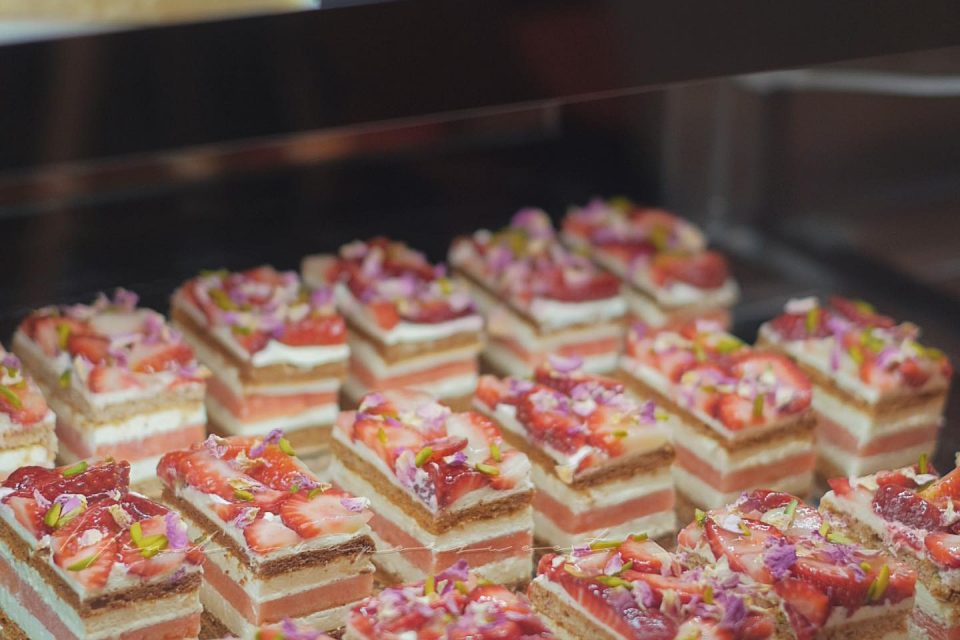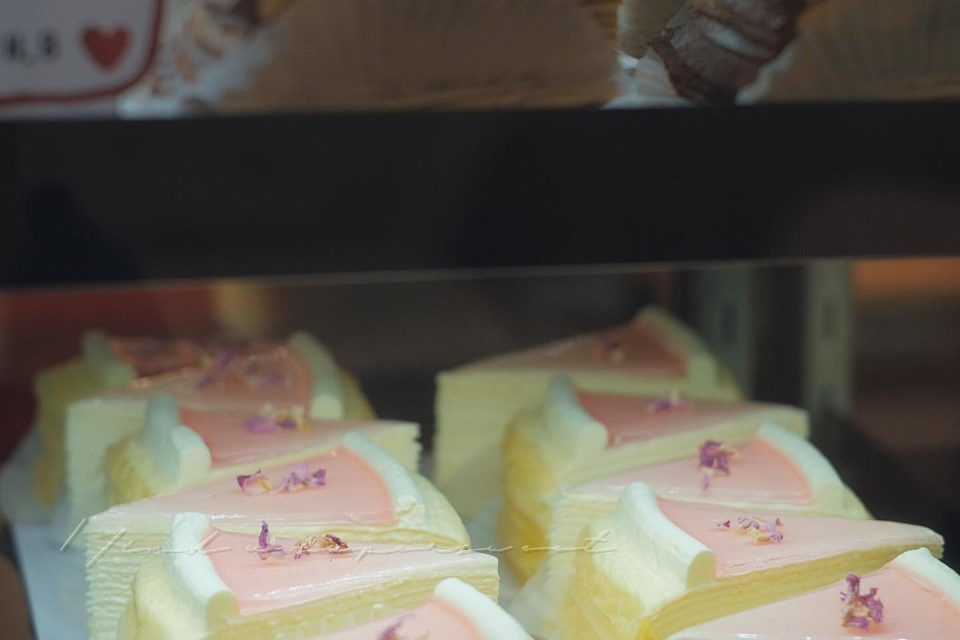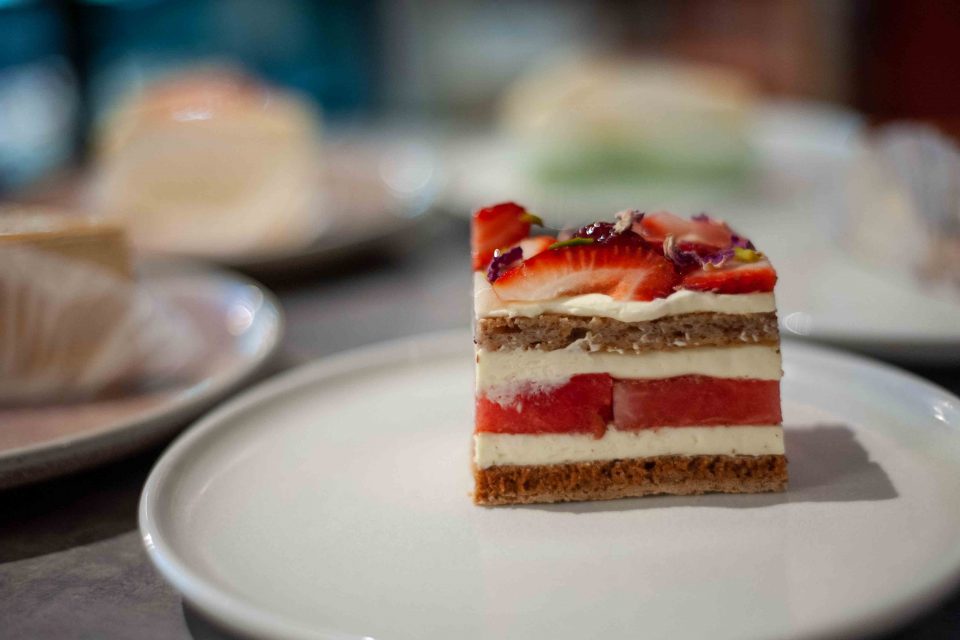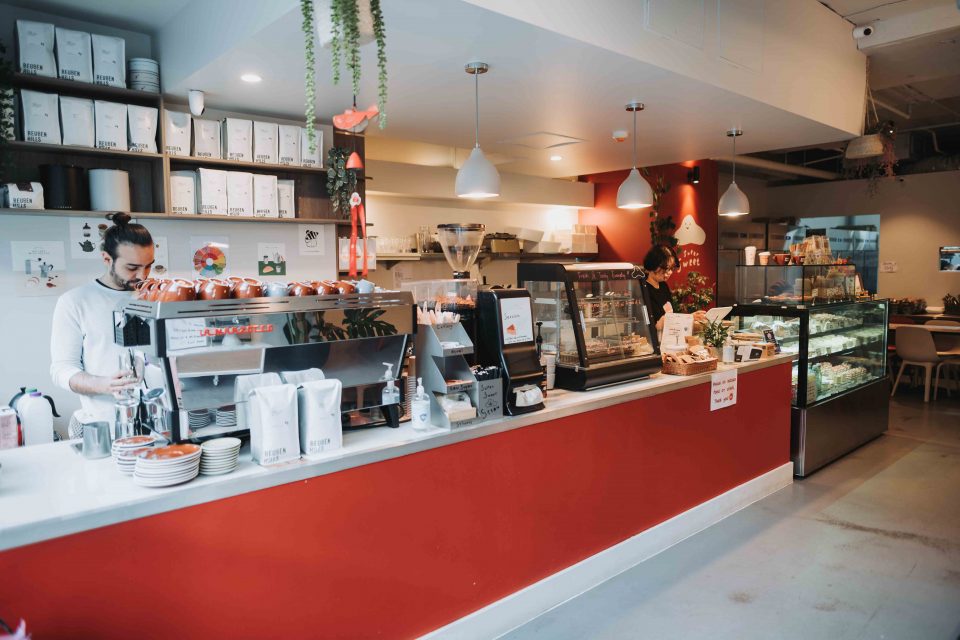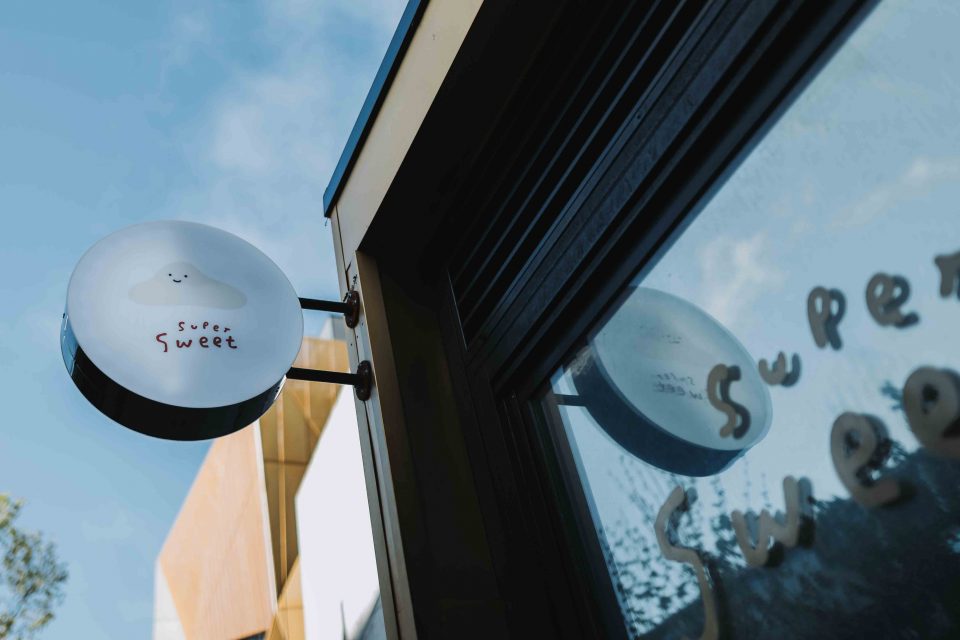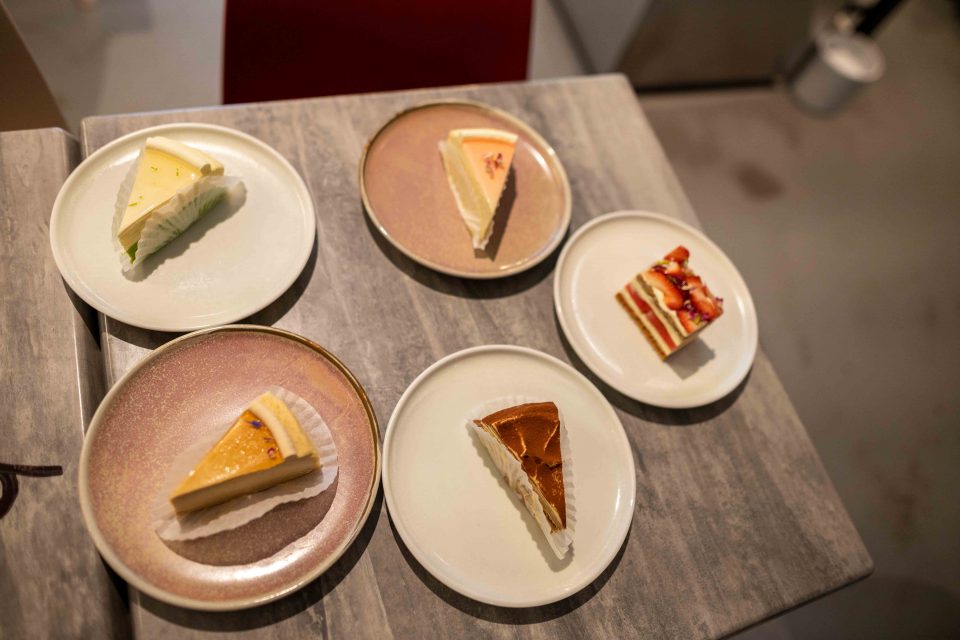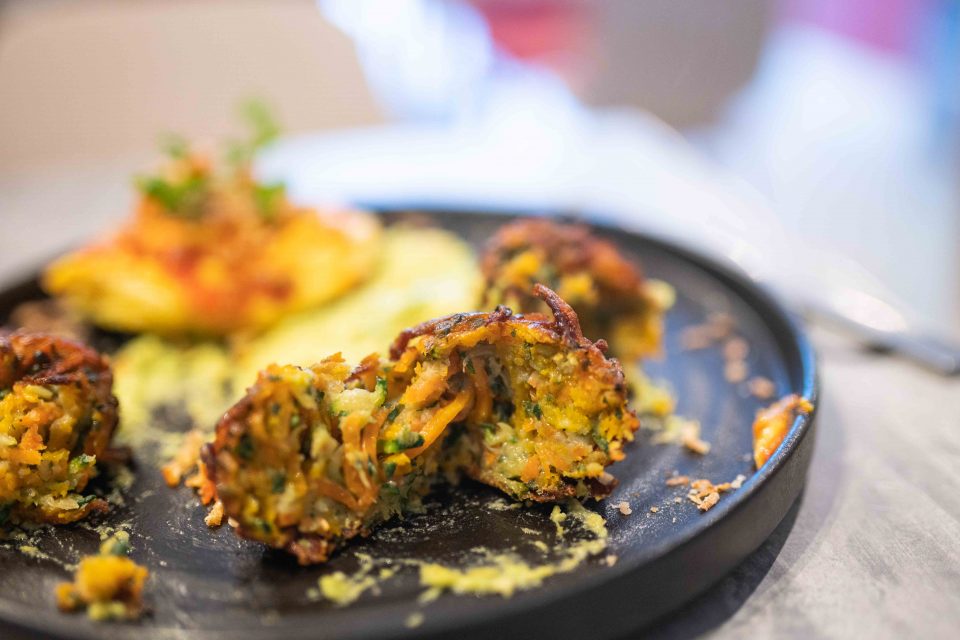 I finish with a slice of rose syrup mille crepe cake dessert to go. The crepes are so delicate, it's hard to tell where the crepe ends, and the creme filling begins. Rose syrup tinges each pillowy layer. The luscious creme filling is smooth with soft ridges of crepe that melt in the mouth. I marvel at the precision of the dessert's handiwork and the fact that it is not overly sweet.
Chris says that they are changing up the menu over the next couple of weeks. Baked cheese tarts of varying flavours will feature as a new specialty item.
Supersweet Cafe is located at G11/27 Lonsdale Street in Braddon. It is open from Wednesday to Sunday 8:30 am – 4:30 pm. Follow Supersweet Cafe on Facebook and Instagram to see when their latest menu launches.
Original Article published by Michelle Taylor on Riotact.