For a while now, one creative family has been quietly reviving a once-struggling corner of Gungahlin.
"This corner has gone through a lot of tenants and restaurants. Five tenants in two years. But we had a concept. We felt we could breathe new life into it," says patriarch Joe Sulit, who runs Sunday in Canberra café with his family.
Joe and wife Vivian owned several flourishing businesses in Manila. They left that security behind for permanent residency in Australia, arriving with just six suitcases.
It wasn't a fairytale beginning.
Putting down new roots and finding steady work was hard. Joe's daughter and head chef, Anj, says that after several tough kitchen gigs, she was burnt-out.
"I was at a point in my life where I thought I might need to take a break from cooking because it was just so toxic."
"But then," Joe interrupts. "I had a dream about a coffee shop."
He points out the couch at the back of the café. "I saw that sofa in my dream. The night after that, we saw the movie The Coffee Shop, about a café business with a purpose. This cemented that thought in our hearts. We had a little money left from what we had sold in Manila, so in 2017 we started the business. The first six months were challenging; we really struggled. Then, people started to come in."
People are still coming in. The café's door continually swings open as workers, couples and families come through to grab a seat or a coffee and brekky to go. All who enter are greeted warmly by the Sulits. Dappled in sunlight and refreshed by greenery, Sunday in Canberra is a cosy, inviting space with pieces of interest all the way through to the very back wall.
Each piece has meaning, and many have been lovingly crafted by Joe or grown by Vivian. The 'easy like Sunday mornin' on the wall is a replica of the eldest Sulit daughter's handwriting.
But what about the guy on the bike cycling overhead on the wall?
"Yes, there is a story behind it," says Joe. "He's been searching for love all his life. And there is a bench at the end with a coffee and some books. So, he's hoping he will meet the girl of his dreams someday.
"We created this space for people to enjoy and relax," says Anj. "We called our café Sunday in Canberra because Sunday is the most relaxed day in Canberra. We want to give a cozy Sunday vibe, every day. We specialize in brunch and breakfast. My heart is to recreate comfort dishes like eggs benny and smashed avo. Dishes not far away from what people like, but reinvented to be more exciting. People feel love with our attention to detail."
Anj serves up her interpretation of a Continental brekky alongside a skillet-fried croissant with an extra buttery crunch. Long strips of thin crispy bacon, a whole kransky and a generous serve of scrambled eggs and slices of Swiss cheese are freshened by sliced tomato, cucumber, orange slices and strawberries.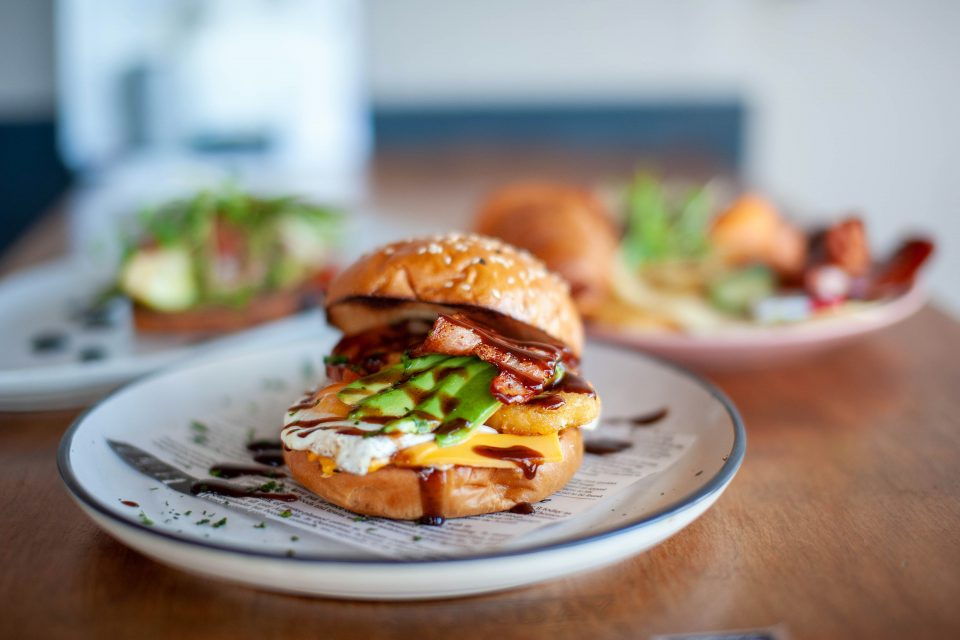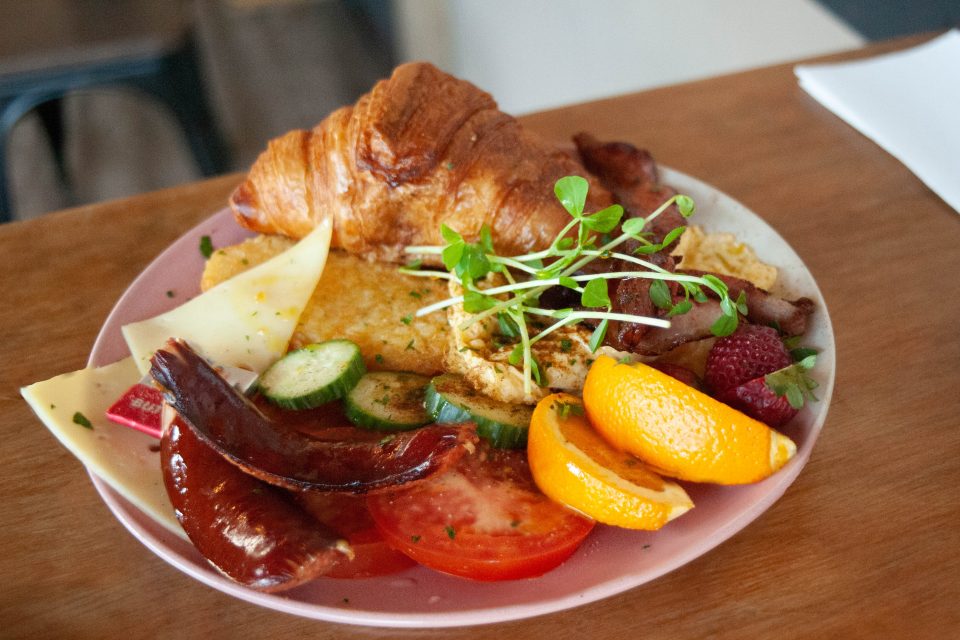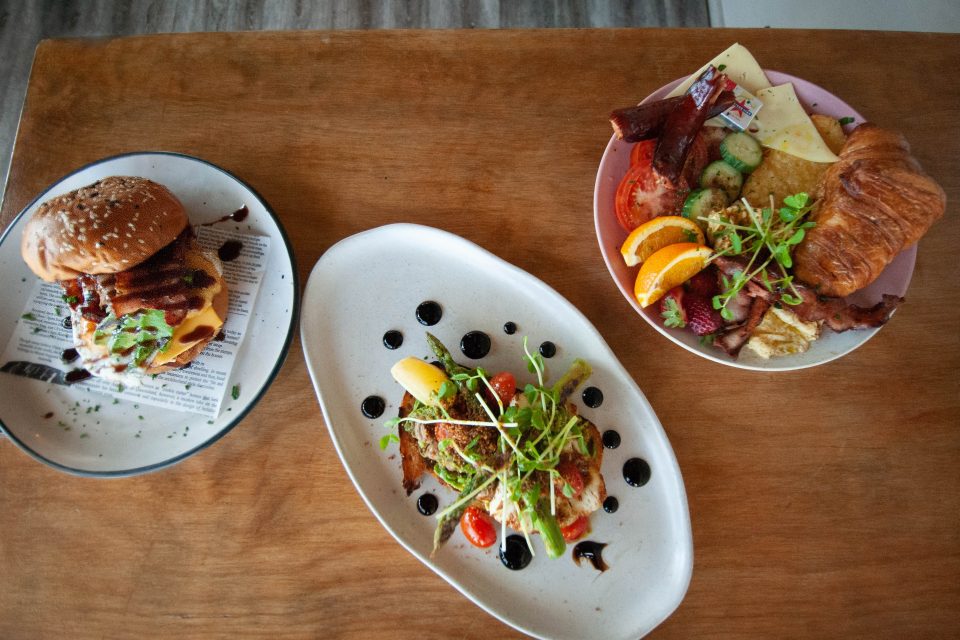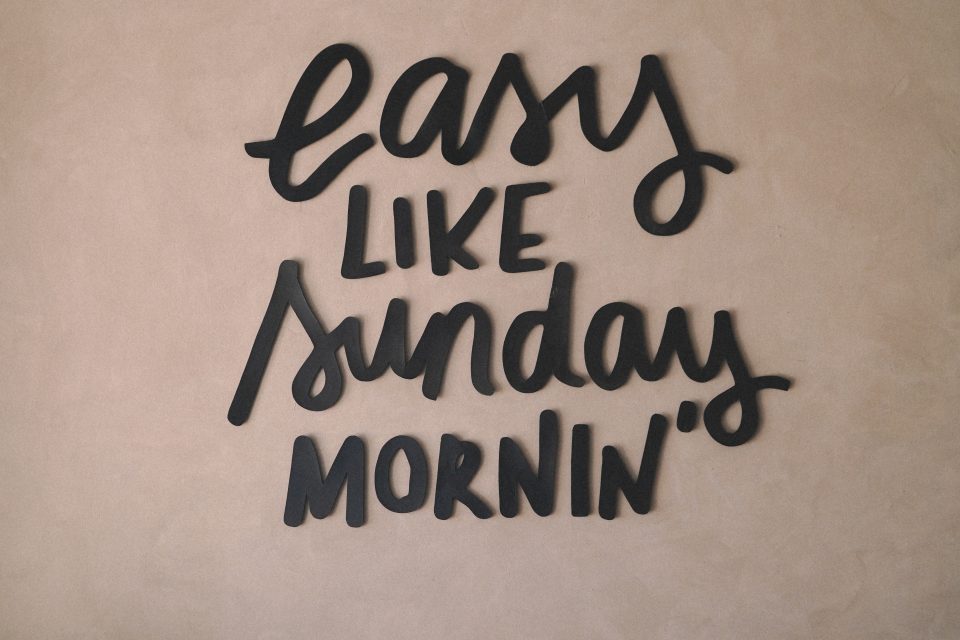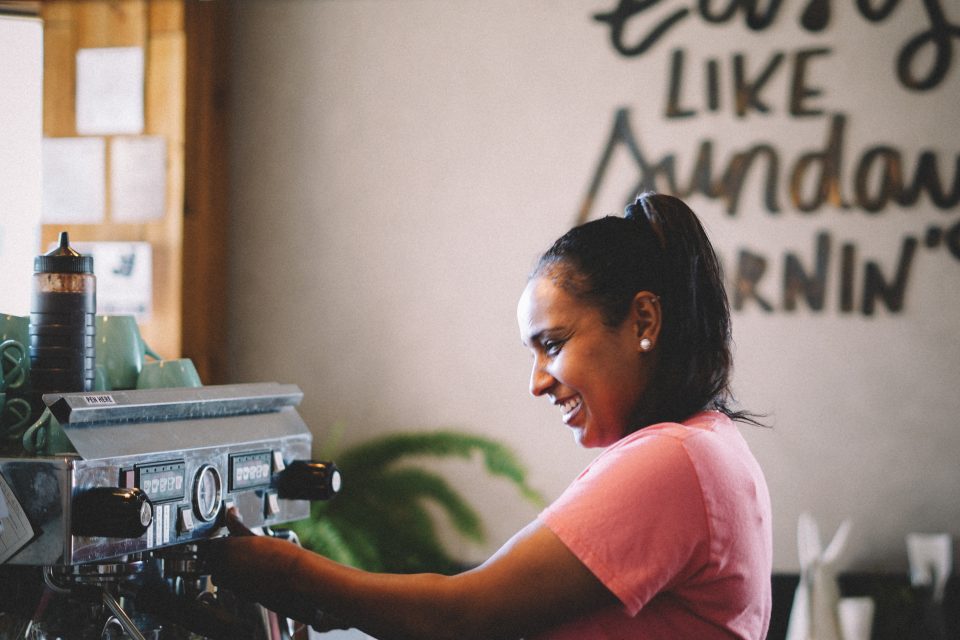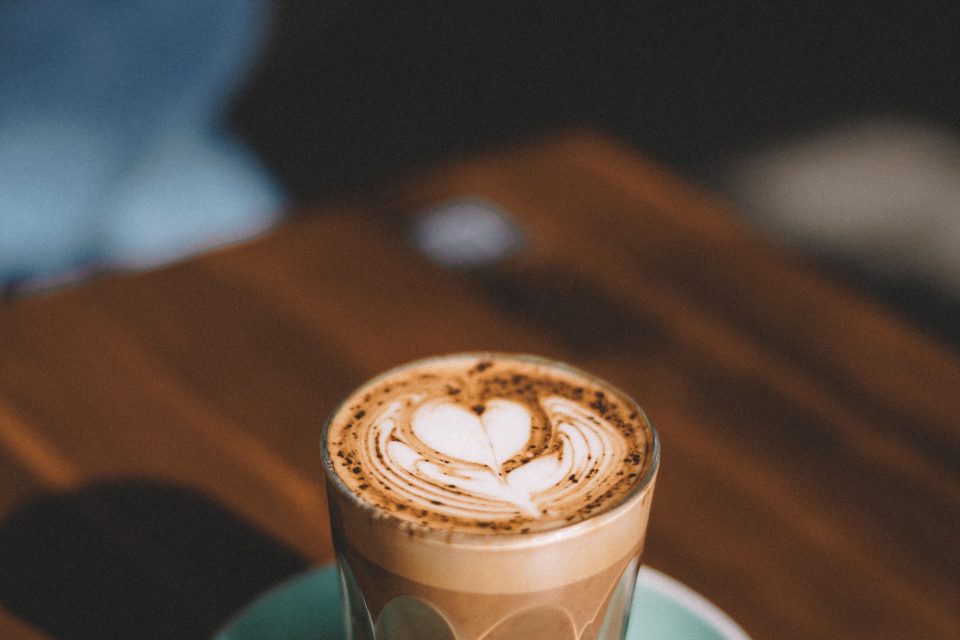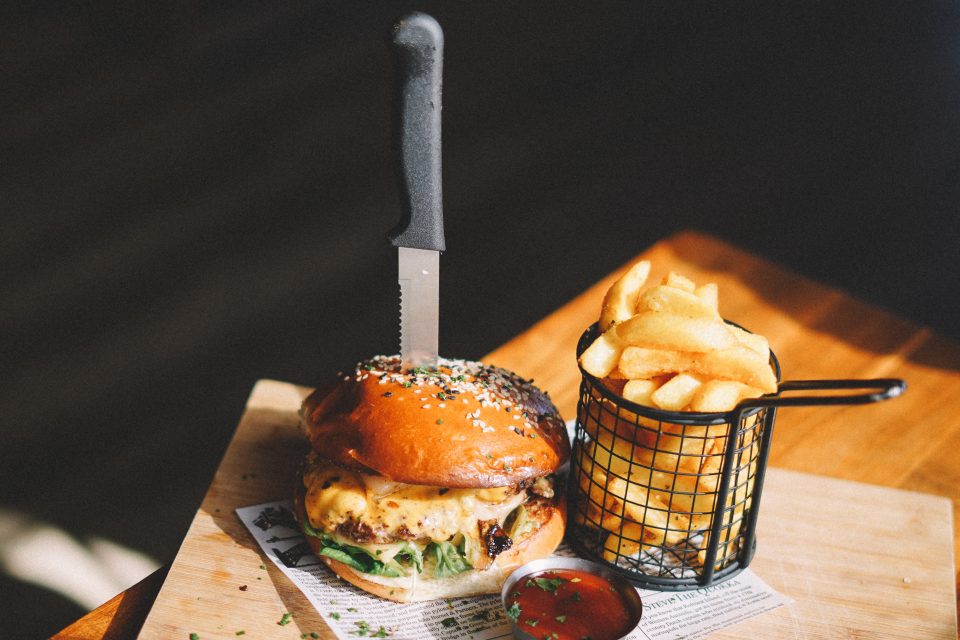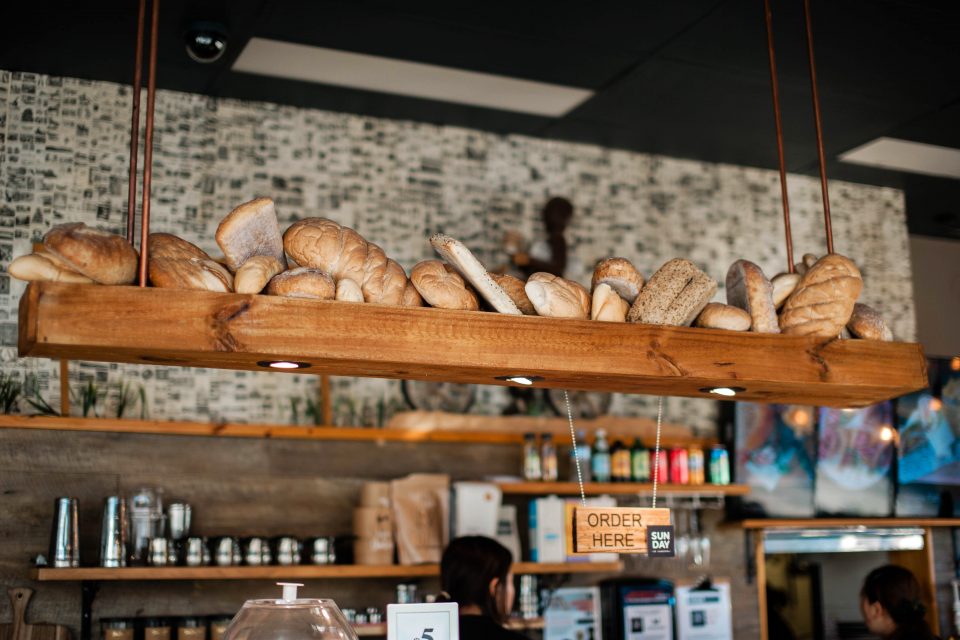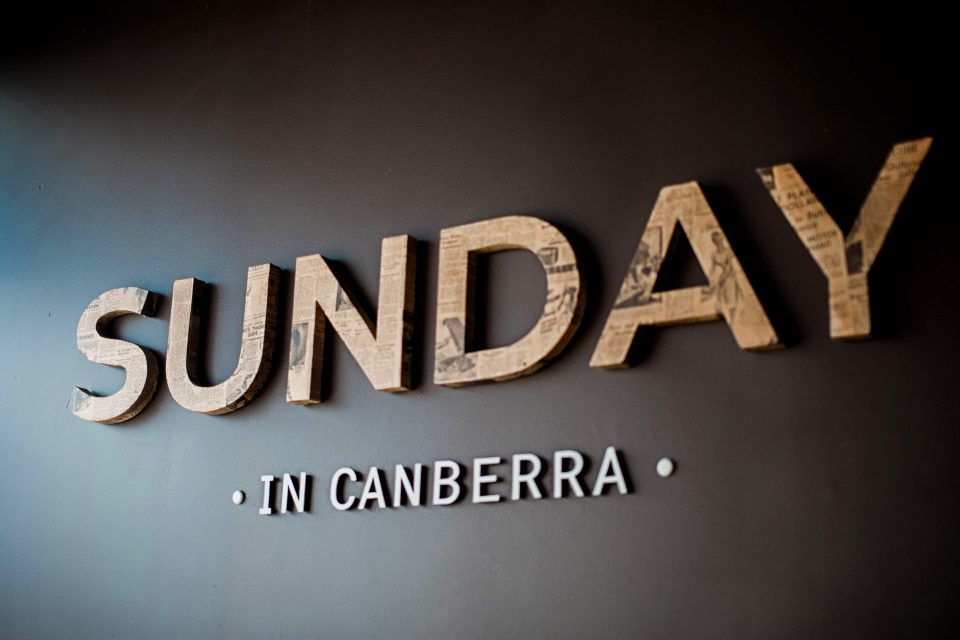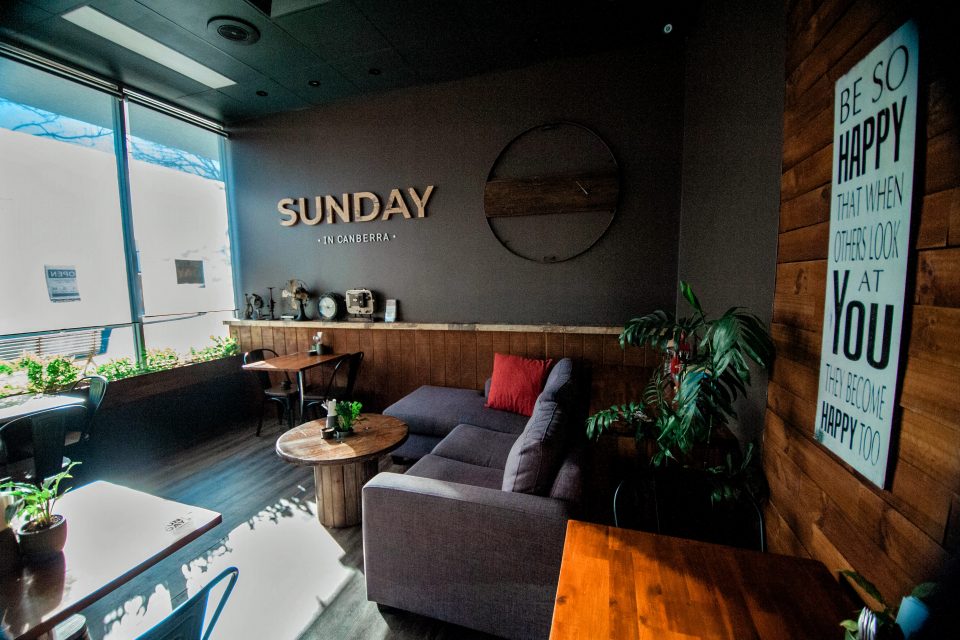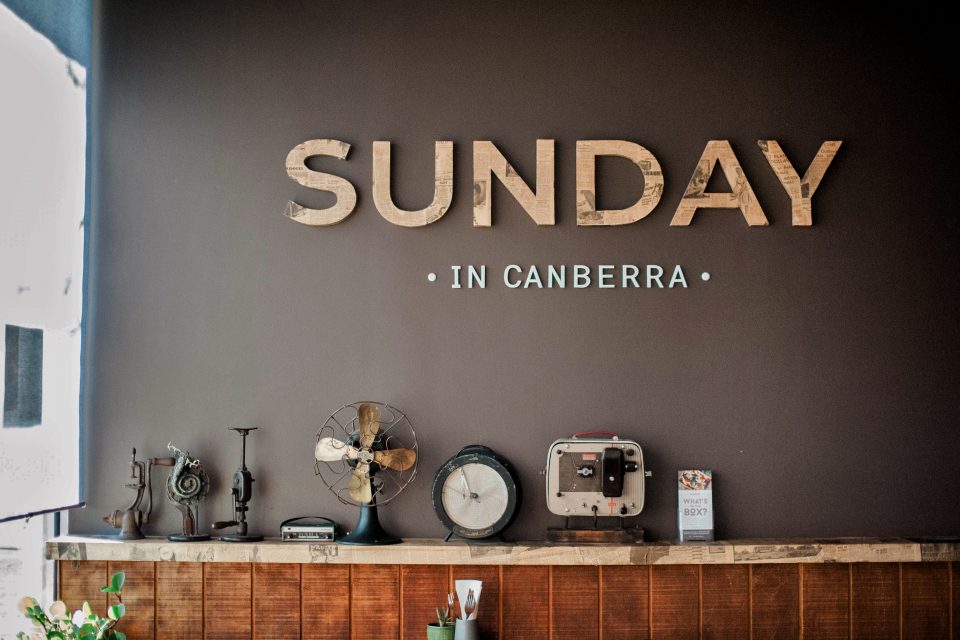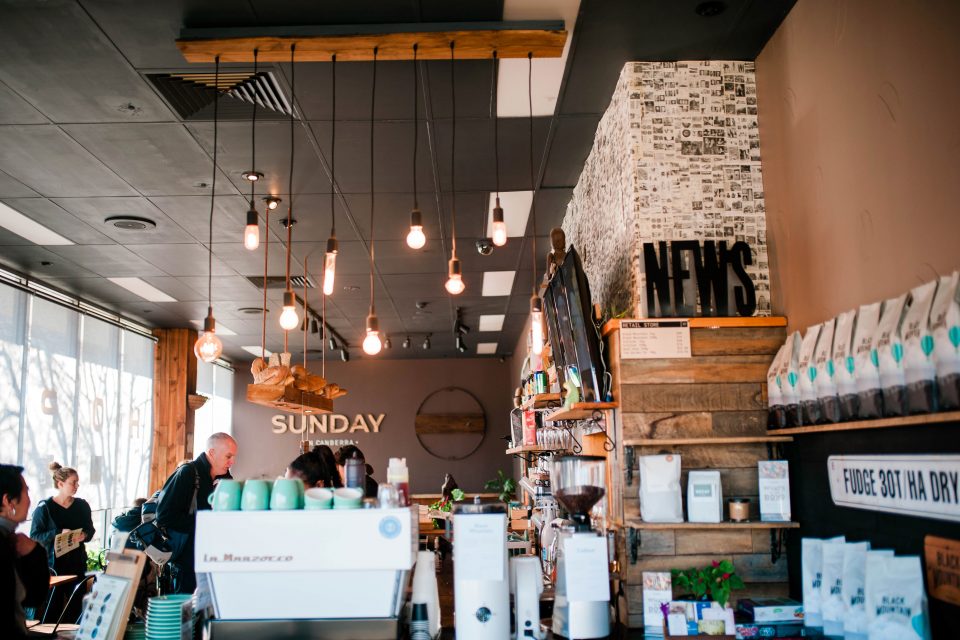 The recovery burger doubles as a post-workout meal. Imagine an egg and bacon burger stuffed with hash brown, avo and tomato, then topped with melted cheese and tangy bbq sauce. It is a big mouthful of yum!
The standout dish for me is the Forest Toast. Soft grilled slabs of salty haloumi, charred asparagus, pops of tomato confit with aromatic pesto and herbed mushrooms rest on a thick chunk of toasted sourdough alongside plops of balsamic reduction. The golden crunch of toasted pangratatto sprinkled over top takes this fabulous dish to another level for me. Every bite is scrumptious.
The team at Sunday in Canberra also make good coffee.
Whether it's a Sunday or any day, settle into a comfy corner with a brew, and while your brekky is being made, soak in the atmosphere and dream big … just like that guy on his bicycle.
Sunday in Canberra is located at 54 Ernest Cavanagh St in Gungahlin. It is open Monday to Sunday from 8:00 am to 1:30 pm
Check out their Facebook and Instagram to whet your appetite!
Original Article published by Michelle Taylor on The RiotACT.