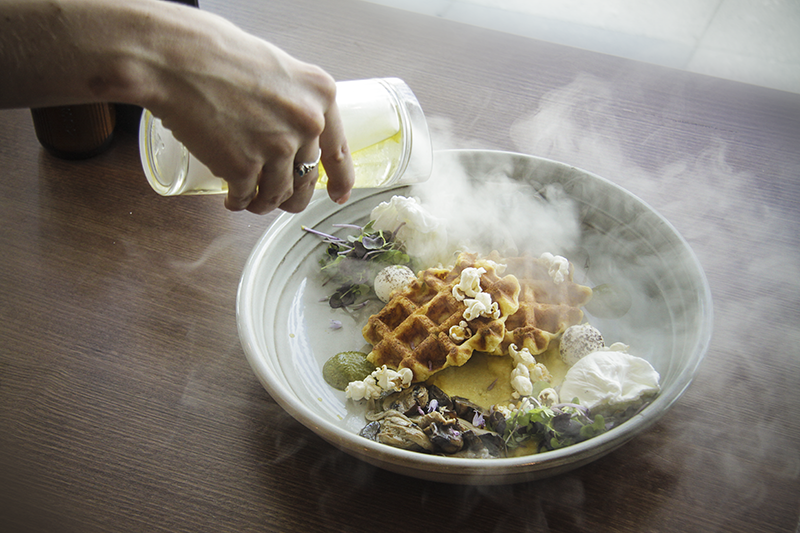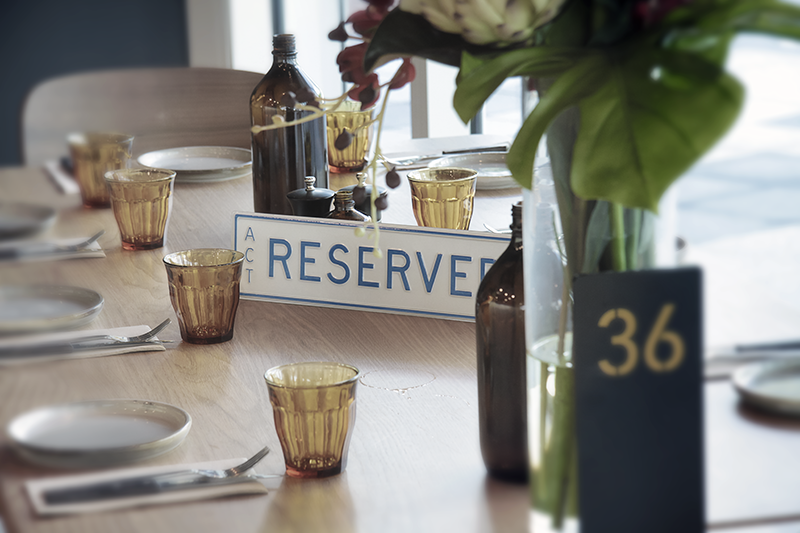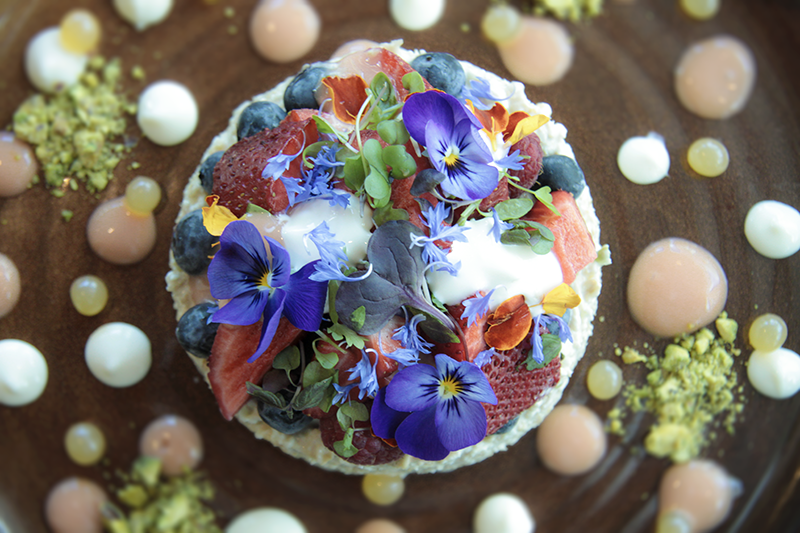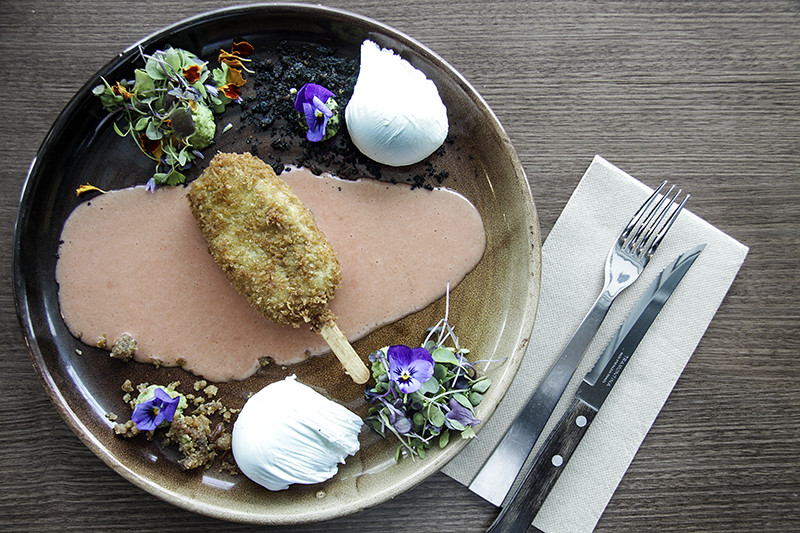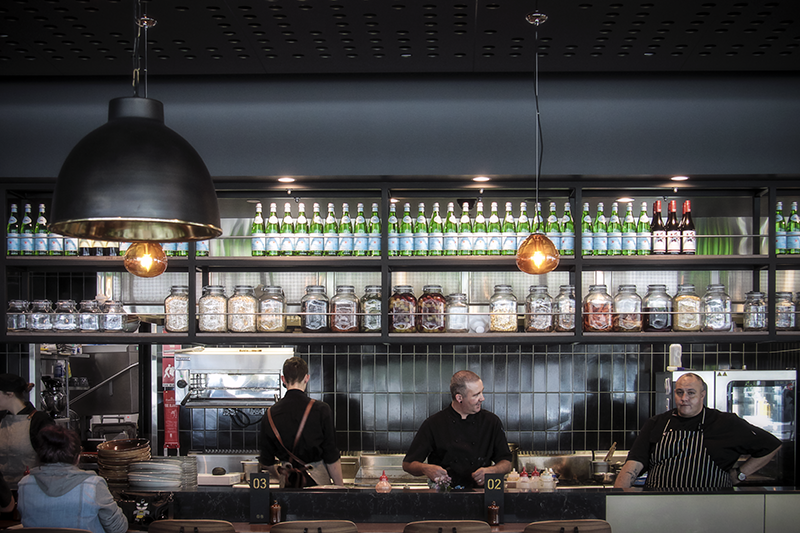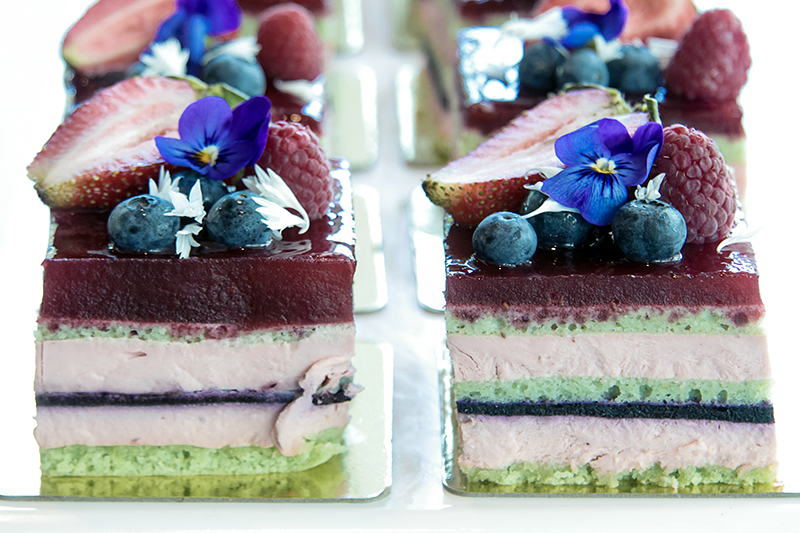 The name Ricardo's is a very familiar one around Canberra, so it's no surprise that interest was high amongst foodie types when the man behind that famous Jamison café opened Space Kitchen, his new venture in Woden a month or so ago.
Earlier this week, patissier extraordinaire Rick De Marco invited a small group of us to a special breakfast; but before we talk about Space Kitchen, let's talk about Rick, because this baby-faced restaurateur is nothing short of inspiring.
He opened Ricardo's when he was just 18 years old and this neighbourhood favourite just celebrated its 10th birthday. Venturing into hospitality at such a young age is no easy feat in itself, but to keep it going for ten straight years and to grow from strength to strength requires grit and requires fortitude.
We all know how fickle Canberrans tend to be when it comes to their dining choices, how easily we get distracted by shiny new things; so it's testament to Rick's hard work and dedication that Ricardo's is still going strong ten years later.
Rick says Ricardo's was his university; the place where he applied himself seven days a week, didn't shy away from hard work, and where his work ethic blossomed. I think it's fair to say he has graduated with honours.
So… Why Space Kitchen? Several reasons really: Firstly, this whiz kid has grown up and feels that the time is right to try a more sophisticated version of what he has been doing. Secondly, as a resident of the Woden area, he felt there was a gap in the market when it came to dining venues for deep southsiders. And thirdly, he doesn't want to be known as a one hit wonder and wants to show Canberra what else he's capable of.
If you are familiar with the menu at Ricardo's at Jamison, be prepared for a shake-up. Whilst the Jamison café gained its fame for the dessert cabinet full of tantalising sweet goodies, Space Kitchen leans more toward the savoury.
The focus here is on all-day breakfasts, a lunch menu serving everyday staples–think burgers, fish and chips, sliders–and some healthy options like salads and sandwiches. Space Kitchen fully licensed, its drink menu is interesting and creative and there is a section dedicated to some serious R18+ milkshakes.
It's also a place where Rick is getting experimental with his breakfast menu, so expect theatrics that utilise dry ice and nitrogen on polenta waffles served with vaporised truffle oil, and a Space Benedict that is not your average eggs benny–with pulled pork croquette, poached eggs, beetroot hollandaise, pork crackling, brioche crumble and pea puree.
Presentation and styling with some of the items on the breakfast menu will no doubt keep Instagram addicts positively chuffed; and if you are hankering for sweet treats, then do not fear, there is a big dessert cabinet full of trademark Ricardo goodies, including those injectable cronuts. You know the ones…
As for the name, the 'space' in Space Kitchen doesn't refer to outer space (as I initially thought) but rather the location: Sky Carpark, with lots of car 'spaces'. Get it?
The car park theme is carried throughout. There's a 'full service' and 'minor service' on the breakfast menu; tool trolleys are utilised as food trolleys; pedestrian crossings and no parking zones are marked in yellow on the floor. It's a little bit playful and a whole lot modern.
Space Kitchen is sleek and striking. It has a vastly more refined and urbane feel compared to Ricardo's at Jamison; and rightly so, considering the step up in the culinary offer.
Space Kitchen is located at Ground level of Sky Carpark
Corner of Furzer Street and Worgan Street, Woden
Check out their Facebook
Rachi is a Canberra based blogger
To see more of her work, go to her blog, Le Bon Vivant