North Canberra, Filipino deliciousness is at your fingertips! At Gold Creek, no less!
Federation Square in Gold Creek, Nicholls, boasts several Canberra attractions: the reptile zoo, Cockington Gardens, a dinosaur museum, a lolly shop, a stunning Christmas shop, to name a few. And now there is Northside Garden Cafe, the new hidden gem of Federation Square in Northside, representing the Philippines in a modern but authentic way.
This is the first business venture for longtime friends Lovelyn, Michaella and Clarisse, springboarding off years of hospitality experience between them. Michaella left behind a sure thing, cheffing at Potager Kitchen Garden restaurant near Byron Bay, to share in this foodie dream with Lovelyn.
"The three of us share the same passion for food and hospitality," Lovelyn says.
"We love giving people the kind of experience we hope for whenever we go out."
The cafe's menu is populated with the dishes that resonate most with Lovelyn and Michaella, aromatic dishes that speak of home and comfort.
We are excited to taste it!
Our veggie spring rolls arrive hot and golden, the crisp pastry layers filled with vermicelli noodles and vegetables and accompanied by a house-made spiced-vinegar dipping sauce. Yum!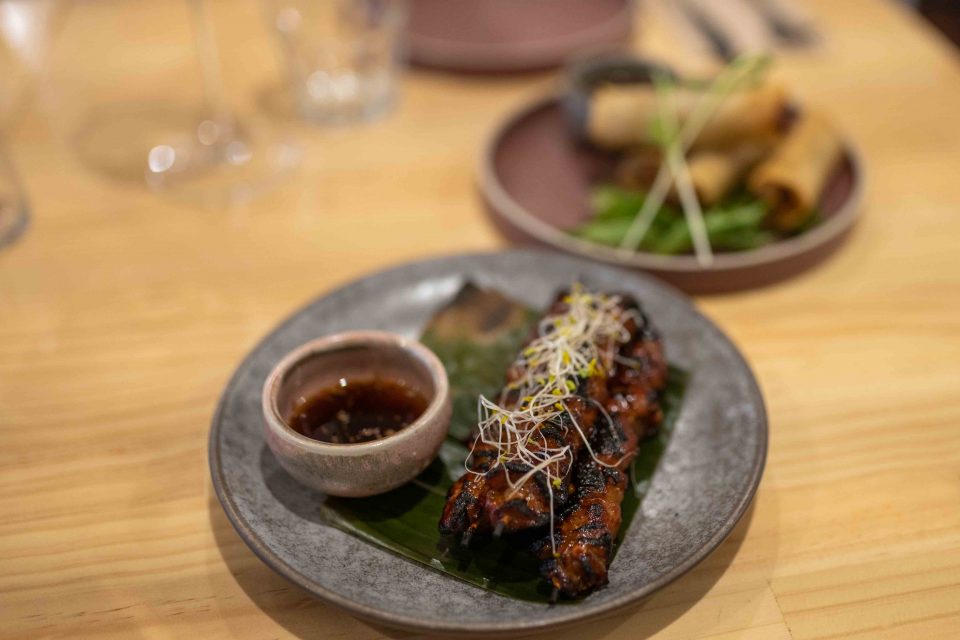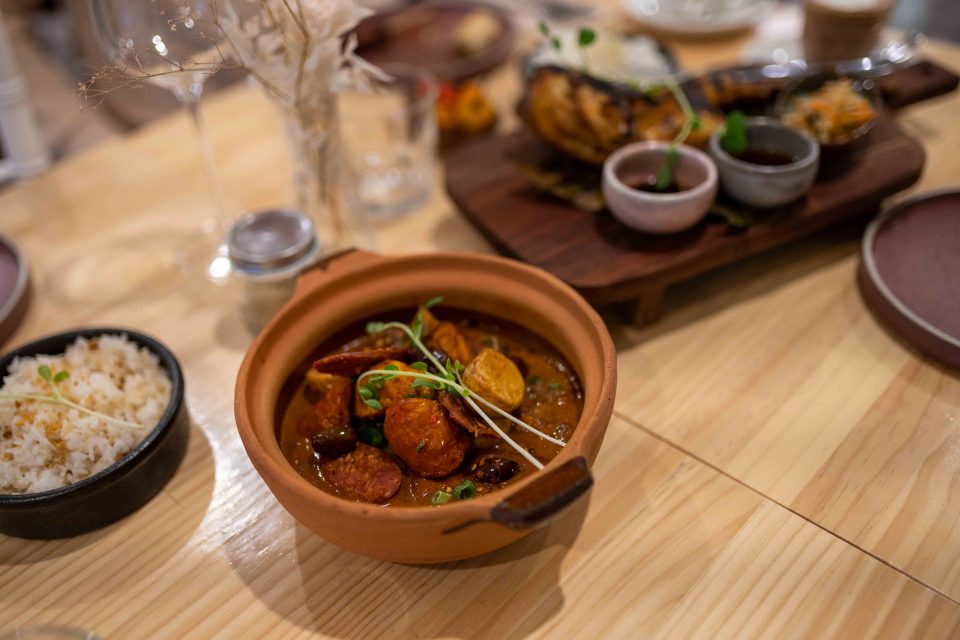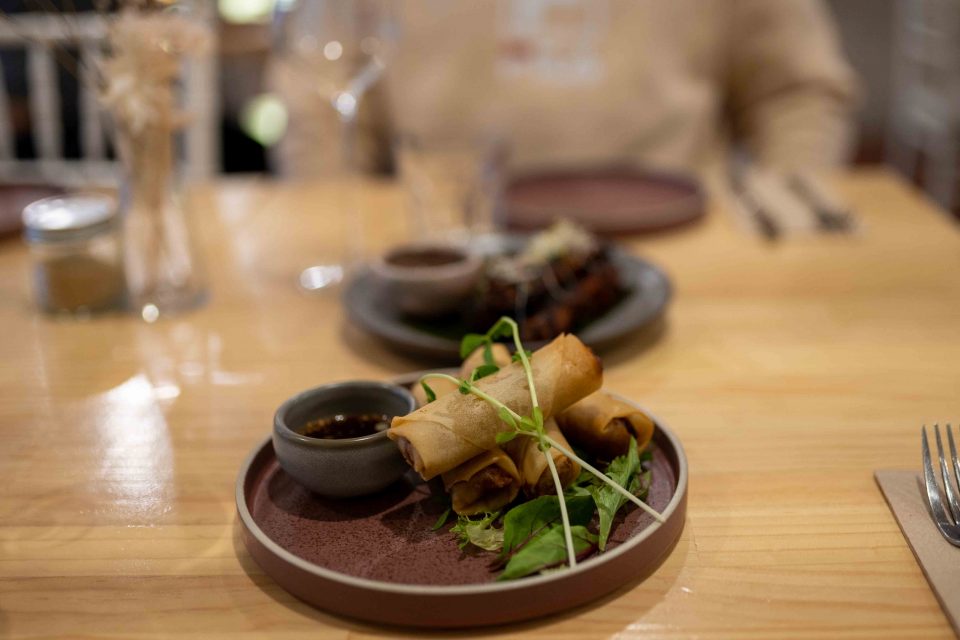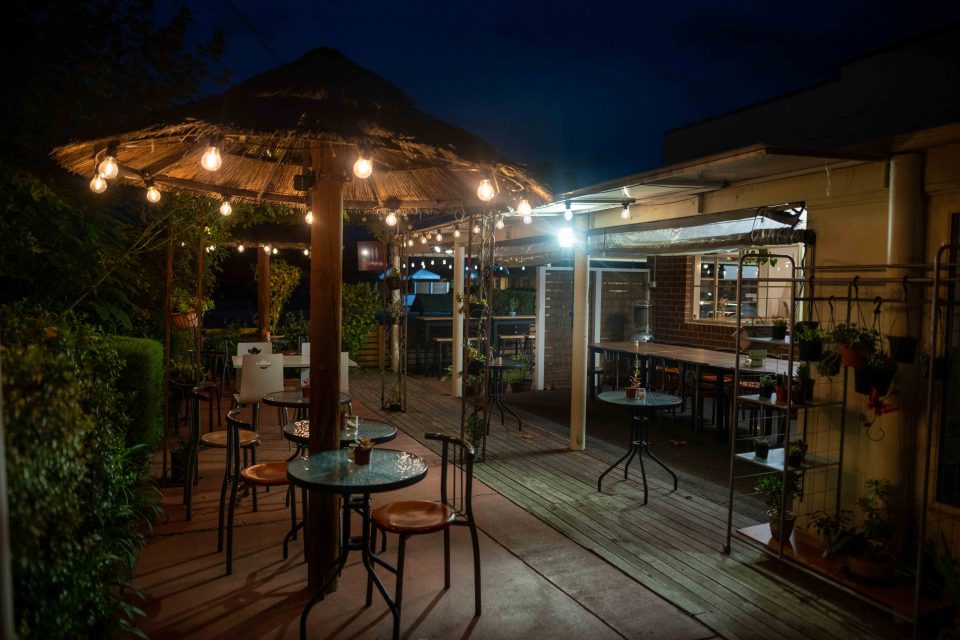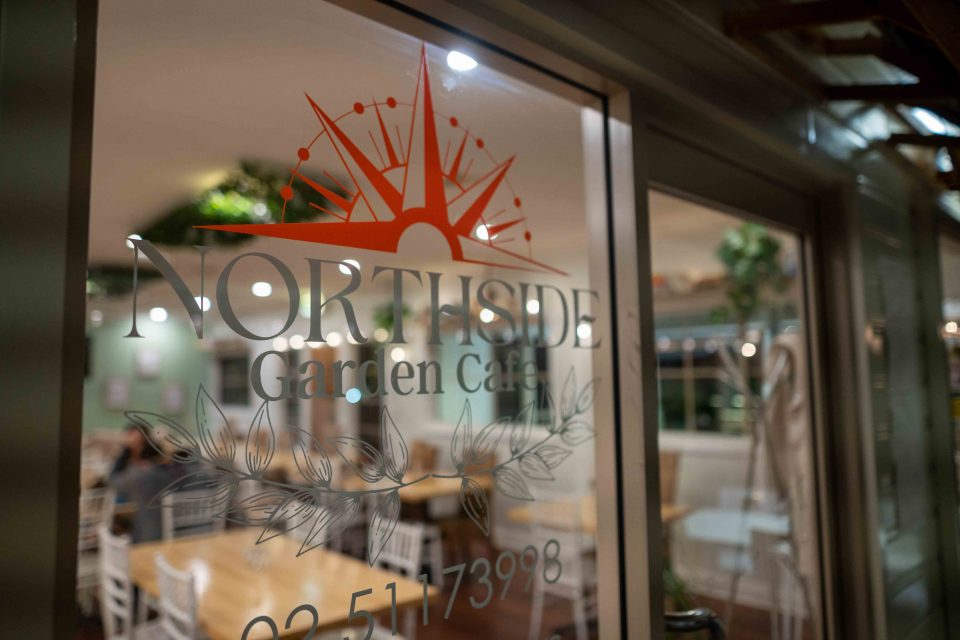 Of course, we have pork BBQ skewers – the cornerstone of any Filipino food experience.
Marinated in a sweet yet tangy sauce then grilled over charcoal, I cannot adequately convey the heady mix of sticky marinade, smoked char and tender meat on my tastebuds.
The love and culinary processes that have gone into making the chicken inasal, the tender, toothsome dish, is pretty epic. This dish is the real deal: a half chicken, marinated and sous vide, then finished off on – you guessed it – the charcoal grill. Juicy and fragrant, all its umami flavours are given a zing from the accompanying vinegar/soy and kalamansi dipping sauces and sweet pickled vegetables.
We feast on slow-cooked goat, tender in a rendang-like sauce alongside roasted potato and carrot chunks. The Spanish influence on Filipino cuisine is evidenced in this dish's slices of chorizo and black olives.
I declare Clarisse's halo-halo my favourite shaved ice dessert in Australia. If you love a playful dish that pushes the boundaries of what constitutes a dessert, this is a must-taste! Trifle-like layers of red beans, sweet corn, brown sugar-infused banana and sweet potato pieces, and bright green jubes of coconut jelly jostle for room in the dessert glass packed with shaved ice, sweetened condensed milk and earthy dollops of ube ice cream. Every mouthful is a different, delicious adventure. It is so very good!
We finish with the espresso ice cream. And we saved the best for last. That creamy espresso-infused ice cream is EVERYTHING. The essentials for a perfect ice cream (salty and crunchy) are also there in the toasted candied walnut, a walnut granita, and house-made salted caramel sauce. Perfection, truly.
Do we come back the next day for breakfast? You betcha! The café has an all-day breakfast menu, plus their traditional Filipino breakfast, which makes way for the Filipino main dishes at 11:30.
Lovelyn is obsessed with creating amazing coffee using ONA blends.
I opt for the maple house blend – my coffee tastebuds are only just returning. I appreciate the biscuity, almost nutty back notes to this full-bodied coffee blend. It is a mellow coffee, smooth and rich with no bitterness. We have a reserve pour-over coffee as well. I enjoy the experience, the taste and how wonderfully Lovelyn describes everything.
We choose two Filipino breakfast options, the milkfish and the marinated pork. Both arrive with generous serves of garlic rice, salad and spiced vinegar.
The milkfish is a fun dish because you can eat it, bones and all. It is deliciously crisp and so moreish from head to tail!
We also enjoy the sweet garlicky pork strips on our Tocilog dish.
Visit Northside Garden Café for your own delightful Filipino breakfast, lunch or dinner. Winter is nipping at our heels, but take a moment to wander out and appreciate their outdoor area's tropical look and feel.
Northside Garden Cafe is located at Shop 8/39 O'Hanlon Pl in Nicholls. It's open from Wednesday from 8 am until 4 pm, Thursday to Sunday from 8 am to 3 pm, and then for dinner from 5 pm to 8 pm. Follow Northside Garden Cafe on Facebook and Instagram to see all their latest news and dishes.
Original Article published by Michelle Taylor on Riotact.