It's Week 3 of our Northquarter Instagram competition and once more we would like to showcase our finalists. Next week we announce our first winner and it may well be one of these cool pics that win the $200 Canberra Centre Gift Card for one of our Instagrammers!
The competition runs for 12 weeks and a winner will be announced every four weeks so there are plenty of chances to win; or just increase your insta-followers, get insta-famous and have a great meal at one of the great restaurants in and around Canberra Centre!
thejugernauts.cbr give us a closer look at the delicious lamb buns from Soi Noodle Bar. hey will put a smile on our face as well…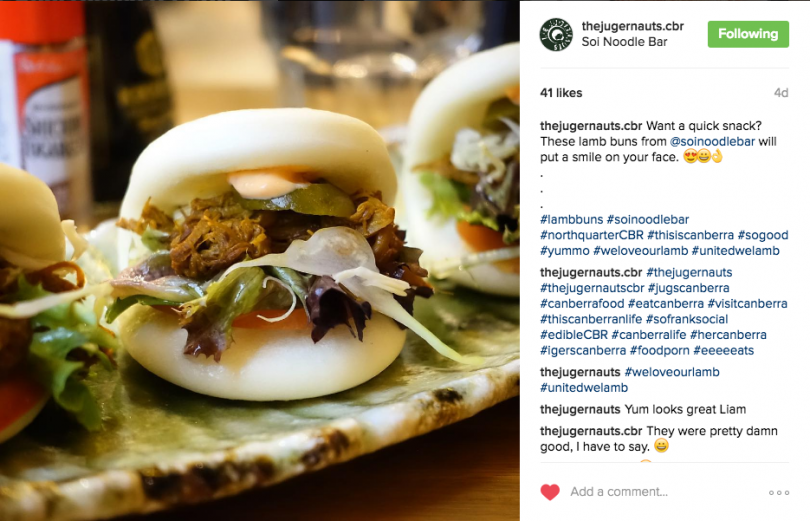 Canberrafeeds give us this leaning tower of gooey chocolaty cookie goodness from Wood & Coal that is putting the monster in the Cookie Monster Sandwich…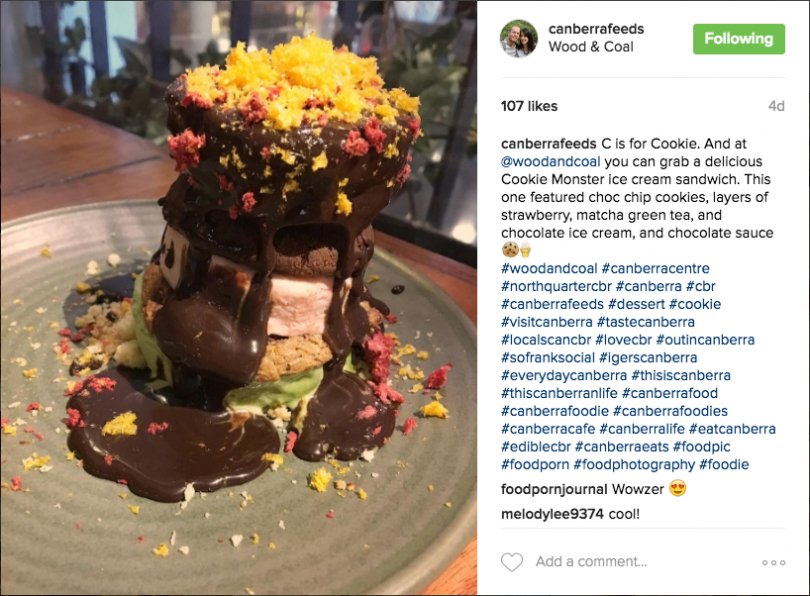 sophia_brady is one of our faves. She recently checked out Sammy's Kitchen and nailed this Char Kway Teow from one of Canberra's faves, Sammy's Kitchen…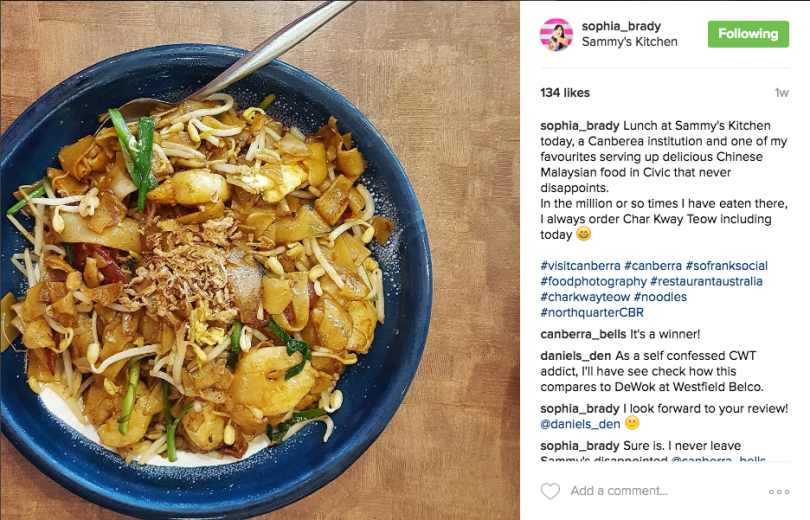 thishungrybunny is already a finalist with another one of her beautiful pics, and so is another version of this particular pic from Soi Noodle Bar, but we just couldn't resist entering her again…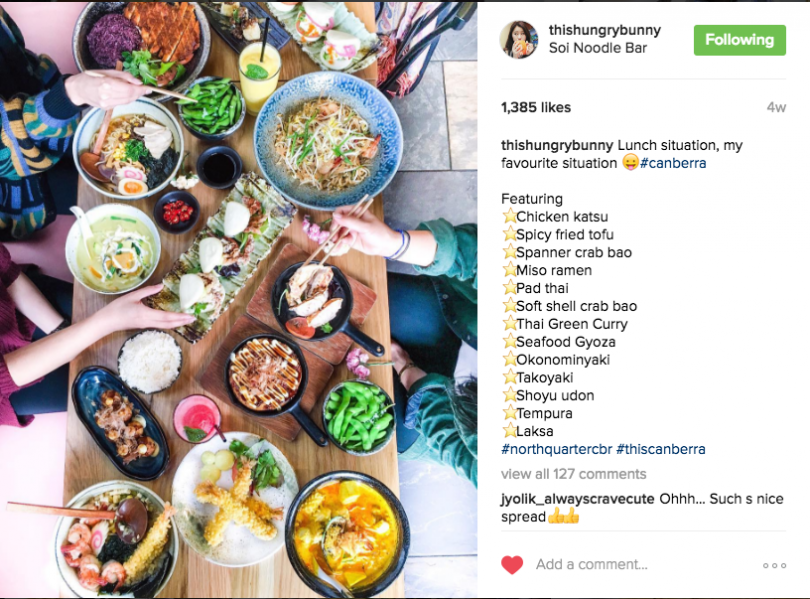 Once again, thank you for sharing Canberra Instagrammers! Our first winner will be announced on 16 September.
Remember, there is no limit to the number of times you can enter. Keep your entries coming through on#northquartercbr and #thisiscanberra with your shots from any of the participating restaurants.