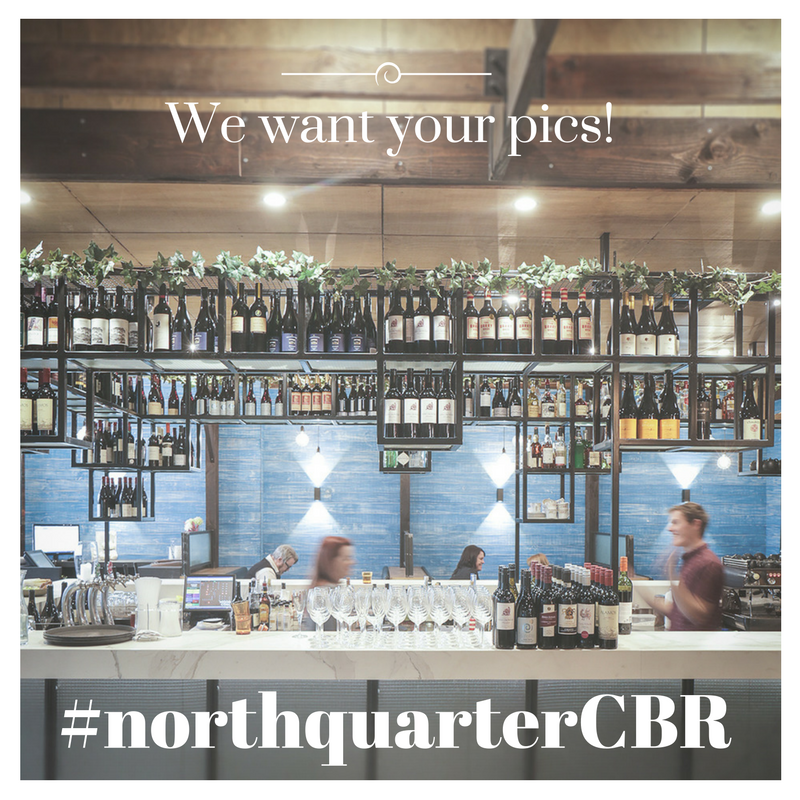 Here at This is Canberra, we love a great food pic. Actually, we pretty much love a great pic, whether it is food or people or everything in between. We do however, tend to gravitate towards Canberra's great hospitality scene for our inspiration. We also reckon Canberra has some pretty awesome Instagrammers who love to snap everything food related and know how to take a seriously cool pic.
Our friends at Canberra Centre agree with us. They also tell us they have a bunch of great restaurants and cafés that fit the bill in and around North Quarter, the vibrant foodie destination that occupies their ground floor between Bunda, Genge and Narellan Streets.
What's more, they are confident that Canberra's food lovers agree with them, so they are calling for all and sundry to join us in Instagramming the heck out of North Quarter with the hashtag #northquartercbr and showcase their favourite food fix.
If you want to get involved, get that smartphone out immediately and start snapping. Make sure you use the hashtags #northquartercbr and #thisiscanberra and you can win one of four $200 Canberra Centre Gift Cards.
Here's how it works…
Every week, the team at This is Canberra will collate the best pics and feature them on our website as our weekly finalists. Each month, we will determine which of our finalists has nailed it and they will win a $200 Canberra Centre Gift Card! The competition runs for 12 weeks, so you will have more than one chance to win; or at the very least, get a little instafamous. Be sure to add a quirky caption, because we will also give a gift card to the wittiest entrant.
Hit up one of these great North Quarter destinations to be eligible:
Wood & Coal
Sammy's Kitchen
Kinn Thai
Jamie's Kitchen
Coffee Lab
Cream
KoKo Black
Farmers Daughter
CBD Dumpling House
Grill'd
Guzman Y Gomez
PappaRich
Soi Noodle Bar
Nando's
The competition runs for 12 weeks – starting right now – so get snapping. We can't wait to see the best of Canberra's Instagrammers!
Prizes:
Winners will be chosen by editorial team at THIS IS CANBERRA
3 x $200 gift cards for best pic (announced at the end of each month. Winner will be announced online and notified through their social media profile)
1 x $200 gift card for wittiest caption (announced at end of final month. Winner will be announced online and notified through their social media profile)
Check out our Instagram
Check out the Canberra Centre Instagram