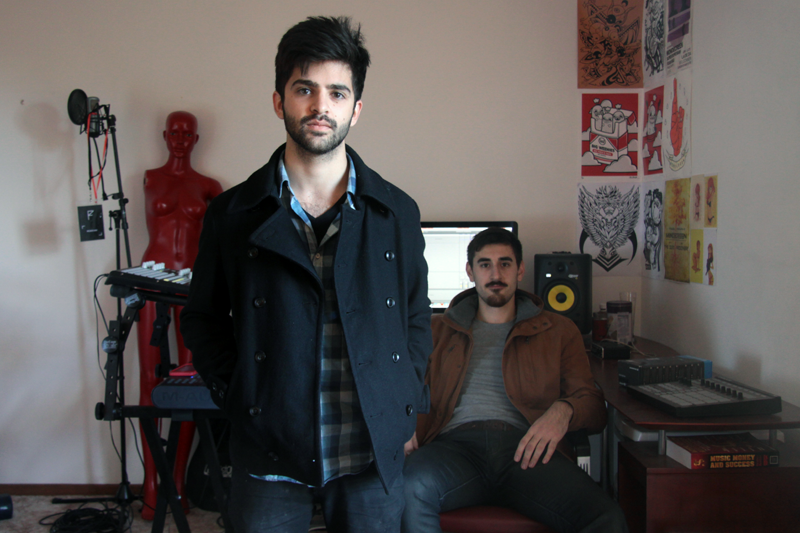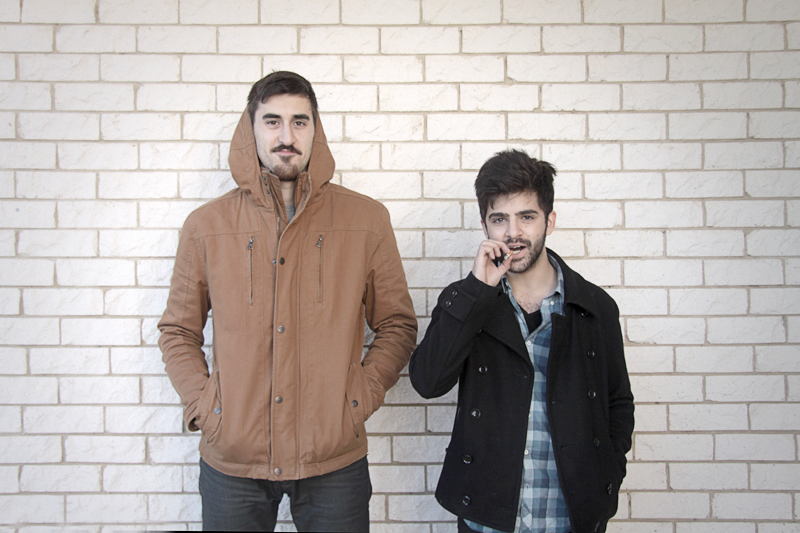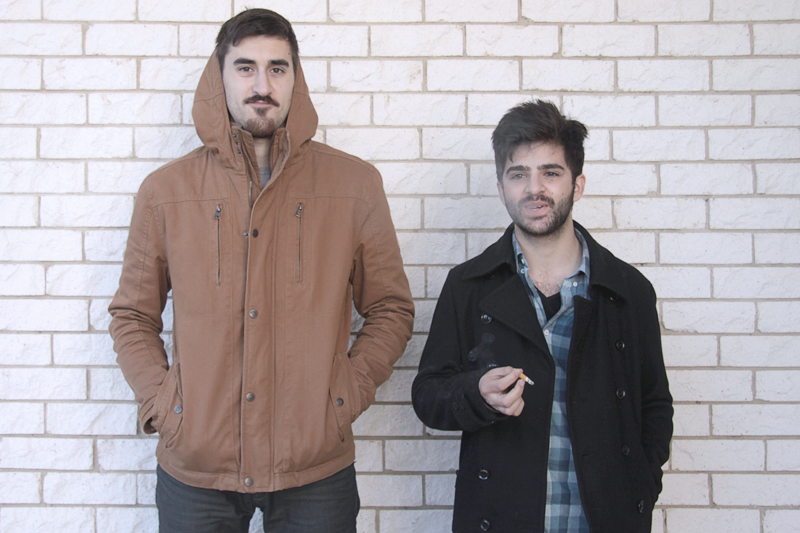 If you aren't listening to local music duo Mondecreen, then you should be. The name is an intentional misspelling of the word mondegreen–a misunderstanding as a result of a near homophony, as in mishearing song lyrics–itself an example of a mondegreen.
Roshan Fernandez and George Stavridis formed Mondecreen less than 18 months ago and in their short time together have released a bunch of singles, scored regular gigs at La De Da and Transit and recently played Fashfest. This coming Friday, they are one of the hidden secrets at the National Gallery's Dark Arts event.
Roshan and George met one boozy bar-hopping evening when they happened to find themselves in the same vehicle (a cab we presume) in a drive across town. George's impressive serenade, along with the boys' shared love of hip-hop, funk and electronica, sparked the start of a friendship that led to the birth of Mondecreen.
Both have long musical backgrounds–Roshan is classically trained in piano, George in woodwind–and now both are experimenting with a plethora of instruments. At this stage of their act, George is strictly vocals and Roshan keyboard and technical input.
Chilling out in their studio, a converted bedroom in a tired but sprawling O'Malley residence Roshan shares with four other young creative Canberrans, they describe their sound as "neo-soul electronica" citing influences such as D'Angelo, Erykah Badu, Ray Charles and a little bit of Korean pop for guilty pleasure.
"I tend to feed off George's creativity," says Roshan. "He sends me an idea or a sample vocal and that sets off my inspiration and gives me something to build off. We go back and forward with a piece–no rules, just doing things we like".
Last year, they released The Luckless EP. A curious mix of three tracks, it starts with the slow burn sweeping 'headphone music' of The Ache, moves to a gritty dubstep feel in Prey for Me and finishes with the swinging jazzy-funky Gimme What I Want, sounding like it may be the result of the boys raiding their parents' Prince records.
Their latest release Dark & Day, featuring guest vocals by local rapper Indighost, is a polished piece with hip-hop leanings that should fill a few dance floors around town. The boys are keen collaborators with other local talents, and are mad fans of local musos Jimmy Pike, Coda Conduct, Citizen Kay and Jedbrii among others.
George says it's important for local bands to be supportive of each other if Canberra's independent music culture is going to thrive. "In our short time together, we've seen more and more bands come on the scene and a definite increase in audience numbers. More venues would definitely help local bands grow and it would be even better if there were genre specific venues".
Listen to Dark & Day
Go to Mondecreen's website or facebook page