Celebrate a taste of Europe at the European Festival on Sunday, 7 May. For the second year running, this event is a collaboration between neighbouring cultural clubs the White Eagle Polish Club, the Australian Croatian Club and the Alliance Française Canberra.
The festival will be held across the three venues on the corner of McCaughey Street and David Street in Turner. There will be plenty of food and drink stalls showcasing the best of Croatian, Polish and French cuisines, and the festival will also feature other European cultures.
Andrew Bajkowski from the Polish Club said that the festival celebrates the European roots of this part of Canberra.
"This is where a lot of European migrants actually settled when they came up off the Snowy Hydro scheme. That's why you've got the Polish club, Croatian club and once upon a time there used to be a Lithuanian club up the road and a Hungarian club in Dickson," he explained.
"We've always been firmly ensconced in this area."
Australian Croatian Club president Dom Polegubic said that the clubs were really pleased with the turnout last year and are excited to host the event again.
"All three clubs work together, and we're right next door to each other … last year we had over 5500 attendees across all three clubs at the festival!" he said.
Festival attendees can expect a delicious mix of cuisines on the day, with stalls selling Croatian palačinke (thin crepe), Turkish gözleme, Italian cannoli, Polish pierogi and gołąbki, Spanish chorizo, Latvian pīrāgi (bacon buns) and much more.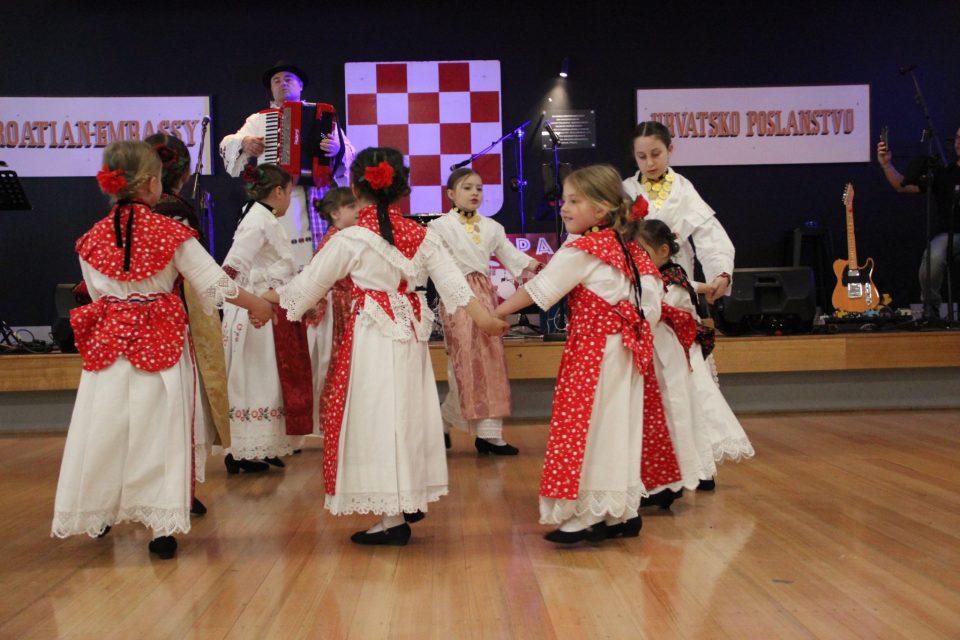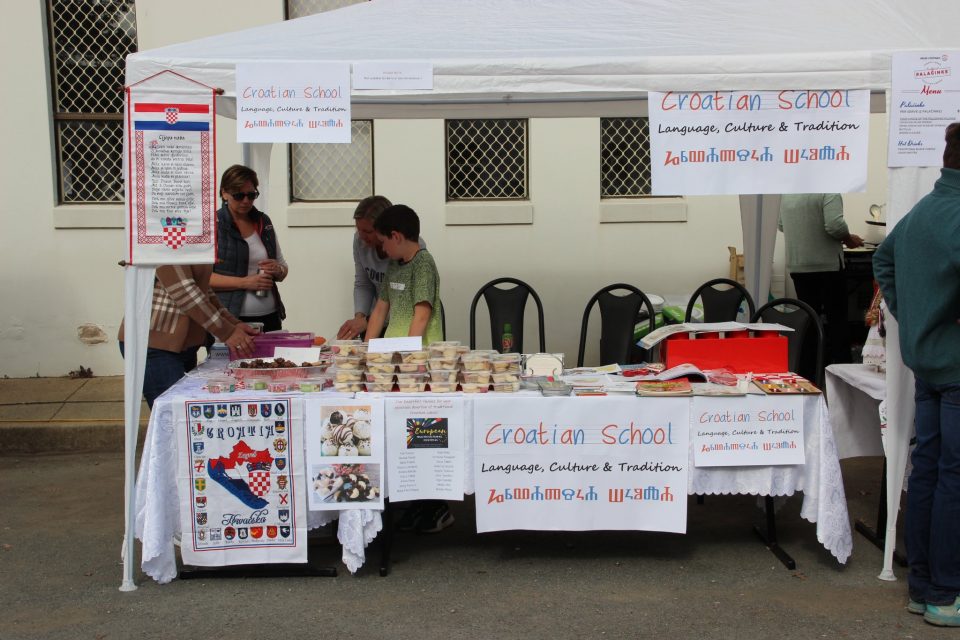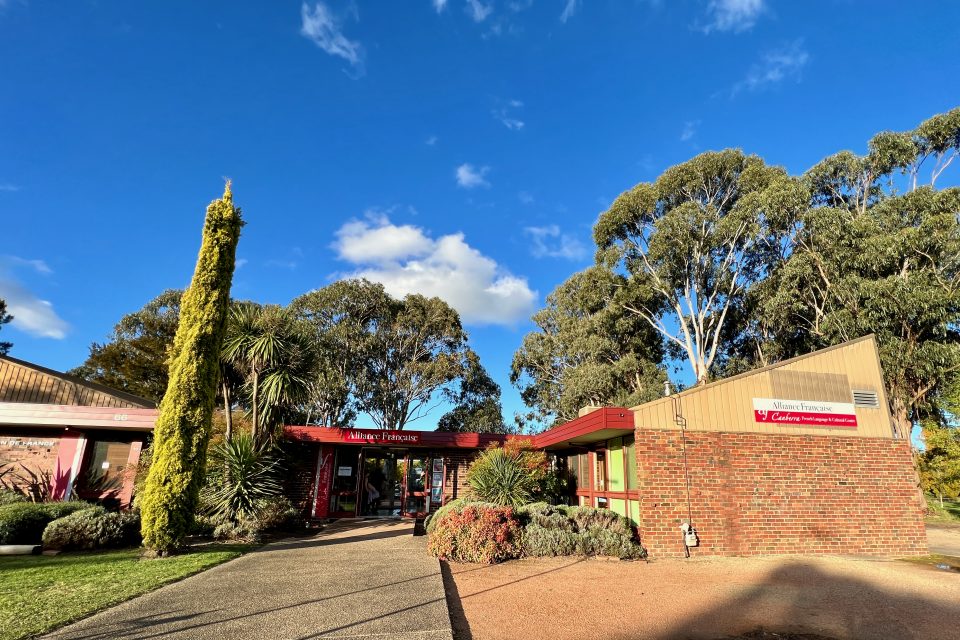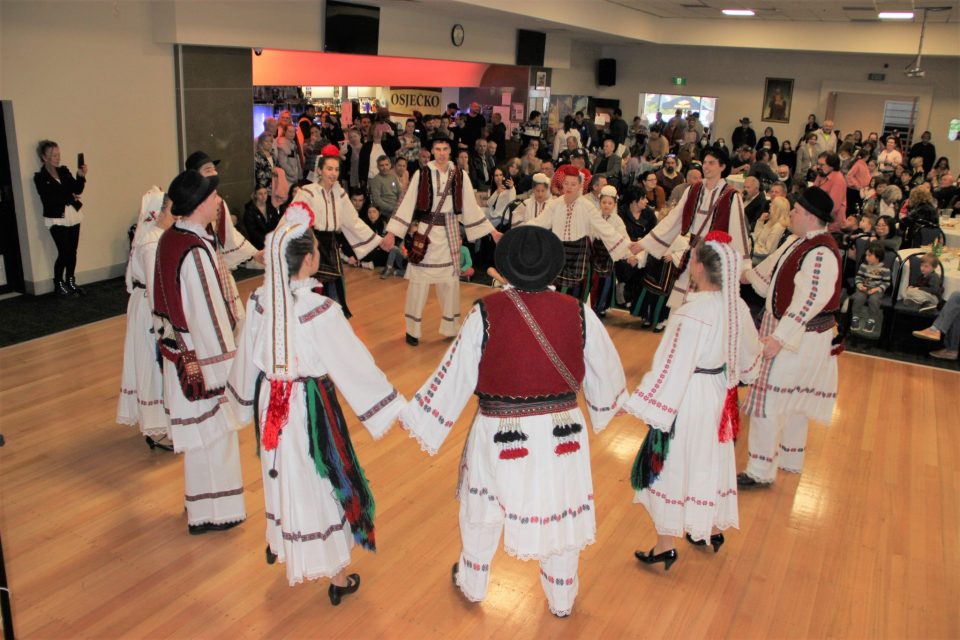 The Mirna bistro – which runs the kitchen at the Croatian Club – will be serving pulled pork rolls made from spit-roasted pork, while the O'Connor Knights Soccer Club will be grilling ćevapi sausages and ražnjići skewers. But don't worry: vegetarians will also be catered for.
There will be a range of different drinks – alcoholic and non-alcoholic – at each club, including Polish and Ukrainian beer, Croatian spirits and French wine.
Alliance Française intern Augustine Le Du said that they will be promoting their French language classes and showcasing culture with a French band and songs for children, as well as hosting a number of delicious food stalls serving macarons, crêpes and viennoiserie (pastries).
The festival will feature traditional music and dancing across the venues, with acts such as Wielkopolska doing traditional Polish folk dancing.
This year the event is raising funds for the Türkiye and Syria earthquake relief efforts with a raffle. Last year, the festival raised over $4000 for the Ukrainian community and Médecins Sans Frontières.
The organisers are hoping for a sunny Autumn day, but say there is plenty of indoor space inside the three venues in the event of poor weather.
The European Festival will be held at 66-68 McCaughey Street, Turner from 10 am to 3 pm on Sunday 7 May. Attendance is free.
For more details, visit the White Eagle Polish Club, Alliance Française and Australian Croatian Club websites.
Original Article published by Lucy Ridge on Riotact.