One of Canberra's favourite summer activities is back, and everyone is invited to celebrate 11 years of blockbusters surrounded by the great outdoors.
Sunset Cinema is bringing its mixture of new-release blockbusters, all-time classics and family favourites to the Australian National Botanic Gardens, kicking off from today (24 November) and running all the way through until 25 February.
Bring your family, friends and partners and get in the mood for the festive season with Christmas classics such as Love Actually, ELF, Home Alone 2, It's a Wonderful Life and The Nightmare Before Christmas – playing from 15 to 23 December. There will also be a three-night Lindsay Lohan-fest.
Sunset Cinema general manager Brad Garth said the cinema offered an experience that locals loved.
"We've really enjoyed bringing this fun event to the Botanic Gardens each summer," Brad said.
"Sunset Cinema is the highlight of our team's year and we can't wait for Canberra to visit and enjoy some movies under the stars.
"We're working with some exciting brands to bring new fun elements, including the premium 'Tim Tam Lounge' and a Manly Spirits pop-up bar throughout the season. Plus all the usual must-haves, popcorn (including a super-extra loaded popcorn option), drinks, beautiful sunsets and a huge film program."
Brad said last year's Sunset Cinema season saw more than 12,000 tickets sold, and he was confident that number would rise this year.
"Whilst we're no longer restricted, we definitely have taken a lot of lessons away from running through two summers where COVID was a present threat," he said.
"We have always erred on the side of caution and still continue to encourage appropriate behaviour where possible.
"We're also still not at 100 per cent of pre-COVID admission capacity, we decided this to make sure everyone that comes to Sunset Cinema feels as comfortable as possible. We've added those fun new extras like the Tim Tam Lounge to keep evolving the event."
The Tim Tam Lounge includes a VIP experience where people can book a ticket for premium seating, kick back on the luxe lounges and be served from there, while receiving bottomless popcorn and a Tim Tam treat.
There will also be freshly popped popcorn, candy, choc tops, cheese boxes, food from My Island Kitchen and burgers from Hungry Brown Cow available, as well as drinks from Oxford Landing, Manly Spirits, and BentSpoke Brewing Co.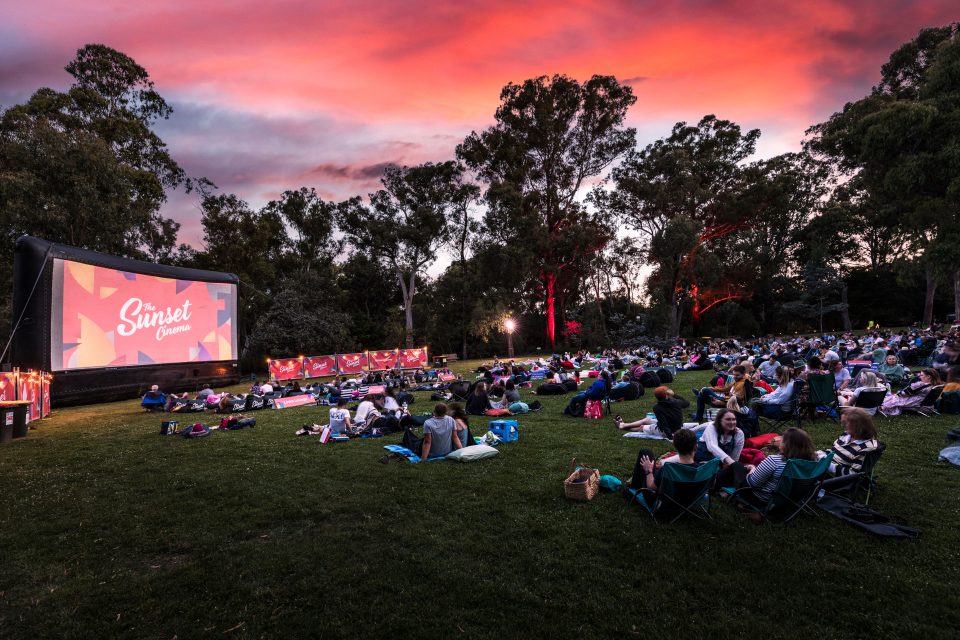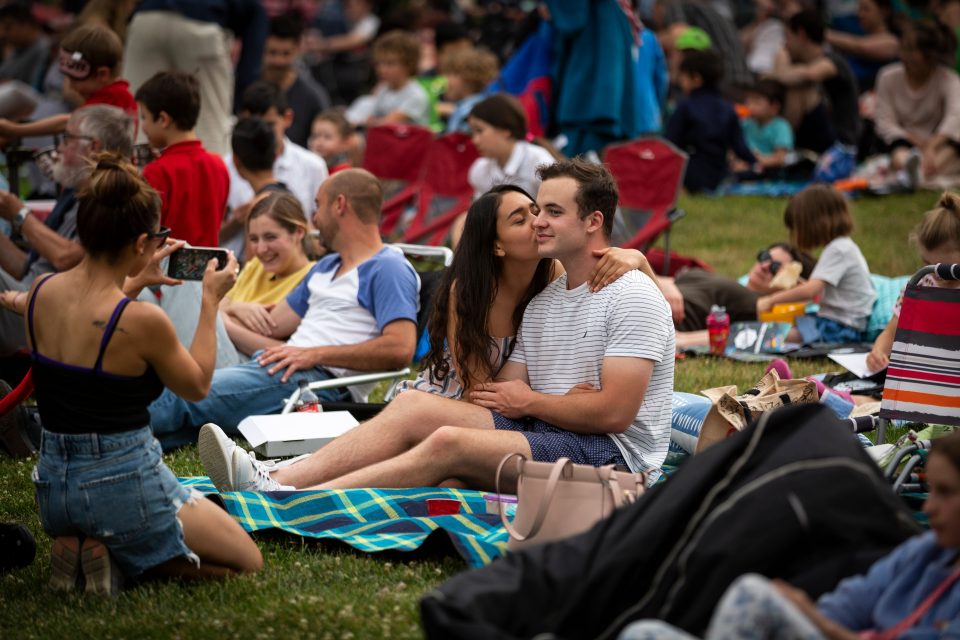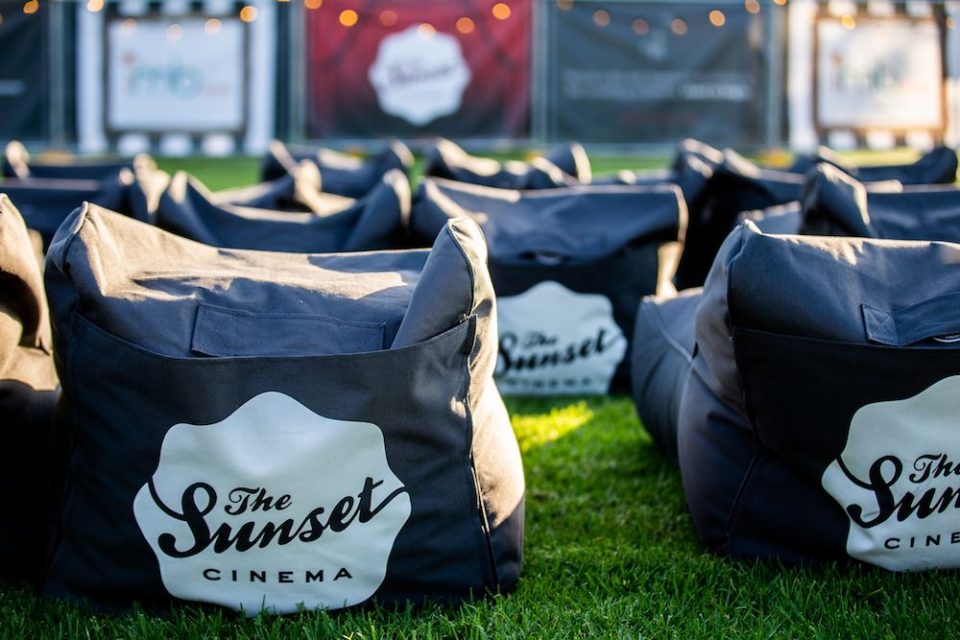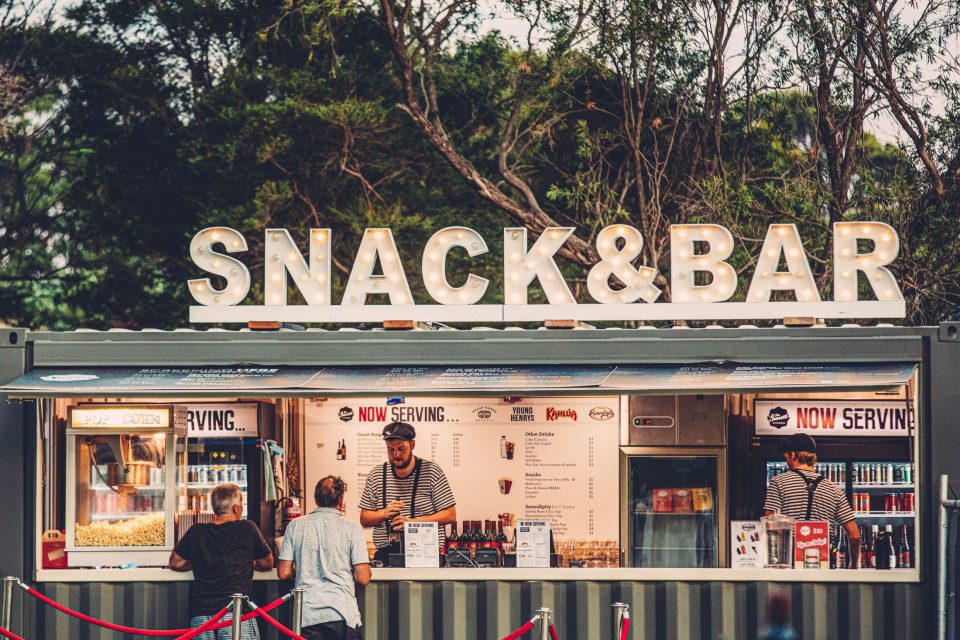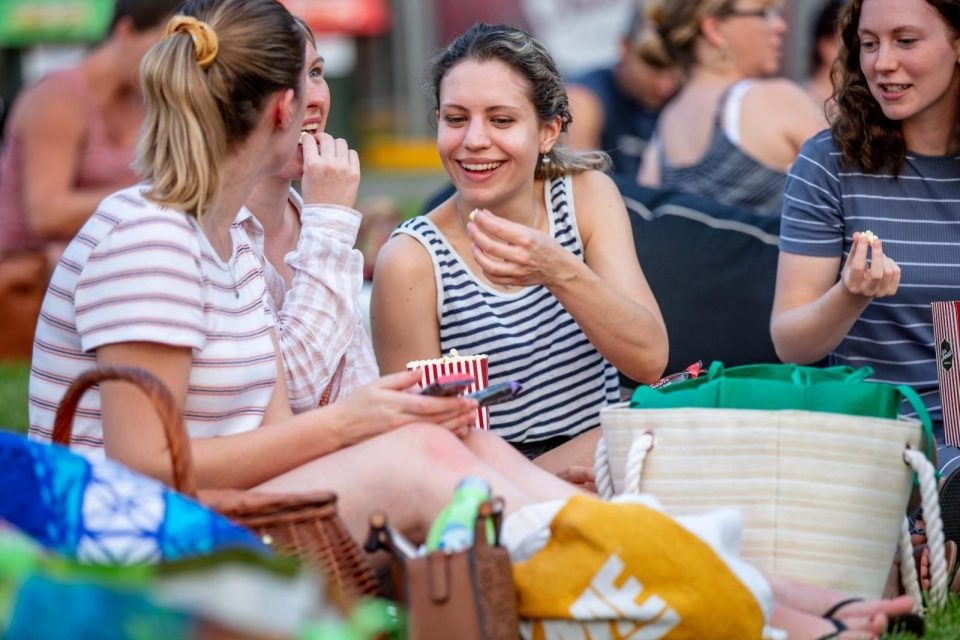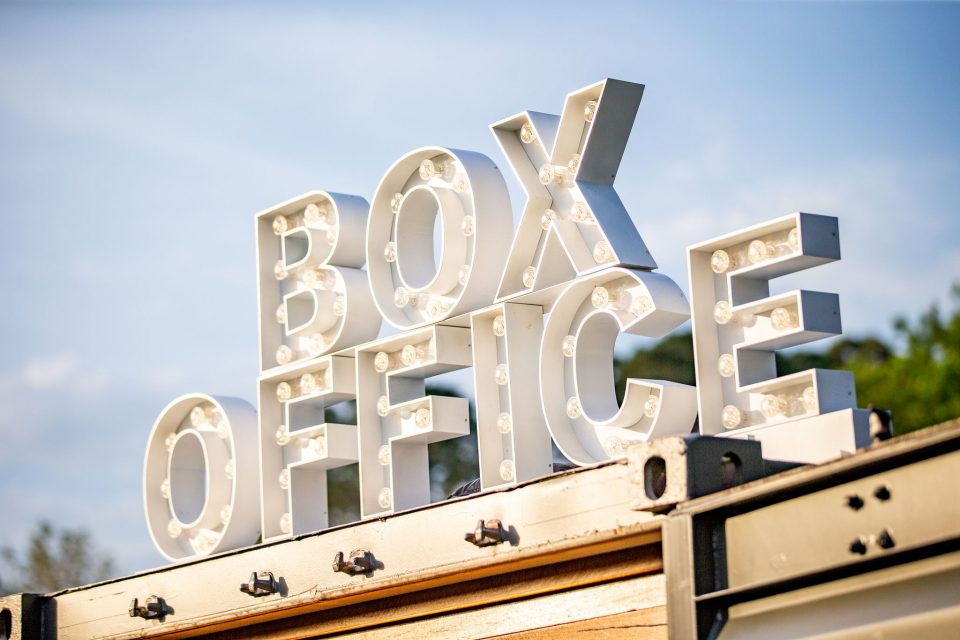 The leading food vendor for this year's Sunset Cinema season is Happy Brown Cow – a local Canberra burger joint from Holt, which will be attending for the first time.
Hungry Brown Cow owner Will Cowie said he recently got a food truck, which made it viable to sell food on the go.
"I was just super lucky that there's been a few events out there where people have noticed us, or have even seen us post on social media and it led to the Sunset Cinemas getting in touch with us," Will said.
"They had asked us if we'd be keen to bring our burgers to the cinema this year and we thought it was a great idea, and now we're going to be doing the whole stretch of it, from now until February, which is so exciting."
Will said Hungry Brown Cow would offer a variety of four best-selling burgers and its signature brownies and blondies, which are a Canberra favourite.
"The two beef ones are the 'Take it Sleezy', which is a bacon cheeseburger, and the 'Kevin Bacon', which is a beef, bacon, American cheddar burger with Hungry Brown Cow sauce, pickles, onion and lettuce," he said.
"Then our two fried chicken burgers include the 'Fryer Tuck', and the 'Pollo Escobar', which is like a spicy Mexican cheeseburger with American cheddar, salsa, sour cream, jalapenos, fried shallots, lettuce and fries.
"At the cinema, we will also have a vegetarian burger available called the 'Farmyard' – it is very similar to the Pollo Escobar, but with a vegetarian patty on it."
Will said he looked forward to attending Sunset Cinema.
"We haven't really done an event held over an extended period of time, and to also be the main food vendor there is super exciting," he said.
"People from all over Canberra go to the Sunset Cinema, so it'll be nice to kind of see them get their hands on our food if they haven't in the past.
"It sounds like it's going to be a really great and fun vibe in a relaxed space, and hopefully the weather will be good too."
To find out more and book your tickets, visit Sunset Cinema.
Original Article published by Evelyn Karatzas on Riotact.