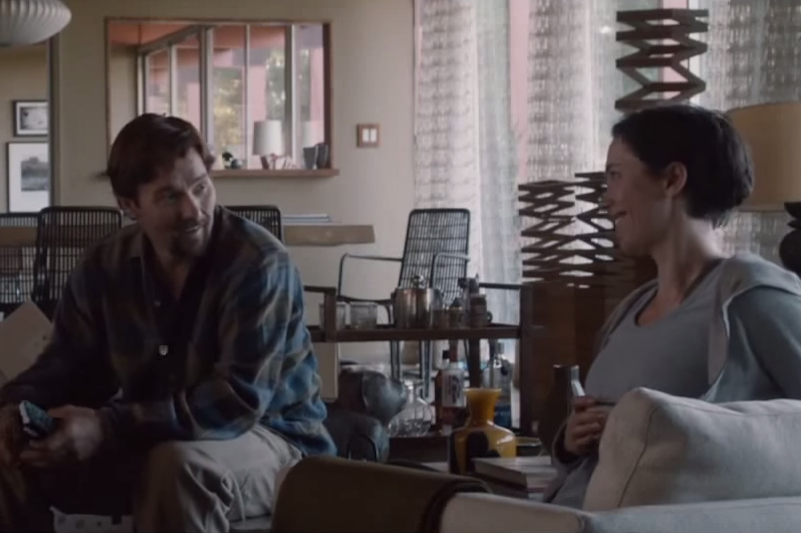 Joel Edgerton sure makes his mark on Hollywood as actor, writer and director of The Gift. This psycho thriller follows young couple Simon (Jason Bateman) and Robyn (Rebecca Hall) as they move to a new town to start their new lives.
They run into Gordo (Joel Edgerton), an old classmate of Simon's, and from that moment on, they can't seem to shake him off. As the story progresses, so does the weirdness as old secrets start coming to light.
I'm not usually one for thrillers and modern day suspense, and the idea of sitting in a dark cinema with eerie music slowly building to a climax and an inevitable jump from the viewer is definitely not my idea of entertainment. However, this film reminded me of my main man Alfred Hitchcock and the idea that the suspense is always worse than the actual event.
Edgerton has done a great job as director with many jumpy moments; one of which caused a lady in my cinema to spill her popcorn and utter expletives. Well done Mr Director. There is a great use of close-ups adding anxiety and making the viewer more nervous about what is happening off screen and a radiant use of music increases the tension.
I personally thought the performances by Bateman, Hall and Edgerton were brilliant. Talk about character development! Couple, Simon and Robyn, start out as simple characters with uncomplicated lives but as the narrative weaves on, they become more complex and secretive.
In contrast to Gordo, who is introduced as an intricate, messed up human who only wants one thing from this couple. Gordo is the creepiest and most uncomfortable character I have ever watched, but also so real and believable. Edgerton's cold dead eyes would be enough to make me move cities again! Bateman did a great job in a serious role, one I haven't seen him in much, bringing out his characters many layers and emotions.
As for the story, don't be fooled into thinking the plot line is predictable. That's what Edgerton wants you to do so you'll be shocked at the crazy twists and turns that have you second guessing.
The final reveal was a big shock that I hadn't factored in and left so many questions unanswered, which in some cases was fine by me.
There is an ongoing motif about monkeys, the importance of which eludes me. The film definitely could have been just as good without it, but hey! I could be wrong!
Everyone has a "Gordo" in their life who makes you think there's something not quite right about this guy. Maybe he's just a little socially awkward or then again, maybe he's going to drop by my house and kill my fish.
Get behind Joel Edgerton, get behind an Aussie breaking into Hollywood and go watch this film!
Freya's rating: 3.5 out of 5