Every morning in November from 6 am, you'll find Shilo Preston-Stanley in the same place: at the Five Ways community garden on Bissenberger Crescent in Kambah, setting up garden gnomes.
After all, this month is 'Gnomvember', and for kids in the area, that's another way of saying Christmas has come early.
"I don't see them, but apparently there were 12 kids here yesterday afternoon," Shilo said, with several gnomes bundled up in her arms.
"I'm told they're here every day, sometimes as many as 50."
It all began when her son told her about how one of his friends had a gnome that lived in her garden and gave her presents.
"He asked if our gnome did that, and I said, 'Why don't you ask him?' So he wrote a letter to the gnome, and it 'wrote' back. That's how it started, but I couldn't keep up with all the time, so I told him they only come to life in November."
Shilo first brought her garden gnomes across to Five Ways three years ago.
There are now 24 gnomes, each with their own eclectic name and back story, largely thanks to her 15-year-old daughter Nia Cornthwaite.
"She'll come up with a name, and then off the top of her head, tell me a story about their background," Shilo said.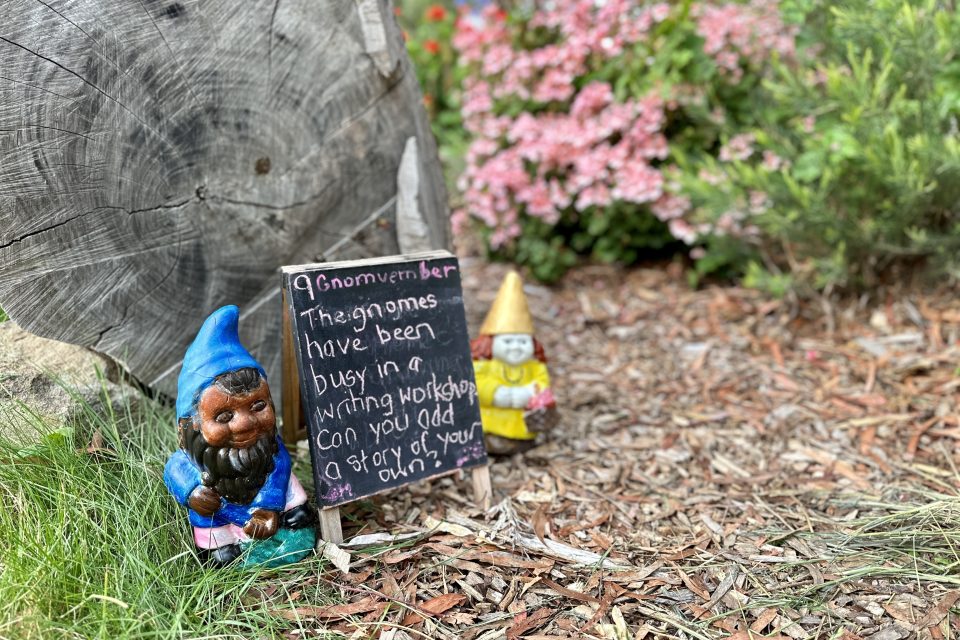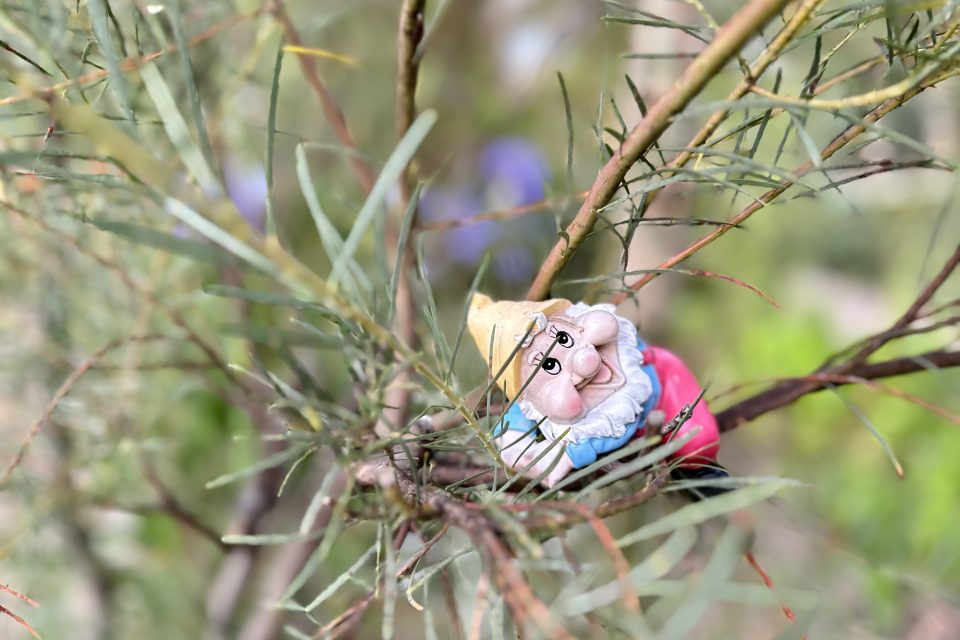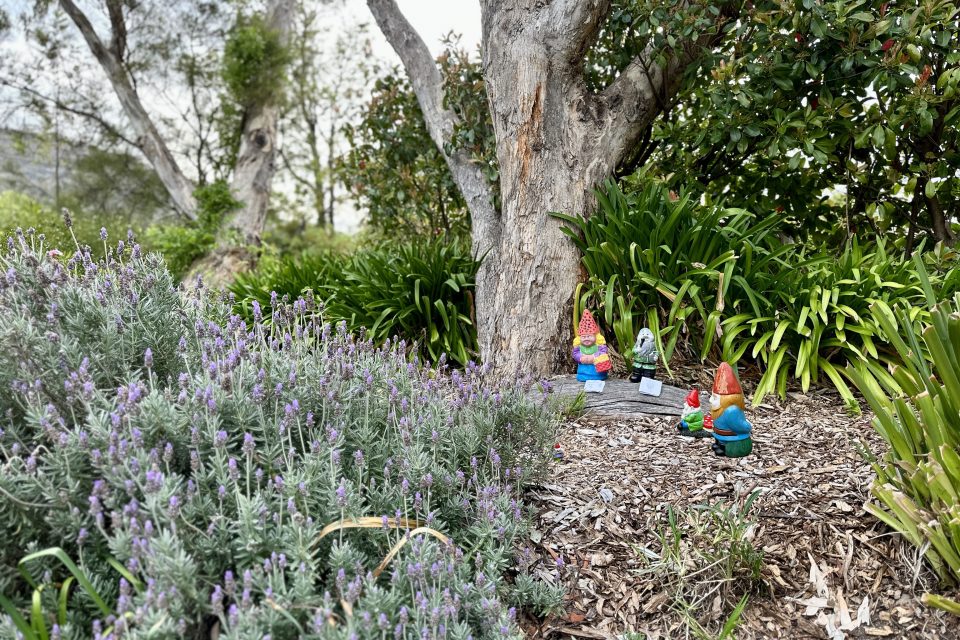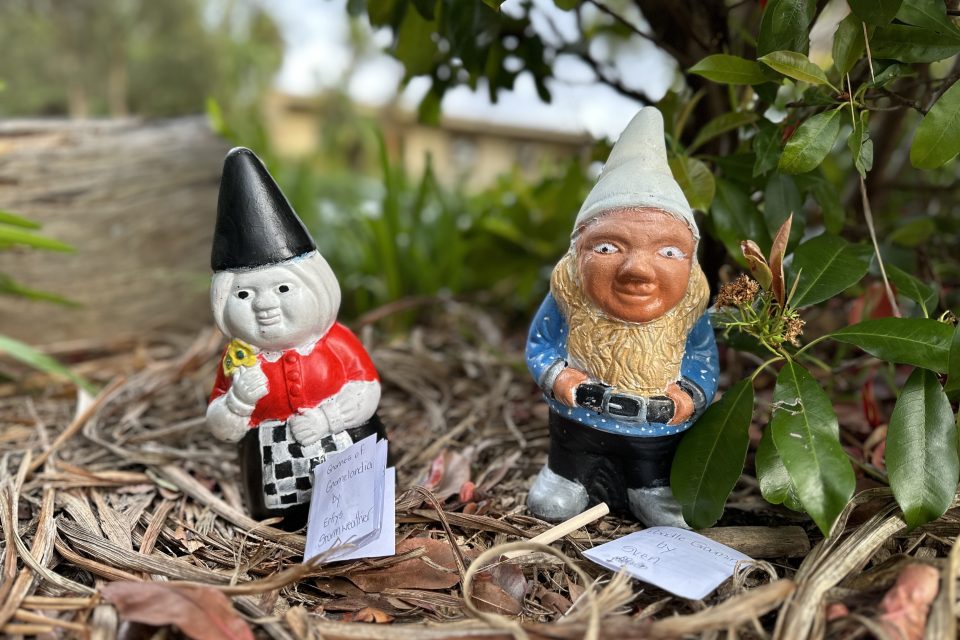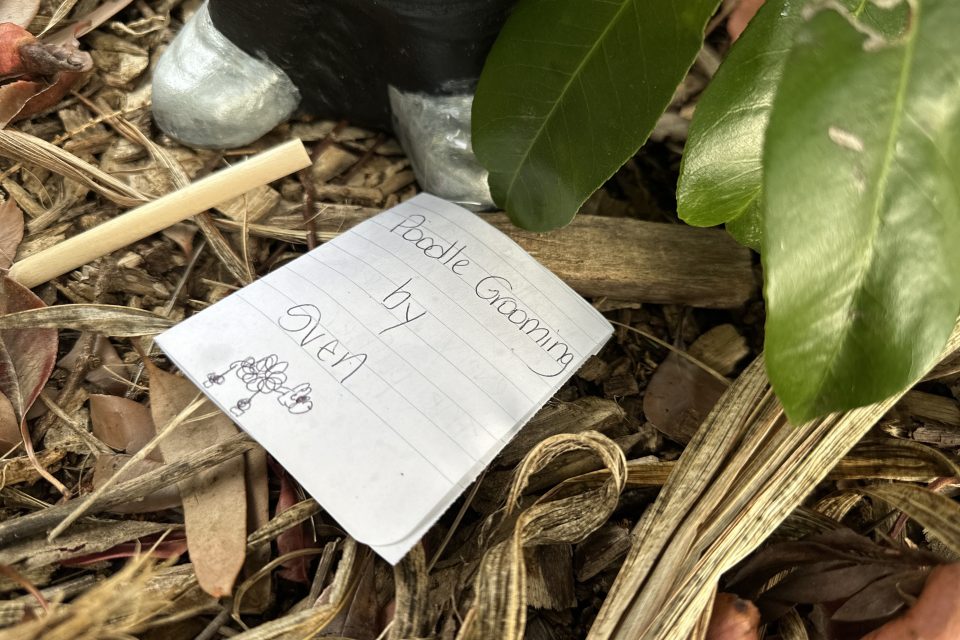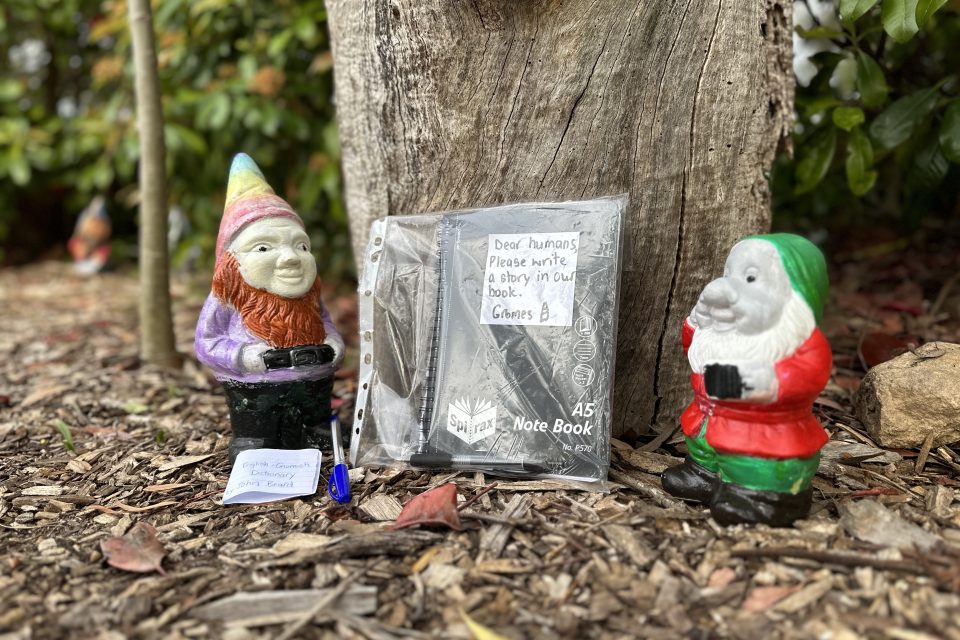 For instance, Stan Scribble is a poet and calligrapher who enjoys collecting vintage quills and ink pots, Enfys 'Rainbow' Stormweather is a professor "committed to reviving and sharing her love of the Welsh language", and Granola Fabiola is a horticulturist specialising in grains who "also enjoys opera and is a talented soprano".
Every day, they're also doing something different. So far this month, there has already been a circus, art competition, knitting group and orchestra displays, and this week they're holding a writing workshop, complete with mini paper books for kids to leaf through.
Sven, a professional skier from Norway, has written a 'book' about a hobby of his, show poodles, and John Beard has written an English-Gnomish dictionary. A larger notebook addresses "dear humans" and asks kids to "please write a story in my book".
She says sometimes the gnomes move around, but she's yet to have one go missing.
"I kind of hoped they'd all be stolen in the first year so I didn't have to do it again. But mostly people don't touch them."
They've also travelled to other locations in Kambah, such as outside the Little Blue Rock store on Carleton Street, or even as far as the metal sheep sculptures outside the Kambah Village shopping centre off Drakeford Drive.
"Again, I thought people would take them from the public spaces, but they didn't."
Initially, she said her son really liked the displays but "he never went out to look at them". They've since become a loved feature of the neighbourhood, and a fun counter-argument to anybody who doubts gnomes come alive.
"If my six-year-old niece says 'Gnomes aren't not real, they don't come alive', my son is like, 'It is real – see.'"
The 'Five Ways' garden itself was created by a local resident in the 1980s, initially designed to protect the trees on the nature strip from damage from lawnmowers.
Given it's situated on public land, there were reportedly threats the now well-established garden would be removed, but Minister for City Services Chris Steel has since said the "ACT Government has never had plans to remove this fantastic community garden".
A nearby resident describes the Gnovember addition as "brilliant".
"The kids love it – it's so good for the imagination. They're in the garden, climbing over rocks, hiding from their parents, and trying to find out what the gnomes are doing each day."
Original Article published by James Coleman on Riotact.