Grill is chef Thomas Heinrich's newest food baby. I have eaten here twice now and the chefs orchestrate punchy Southeast Asian dishes from the restaurant's humble kitchen.
As we walk into Grill on this chill evening, fairy lights twinkle welcome and lush swathes of greenery transform what is an otherwise unremarkable building in Wanniassa into a tropical southeast Asian microcosm.
"Grill is about bringing the flavours of home to Wanniassa and our local and neighbouring suburbs," Thomas says.
"People don't want to have to drive all the way into the city to have a wonderful dining experience."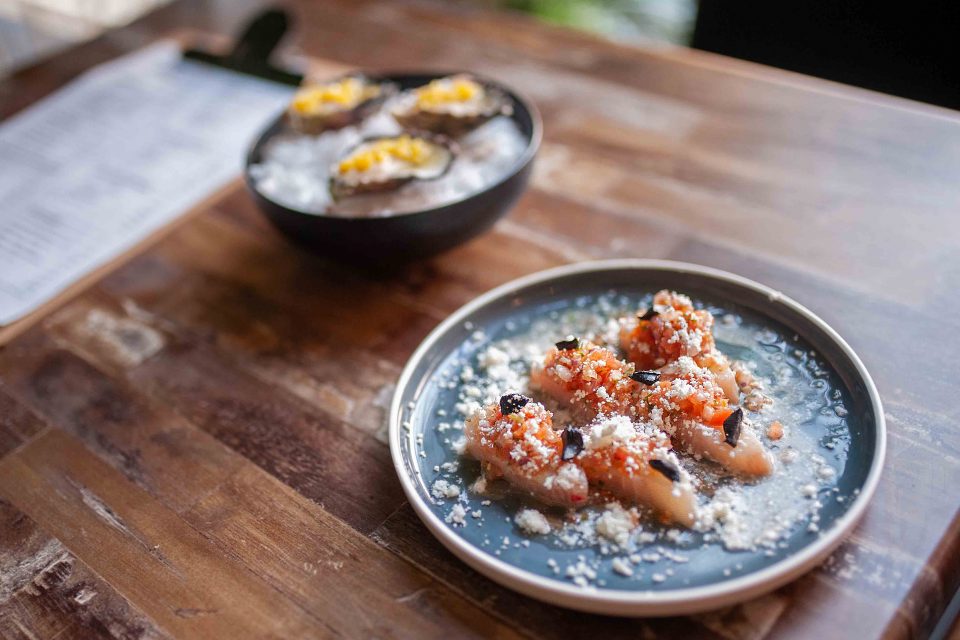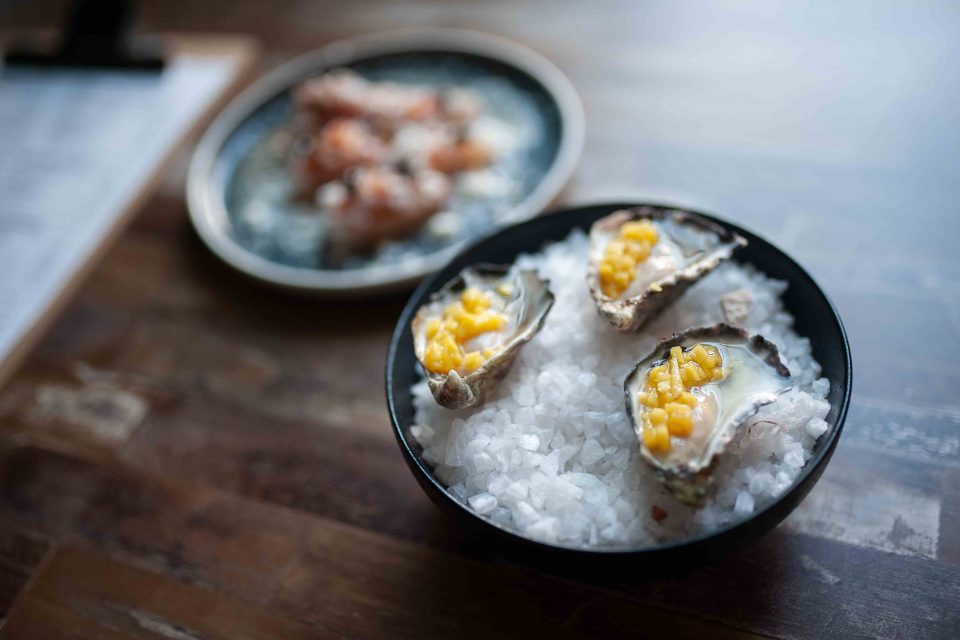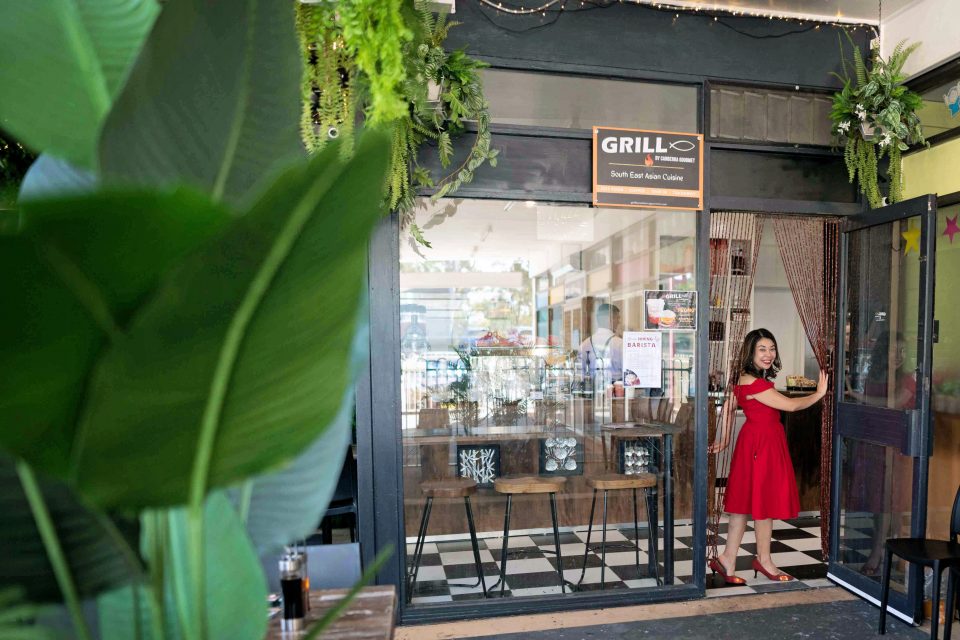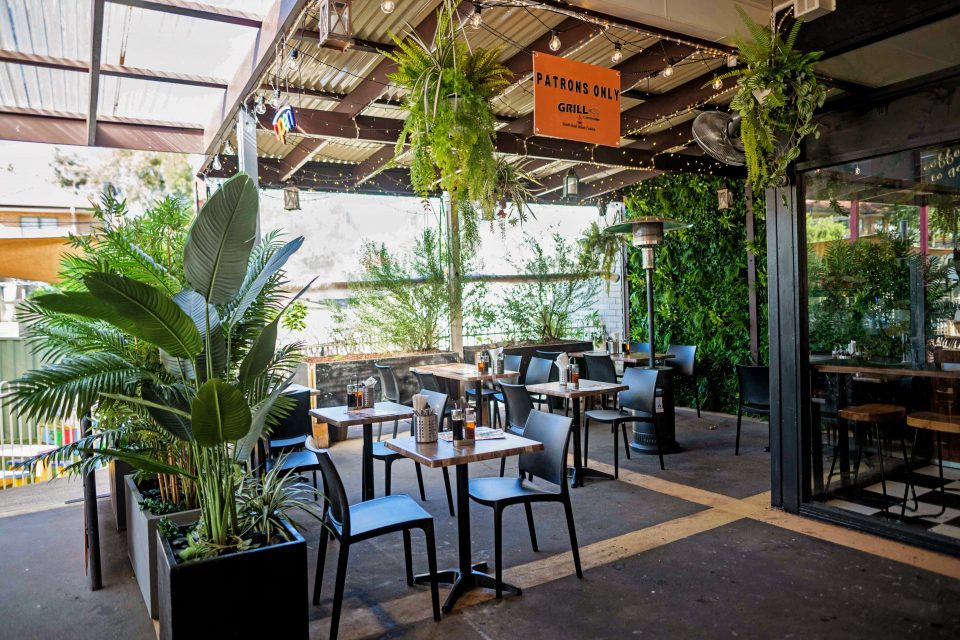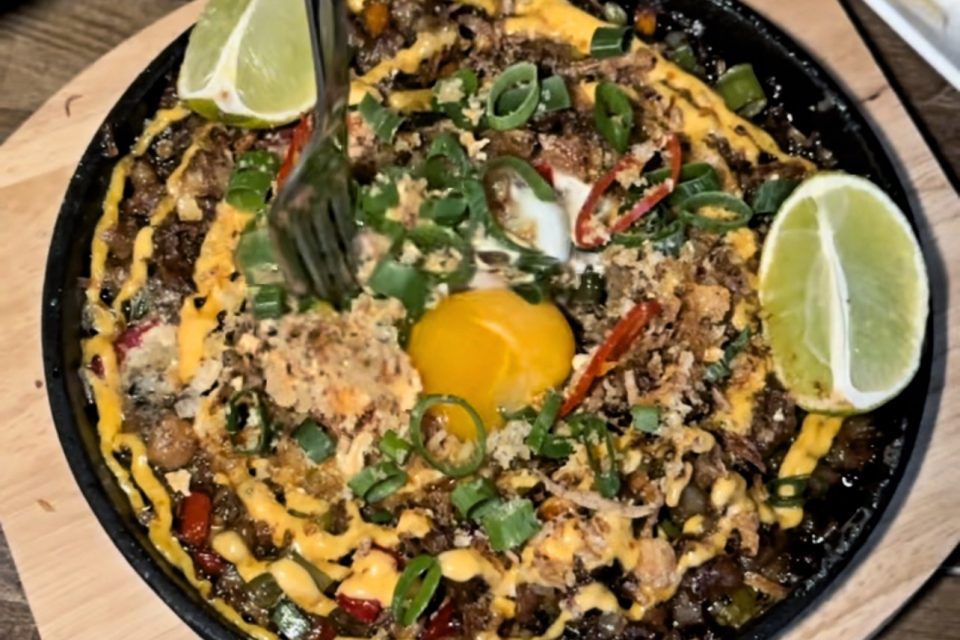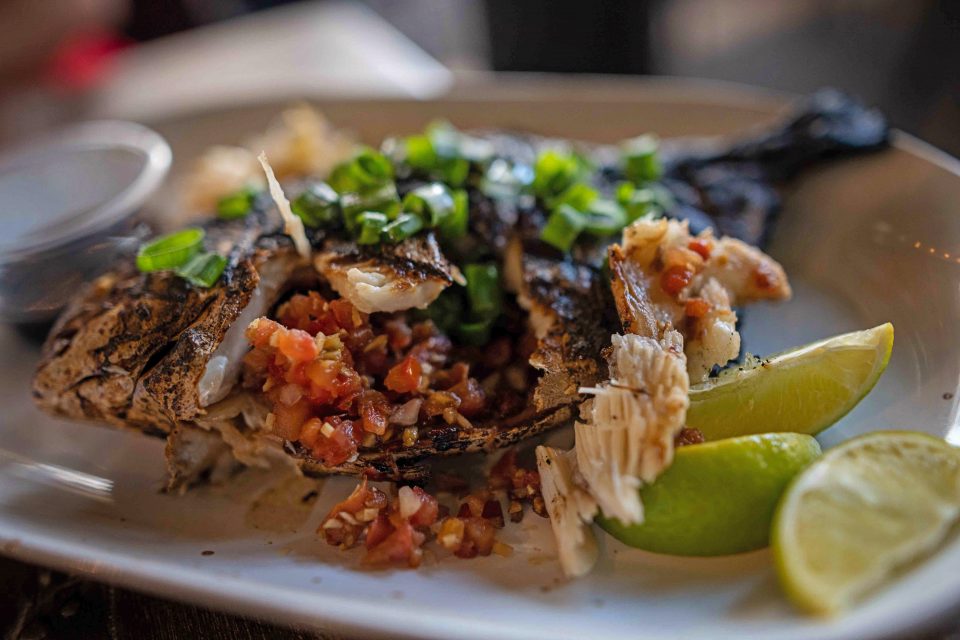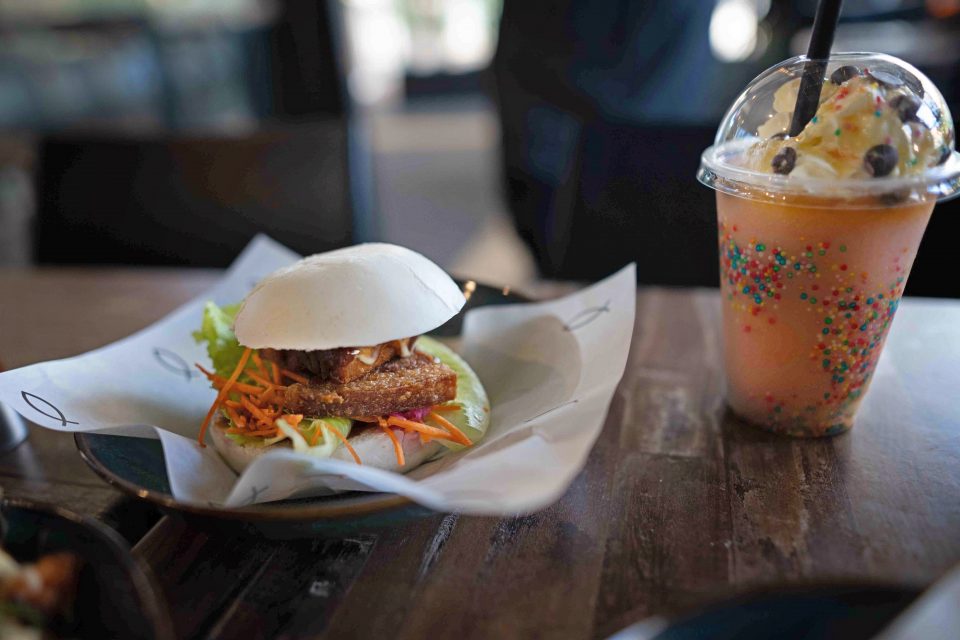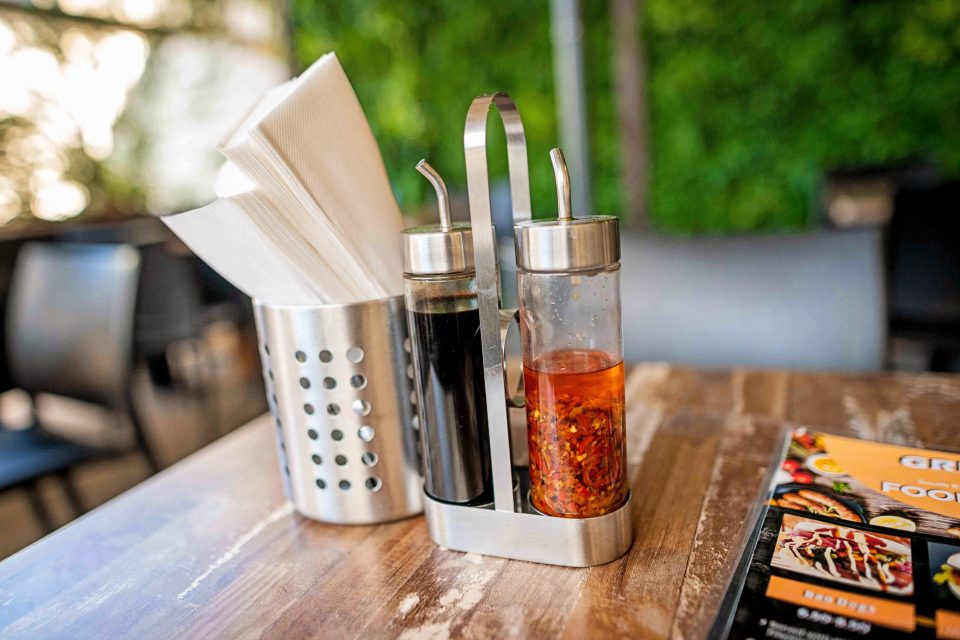 We pull up to a table and browse the new menu. Classic Filipino-style dishes, like piquant inasal chicken and kinilaw (ceviche) salads sit alongside bao offerings, wok-fried noodles and fine dining-style appetisers.
The menu's scope is a testament to Thomas' years of experimenting with ingredients and pursuing excellence. Thomas has refined his culinary skills in world-class and Michelin-starred establishments across Canada, the US and Australia. In 2020, he and his wife Larah launched their first restaurant, Table by Canberra Gourmet, a chef's table degustation now at The Truffle Farm in Majura.
We can taste that expertise in this menu, starting with the bao burgers. Plump and pillowy, the bao burger buns are filled with your protein of choice, then topped with fresh salad, pickled red onion and a delicious house-made aioli. I go with crispy pork belly and add a heap of their fermented chilli oil that is absolutely divine. Every element in that burger comes together to create harmony on the tastebuds.
I don't usually go for fresh oysters, but these glisten pearl-like in their zingy green mango mignonette. So refreshing.
Our plate of sizzling pork sisig comes out with appropriate drama. I stir the raw egg on top into the bubbling centre where it cooks and becomes incorporated into the sauce. Thomas reminds us that Filipino dishes can be quite salty as they are meant to be eaten with rice. Fragrant and salty, I enjoy the sisig over rice with a generous squeeze of lime.
We enjoy everything we order, but there are four dishes that we cannot stop thinking about.
First is the wok-tossed noodles. Hot off the wok, imbued with a smoky char, and bursting with juicy prawn morsels and vegetables, I could eat these bihon noodles all day long. The crispy shallots add a pleasing crunch.
Next, the kingfish starter. I would venture to say this is my favourite kingfish dish of all time. Tender with just a hint of resistance as my teeth bite into it, the fish has soaked up all the flavours in the dish, the tang of ginger salsa, the salt from the goat cheese and bitter, pungent notes of black garlic. I steal the last piece when my dinner companion is distracted by the grilled dirty corn – favourite dish number three.
This is a Southeast Asian twist on a famed Mexican street food staple: think grilled corn on the cob, think rich and creamy, think piquant mouthfuls with gentle heat at the end. It is the best comfort food and we lick our fingers and the plate (just a little bit).
Rounding up our favourite dishes is the grilled whole fish, a pomfret, with crisp, charred skin, tender, buttery flesh and stuffed with ginger and tomato concasse. Every bite is just WOW! The last time I ate fish this good was on a beach in Mombasa, fresh from the ocean.
Grill is located at 65 Sternberg Crescent in Wanniassa. It is open Tuesday to Saturday from 11 am to 9:30 pm. Grill offers a six-course degustation Tuesday to Saturday for either lunch or dinner. And make sure you try that gorgeous, fermented chilli oil that you will find on each table.
Follow Grill on Instagram and Facebook.
Original Article published by Michelle Taylor on Riotact.