Every spring, it's the same story for Maggie Phimphakayson.
"I think I've acclimatised, though my classmates will tell you I still sneeze a lot in class," she says.
So you might be surprised to learn the long-time hay-fever sufferer spent hours piecing together the Tinkerbell-themed flower arrangement in the 'Wonderland Spiegeltent' at Floriade.
The 30-year-old used to study tourism but "had an epiphany" one night and decided to summon the courage, pop the antihistamines and switch to her dream job. She's now a floristry student at the Canberra Institute of Technology (CIT).
"It has been the best decision."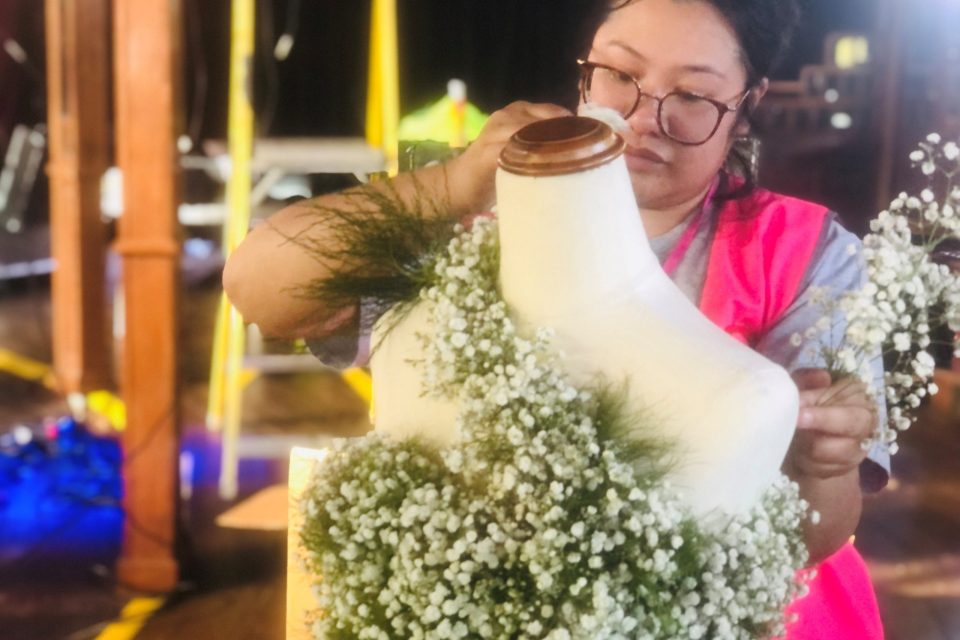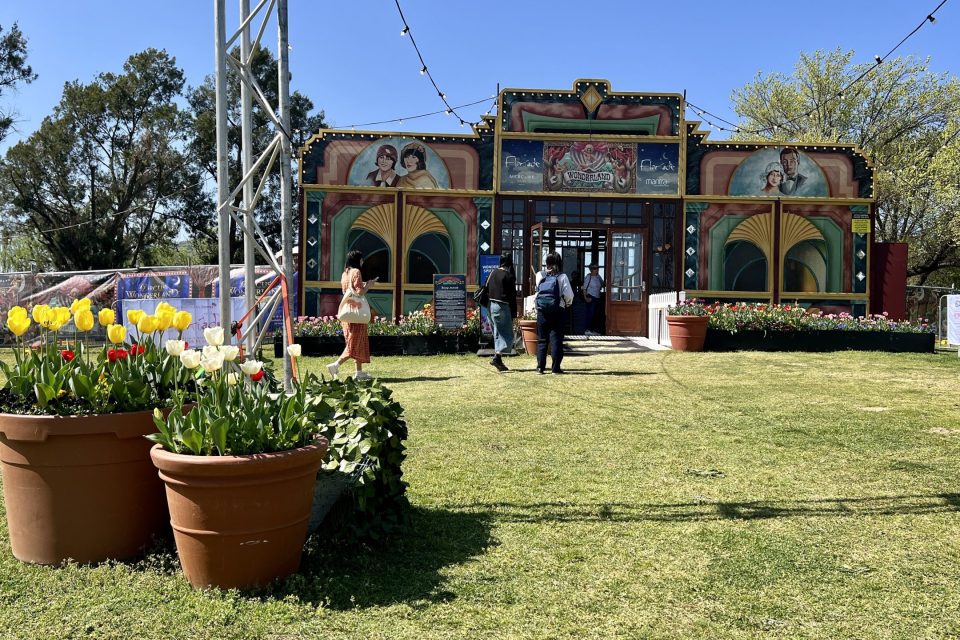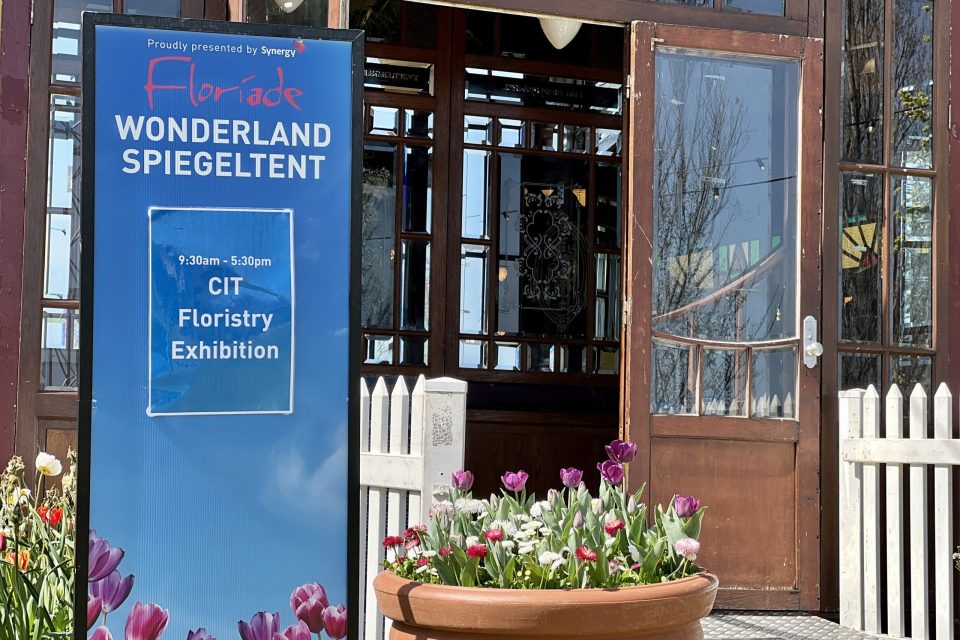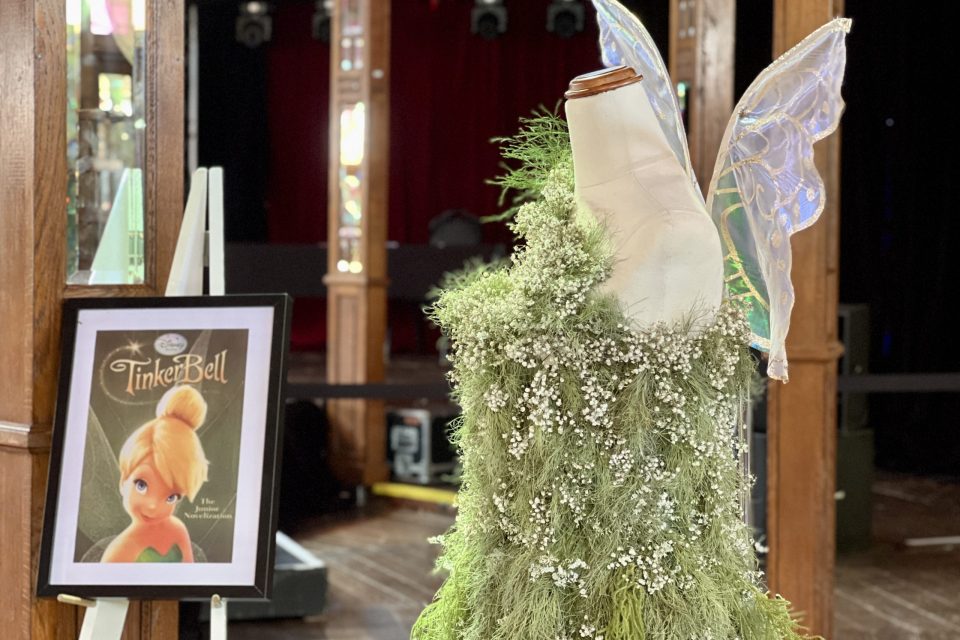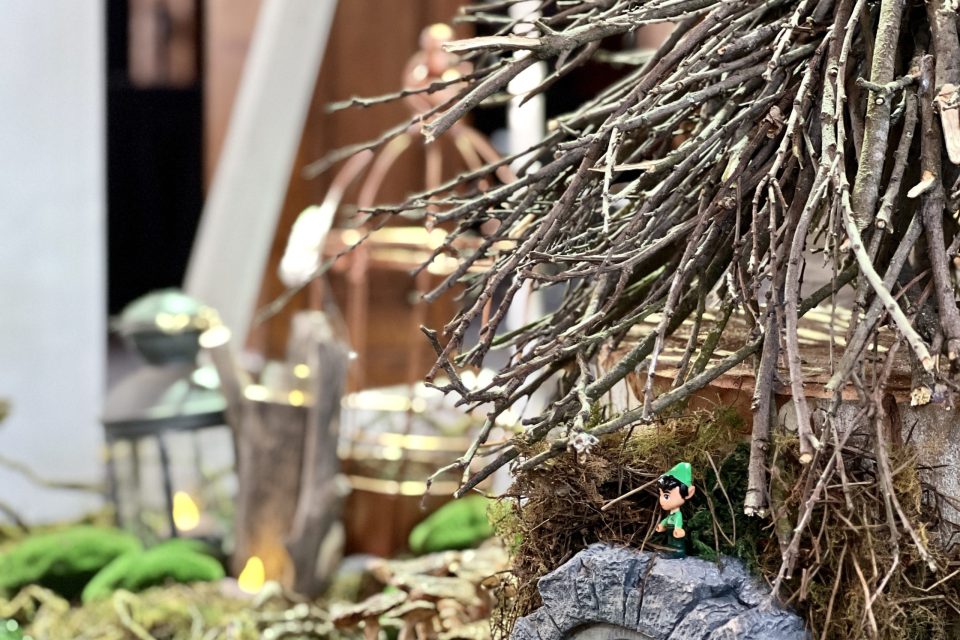 She and other students have created a 10-day display at Floriade this year called 'Storybook Flowers'.
The familiar childhood classics of Alice in Wonderland, The Lion the Witch and the Wardrobe, The Wonderful Wizard of Oz, and The Very Hungry Caterpillar – among others – have all been represented in flora.
Maggie chose Tinkerbell as the inspiration for her display, complete with a little Peter Pan figurine for the eagle-eyed to find.
"I created a floral gown and a mystical land with more than 200 flowers," she says.
"We were also encouraged to use different plant materials and be creative, so I've got a tree stump for a fairy house and fresh logs of mushrooms. There are 15 different plant types."
Another CIT student and founder of 'The Plant Hotel' in Canberra, Tallulah Farrow, built an interactive display around the genie's lamp from Aladdin and The Arabian Nights.
"The floral installation is a cloud of flowers emerging from a genie's lamp," Tallulah explains.
"It's also an interactive display, set up as a meditative space with pillows and candles. Visitors can rub the lamp and enter their three wishes via a QR code."
Tallulah was originally studying philosophy and anthropology as part of a US College tennis scholarship but returned home to Canberra during COVID to find "people wanted to bring the outside in".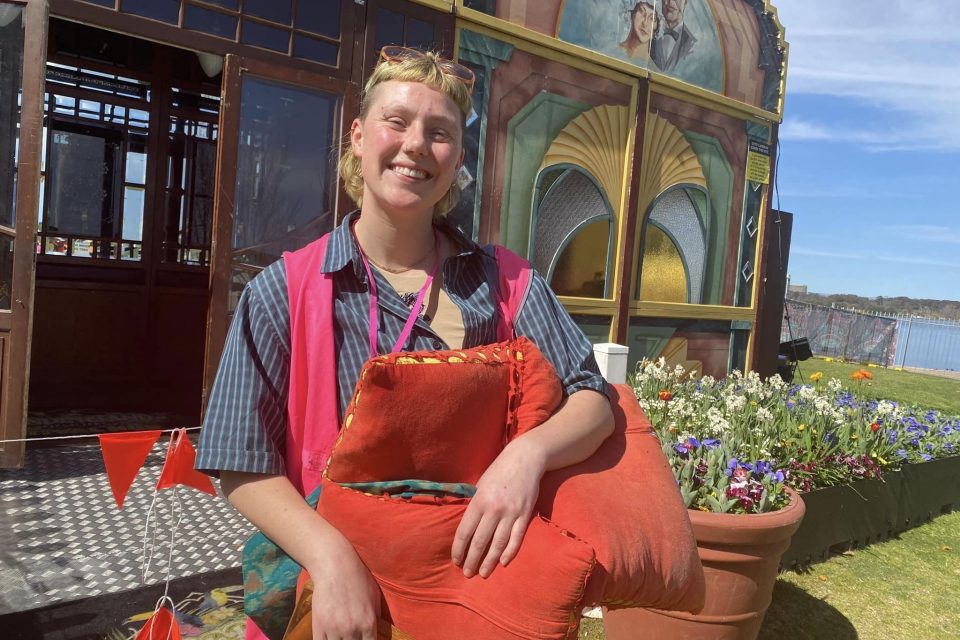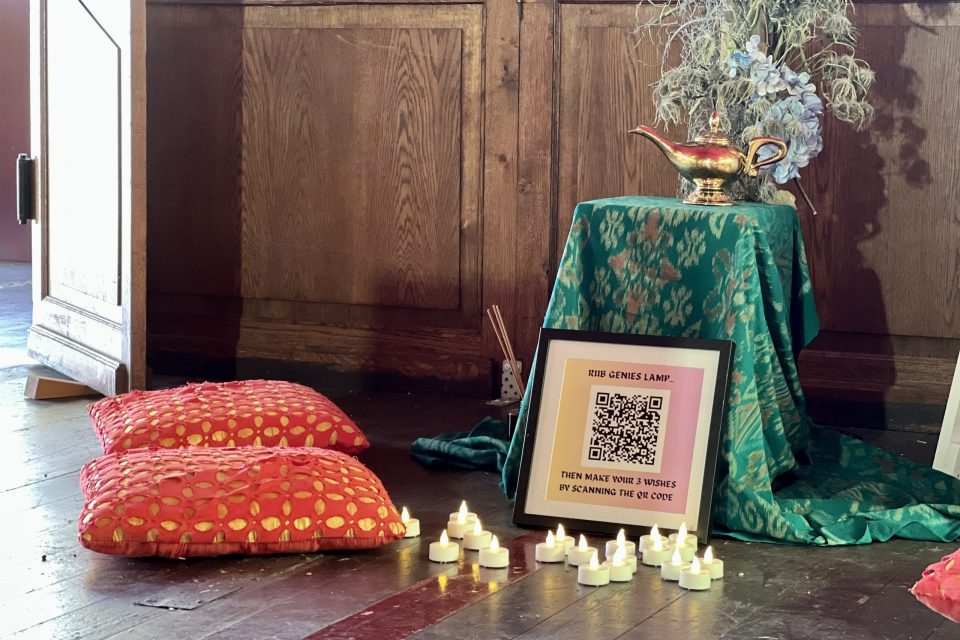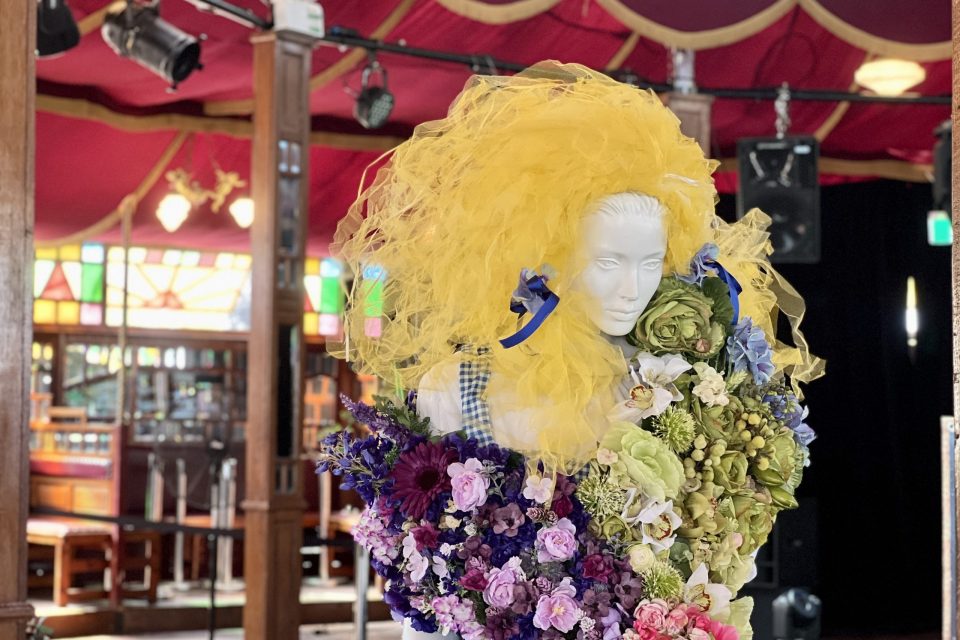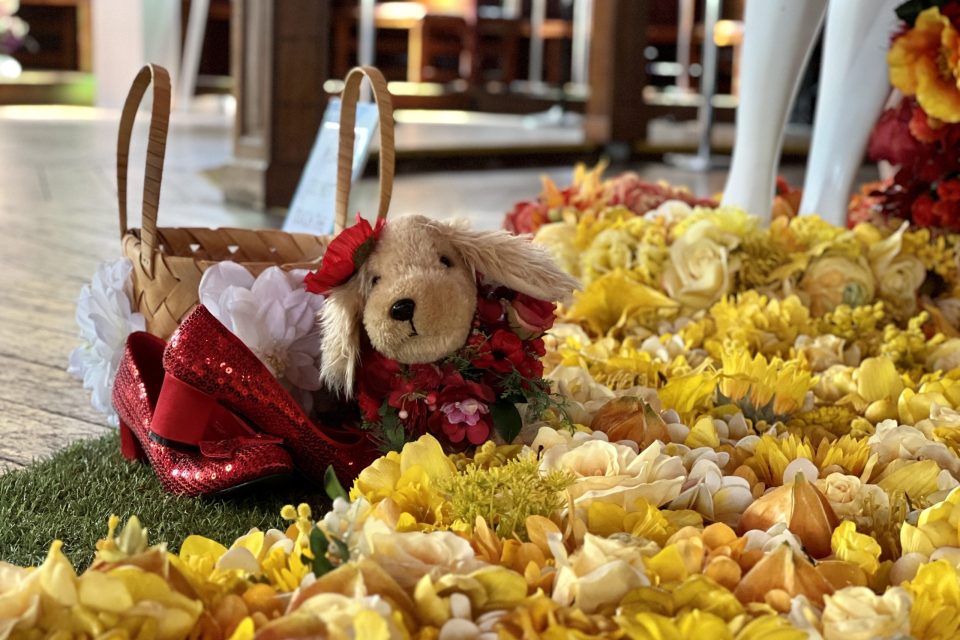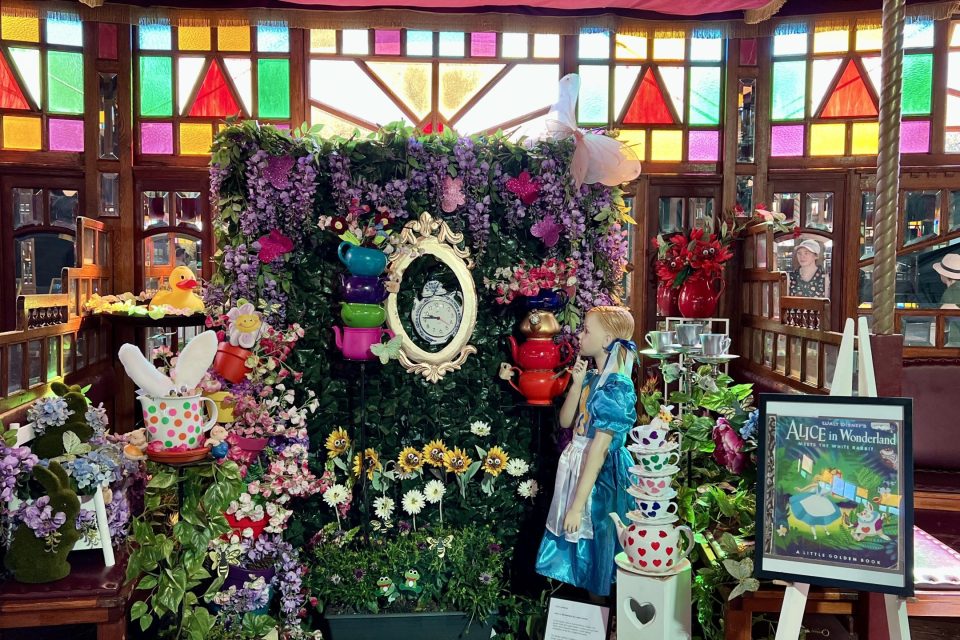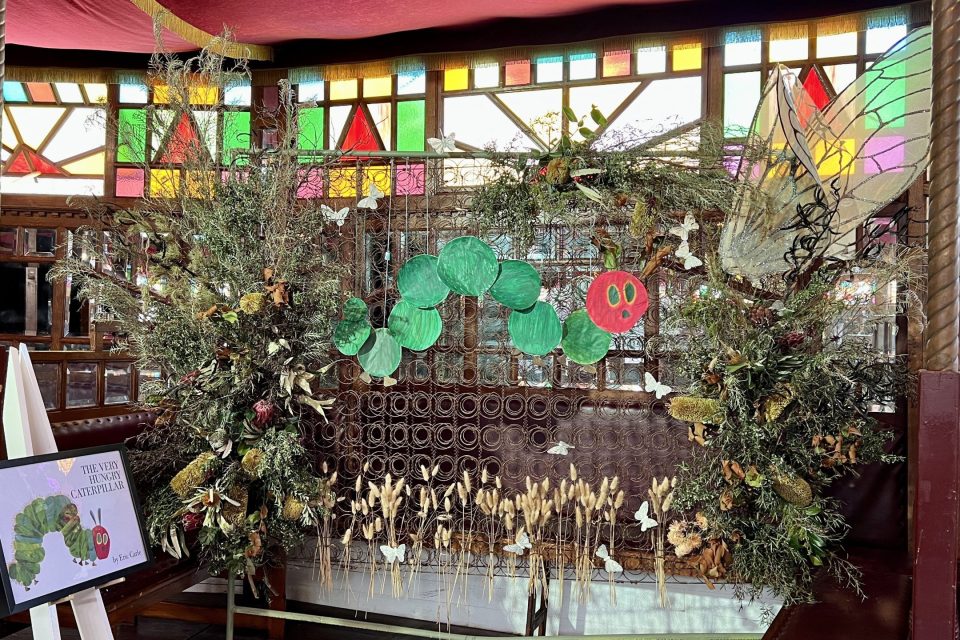 She started The Plant Hotel as a 'kennel' for pot plants, where you can drop them by her home studio and she'll care for them while you're away. The concept has expanded to include creating and maintaining plant installations, too.
"I wanted to try a different way of learning and it's been fantastic," Tallulah says.
"Adding floristry skills has inspired me even more."
CIT floristry teacher Narelle Phillips says Floriade is a highlight for students every year as a "wonderful opportunity" to showcase their skills.
"Many of our students have spent years visiting Floriade and tell me they've been inspired to study our Certificate III course in floristry because of seeing our displays at Floriade," Narelle says.
"It's such a huge event and every year at CIT we try to do something different at Floriade that will challenge our students logistically and creatively. The students go through the full experience of creating a public floral display, including initial client meetings with Floriade organisers through to building their displays on site."
There's a serious side to it – the display also doubles as a critical assessment for them.
"They need to apply all the new techniques and skills they've learned," Narelle says.
"That also includes selecting the right plants because these displays need to be rigorous and hardy enough to survive a 10-day display. With the Storybook Flowers, they need to engage the public so viewers can immediately know what story they've interpreted."
Floriade is open from 9:30 am to 5:30 pm daily (last entry 5:15 pm) until 15 October at Commonwealth Park. Storybook Flowers will be on display in the Wonderland Spiegeltent until Monday, 25 September.
Original Article published by James Coleman on Riotact.