"We're not a franchise, it's more like a friend-chise."
Lucky Shot with BZ Burgers co-owner Luke is explaining their connection with Benz on Miller, voted Brisbane's Best Burger of 2020 according to The Courier-Mail's annual poll.
Based in Kippax, Lucky Shot boasts American-style burgers and mouthwatering sides along with their regular café fare. Speaking of menus, a huge menu greets you just inside the door as you walk in.
Lucky Shot opened its doors in 2017 and when the store next door sold up last year, they leapt at the chance to extend the café. Regular café seating fills half the space. On the other side, tall stools perch up against high benches. Window seating, lots of greenery and cheerful music create a welcoming vibe.
What makes these burgers so good, good enough to top a citywide poll?
Head chef Deano says explains: "The secret's in the mince, in the sauce and in our love for burgers. Regulars love our chicken burgers and authentic poutine. My personal favourite would have to be the Hick burger."
Deano has travelled the world with cooking. He literally ran away to join the circus – head-cheffing for Cirque du Soleil. He recently returned to Canberra to pitch in with his friends here at Lucky Shot.
I would normally order a milkshake to drink with a burger, but when the word 'shot' is in a café's name, the coffee must be tasted. Lucky Shot proudly support Pablo & Rusty coffee. The world's coffee habit has wreaked havoc on our fragile planet so Sydney-based Pablo and Rusty are working hard to provide the most sustainable coffee experience possible – from the farmers to minimising waste. Lucky Shot's baristas take pride in their coffee artistry. They brew with love and the coffee is great.
The burgers are a generous mouthful. Milk buns house a plump beef patty, melted cheese, fresh salad, pickles and house-made special sauce.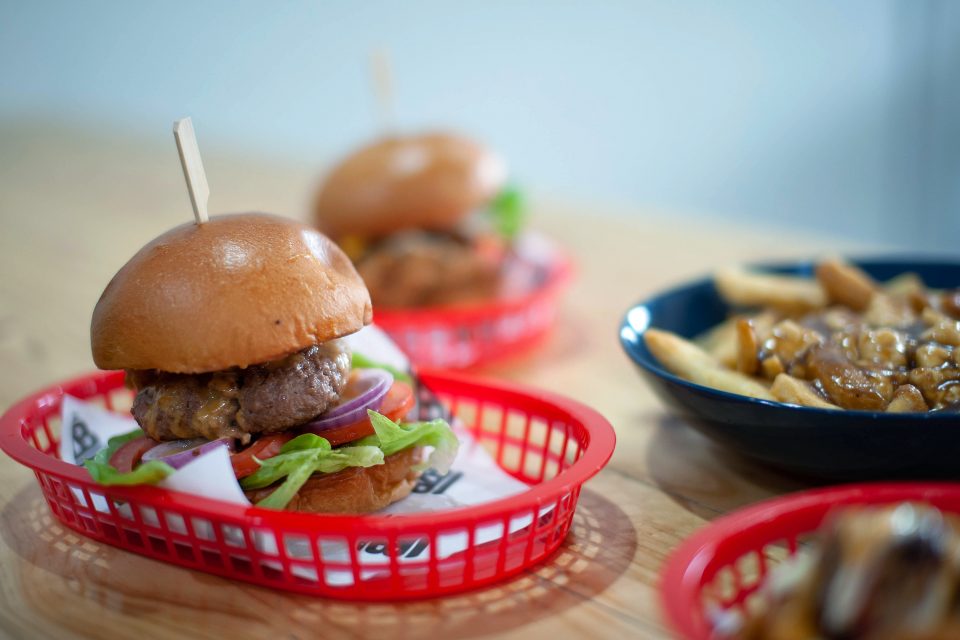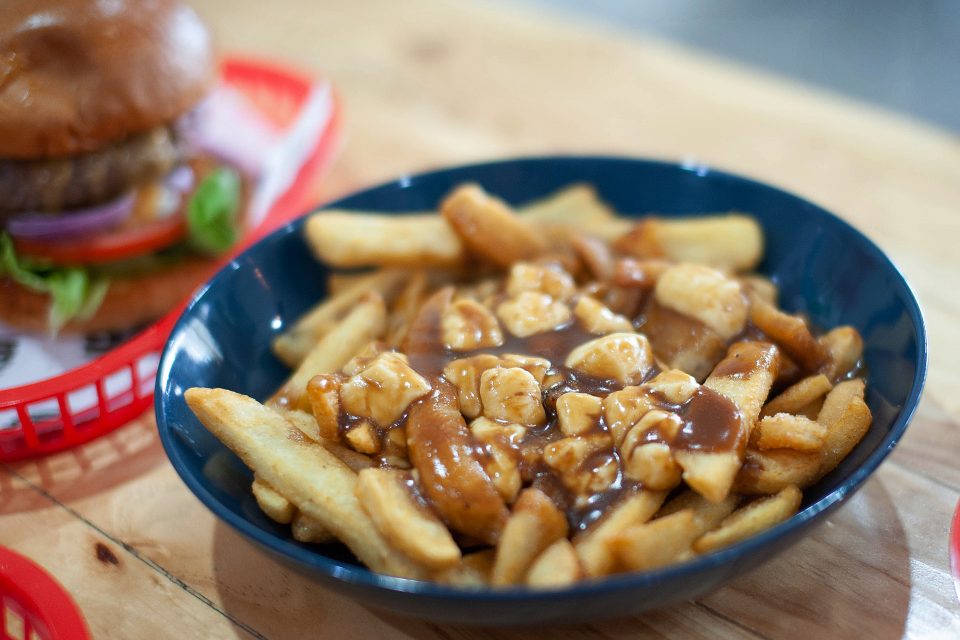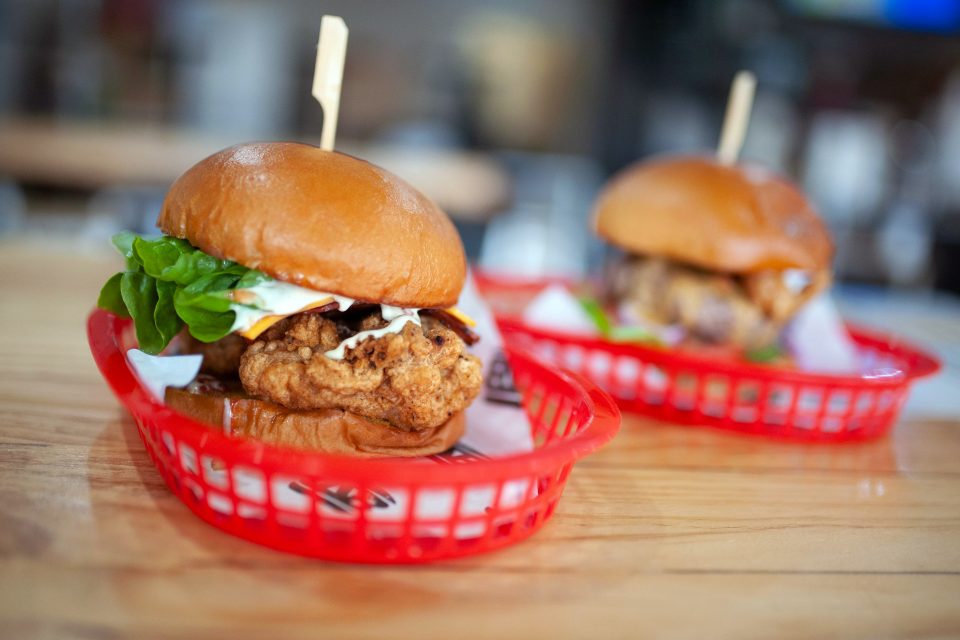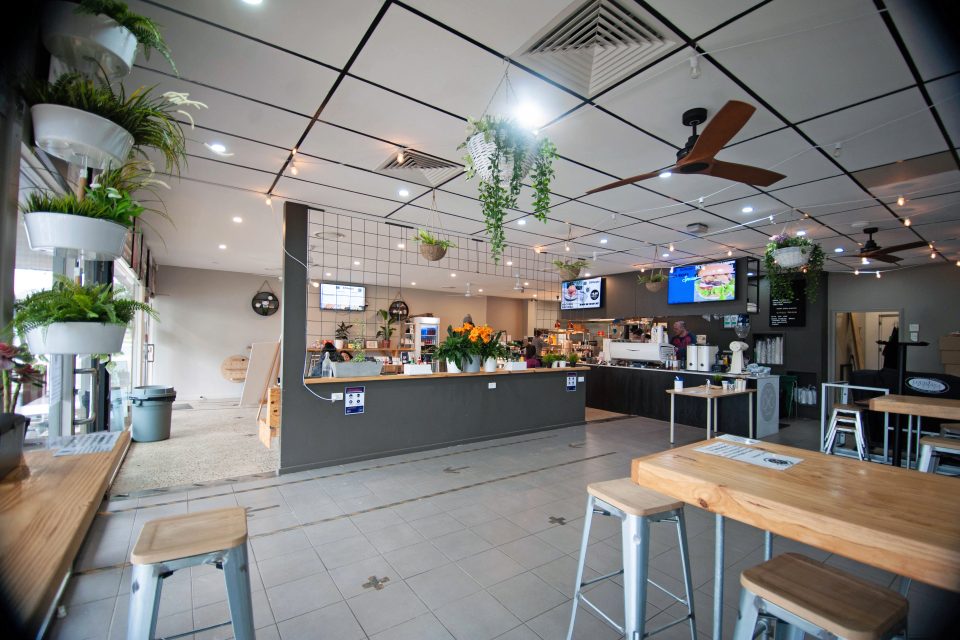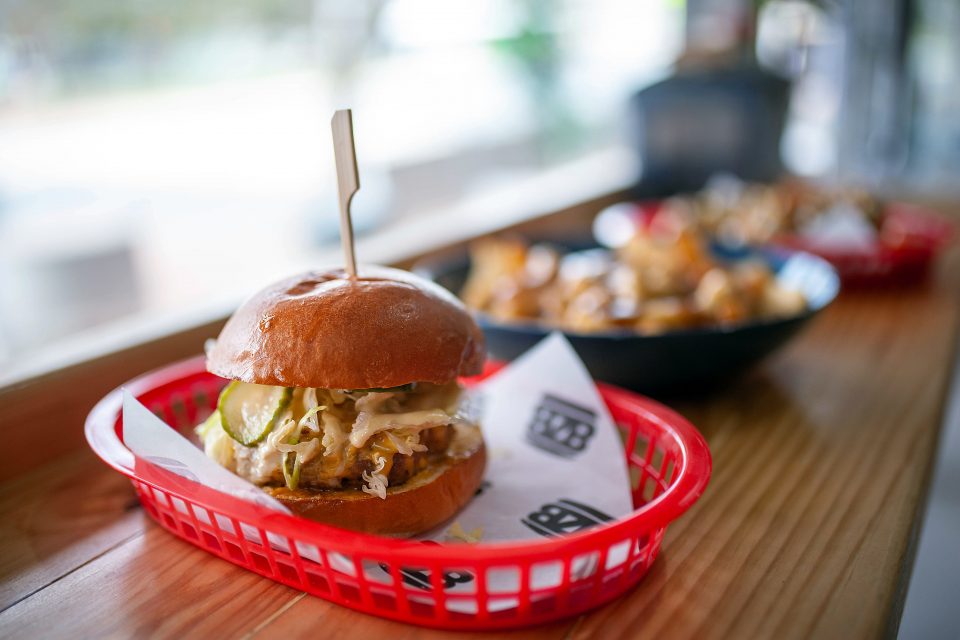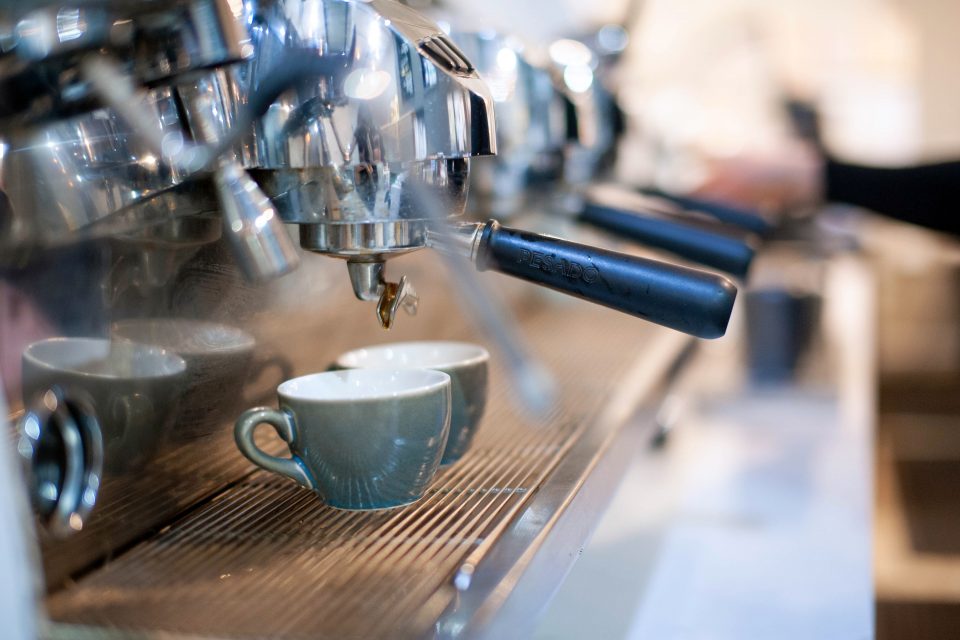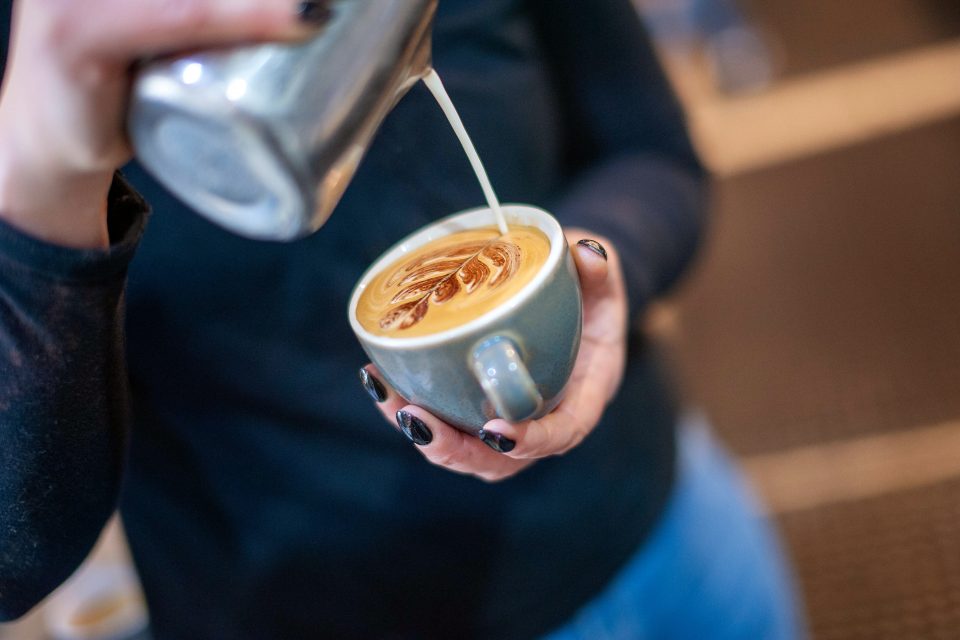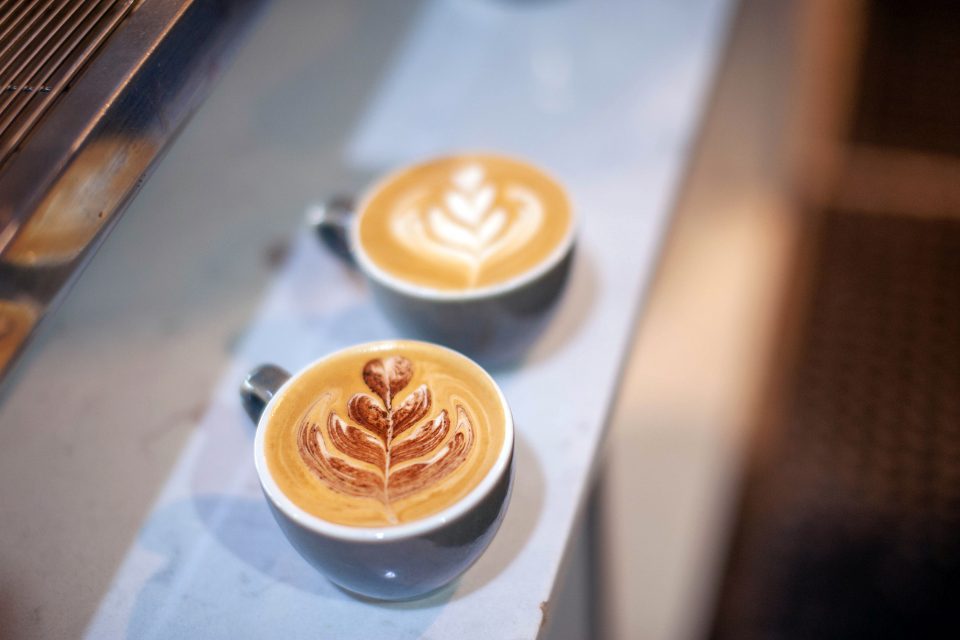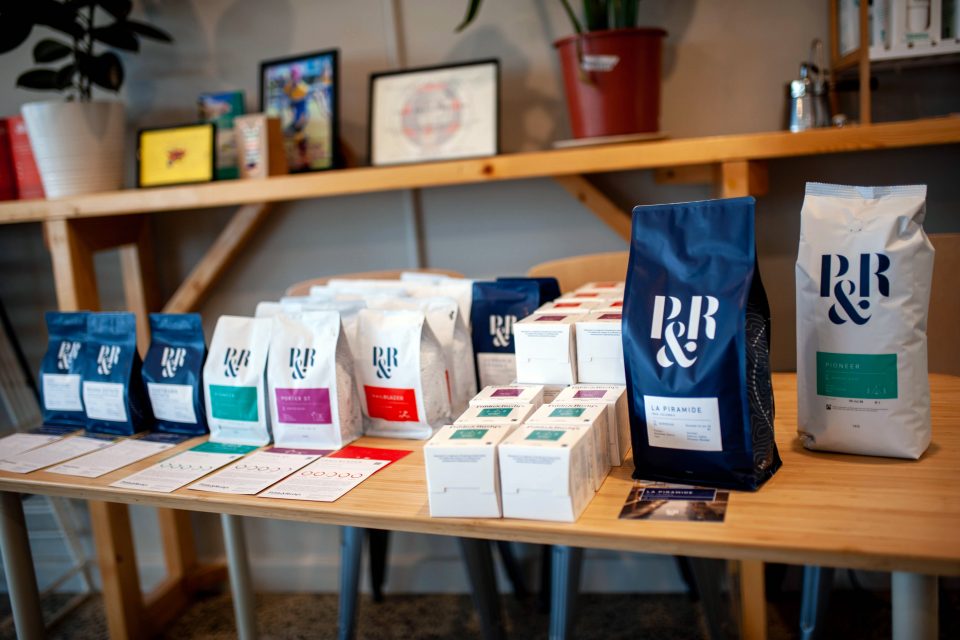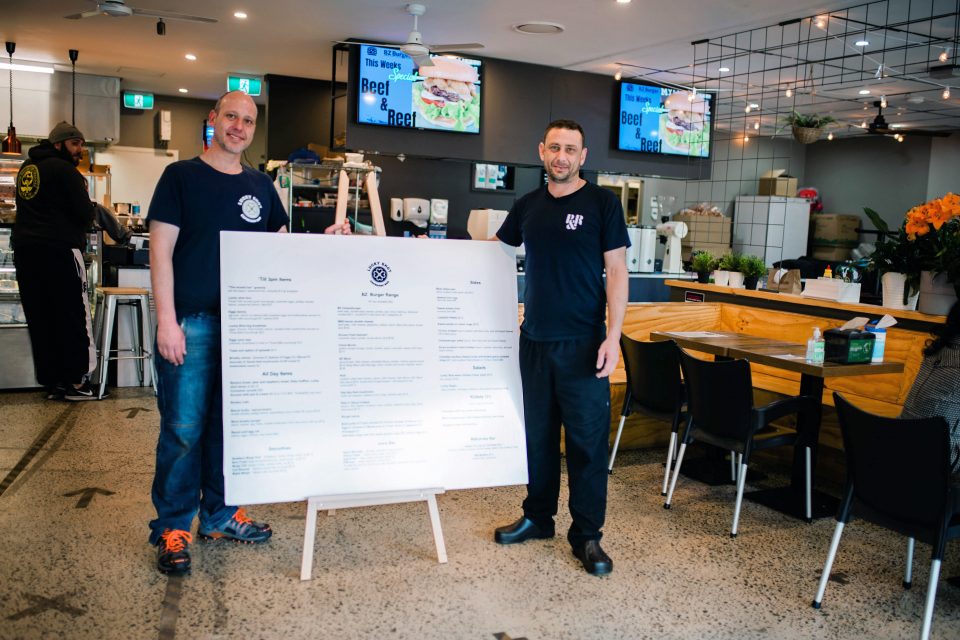 The Hick is a standout burger, my pick of the bunch. Tender Southern fried chicken in an extra crispy batter that has a pleasant peppery afterburn. Thick slabs of bacon and jalapenos and fresh salad are all doused in liquid American cheese and tasty house sauces. Crunchy meets juicy meets creamy equals yum!
The special when I visit is the Beef and Reef. Crunchy popcorn prawns coated in sweet chilli cream sauce on a tender beef patty. All this meaty goodness rests on a bed of fresh salad – oak lettuce, tomato slices and red onion.
The Mac hits the spot with house-made chipotle on a beef patty and two slices of American cheese.
Deano makes succulent brisket in the smoker, a 12-hour cooking process.
The menu has poutine on it! What a thrill to find authentic poutine here in Belconnen. Co-owner Paul fell in love with poutine during his travels through Canada. Broad crunchy chips hold their own under meaty gravy made from smoked brisket and a generous serving of squeaky curds. A. M. A. Z. I. N. G.
The loaded tempura onion rings are a joyous cacophony of flavours, combining crunchy with a sweet onion centre. Liquid cheese, aioli, Benz BBQ sauce, bacon, smoked brisket and parsley complete this luxurious side.
If you are just dropping in for afternoon tea, the selection of baked deliciousness makes it hard to narrow down to just one choice. House-made options include Deano's famous Hippy slice and pretty triangles of lemon pistachio slice. Gill's Patisserie in Fyshwick provides kronuts and tarts. Today's tartlets are rhubarb and blueberry. Artisan bakery Bob & Pete's supply luscious Nutella-stuffed donuts.
Vegetarians aren't forgotten and will discover plenty of choice on the menu. The char-grilled mushroom burger and Korean fried halloumi burger sound wonderful.
Located in 118 Hardwick Crescent in Holt, Lucky Shot with BZ Burgers is open from 5:00 am to 3:00 pm and from 5:00 pm to 8:30 pm on weekdays.
It opens at 6:00 am on Saturdays and 7:00 am on Sundays.
Follow Lucky Shot with BZ Burgers on Facebook and Instagram to keep up with each feature burger of the fortnight. And look out for their new store opening in Belconnen!
Original Article published by Michelle Taylor on The RiotACT.