I would have never dreamed that the best waffles my tastebuds have had the pleasure to encounter come out of a backyard food van just two suburbs from where I live. But here I am, at the House of Desserts, biting into an exquisite waffle streaked with lashings of melted Belgian chocolate, topped with strawberries, mini marshmallows and Oreo cookie crumbs.
The concept at House of Desserts is all about layers of fun and decadence. And choices. LOTS of choices.
First, choose the base of your dessert: silken crêpes, Belgian waffles or fluffy pancakes. "Then," owner Tamara says, "you pick your spreads, your fruits, fillings and toppings."
I suggest you check out the menu on their Facebook page before you grab your own delicious dessert because choosing will not be easy. There are currently eight spreads, two fruits, 12 fillings, and eight toppings that can adorn your dessert.
Tamara, who earned a medical science degree at UC, said she struggled to find a job. She did not want to do further study, so instead, she started a family daycare in her home. Not long after, COVID arrived, and Tamara made the difficult decision to close her fledgling daycare business.
When she was sitting on her couch one day, wondering what to do next, an idea struck her. Creating sweet treats for her family and friends had always brought Tamara joy. Maybe she could make desserts out of her kitchen – desserts that people would pay money to eat. She acted on her idea right away.
Tamara photographed her desserts and posted them on her social media channels, advertising that she made crêpes and waffles.
"After two weeks, I had 50 customers! It was an incredible response. I had never seriously thought I would be opening my own dessert business!"
The instant interest in her dessert initiative showed Tamara that she needed to do it properly.
She registered her business and ensured her kitchen met all the rigorous health and safety standard requirements. Tamara says that the next logical step was to get a food van. Converting it and rebuilding the van took three months.
In the past 18 months, her business has flourished. House of Desserts is now a family affair.
When Tamara's husband gets home from his job, he clocks right onto daddy duties with their girls, aged three and one. Tamara heads out to the food van to begin cooking alongside her brother and another assistant.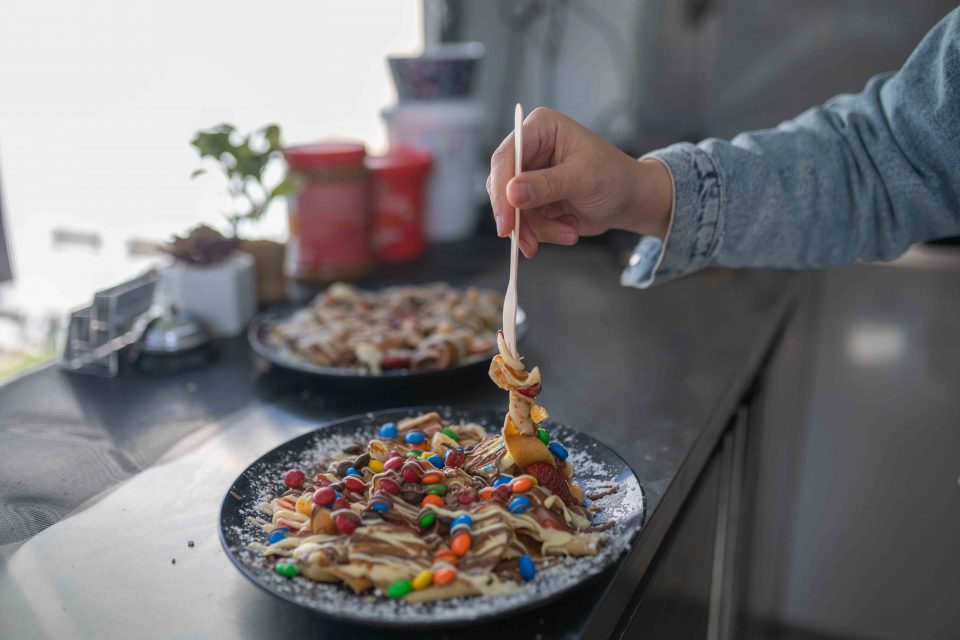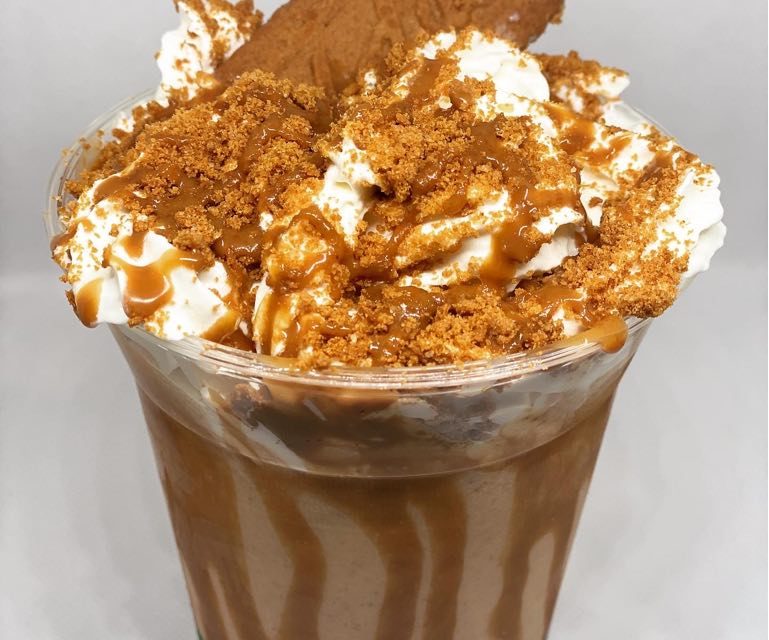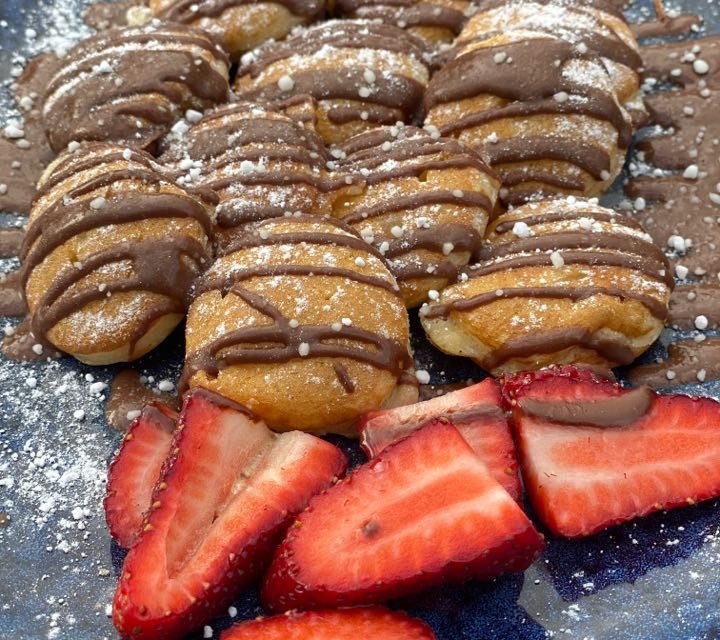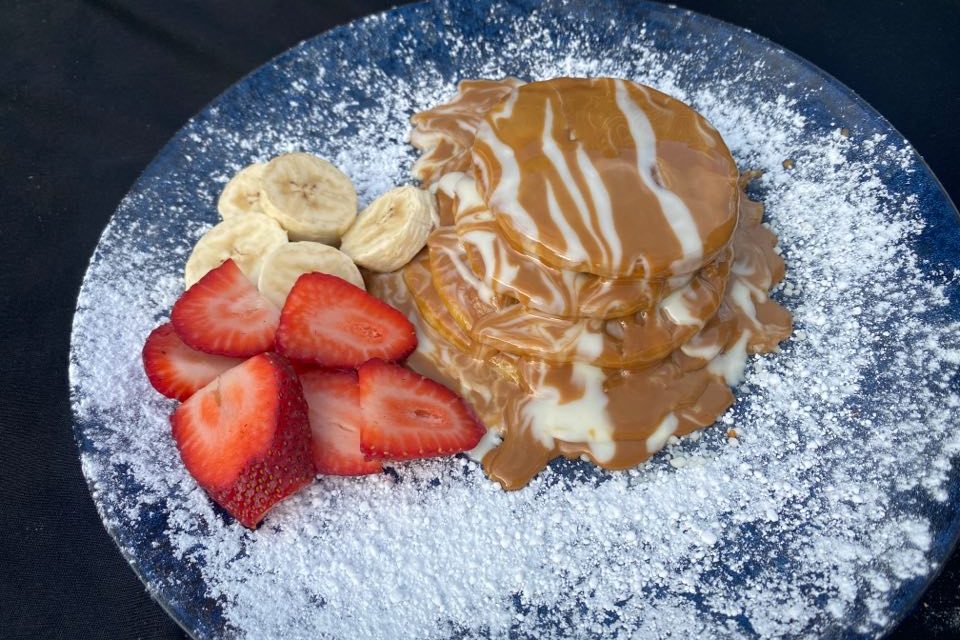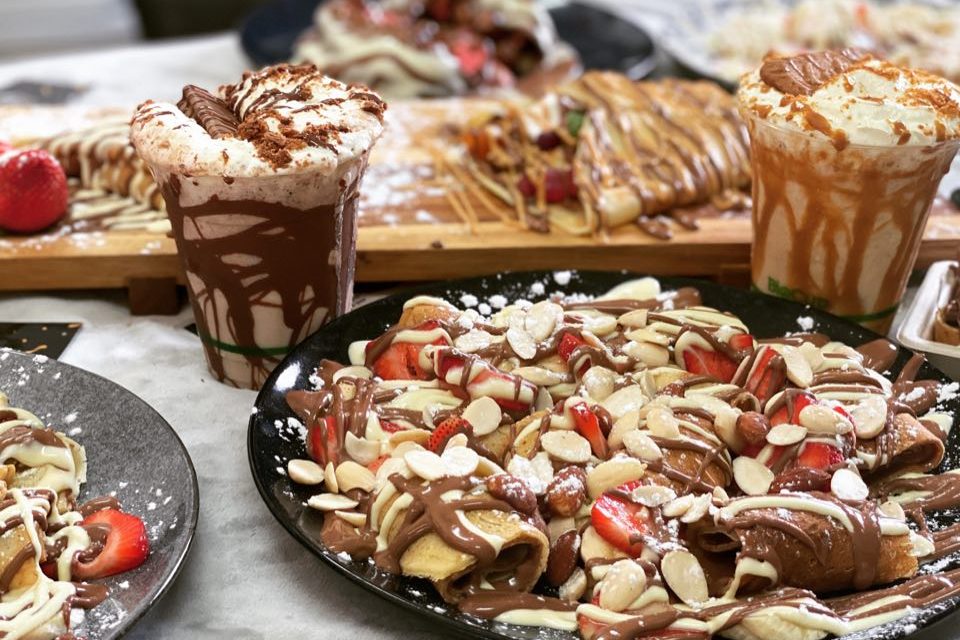 Take note that these desserts are large portions, and you may want to share a few between a group. I tasted four desserts served up fresh and then took them home to share.
Here's what we ate.
The Belgian waffles. These are the best Belgian waffles I have tasted. I have eaten so many Belgian waffles that are crisp and sugary on the outside with a dryish crunch all the way through. These are fat, firm and crisp on the outside, with a soft and spongy middle – a gorgeous vehicle for the toppings.
The fettuccini dessert is several crêpes sliced thin like fettuccini strips and topped with your favourite toppings. The crêpes are so fabulous in texture, you could eat them just on their own. Tender and stretchy crêpes, delicate yet resilient under the wealth of toppings I have on mine.
My Ferrero Rocher bites are scrumdiddlyumptious. First, what a great theme! Think drizzled melted Belgian chocolate, fresh fruit and a smattering of yummy roasted hazelnuts over mini rolls of crêpe perfection.
The lotus milkshake is run through with crunchy lotus crumbs and topped with softly whipped fresh cream. The salty lotus bursts in every mouthful make this shake extra amazing – the top of the shake is so lush and fluffy; it reminds me of a traditional Greek frappe.
Other fun dessert concepts on the menu are the dessert sushi and a crêpe pie! My sushi has a chocolate mud cake filling, and each piece is topped with a different type of chocolate or strawberries and the whole plate is drizzled with melted Belgian chocolate.
House of Desserts is located at 32 Polilight St in Dunlop. It is takeaway or delivery only (UberEats, Menulog and DoorDash), and it's open from 6 pm to 9 pm Monday, Thursday and Friday, and from 6 pm to 9 pm on weekends.
Follow them on Facebook and Instagram. Come to the food van and watch your dessert being prepared or visit the website to place your order.
Original Article published by Michelle Taylor on Riotact.