The most scrumdiddlyumptious noodles have landed in Canberra. They're Biang Biang's distinctive, oversized 'belt' noodles. Hand-pulled until they are as wide as a belt, the noodles are the perfect shape to absorb flavours and sauces.
Apparently, though, we Canberrans cannot handle our chilli.
Renee, owner of the Civic store, says that when Biang Biang launched here in September, chefs prepared dishes using the same amount of chilli as its Sydney store. But they quickly realised that they needed to cut back on the chilli quotient. Canberra was not ready for that level of spice heat – the spicy pungency and punch that is Sichuan cuisine, where the noodles glisten with red flecks of chilli – well, it was a touch too much.
But after some refinement, taste has met technique.
"Everyone loves our signature noodles. Our most popular dishes are the combination noodle dish or the noodles with lamb, beef or chicken. We have customers who come in and get the same thing every single day!"
Once you place your order, you receive a buzzer that will flash its lights and vibrate when your dish is ready. Even though the noodles are cooked fresh to order, Biang Biang's meal turnaround is fast. A dish only takes around 3 to 5 minutes, so it is perfect for your lunch break. Now that the weather is warmer, the outdoor seating is a welcome option.
"We have a simple menu, but we ensure that every dish we send out is perfect," Renee says. "Check out our meal deals on the meal combo page. You can get any noodle dish with a side dish of your choice for $18.90."
The ox tongue and pig's ear options jump out at me from the list of side dishes, but you can order a less exotic side, like the vegetable salad or sliced pork in chilli oil.
The plating of the bowls is striking and colourful. Some dishes don't even appear to contain noodles at all until you dig down a bit. Stir the entire dish as soon as it arrives so that the fresh noodles don't clump together.
I start with a vegan dish: belt noodles with tender chunks of eggplant tossed in a rich tomato-based sauce. It almost tastes Italian until my mouth starts to tingle with a subtle hit of chilli. Those biang biang noodles are wonderful. Cooked al dente, their smooth chewy texture is so pleasurable to bite into and slurp up.
Biang Biang keeps the flavour of a traditional Xinjiang chicken dish while toning down its fiery heat. Tender boneless chicken in a complex sauce that tastes of smoky cumin, sweet cinnamon and anise with a buzz of Sichuan pepper and chilli in the background.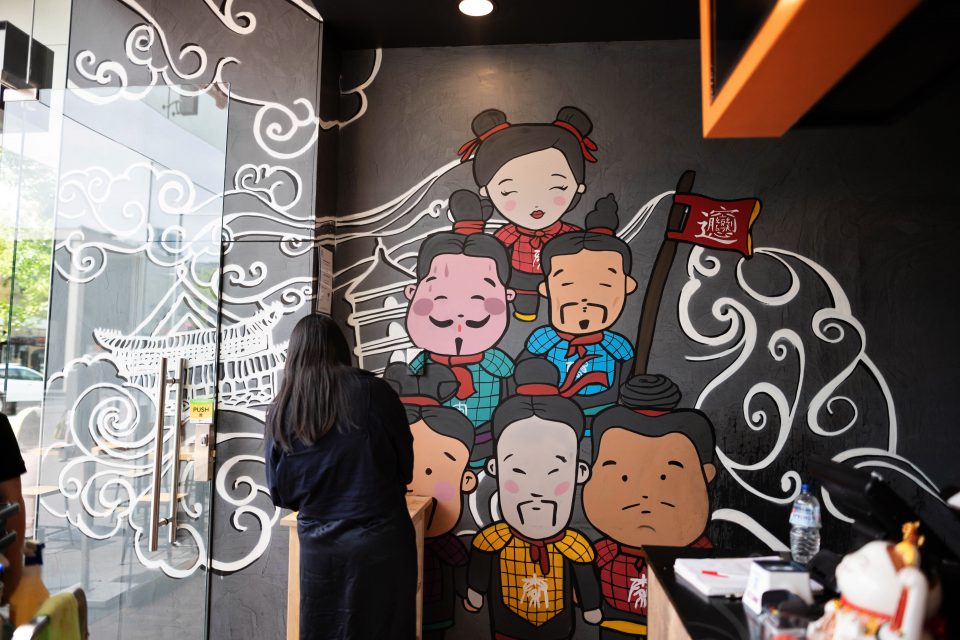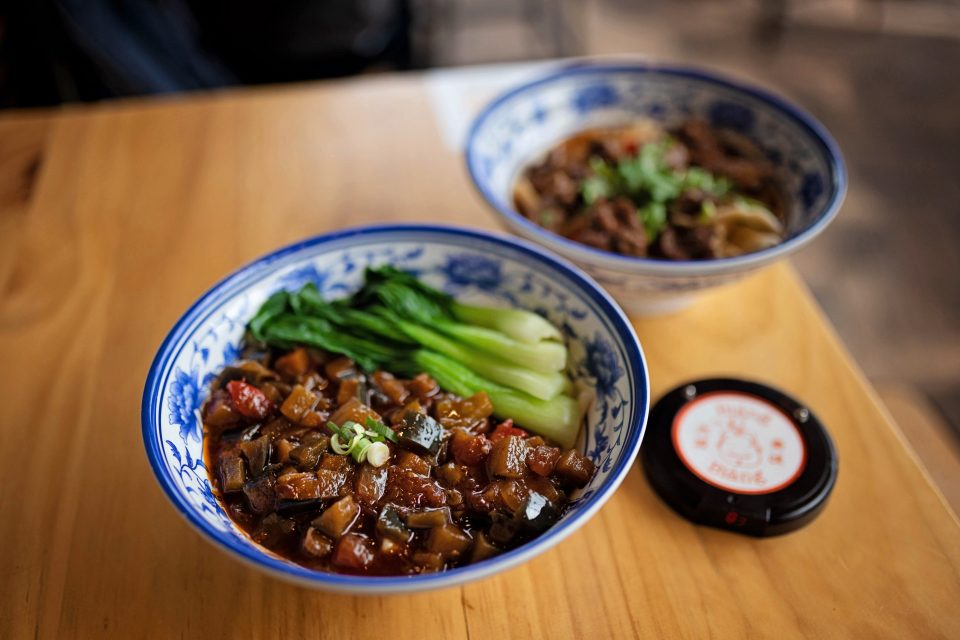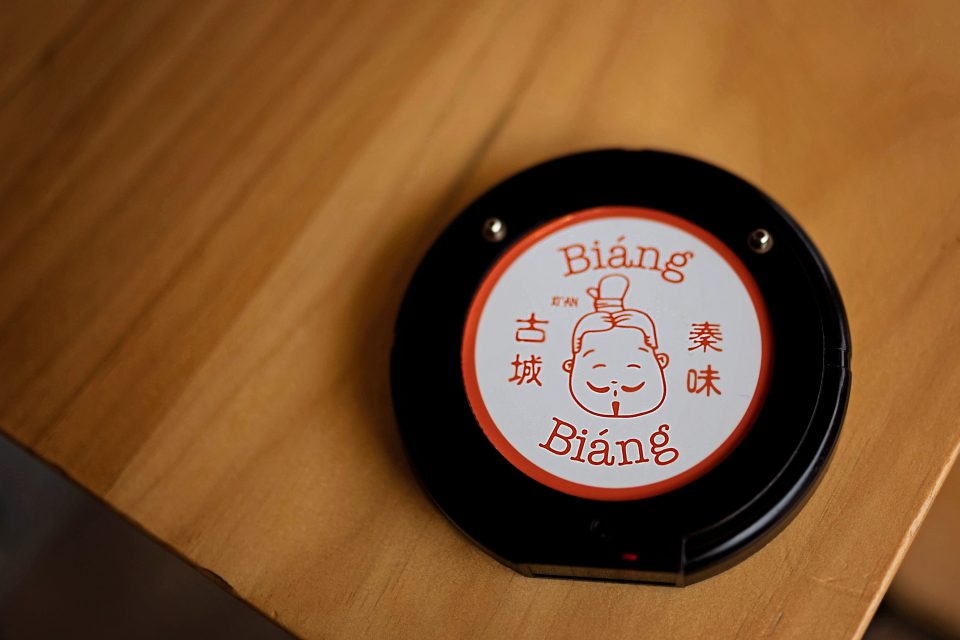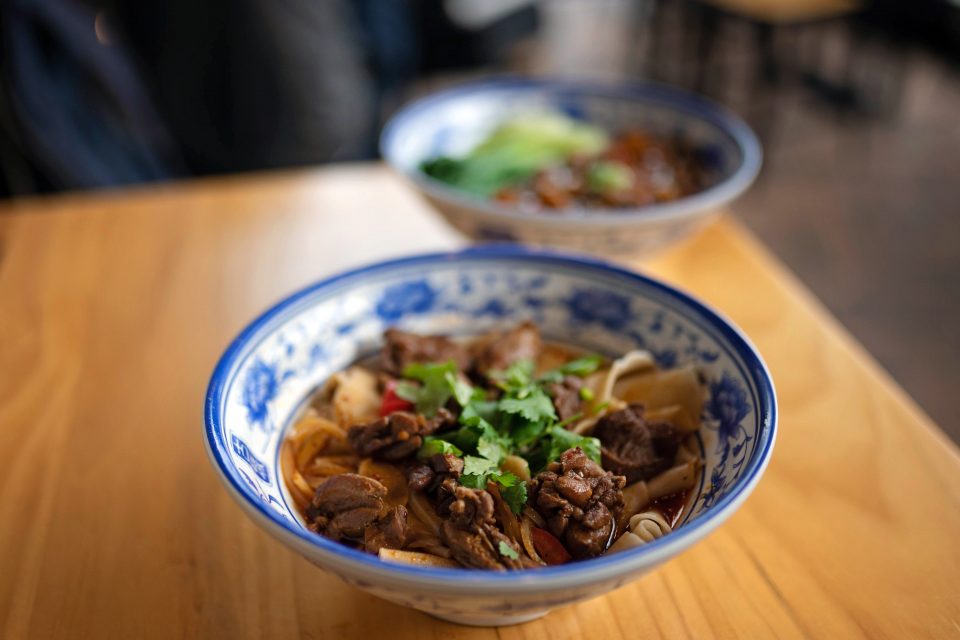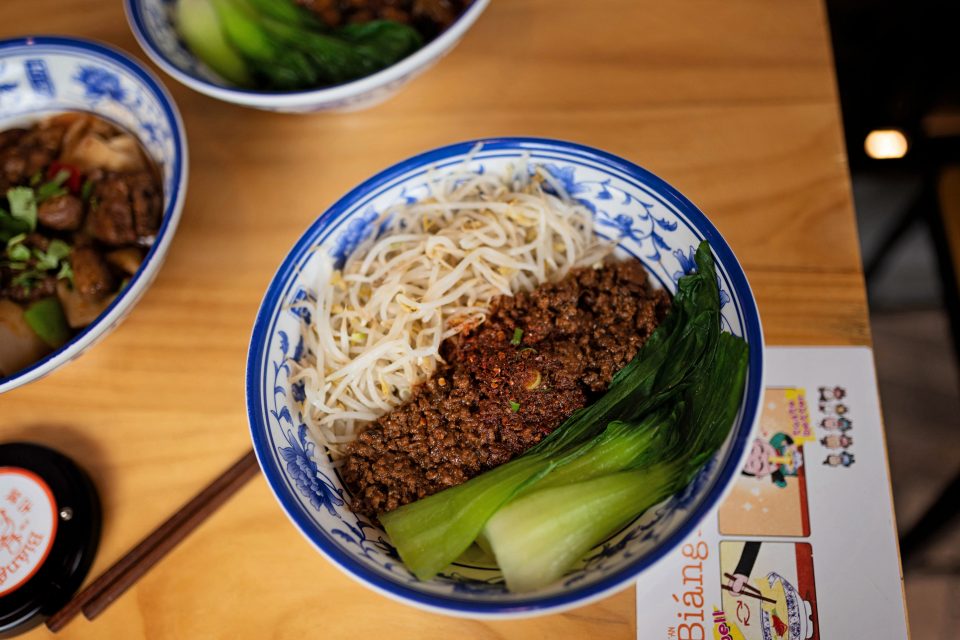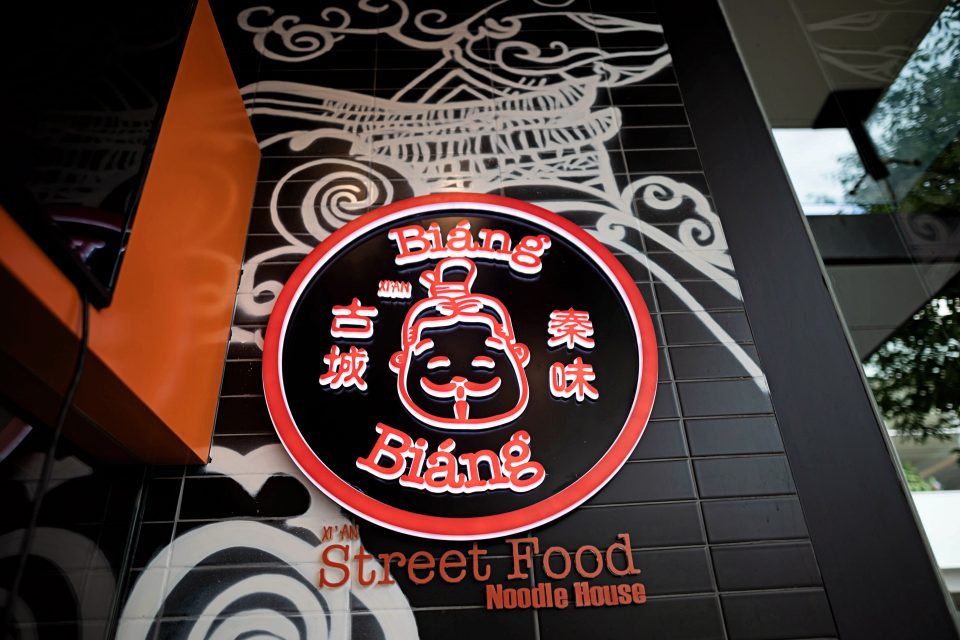 The meat sauce brings the biggest hit of chilli so far. It only rates one chilli emoji on the menu. I would give it two. Nose dripping, gasping the air to find relief for my burning mouth, I keep eating. The flavour in that mince is unique and more-ish with crunchy beans sprouts for texture.
The sides are tasty. My favourite side is the tender strips of ox tongue.
Just one bowl of Biang Biang's belt noodles will not be enough!
Biang Biang is located at Shop EG01B, 148 Bunda Street, and is open every day from 11:00 am to 9:00 pm.
Follow them on Facebook and Instagram.
Original Article published by Michelle Taylor on The RiotACT.