Reload Bar and Games finds itself in an enviable position, literally, in Civic's Sydney Building after many years of feeling invisible.
Co-owner Ravi Sharma says, "We were in a dead zone; tumbleweeds were rolling past. But now the city is encouraging people to come outside."
Light rail and the revitalisation of Northbourne Avenue has breathed new life into Reload's section of the city. With outdoor café seating that spills out under the arches of the Sydney Building, a stunning new deck backing on Verity Lane and with Token, their new joint restaurant venture with Soul Cartel right next door, 2021 is gearing up to be an amazing year for Ravi and his staff.
"We are the original games bar in Canberra," says Ravi. "There are three of us behind Reload. My friend Jim had a games café. He realised that many guys stayed back really late and just brought their beer with them. We did some research and saw that game bars were really taking off around the world. Jim is already well connected to the gaming community, so our base was strong from the outset."
At Reload, gamers can take their favourite pastime beyond a dimly lit living room. Instead of only chatting to friends through a headpiece, hold an epic gaming party at Reload, with sustaining drinks and food at your fingertips! As 'Australia's largest video games and pop culture bar', Reload caters to group fun as most of its games are fitted with four controllers.
Despite being next door to each other and connected by menu and theme, Reload and Token each exude a unique identity and atmosphere. Token accommodates all ages, hosting the board games cupboard. Token also offers Old Daytona plus other arcade and pinball games you can't play at home.
"But the modern gaming happens in here," says Ravi, who points out Reload's new fighter games, along with Guitar Hero, Mario Kart and Smash Bros.
"We have seats for about 40 people to play games, but we have a capacity between all our spaces for 150. People come here on a Saturday night, not just for gaming but for the alternative culture and atmosphere. Reload can become noisy at night as the dance floor fills up. It's an activity-based venue, so we don't attract the same trouble that some bars may get. And being a former nightclub, our sound system is fantastic."
Check out Reload's inventive cocktail menu, set in a neon green Xbox case. The cocktails are either game or pop-culture-themed. Choose from six tap beers or get a mocktail to keep a clear head and gain a game advantage. Reload offers jugs and loves catering for groups and parties.
"Token's kitchen is operated by popular burger brand Soul Cartel, who have a strong following for their premium burgers," Ravi says.
Soul Cartel's soul food menu reads like a page of comfort eating: juicy wings, fries, mozzarella sticks, nachos and a large selection of burgers. Vegans aren't forgotten either and are well catered for. Ravi says that the beast burger gets the most attention.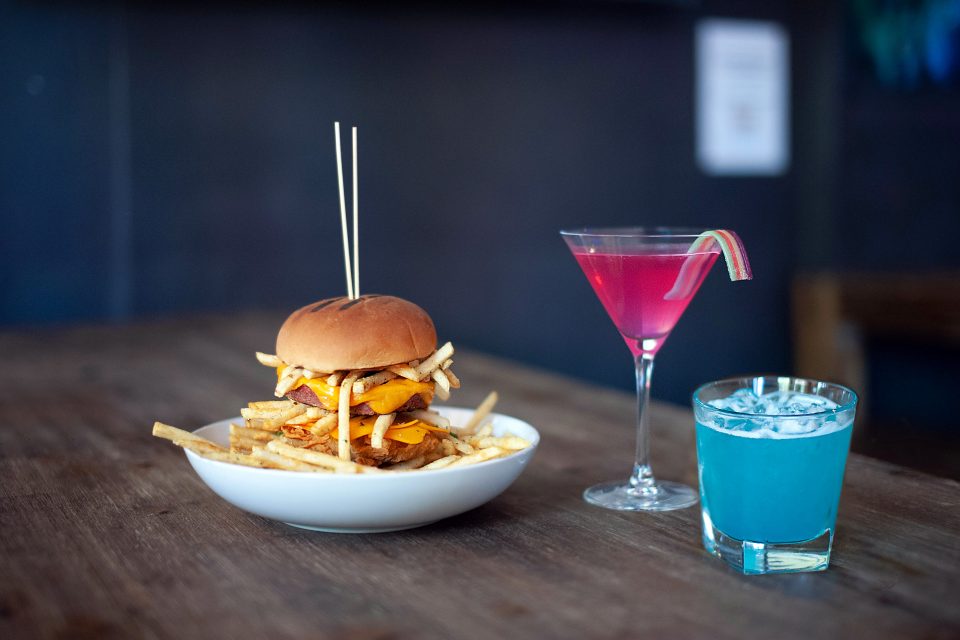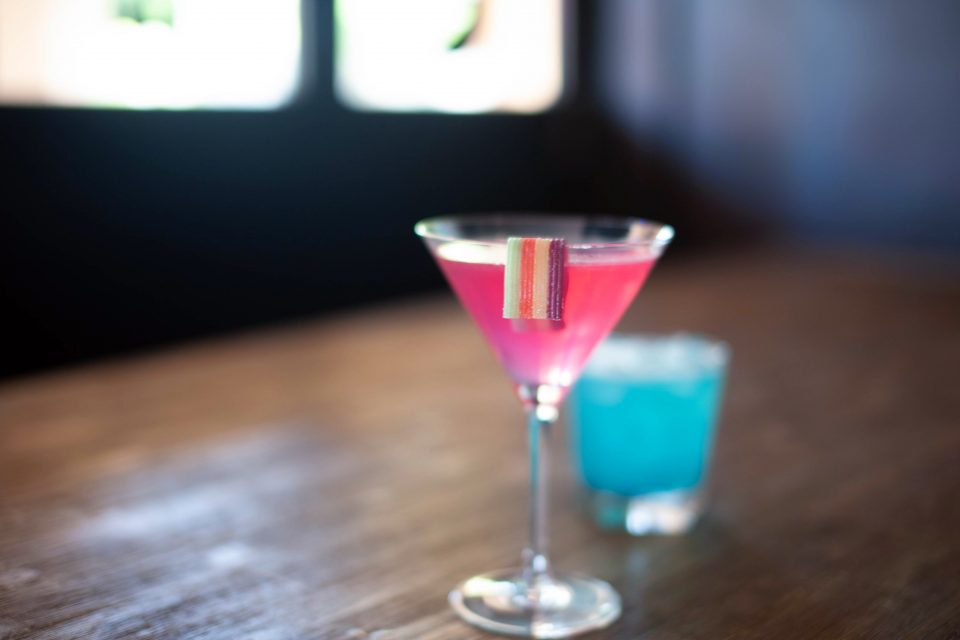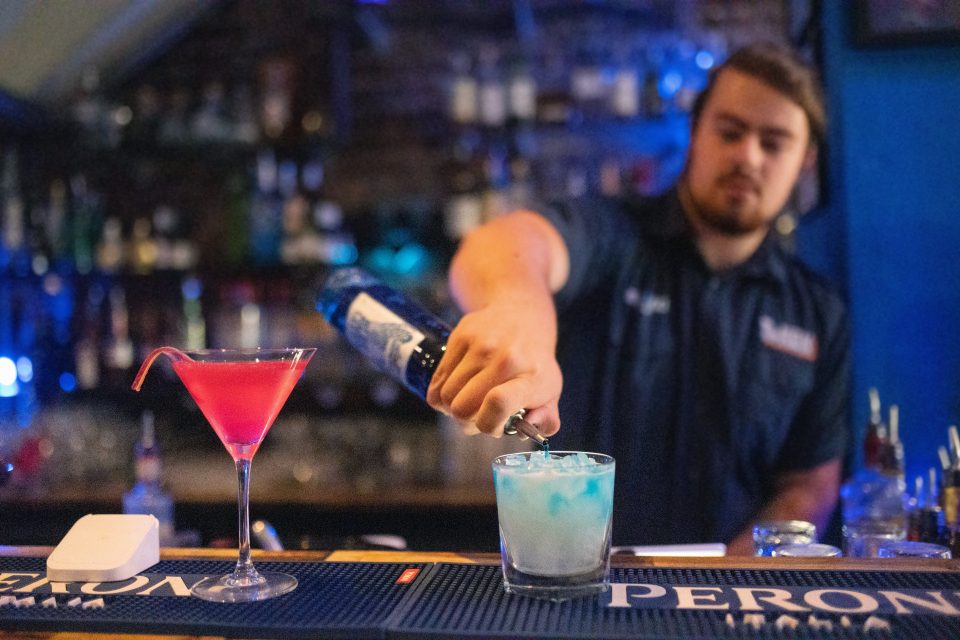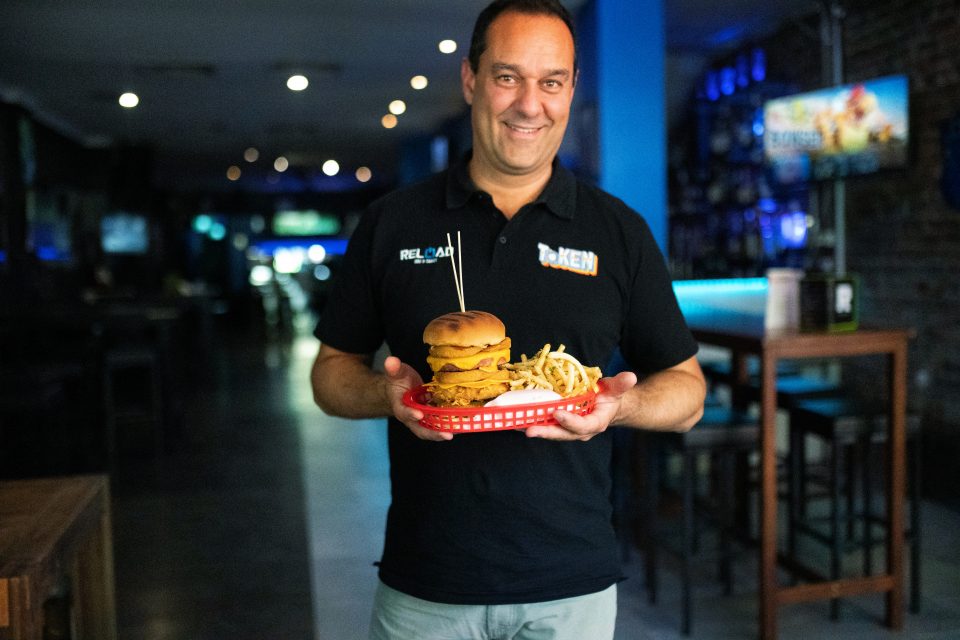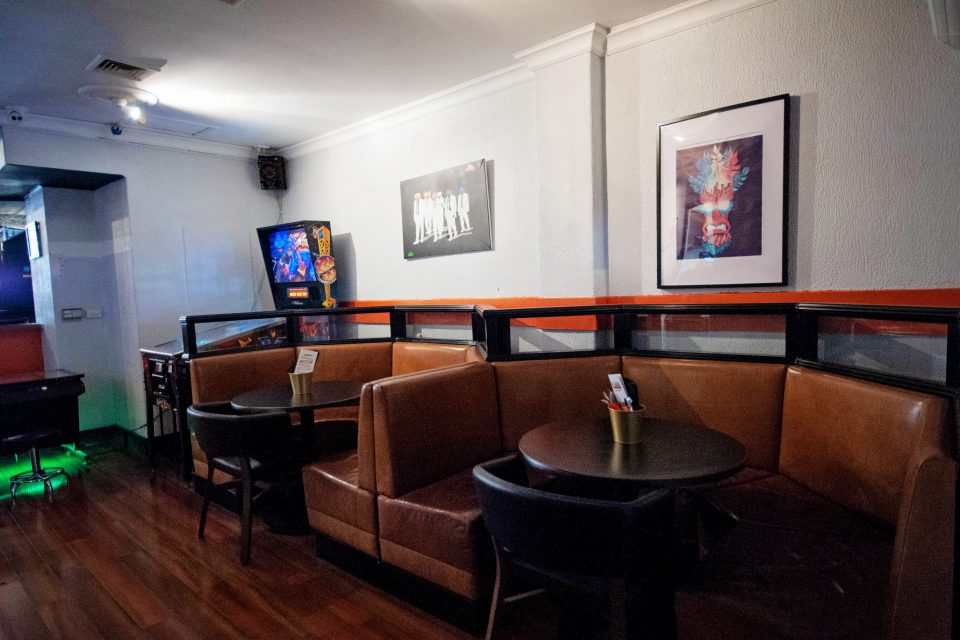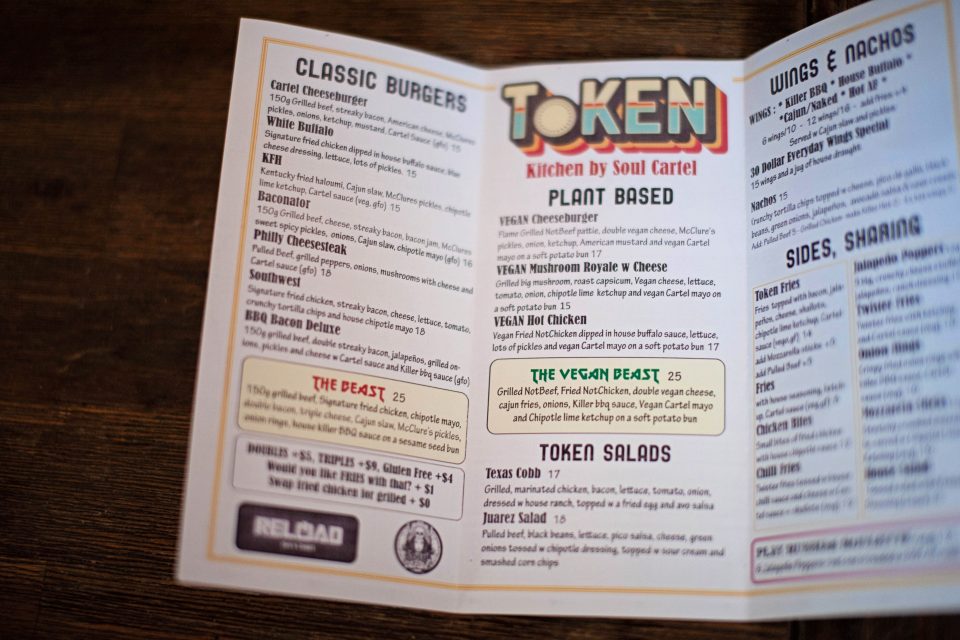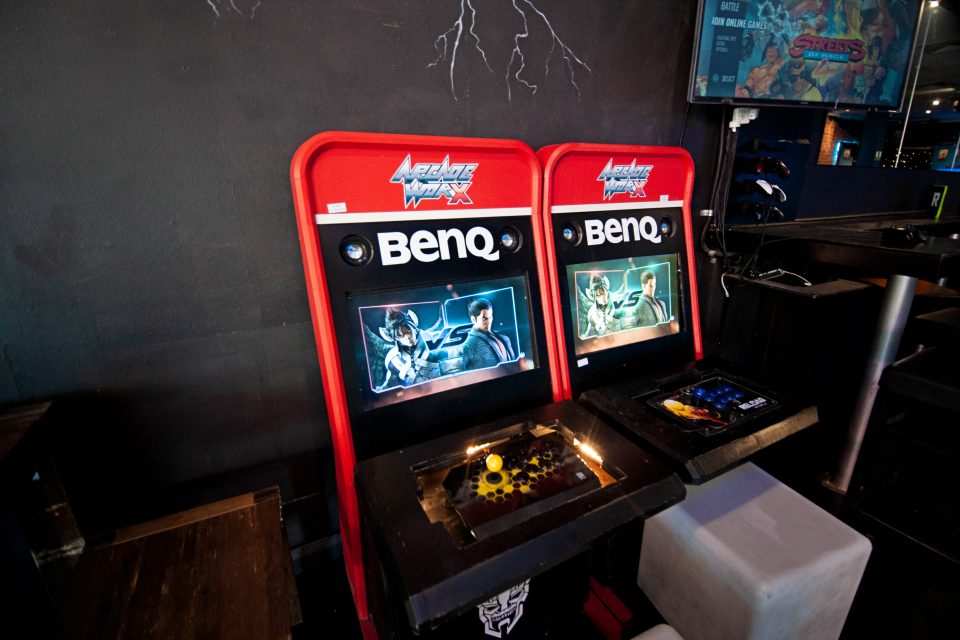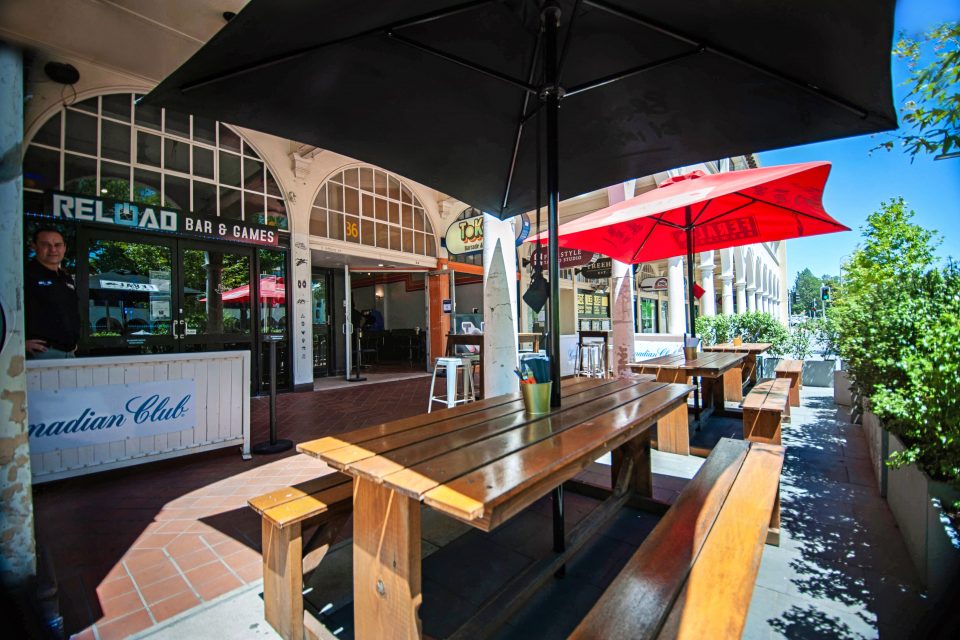 I order the Vegan Beast purely out of curiosity. The first thing I notice is that the vegan cheese has melted very convincingly over the burger's two patties. It tastes like cheese when I bite into the burger. With a grilled NotBeef patty, a fried NotChicken patty, onions and crunchy Cajun fries wedged in as well, the vegan beast is a tasty and filling dinner option. The sauces in the burger, including Vegan Cartel mayo and a zesty chipotle lime ketchup, bring the zing.
Creativity extends to the drinks menu, which has a wide selection of cocktails and mocktails. Created using their house-made neon bubblegum syrup, Reload's Princess Bubblegum cocktail is all candy notes and sparkles, with a rainbow sour strap dangling over the rim. The Sub Zero, a bourbon-based cocktail, is bright blue thanks to blue curacao, leaves a refreshing tang of citrus on the lips.
Reload Bar and Games is located at 38 Northbourne Avenue in Civic.
It is currently open Thursday, Friday and Saturday from 5:00 pm until late.
Token is open for lunch from 12:00 to 2:30 pm on Thursday and Friday, and for dinner on Wednesday, Thursday, Friday and Saturday from 5:00 pm until late.
Follow Reload and Token on Facebook and Instagram, or make a booking online on their website.
Original Article published by Michelle Taylor on The RiotACT.