If you want an example of hospitality grit, of a business team that picked themselves up from the lowest of lows and then piece-by-piece rebuilt a fresh new identity and reputation, look no further than Patissez.
I am sitting in their Bougainville St cafe, full of anticipation, lured in by the drool-inducing images and cheeky descriptions on their social media channels.
Have you seen Patissez's Isolation Station posts on Facebook and Instagram?
Their flawless takeaway meals, set prettily into segmented packaging to keep all the condiments and toppings fresh, was a brainwave born out of lockdown. One particularly enticing post featured golden ricotta hotcakes paired with whipped honeycomb butter, Canadian maple syrup, double cream and house-made honeycomb.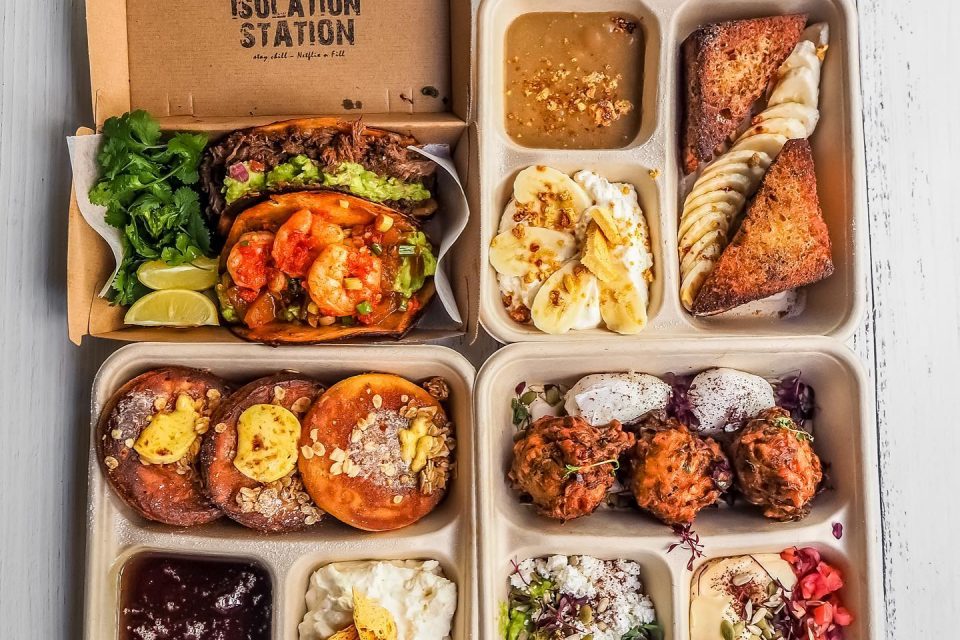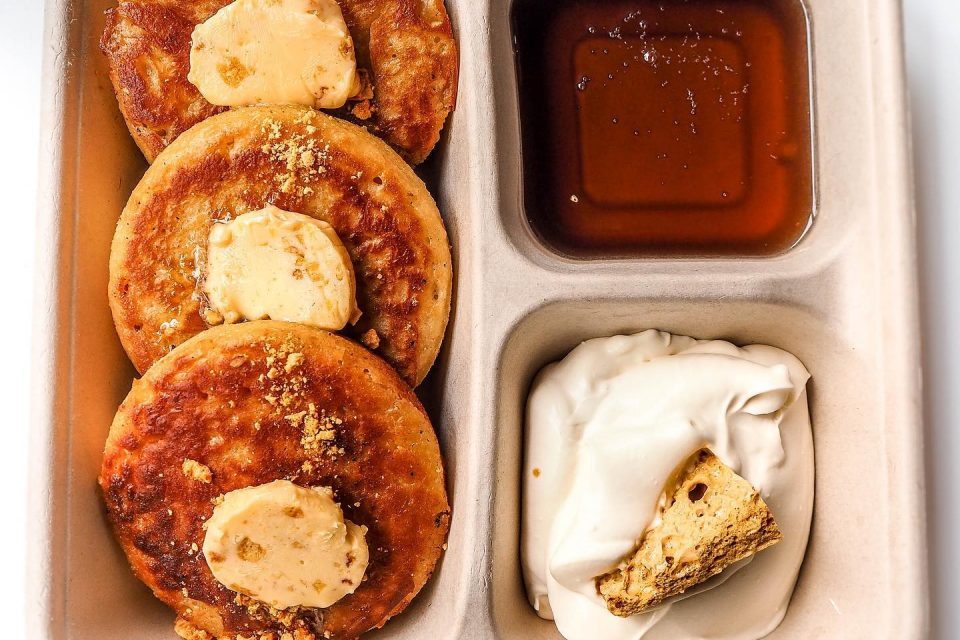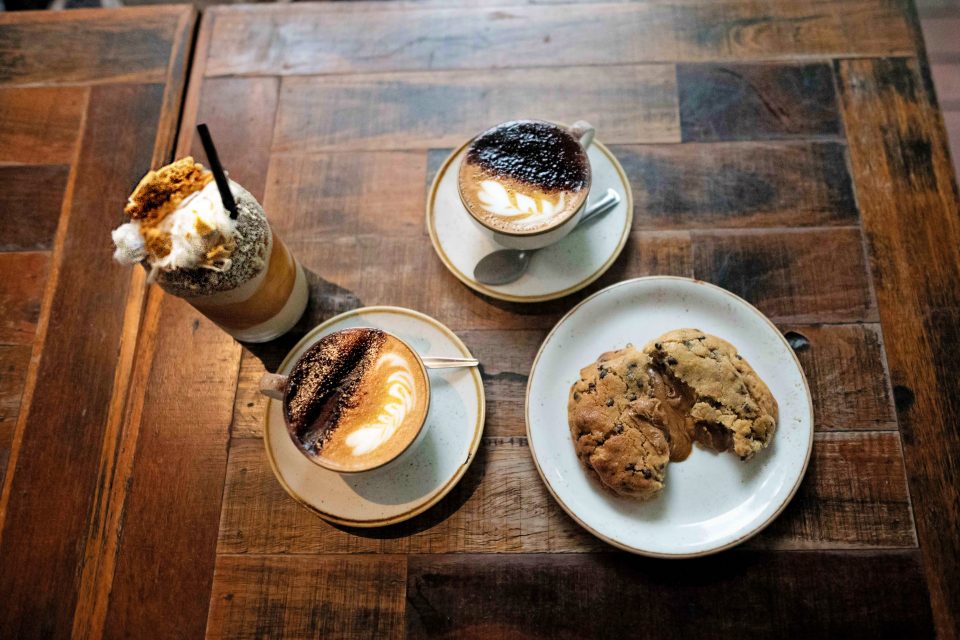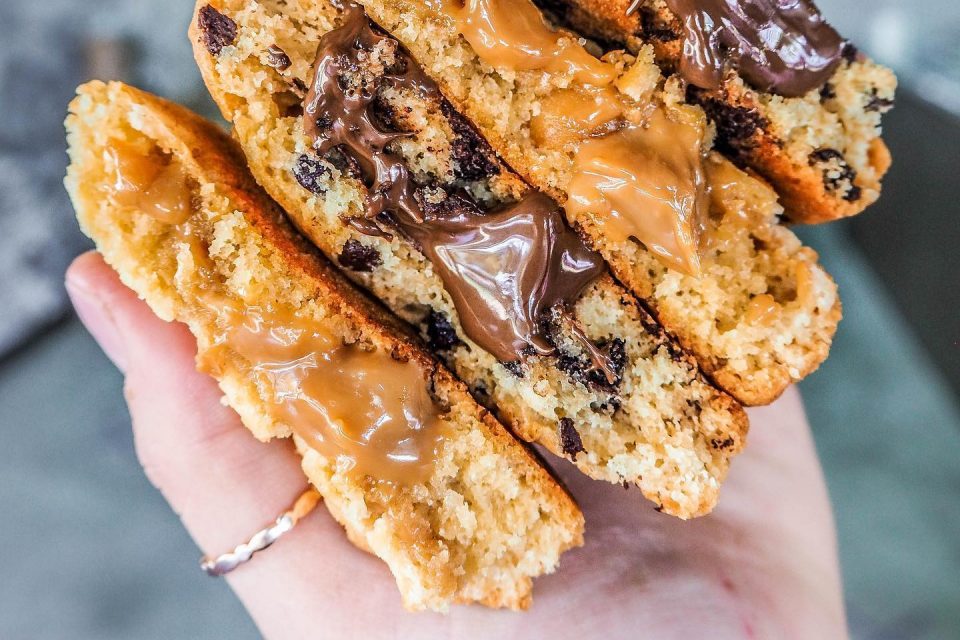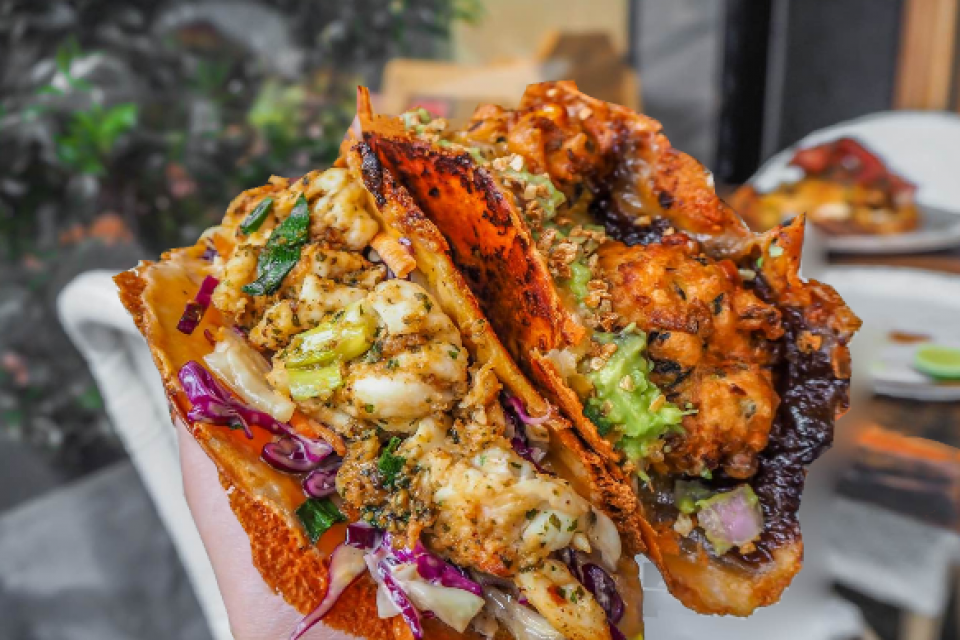 The team used lockdown as a chance to reinvent themselves.
"COVID was actually good for us," owner Anna Petridis says. "We approached it intuitively. A couple of weeks before lockdown, we ordered our packaging for takeaway meals by the thousands.
"It was the perfect opportunity to rebrand away from the 'FreakShakes'," Anna laughs.
"They were very much a blessing and a curse. Probably more of a curse. They became a time-consuming, labour-intensive product that completely overshadowed our food. We also began to shake off our death by a thousand cuts from a couple of years ago, when we literally lost everything and had to start all over again. We had to scratch our way back from the ground up. You know, some people didn't even know we did food!"
Anna says that hitting their lowest point forced her to evolve as a person and as a business owner. She went into the kitchen for three or four months and worked really hard.
"It was such a good learning experience. I now know how to run the kitchen myself. I wrote all the recipes," she says.
"We totally transformed and systemised the business in a way I didn't even know was possible. Now we just make the food we like. We are not looking at or trying to copy what any other cafes are doing. The team creates fresh, full, fast plates. We have progressively evolved our systems in the kitchen. Everything is made fresh onsite, but you are not waiting more than 15 minutes for your food. Our team is marvellous. The two girls in the kitchen now are just amazing; I couldn't do it without them."
Patissez's menu is exciting. Their food is a feast for your eyes, inventive, fun and colourful. You can still find all the trademark FreakShake flavours here, still beautifully dressed, except they are now the size of a regular shake. And as I am about to discover (spoiler alert), they make the very best tacos EVER. Tacos that you can order from 7:00 am!
Anna spent a lot of time researching Mexican food online and experimenting in the kitchen. She has six tacos on the menu now – loaded tacos piled high with toppings that go so well together they complete each other's sentences.
We order a beef taco (the carne) and the prawn La Gamba to share between us. The contrast between the two is so different; we couldn't have chosen any better.
The carne taco is rich and luxurious. Twelve-hour-braised beef brisket topped with Mexican cheese, lush guacamole, shallots and crunchy corn chip bits. I could eat this dish all day long. And the taco shell is tasty enough to eat on its own. Like no taco shell I have ever tasted.
We divvy up the La Gamba taco. Filled with tender, garlicky grilled prawns, a light bright pineapple relish and fresh guacamole, this taco brings tropical Cabo sunshine to our rainy Canberra morning. Every bite delights us.
Did we save room for some sweet breakfast? Of course!
The Banoffee French Toast is generous wedges of house-made brioche, butter-fried until golden, garnished by banana slices, wisps of fairy floss, great shards of honeycomb and lashings of salted butterscotch sauce. I cannot stop sopping up that salty-sweet sauce with the toast. So yummy!
"When the food comes out from the kitchen, I am proud to put it down in front of a customer," Anna says. "Their eyes are going to be excited; their stomachs are going to be happy. What they see online is exactly what they are going to see on the plate in front of them."
Rediscover Patissez. Located at 21 Bougainville St in Griffith, they are open from 7:00 am to 2:00 pm weekdays and until 2:30 pm on weekends.
Follow Patissez on Facebook and Instagram. And keep an ear out for exciting taco news. Patissez's delicious taco concept is spawning an entirely new business that will launch this year! Follow their new Instagram page- Cartel Tacos to learn more.
Original Article published by Michelle Taylor on The RiotACT.