Next time you are heading out to the Cotter and Molonglo Valley, make Morning Dew cafe at Denman Village your coffee pit stop. It is close enough that your brew will still be piping hot by the time you arrive at your final destination and the coffee is good!
A gateway to the Stromlo and the Cotter's outdoor attractions, Denman Village Shops is becoming a community hub. Morning Dew opened its doors a year ago, offering top-notch coffee and cafe meals to residents from the surrounding new homes and apartments.
"We want to provide quality food and coffee to the 'burbs," says head chef James Calagos.
"Locals shouldn't have to drive to Manuka or the city for a good cafe experience – we want them to have it at their fingertips.
"We now have customers visiting from all over Canberra to experience this hidden gem."
James's curiosity about different cuisines and cooking styles has seen him become a 'James of all trades'. He has gleaned experience at several local Canberran fixtures before heading up the kitchen at Morning Dew. Honing his burger skill set at Grease Monkey, then perfecting the breakfast classics at Tilley's, James finessed earthy delicious vegetable dishes at Two Before Ten and explored fine-dining concepts in the kitchen at Me and Mrs Jones.
He marries all these diverse experiences into Morning Dew.
"It's a cafe that caters for all tastes," he says.
"We have quick breakfast options like our bacon and egg roll for all the tradies that come through. And besides the regular cafe breakfasts, we have some original and exciting menu options for the more adventurous. We are all about specialty coffee. We use world-class ONA coffee which is roasted locally. People come for the excellent coffee and the beautiful atmosphere."
Everything on the menu looks so good.
If you are a waffle lover, make sure to ask about the sweet waffle of the day! For my breakfast, I opt for James's twist on an Eggs Benny. Instead of the traditional sourdough, the eggs rest on a Japanese croquet. A patty of soft mashed potato, the croquet is dipped in panko crumbs and deep fried until crunchy. The croquet's crumb is snappy and crisp with a tender filling. It works well with the whole dish: perfectly poached eggs, lashing of crispy bacon, spears of fresh asparagus and baby spinach are covered in luscious hollandaise sauce. It is delicious … and the coffee is perfect.
Next time, I want to try the Green Island Waffles. Savoury waffles are one of my favourite breakfast treats, and this version features spinach and avocado with dukkah-dusted Persian feta. I don't know how James manages to make these dishes with his half-sized 'satellite' kitchen.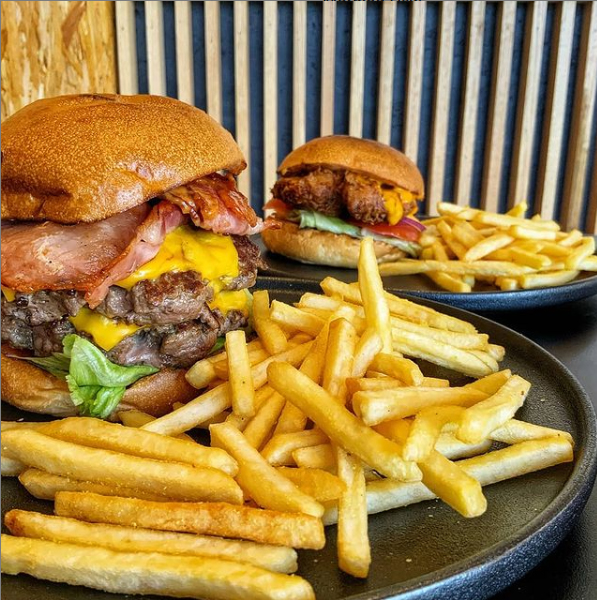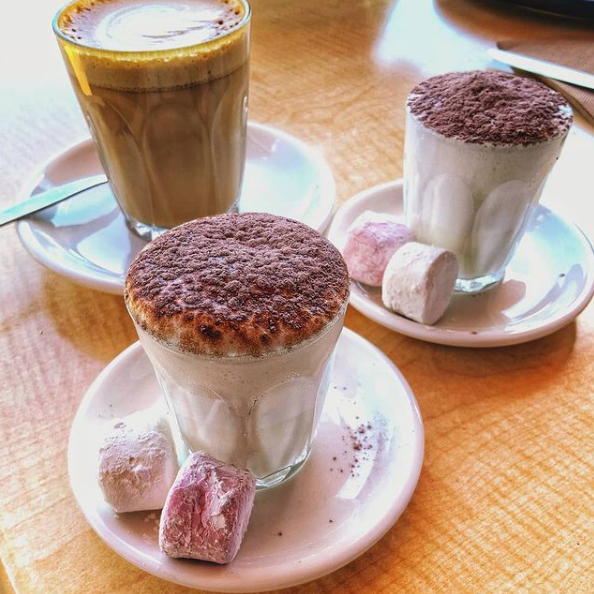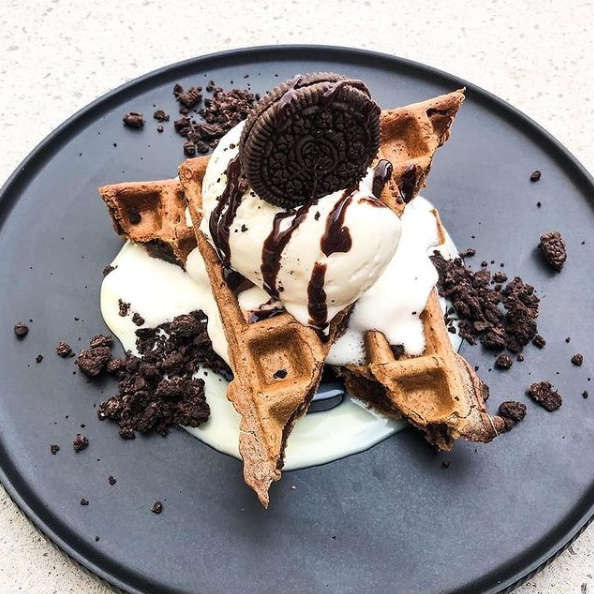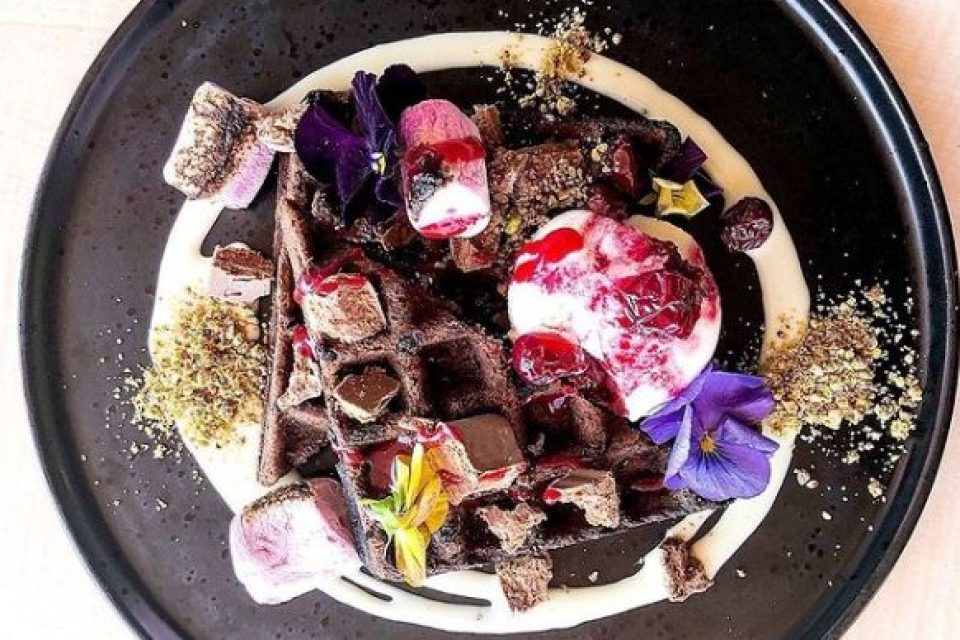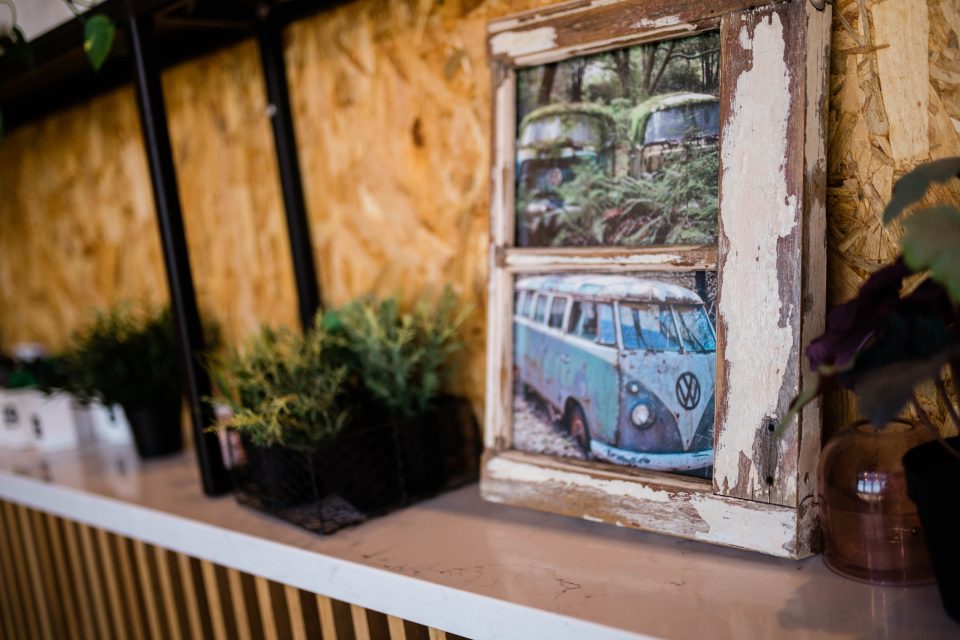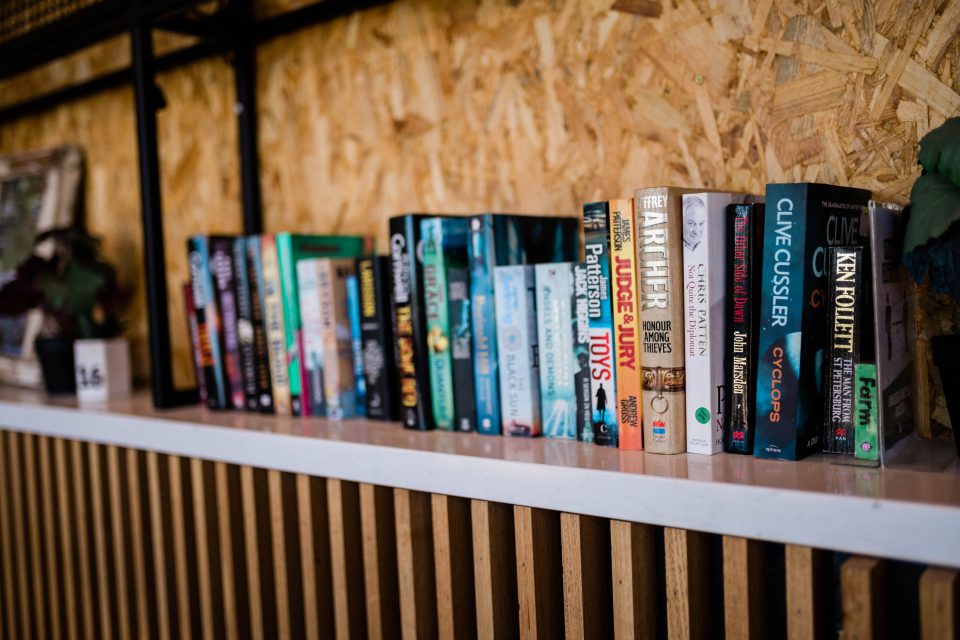 Follow Morning Dew on Facebook and Instagram and keep an eye out for their next big thing coming soon, the launch Molonglo Valley's first licensed venue – Honeysuckle – right next door.
"It will be family-oriented and very much about supporting local suppliers and businesses. With some of the finest selection of beers on tap and wines from the Canberra region, it will be open for dinner seven days a week. Finally, a place for the residents of the valley to unwind in the evenings!" James says.
Morning Dew is located at Shop 5, 3 Felstead Vista at the Denman Village Shops.
It is open Monday to Saturday from 6:30 am to 3:30 pm, and Sunday from 7:00 am to 3:30 pm.
All-day brunch is served until 2:30 pm. Morning Dew will be closed on New Year's Day.
Original Article published by Michelle Taylor on The RiotACT.