Next time you want to order desserts or cupcakes to impress, why not try something new and exciting.
Canberra is bursting at the seams with talented pastry artisans so let us introduce you to two diversely skilled pastry chefs producing incredible flavours and textures.
The Memory French Desserts
Harrison, owner of The Memory French Desserts, in Belconnen, is a young husband and father whose pastry business was born out of desperation during the COVID-19 pandemic.
"I started my patisserie journey at Le Cordon Bleu Sydney in 2015," he says.
"I still always feel amazed by how these beautiful desserts are made. My wife, Maree, and I launched our home baking business in 2020 during the pandemic when Canberra was in lockdown.
"Hospitality was affected and lot of restaurants closed. I received a stand-down letter from my boss as they were unable to operate as normal due to the lockdown restrictions. I was lost, down and not sure what to do."
Harrison's passion for creating desserts needed an outlet so he made delicious creations for his friends and neighbours, which were a big hit.
People began requesting his desserts, and with his confidence boosted, he and Maree registered their business name and were ready to operate in June 2021.
"Our business is called The Memory because we believe dessert is an artform and we want to create a wonderful memory for our customers," says Harrison.
"We hope they feel the joy and love we put into our products. We major in French-inspired desserts with an Asian twist. Our top sellers are the lemon meringue tart and matcha choux puff. Most of my desserts are less sweet compared to others."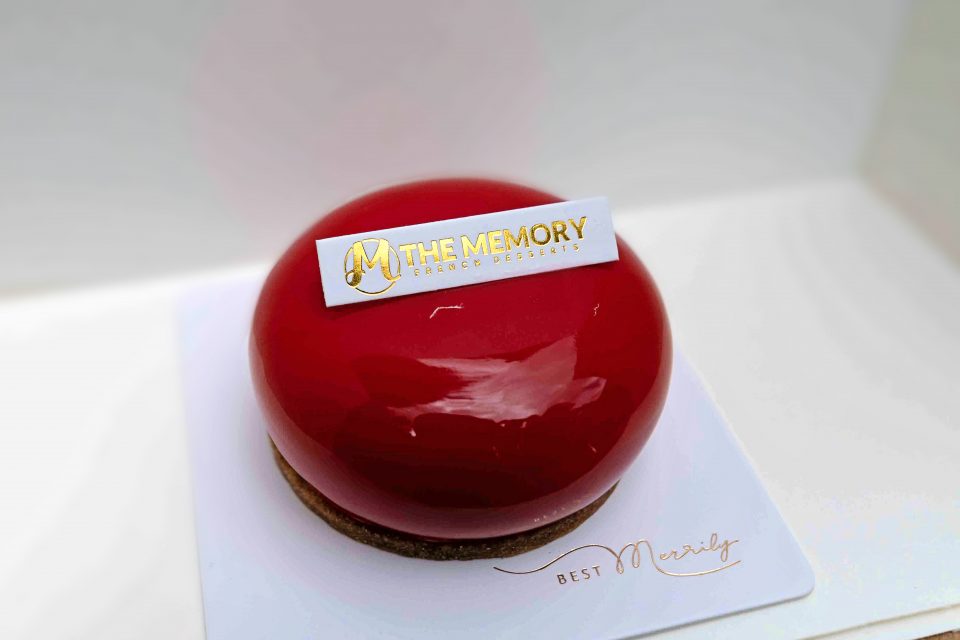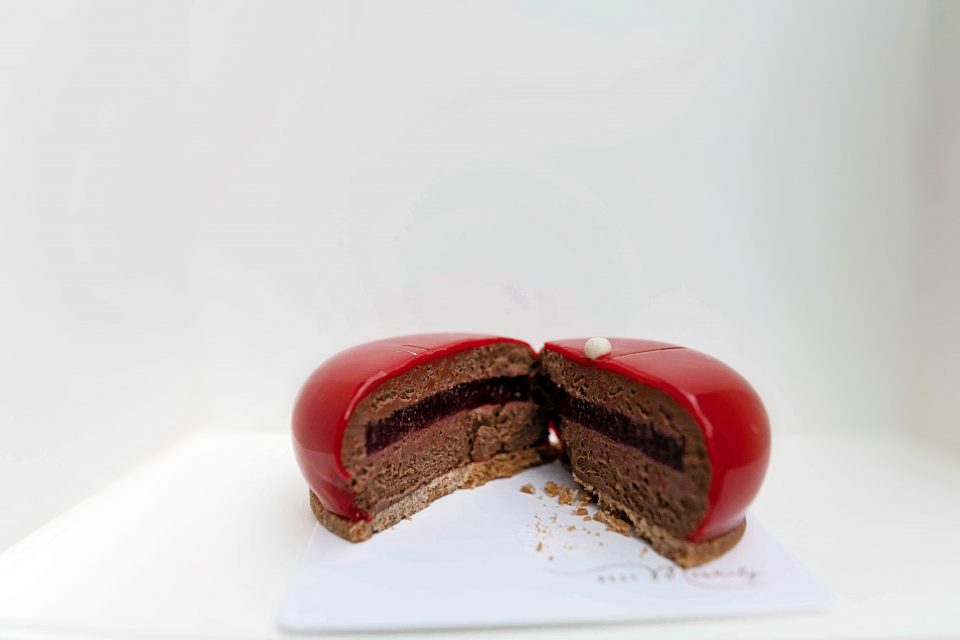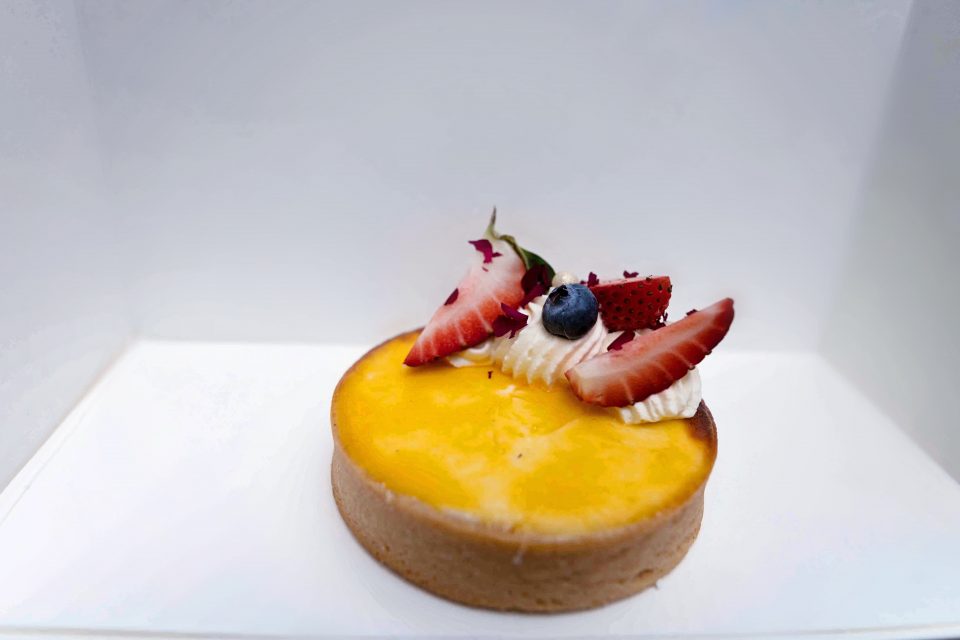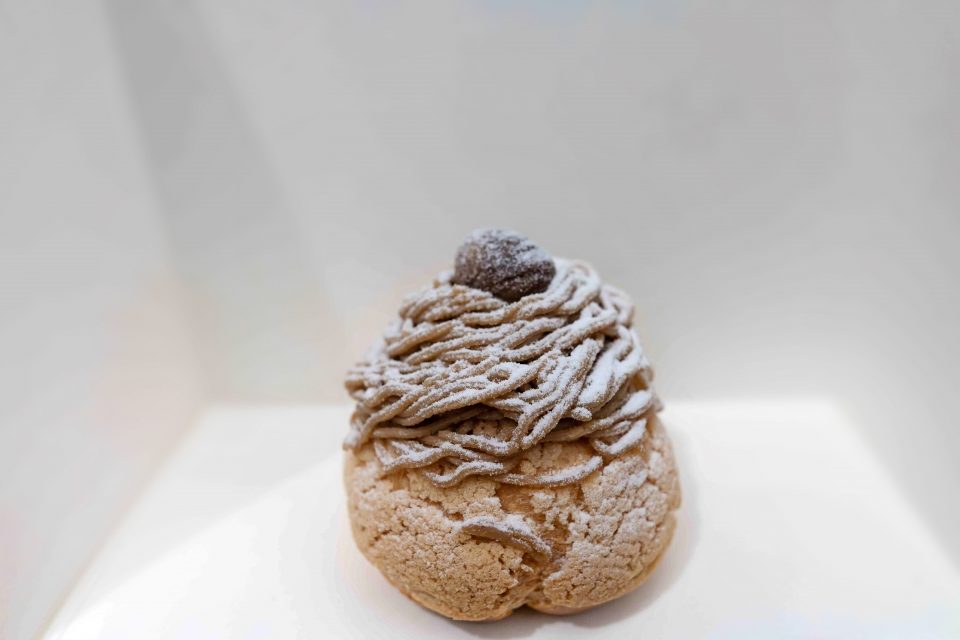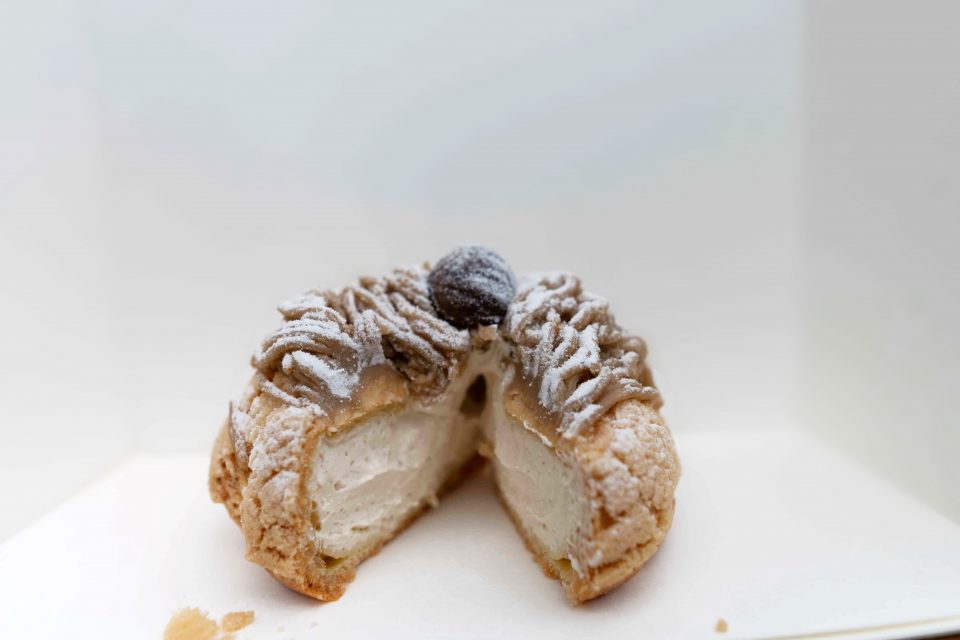 This is very true as The Memory's desserts are not overwhelmingly sugary, which enhances the flavour of the other ingredients and means you can probably eat more of them without experiencing sugar overload.
Each of Harrison's desserts is a piece of art, and you devour them with your eyes before they reach your taste buds.
His signature lemon tart has the lightest tangy lemon filling in a crisp shell, topped with a delicate meringue.
The entremet, or mousse cake, is lush chocolate mousse tempered with the sourness of the jam centre that balances its sweetness. It's delicate biscuit base gives a satisfying snap.
Every dessert at The Memory is delicate and intricate. The texture and mellow lusciousness of the choux pastry delights the taste buds, and the cheese tart is cheesecake perfection on a thin crisp base.
Cocoabunbuns & Co
If you need a batch of tasty and visually stunning cupcakes to be the showstopper for your next birthday party, visit Sarah from Cocoabunbuns & Co in Lawson. She originally came to Australia from her hometown of Singapore on a ballet scholarship, but a couple of injuries and a decade later, she can be found wielding either a probe or spatula in her dual careers.
"I'm a full-time cardiac sonographer," says Sarah.
"I am also bunny mama to Canberra's famous bunny, Cocobunbuns, and a passionate baker. My little hobby business started a year ago out of my love of family time and baking. Food brings people together, and that is one of the biggest joys I get from being part of someone's special day."
Sarah specialises in traditional Nonya treats and bespoke buttercream cakes and cupcakes.
"I draw most of my inspiration from my heritage and a love for all things pretty," says Sarah.
"My cupcakes are a fusion of western and eastern flavours in eye-pleasing designs. One of my specialties is my Musang king durian filled cupcakes."
Vanilla cupcakes are Cocoabunbuns & Co's best sellers, stunning with their floral hand-piped designs.
When it comes to the Nonya range, Sarah makes pandan gula melaka curd filled cupcakes as well as musang king durian filled cupcakes. The durian cupcake is filled with musang king durian flesh, and topped with durian flavoured swiss meringue buttercream piped into a durian fruit shape.
The pandan and gula melaka curd cupcake is just the most fabulous cupcake (I think my favourite ever). Its delicate pandan flavour with that fun centre of exotic curd is a taste combination I want to revisit over and over.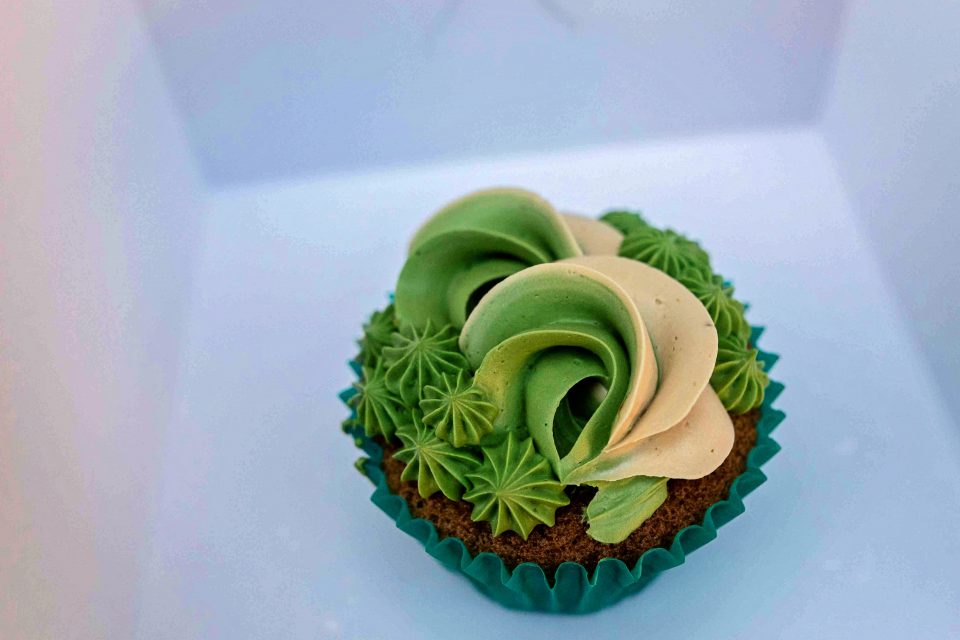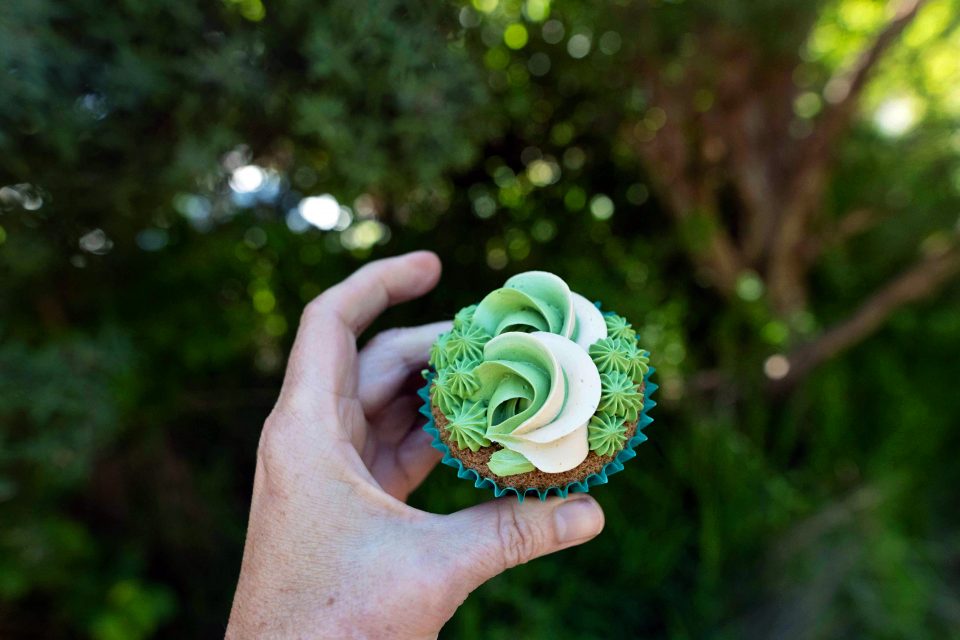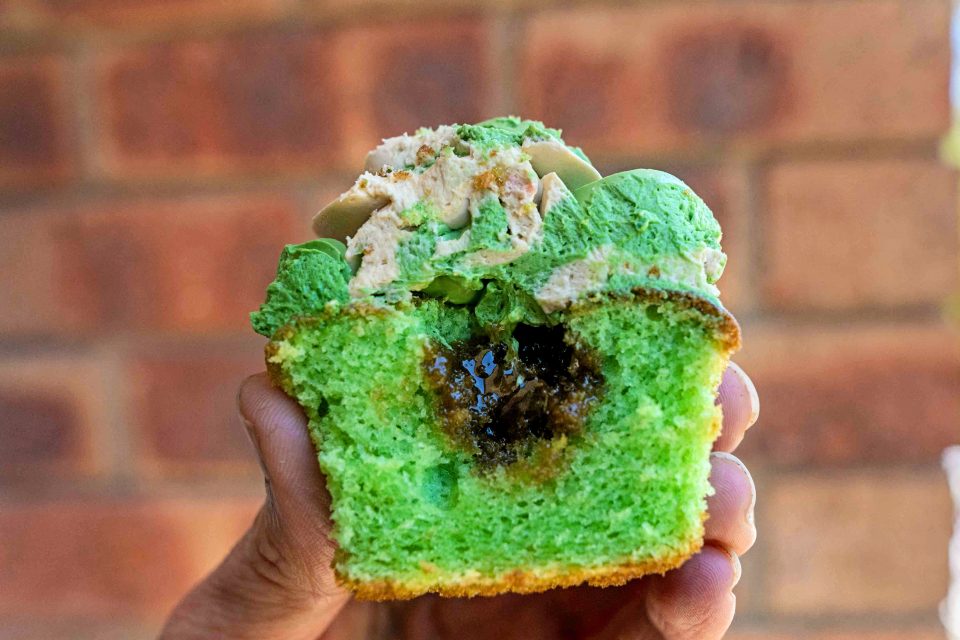 Sarah makes the gula melaka curd from scratch with Malaysian gula melaka – the sap from coconut palms. She says she stirs it on a low setting on the stove to ensure its smooth consistency. The cupcake sponge made with freshly squeezed pandan leaf juice is paired with Swiss meringue buttercream and flavoured with the homemade curd!
Just writing this description has me wanting to order more!
Visit The Memory French Desserts on Facebook and Instagram. Also visit Cocoabunbuns & Co on Facebook and Instagram.
Original Article published by Michelle Taylor on Riotact.