OK, doughnut lovers, today is a good news day for you because I'm going to give you another option to get your doughnut fix in Canberra.
Stephanie Marrero has been passionate about baking since she was a little girl, but she didn't make a career of it until she moved to Australia from the Philippines in 2014 with her husband and two sons.
"I came to Australia for greener pastures. Back in the Philippines, I studied engineering, but I've always loved baking. When I was young, I always wanted to bake but having a baking career in the Philippines isn't really in demand," she said.
"When I moved to Australia, I said if I don't do it now, when will I do it?"
Her sons, husband and family have always encouraged her to follow her dreams and do what she loves.
"They tell me everything starts small but if you don't start you will never know what happens. Everything will be messy at the beginning but if it's yours, it will be successful."
She moved to Canberra and studied a Certificate III and IV in Patisserie and a Diploma in Hospitality Management at CIT while looking after her two young sons, who were only one and three when they made the move.
Stephanie landed a full-time pastry chef job at a popular patisserie in Canberra where she still works five days a week. On her days off, she bakes her doughnuts.
She begins the baking process on Saturdays, finishing them on Sunday morning before heading to the markets where she sells 400 to 500 fancy filled doughnuts and hot cinnamon doughnuts.
"I prepare the doughnuts on Saturday, and then at midnight, I roll them out and cut them. The fancy filled doughnuts are filled before I arrive at the markets and I fry the hot doughnuts at the markets.
"They're a yeast-raised doughnut and they need to rest for 11 hours, so it's a long process," she said.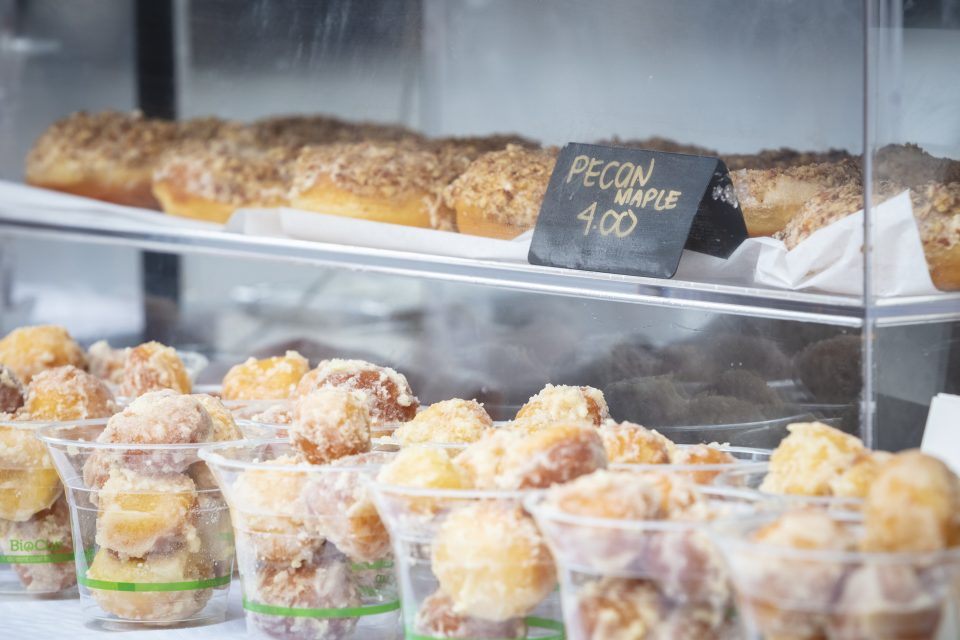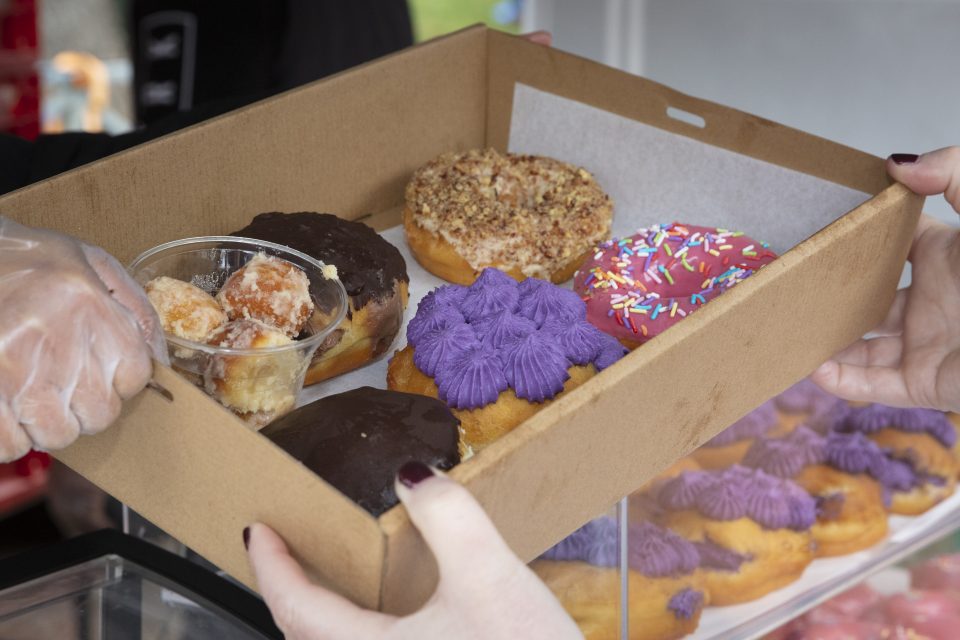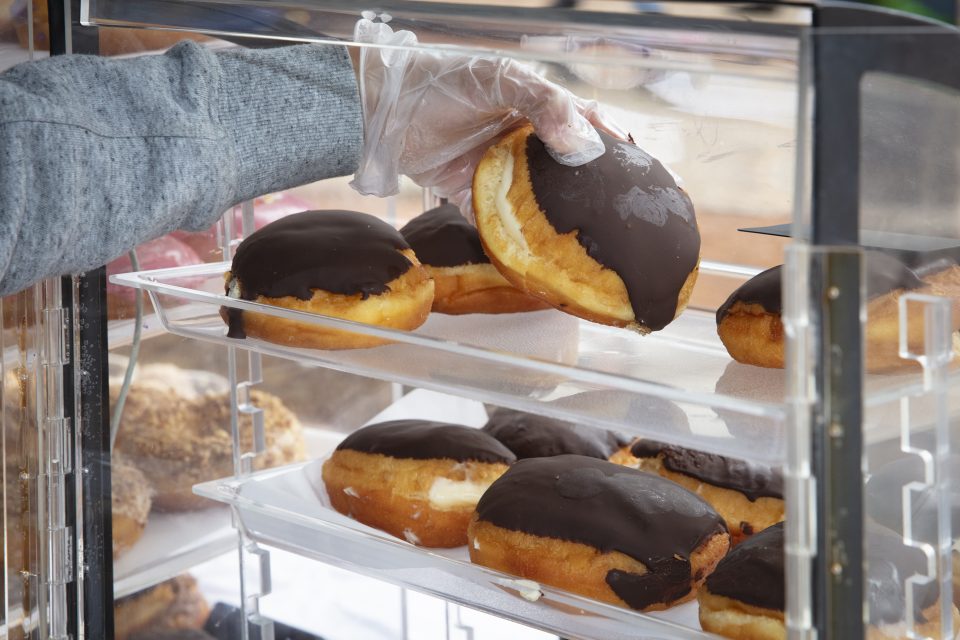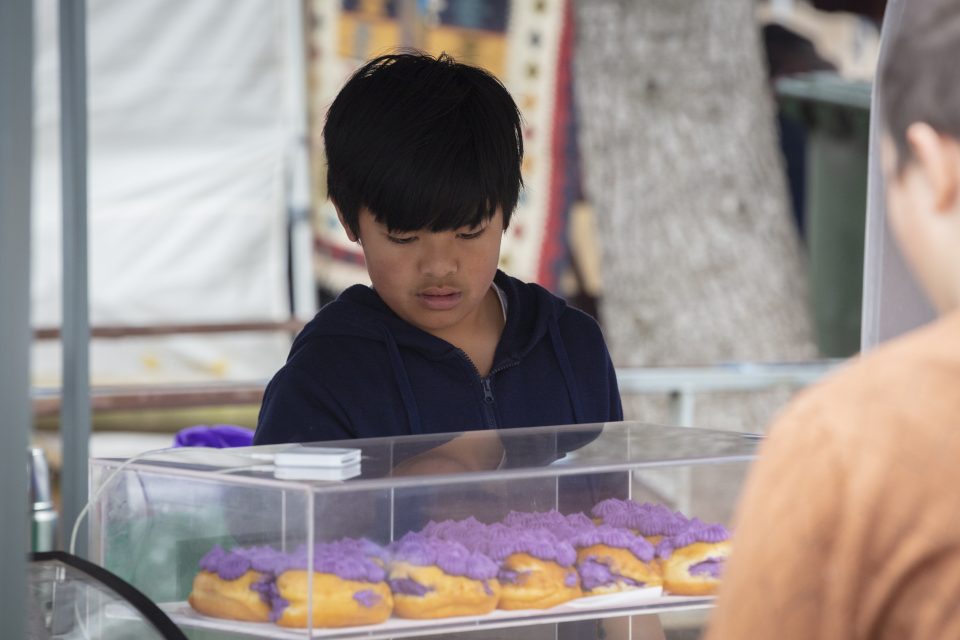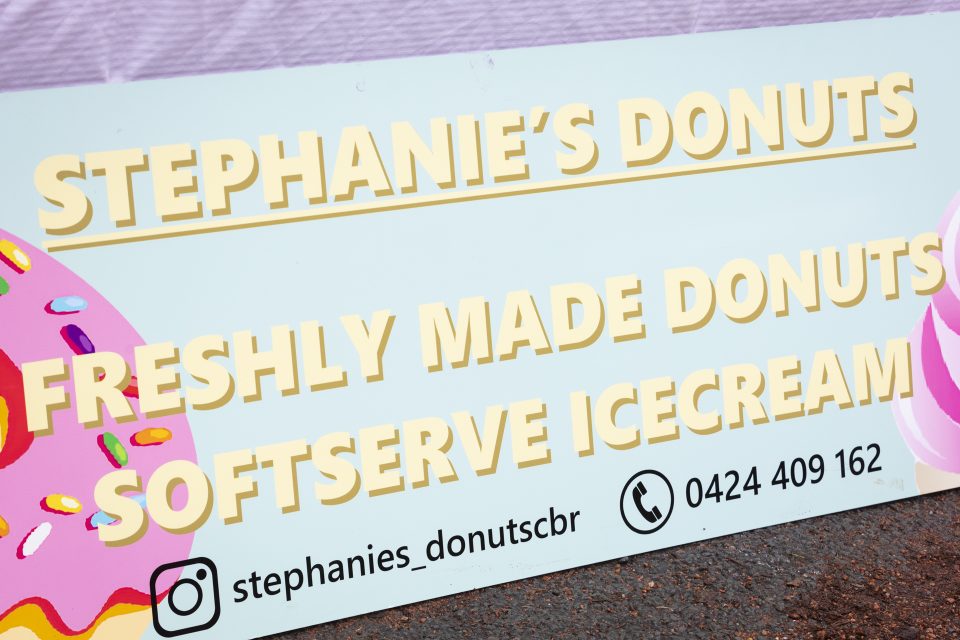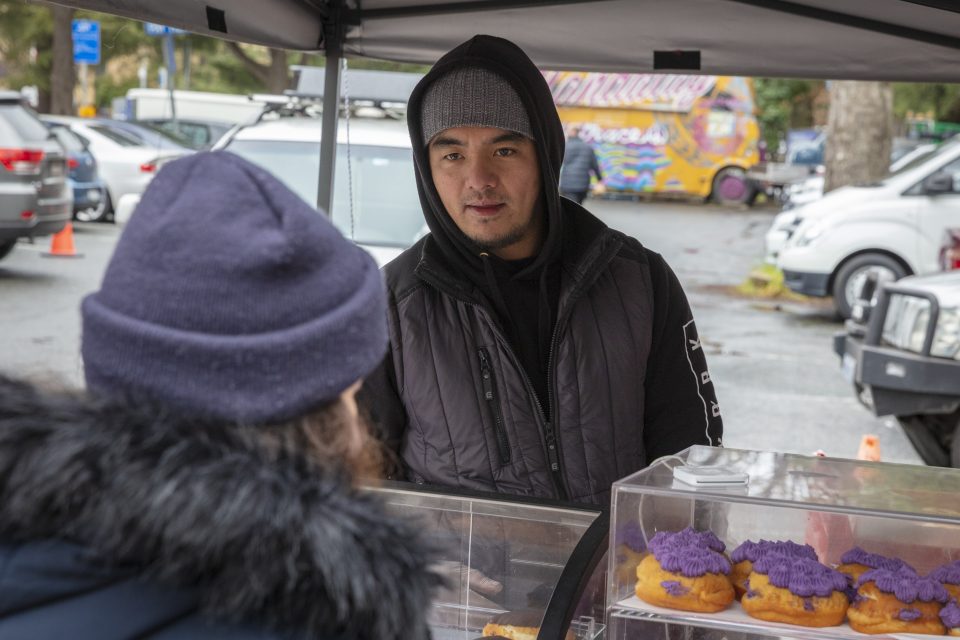 Visit Stephanie and her family and you'll find doughnuts with Ferrero, Boston cream, crème brûlée, lemon meringue, Homer doughnuts (strawberry-glazed doughnuts) and pecan maple-glazed doughnuts.
If you want a doughnut with a Filippino twist, order one of the ube (purple yams originally from the Philippines) or pandan doughnuts. She'll soon have ube soft serve available so you can get a side of soft serve with your doughnut.
"I'm very passionate about doughnuts, and everywhere I go I want to eat them. I'm so curious about how different people make them so I tried to get out of my comfort zone and to do something for my boys too.
"I started working on my business last year during lockdowns because I already had my machine, so I started making doughnuts and breads at home.
"My sons loved them and asked if we could sell them so I thought, well, why not?"
Not only does she want to inspire her sons through her business, she also wants to give other mums with young children the opportunity to have flexible employment.
"Some of my friends who are mums can't leave their children alone at home so I told them if they need a job I can help them and we can take our children with us."
If you're looking for handmade doughnuts made with love and from scratch using no preservatives, you might want to add Stephanie's creations to your 'to eat' list.
You can find Stephanie's Donuts at Haig Park Village Markets on Sundays from 9:00 am to 2:00 pm. She'll have another location at Fairbairn later in the year. You can find Stephanie's Donuts on Instagram and Facebook to keep up with doughnut flavours and new locations.
Original Article published by Amelia Bidgood on Riotact.