My first visit to Chompy's was the result of a Google search to find somewhere close by that accommodated everyone's dietary needs.
Its spartan exterior doesn't scream 'great food inside'; in fact, I drove past it three times before realising where it was. But the food we ordered was tasty and an added bonus was the pool tables. Several games of pool were the perfect end to our lunch.
Chompy's specialises in burgers, 10-inch hotdogs and – somewhat surprisingly, given that it is located within The Basement – vegan deliciousness in spades.
The Basement, a premier venue for live music and comedians, draws big-ticket performers because Lance and his crew make sure they are well taken care of.
"We offer great rock-star service to the bands and rock stars coming through," Lance says. "Our green room is a space where the artists can be a little pampered. We have been attracting some fabulous bands. We give them a proper stage to play on, we have two awesome stages and the Nexo is an amazing PA system. The calibre of the whole thing is raised. We have built up a reputation for being a top-notch venue."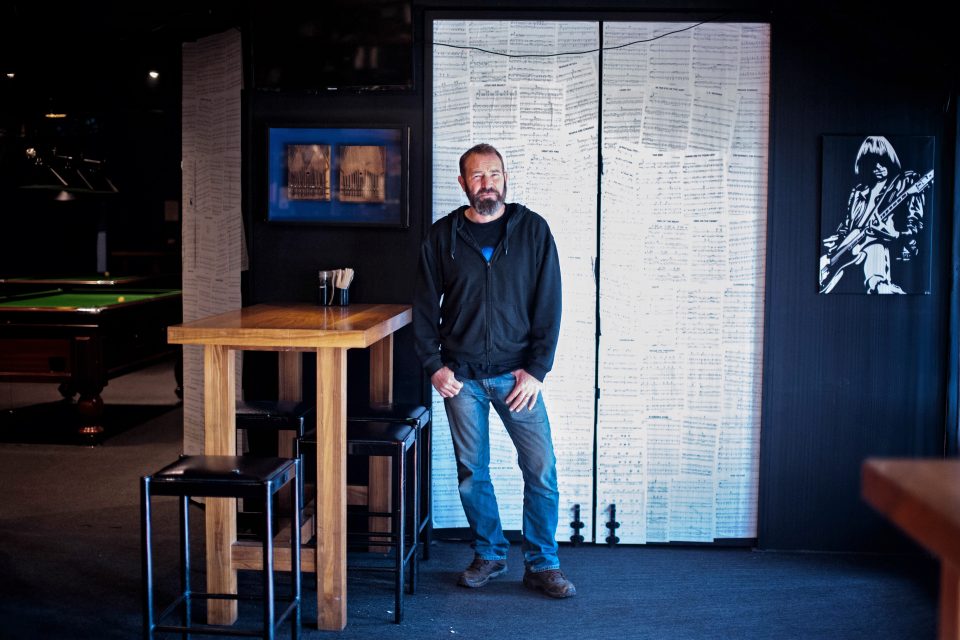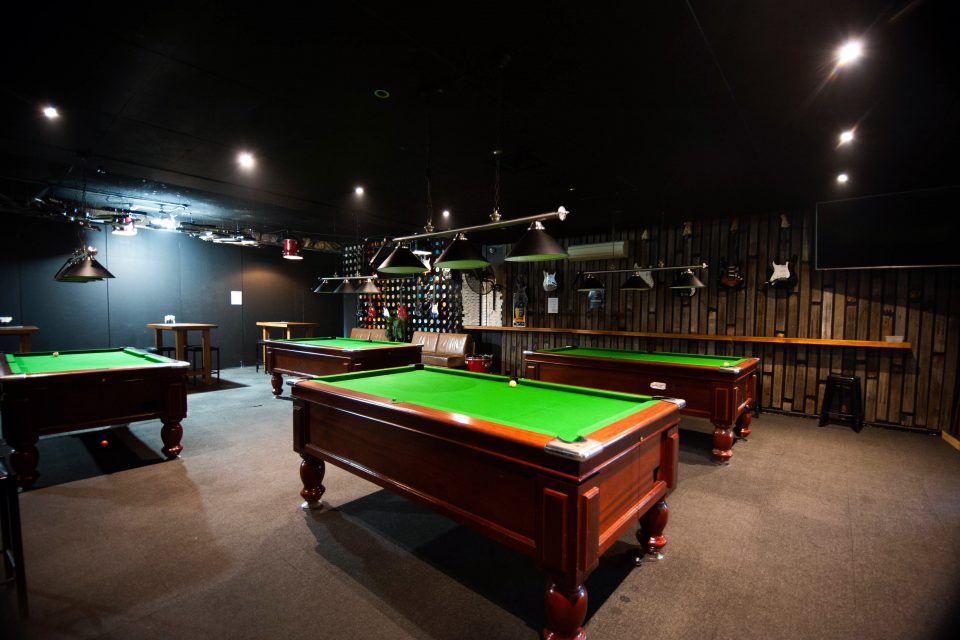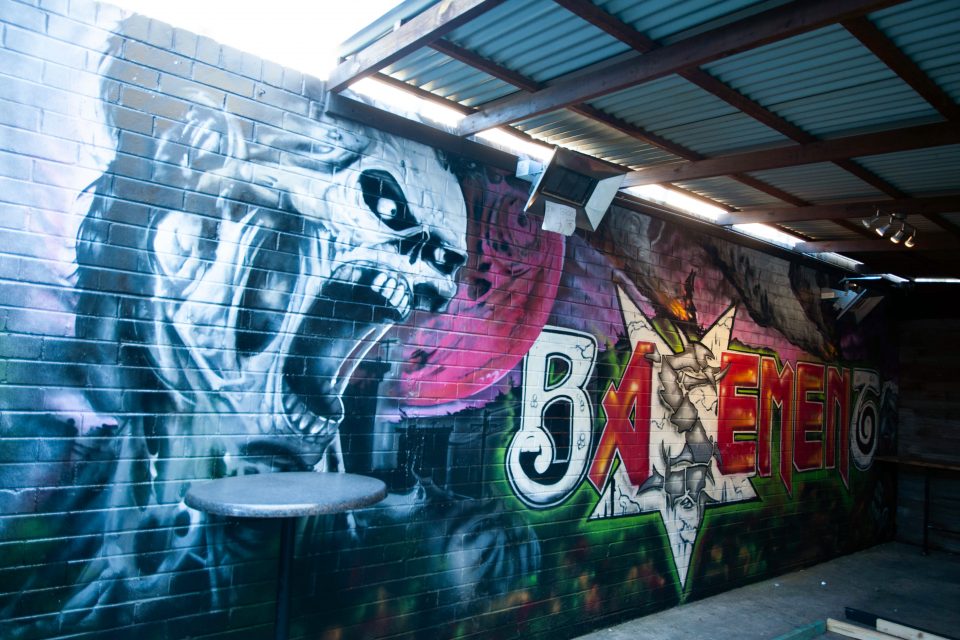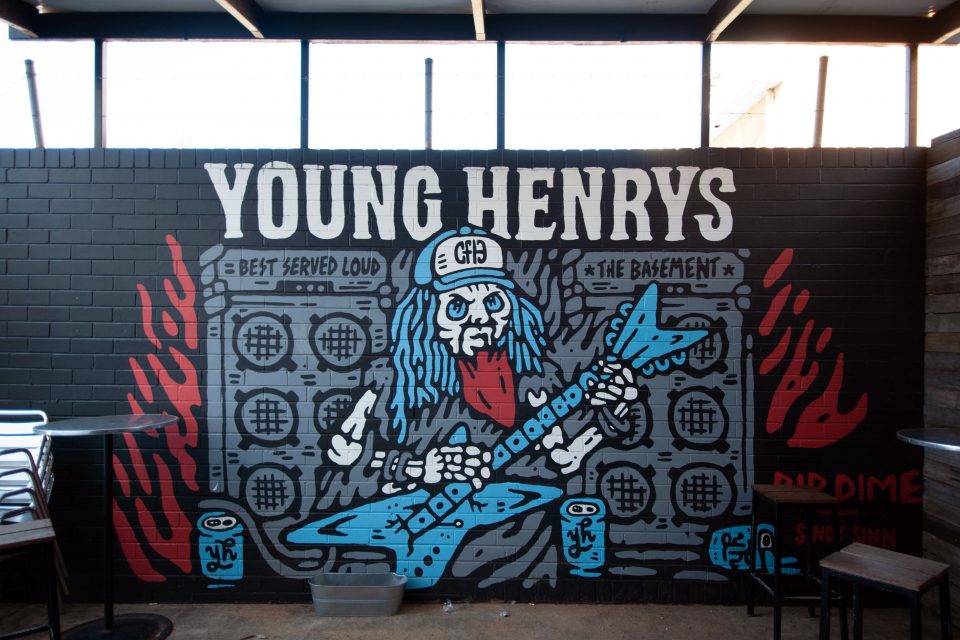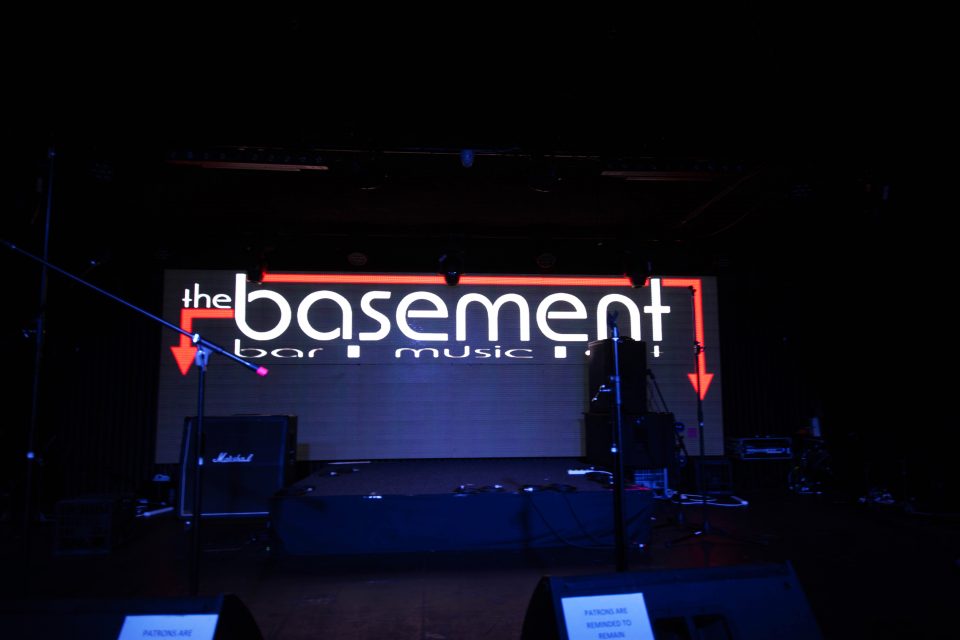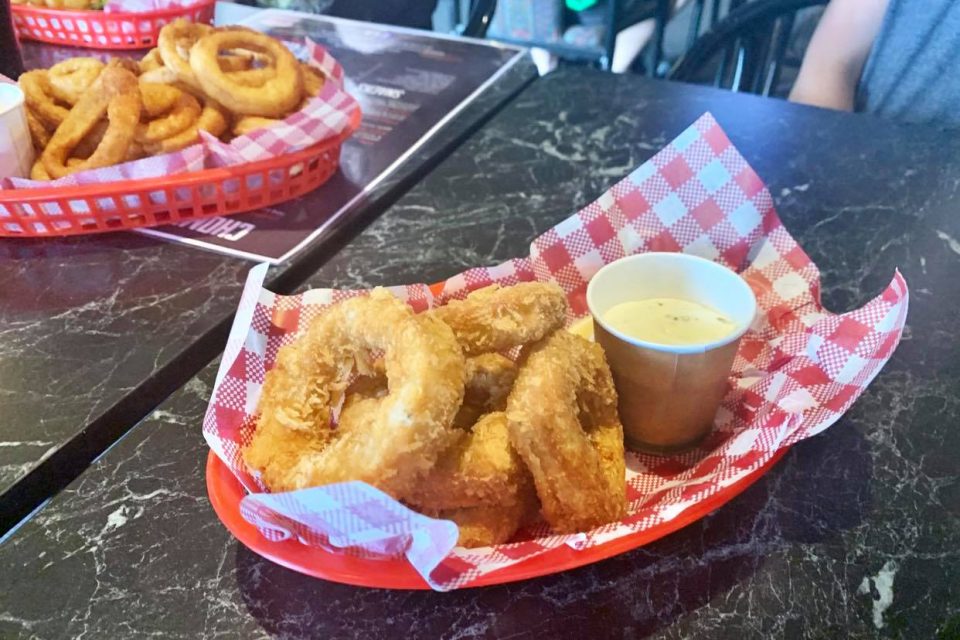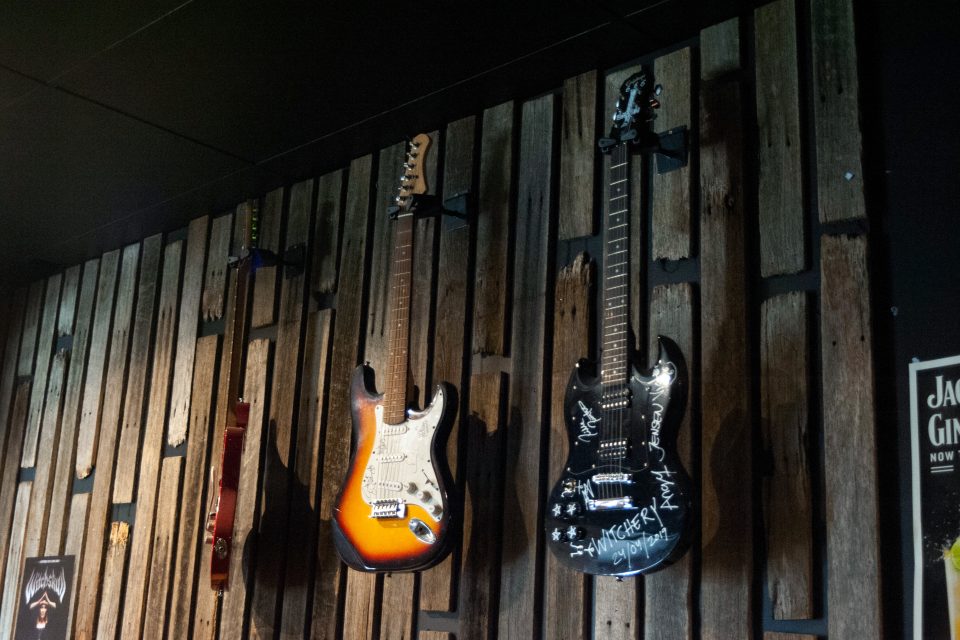 Lance recalls when British heavy metal band, Venom, were setting up for a show.
"Abbadon, the drummer spends half an hour rolling around on the floor, playing with my dog; then he gets up and says, 'Come on let's play some heavy metal.' It was Venom's first time in Australia and their first experience in Australia was to play here at The Basement!"
Standing next to the bar, where a life-size Elvis belts a silent ballad into his Jack Daniels-bottle microphone, the walls almost echo with the sound of a hundred past gigs. The guitar-spangled ceiling overhead is a hanging museum, each instrument signed by the artist who donated it.
The Basement also champions local talent, hosting regular events with Shags from Shenanigans.
"Shags has created a sub-scene of cover music," Lance explains. "Each band covers a particular artist and they play an evening's worth of songs as part of a 70s, 80s, or 90s night. These bands have gone on a musical journey. Their shows are next level. It not even that they sound exactly like that artist, but that the musicianship behind it is incredible. These shows run regularly at The Basement."
The feel at The Basement is refreshingly analog, which is how Lance intends it to be. The whole experience is hands-on, from the pinball machines and the pool tables to the new handcrafted coffee tables showcasing guitar pedals.
The Basement creates a safe establishment where everyone can enjoy themselves.
"Safety is paramount," Lance stresses. "We have a zero-tolerance policy for sexual harassment. Anyone can come here for a safe, fun night out."
Whether you are coming to see a show or not, Chompy's menu serves up tasty meals, catering to all dietary restrictions.
My vegan friends love the range of choice they get here, and Chompy's just became even more amazing by launching 'Vegan Day' on the first Monday of every month.
From 12:00 noon to 8:30 pm, Vegan Day has a whole menu dedicated to vegan deliciousness, ranging from fritters to nachos to butter chick*n and four burgers.
But today, with Elvis smouldering down at me, I order the burger named in his honour.
A generous mouthful, mellow blue cheese sauce with a pungent tang coats the juicy meat patty. Cajun coleslaw adds a hint of bite and the accompanying chips give a satisfying crunch.
Elvis, Chompy's did you proud. That blue cheese sauce is especially delicious.
While I didn't eat them this time, Chompy's Cajun-dusted onion rings are always on point, crunchy on the outside with a sweet, tender ring of onion inside.
Lance wants to see you all at Chompy's and if you are coming to a gig, come real thirsty.
Chompy's, located at 2 Cohen St in Belconnen, is open from 11:30 am to 9:00 pm seven days a week. There's wheelchair access and the vibe is chilled. For more information, visit The Basement, or follow them on Facebook or Instagram.
Original Article published by Michelle Taylor on The RiotACT.