If you love pizzas made by Alex the Pizza Guy, this post is going to make you very happy.
Alex Nocera and the family have found a permanent space in Hackett for their new venture – Third Space.
Don't worry, Alex's original business, Alex the Pizza Guy, continues to cater for weddings and events on weekends. Just think of Third Space as a location where you can sit down to enjoy pizza, and more! In fact, Hackett has scored both a local and a café in this one business.
Third Space might best be described as a family-friendly pub with strong Italian overtones on its menu. I ask Alex about the name of his new establishment.
"Well, the first space is home, the second space is work and third space is where you can go to escape the stresses of the first two spaces!" he laughs.
It's true – everyone having breakfast here on this Saturday morning seems very relaxed, sipping their coffees and chatting over avo toast and plates of Italian sausages and eggs on sourdough toast.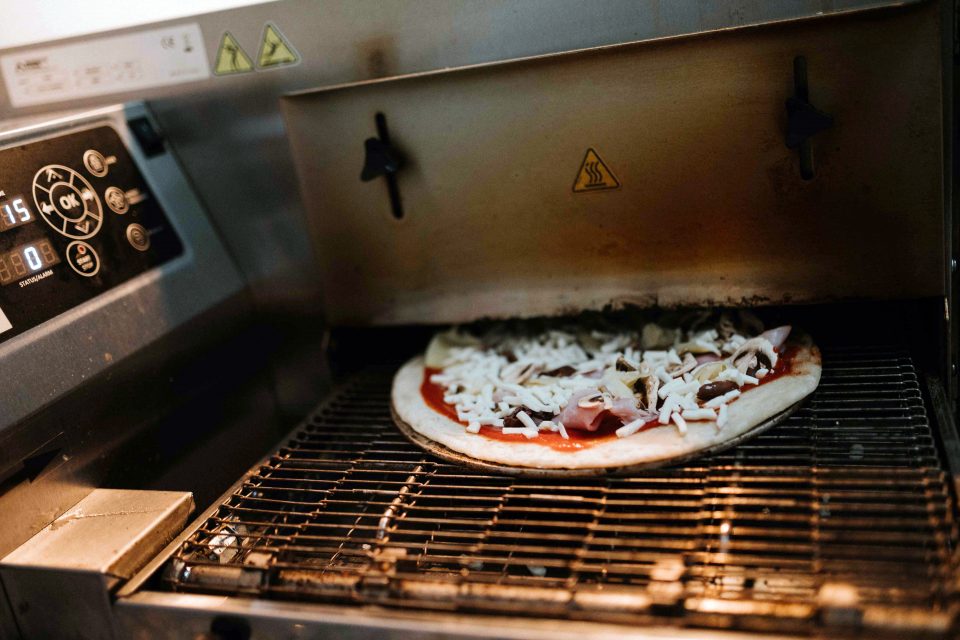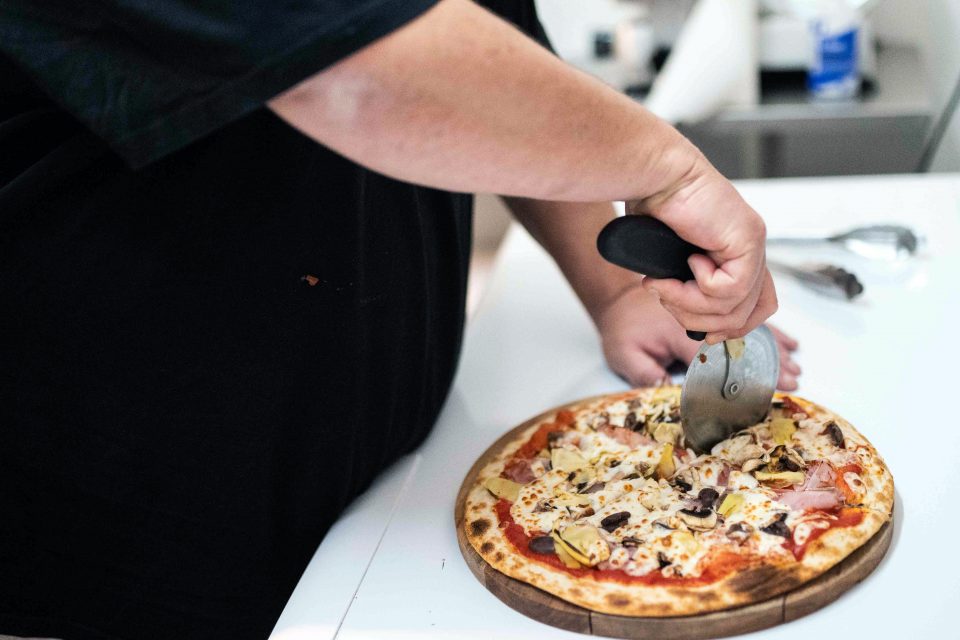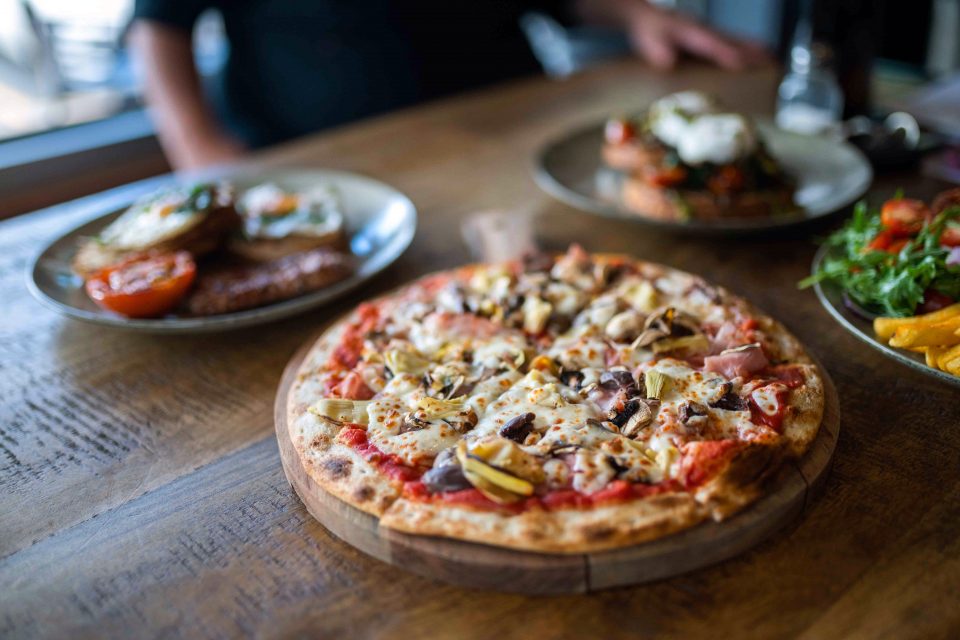 From lunch, it is pizza time. The pizzas are made on Alex's tried and true dough recipe, then a magical electric Italian conveyor belt oven produces a sizzling single pizza in just three minutes.
Alex says other crowd-pleasers are the large schnitzel, Nonna's meatballs and the pasta dishes. I am here for breakfast but the dinner option of parpadelle ragu sounds mouthwatering.
I have a veggie breakfast. The serving is generous. Crunchy sourdough toast smeared with basil pesto and topped with poached eggs. Simple, done well – delicious. Someone else at the table orders a Calabrese breakfast. I really want to ask to taste their fried basil, and regret not doing so for quite a bit of the morning. Fried basil sounds delicious.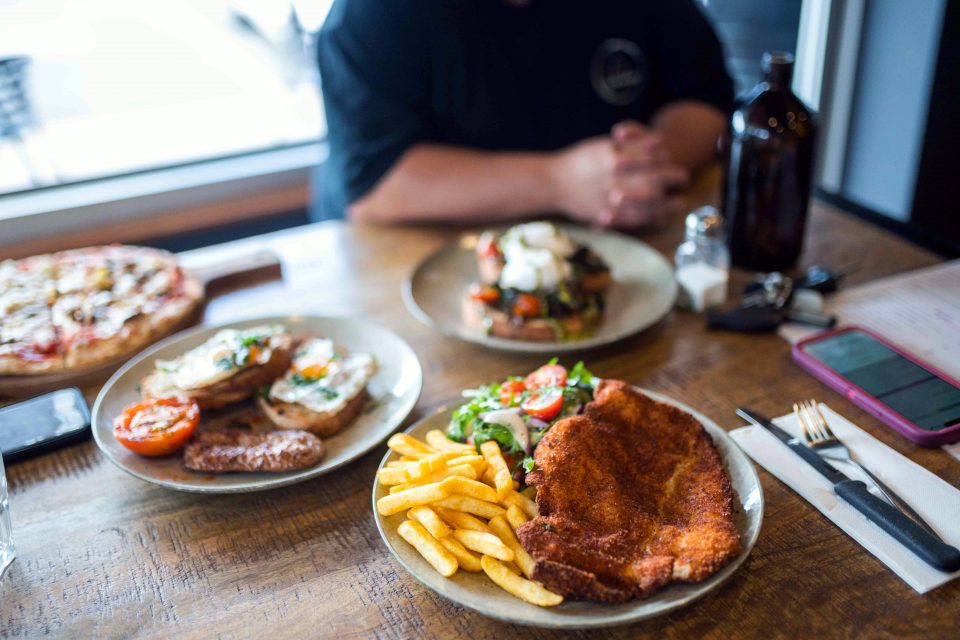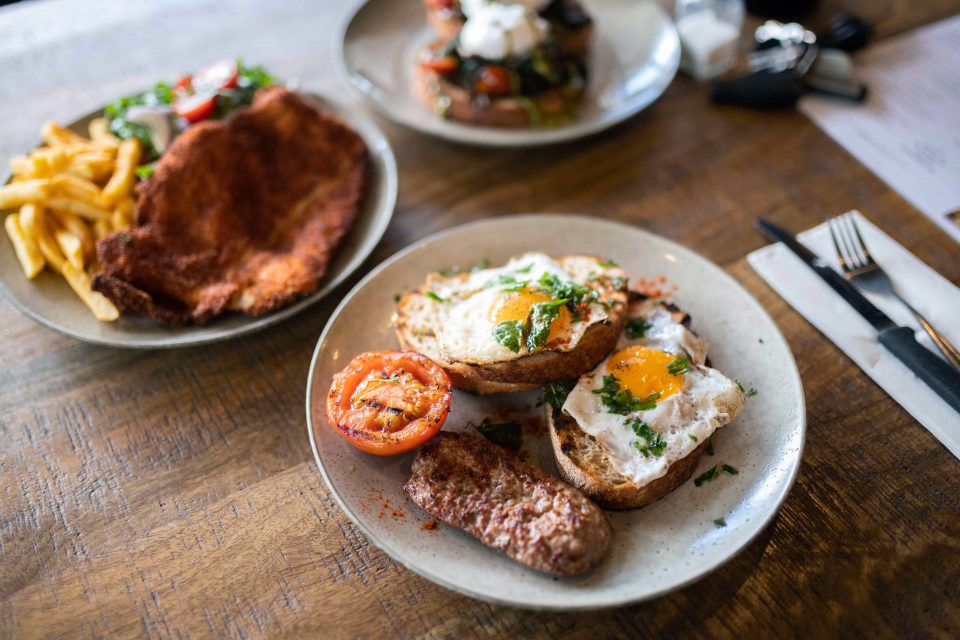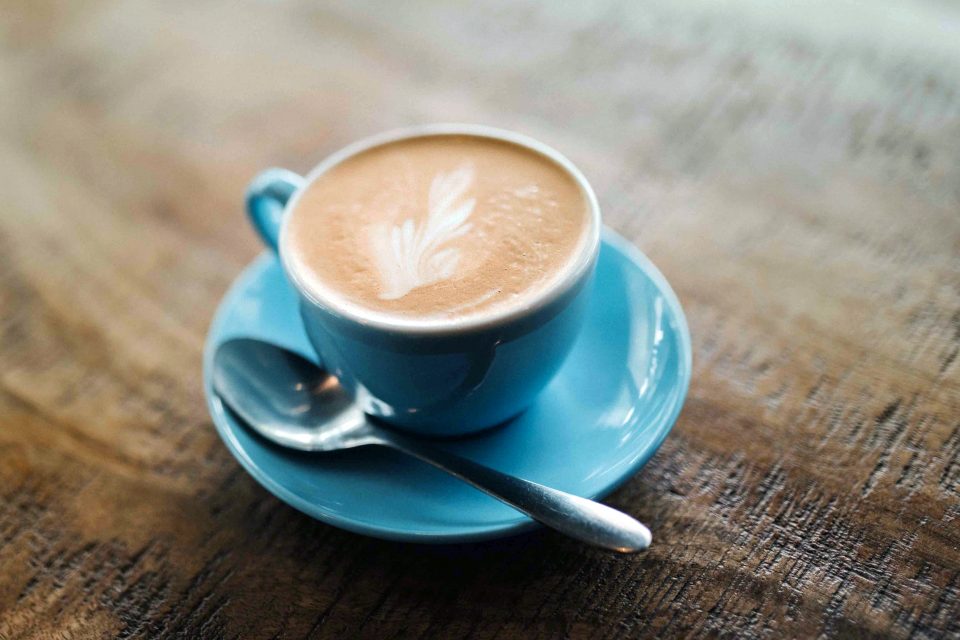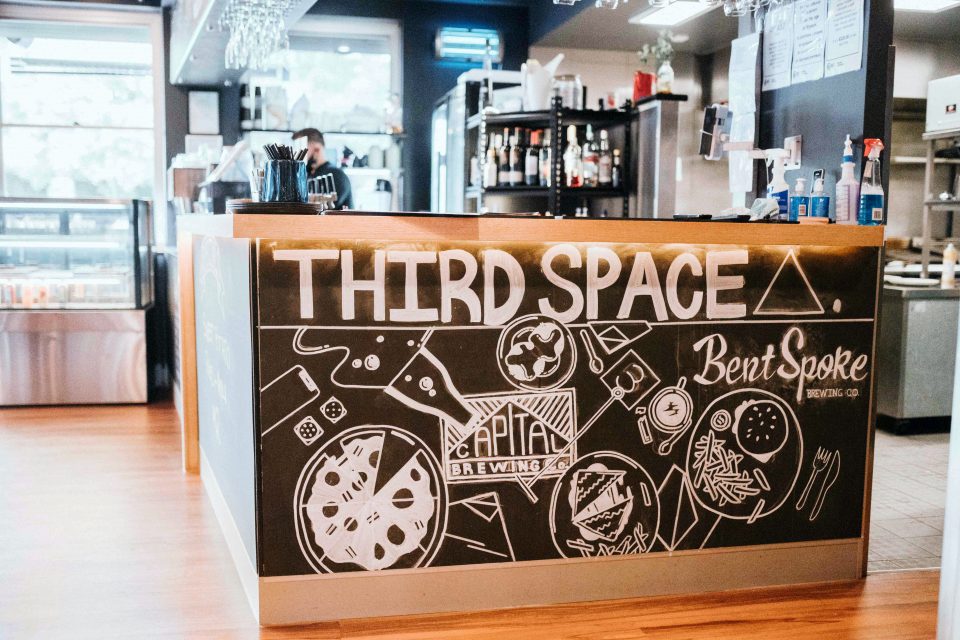 With booth seating and big screens, the spacious back room is perfect for functions, from family gatherings to corporate events.
When you come, try a local brew or order a pint of Third Space's own branded lager! Alex says that it is a session beer and very good.
Third Space is a family affair, according to Alex.
"My eldest, Nicholas, is the bar's general manager," he says. "The 11-year-old helps make pizzas. Cousin Danny works the pizza trailers. My wife makes all the desserts, homemade cannoli and tiramisu and the dough puffs. It is our pizza dough fried, rolled in cinnamon sugar, and covered in Nutella!"
Third Space is located at 14 Hackett Place in Hackett.
It is open on Wednesdays from 3 pm to 8 pm, Thursdays and Fridays from 3 pm to 9 pm, and from 7:30 am on weekends.
Follow Third Space on Facebook and Instagram and see their menu here.
Original Article published by Michelle Taylor on Riotact.