As December quickly approaches, you snow the drill, the most wonderful time of the year is finally here.
With only five more weeks until Santa comes bearing gifts, it's time to get into the festive spirit with the ACT Government's Christmas in the City celebrations.
In 2021, COVID replaced the grinch, stealing Christmas and leaving many unable to be with their families, and now as the countdown to Christmas for 2022 begins, the ACT Government is putting on a series of events to unite the Canberra community.
City Renewal Authority CEO Malcolm Snow said from 1 December, City Walk will transform into an Insta-worthy display filled with plenty of installations and performances as part of the 2022 Celebrate Christmas in the City program.
"This year, we've renamed City Walk 'Christmas Walk' and dressed it with all the trimmings of the festive season," Mr Snow said.
"This immersive experience features a giant, renewed Christmas tree, uniquely Canberran Christmas installations, a canopy of magical fairy lights, and plenty of photo opportunities.
"Canberrans are invited to enjoy the festive season right here in the City Centre. Whether they're are popping out for a bit of Christmas shopping, celebrating with friends or taking that classic family photo with Santa, there's something for everyone in City Walk in the lead up to Christmas."
This year's decorations will stretch between the fountain and Garema Place.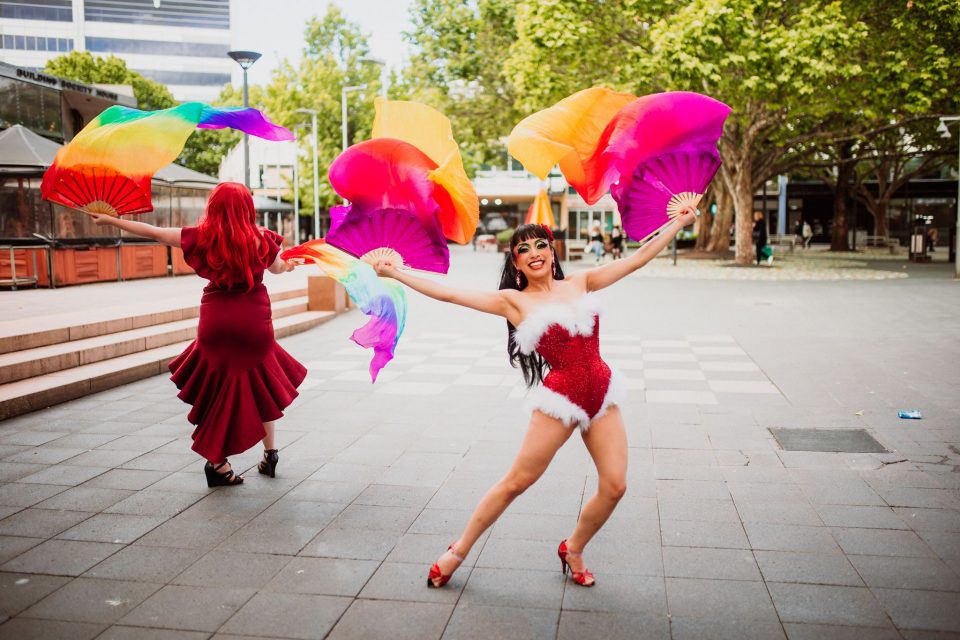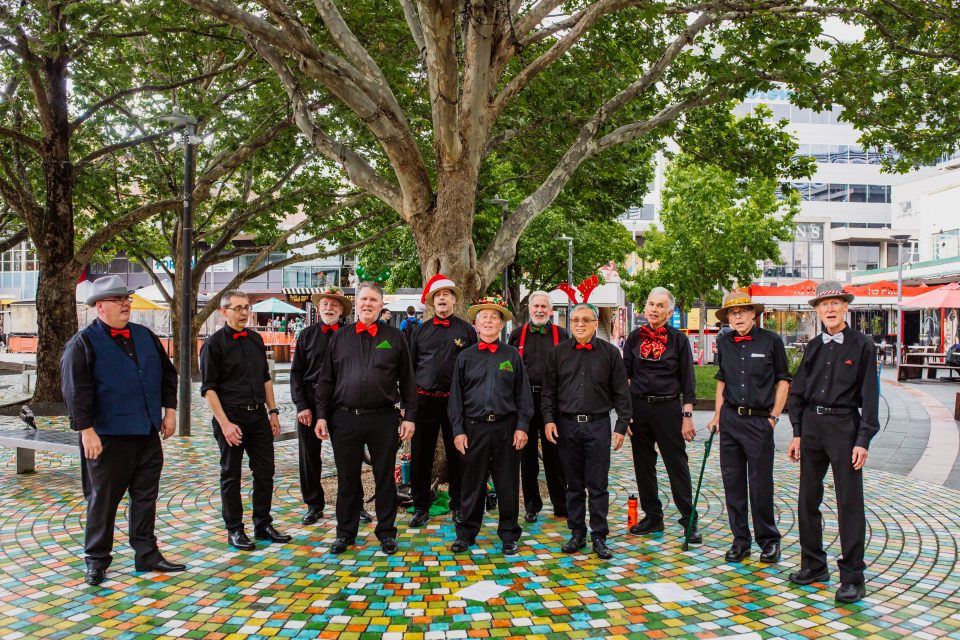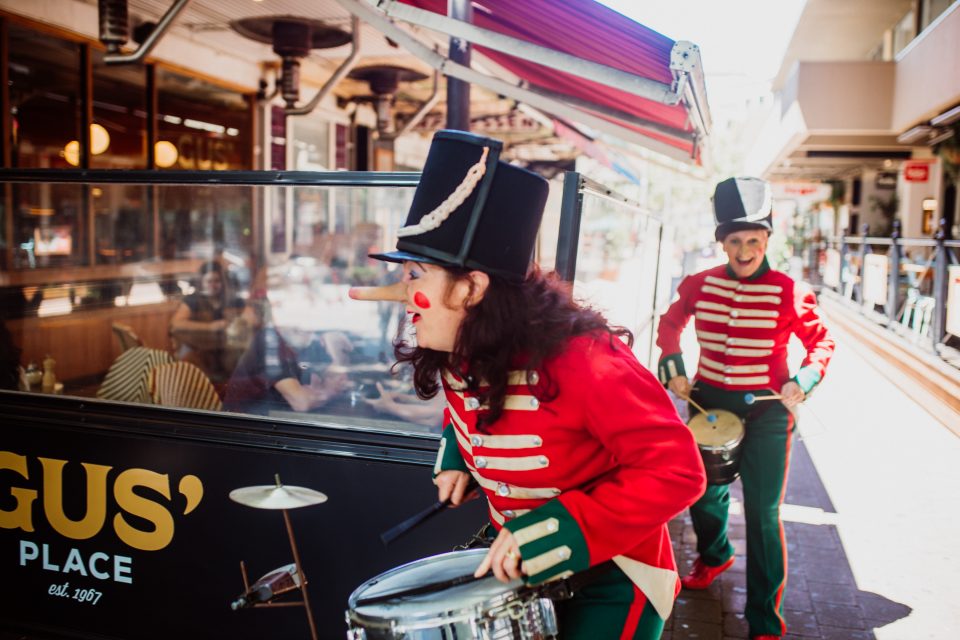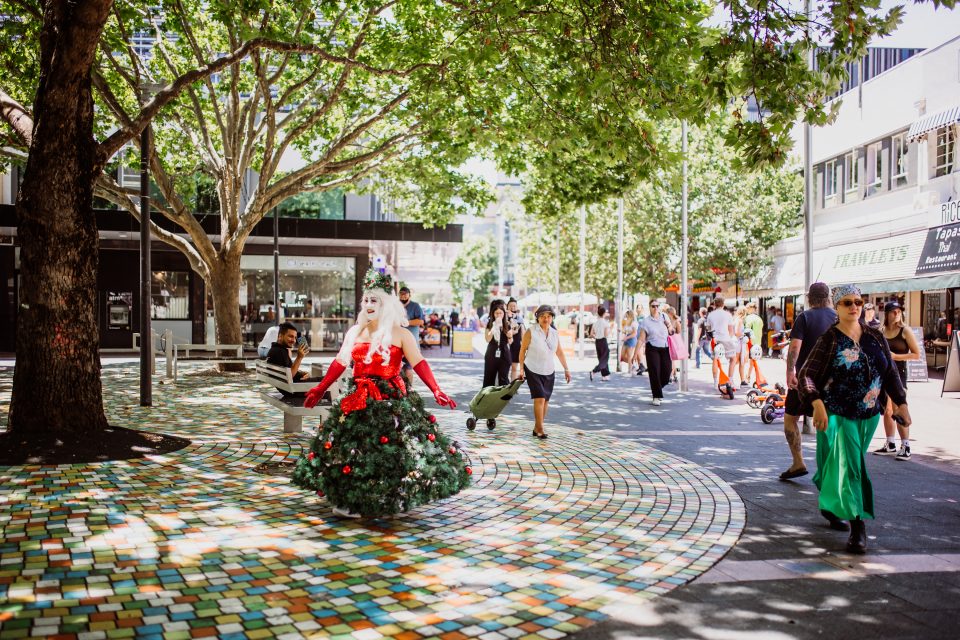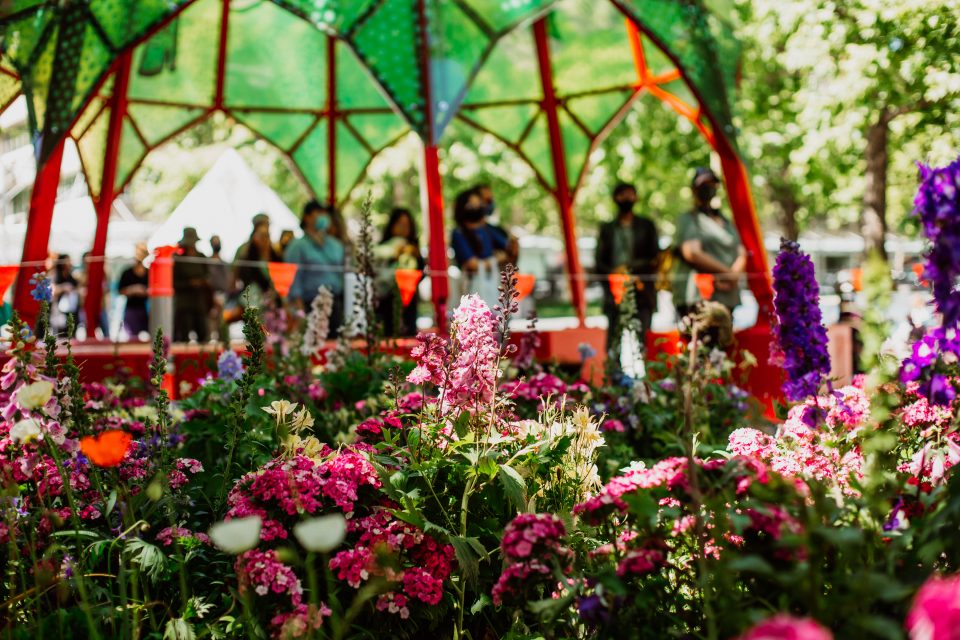 Mr Snow said the 2022 campaign to encourage Canberrans to Celebrate Christmas in the City had begun with the unveiling of the 16-metre-tall Christmas tree on display outside Garema Place.
As part of the Christmas Walk, there will also be seating in the shape of giant Christmas baubles covered in fairy lights to relax and snap festive photos.
"There will also be a custom 1.8-metre diameter snow globe featuring a winter scene of Black Mountain and Telstra Tower. And, of course, a stop by to visit Santa in the Canberra Centre near the fountain entrance is also a must."
The City Renewal Authority CEO said free activities were important ways to encourage people to shop, eat out and get out and about.
"We're pleased to offer many activities that will bring friends and family into the City Centre to celebrate," Mr Snow said.
"After a tough couple of years, people are ready to celebrate and we're delighted to invite people back into the city to enjoy all it has to offer and, at the same time, support local business, particularly our hospitality retailers that were faced with many challenges during the height of COVID."
Every Friday, Saturday and Sunday afternoon during the first three weekends of December, the City Centre will come to life with Christmas-themed roving performances, singing, dancing and entertainment.
"As part of the 2022 Celebrate Christmas in the City program, there will also be a digital Advent calendar that will be active from 1 December," Mr Snow said.
"This will reveal fantastic festive offers from local businesses each day in the lead-up to Christmas.
"We're looking forward to seeing the community, Canberrans and visitors alike, out and about again for the festive season."
To view the full Celebrate Christmas in the City program, visit Christmas in the City.
Original Article published by Evelyn Karatzas on Riotact.