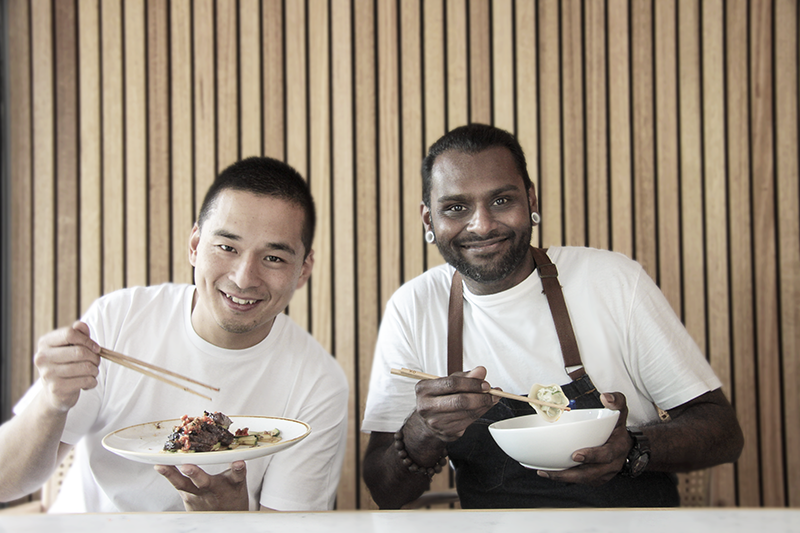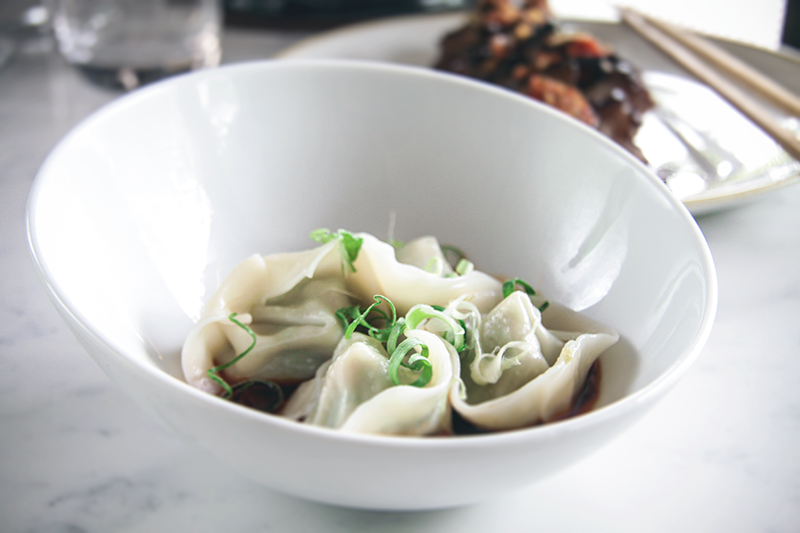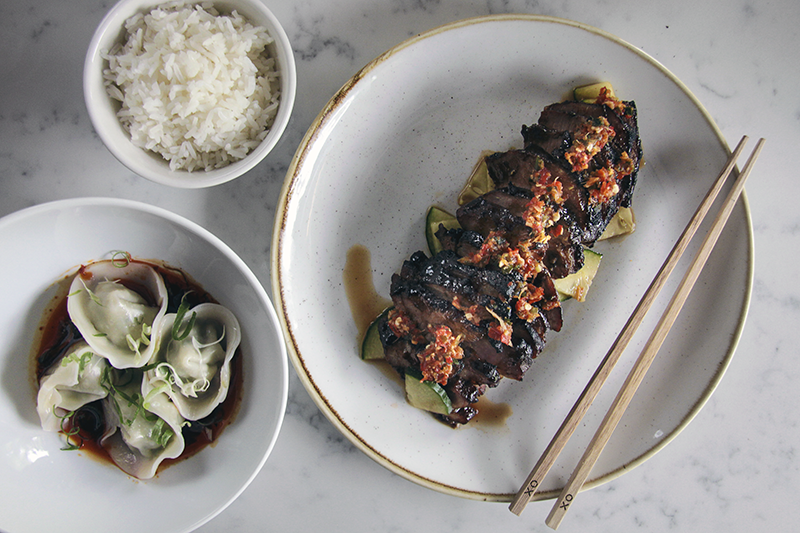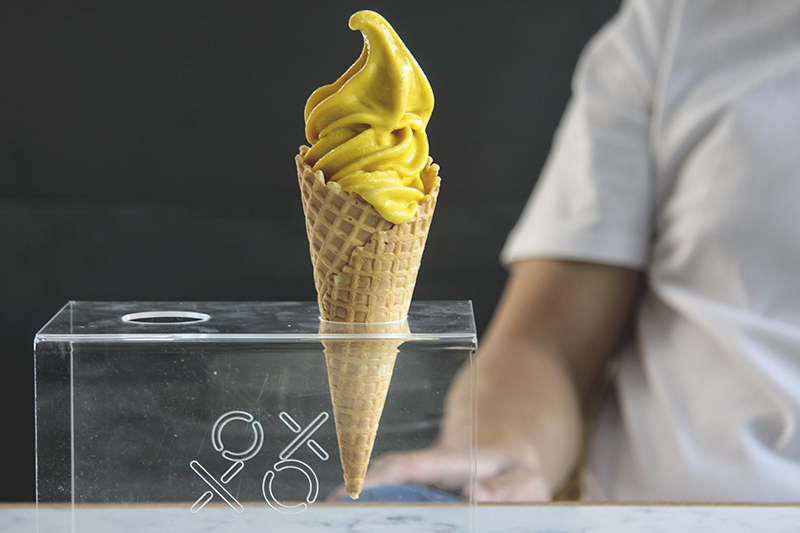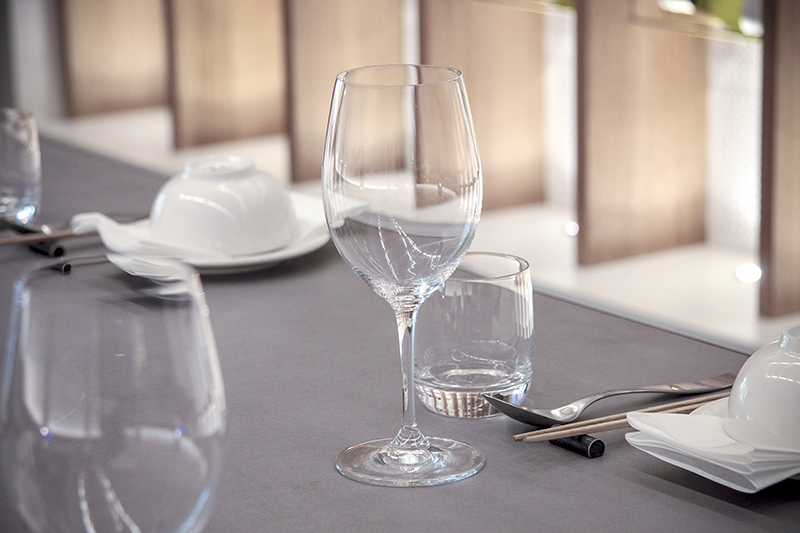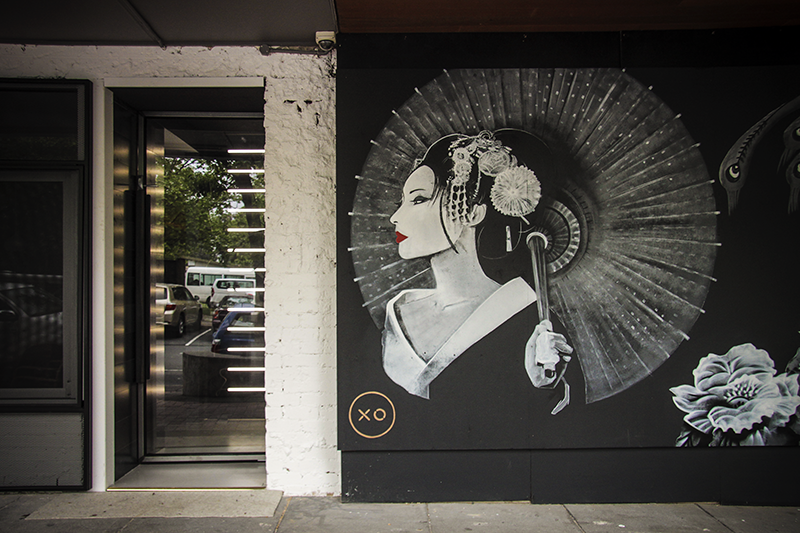 The generational change that has taken the Canberra restaurant scene by storm over the last couple of years continues unabated and advances into Narrabundah tonight with the opening of contemporary Asian eatery XO.
XO is located in the space that once was Artisan. Like many of the places around town that have been smashing it of late–think Akiba or Eightysix–it is giving its patrons an up-tempo vibe and bar-like setting for their dining experience, and one where sharing is king.
Running the show here are three partners: Front-of-house-man Kent Nhan, chef Anand Kumar (AK to his homies) and bean counter extraordinaire Greg Lally. All three are good mates that bonded over the years through their love of hip-hop, R&B, good food and killer drinks–which kinda sums this place up.
Just like those aforementioned benchmarks, there is no doubt that XO will appeal to the young or young-at-heart diner that wants a bit of bustle with their dinner. There won't be too many quiet moments in a tucked away corner here as this is just not that kind of place.
Outside, a huge mural by local street artists Dai Cameron and Anthony Mijoc announces that the cool kids have arrived. Inside, the skeleton of Artisan barely remains–bar, kitchen, seating and restrooms all roughly where they once were, but other than that, the place has been given an extreme makeover and now sits like a hybrid between slick city restaurant and cocktail bar.
A good range of whisky and whiskey (thank you lads for being meticulous) covers Scotland, Japan and America, with singles and a couple of choice blends. Cocktails straddle the classic and the new, but all are considered by Kent for their compliance with Asian flavours.
Likewise, wine–fruit and acidity are high priorities to cope with the menu, and the pickings cover some territory, from locals through to Europeans of note. Of course, the big daddy and Canberra superstar here is the mighty Clonakilla Shiraz Viogner. And let's not forget sake–four good choices, available by the glass or carafe.
The menu is easy, accessible and well executed. Chef AK is of Indian Malaysian background, but is classically trained in the French style and also has years of experience cooking Italian. He says that the dishes here, like Malaysian food in general, are mostly Cantonese in essence, with some Vietnamese curve balls thrown in here and there to give a multicultural (read Australian) twist. I'll settle for calling it contemporary Asian.
Prices sit in the low to mid teens for starters or small plates and in the high 20s for the larger. Starters are limited to three choices, all good. Small plates are cheeky. Xiu Mai are slow cooked meatballs that come from the heart (and Kent's mum's kitchen) betraying Vietnam's love of European methods. Asian Bolognese combines chicken ragout with udon noodles and a 62 degree egg, Sexy Squid, well it's just sexy.
Large plates don't read with as much attitude but deliver in taste. Think slow cooked Angus in coconut milk for Beef Rendang and roasted pork neck with pickled cucumber and ginger chilli relish for Char Siu. As for desserts, three choices: Black rice pudding, pandan pannacotta or a five buck chrysanthemum tea soft serve, in a cup or a cone. Cute.
Like most new places these days, XO looks like it will be hitting its straps and most probably getting slammed from the get go. Booked out tonight and perhaps for the next couple, it will cater to friends, family and the Instagram crowd for its first week or so, no doubt. I would say give them a week or two to settle in and then check them out. My hunch is you won't be disappointed.
XO is located at 16 Iluka Street
Narrabundah Shops
Check their Facebook
Check their Instagram
Check their website