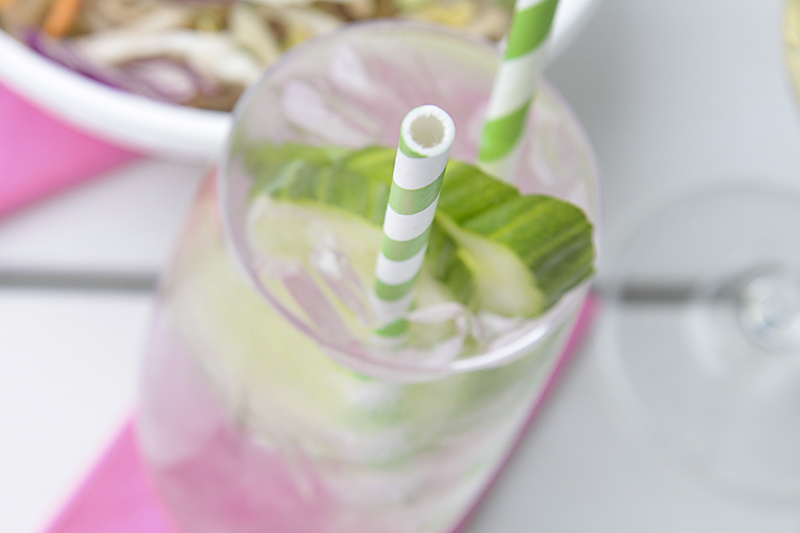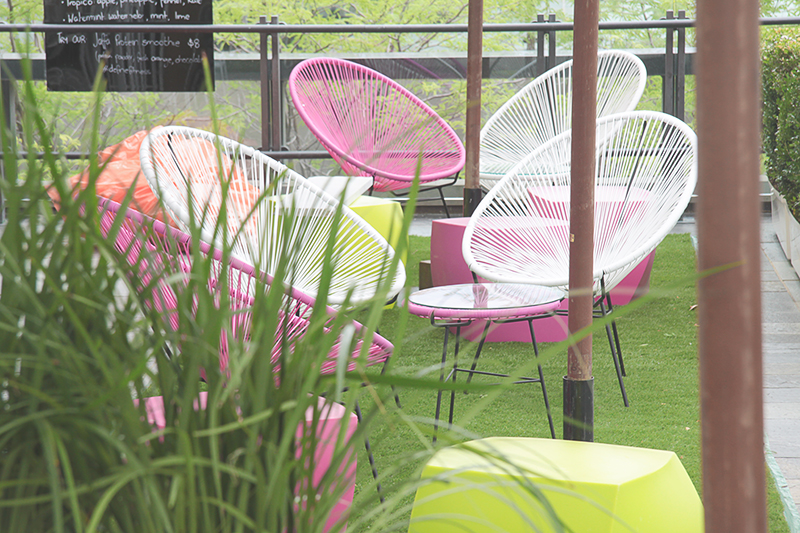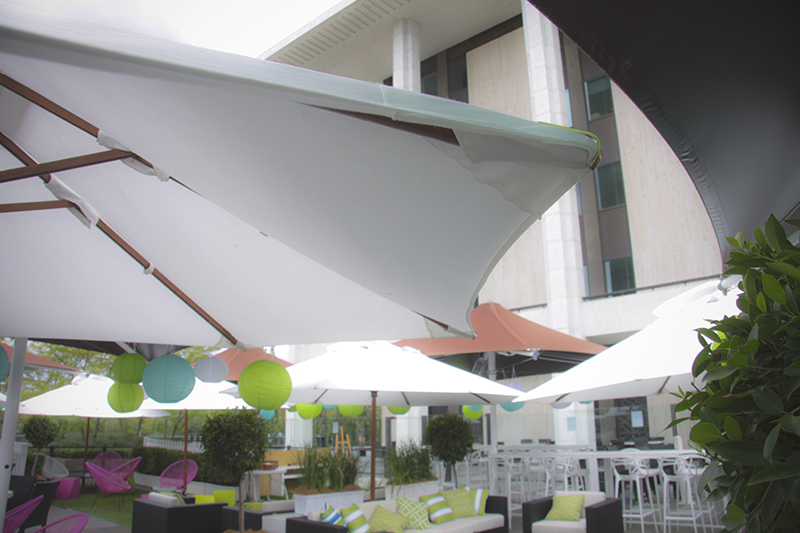 There is perhaps nothing more iconic, nothing that says Canberra like the majestic National Library of Australia. Except for maybe Friday arvo drinks at a national attraction, enjoying a cool drink and unwinding ahead of the weekend. As of this Friday, and up until the end of Enlighten, the clever people at Bookplate will be putting the two together with PICNIC, a pop-up bar and outdoor Asian kitchen.
They have just finished a conversion of the sprawling terrace at the NLA into a colourful and vibrant space, replete with boldly coloured garden furniture, lounge seating, white picket fences, artificial lawn and a rainbow collection of paper lanterns to set the scene for what hopefully will be a month and a half of good times, tasty food and fine drinks overlooking a classic Canberra vista.
An outdoor kitchen will be serving steamed dumplings and a selection of tasty things on sticks over rice or noodles. An outdoor bar will keep things simple with an eye on quality. Classic mixed drinks like G&T, and a good selection of wines and craft beers will make up the offer, in keeping with the outdoor picnic theme.
Of course, if you can't make it for the opening night tomorrow, PICNIC will be open every day of the week from 11am for lunch, as well as Fridays for after 5pm sunset drinks. Tomorrow afternoon is the grand opening and everyone is invited, so cross your fingers for sunny skies!
PICNIC is located at the Terrace, NLA
It opens daily from 11am and Friday evenings from 5pm until mid March