The F!NK + Co jug is one of Canberra's design icons, and a F!NK alternative collaborative jug exhibition opened at Craft ACT in Civic on Wednesday, 26 August.
The exhibition pays homage to the late Robert Foster, designer and founder of F!NK + Co who was tragically killed in a car accident on the Kings Highway in 2016.
F!NK has a long history of collaborating, mentoring and supporting fellow artists, designers and craftspeople.
In 1993, F!NK was established by Robert in Queanbeyan with the aim of creating a design and manufacturing business that would support and generate opportunities for Australian designer-makers. Joined by his wife, Gretel Harrison, in 1995, together they built F!NK into the business it is today – an Australian design company with an international reputation for producing world-class tableware, hollowware, jewellery and lighting.
F!NK invited 15 creatives with a direct connection to Robert and/or the company during the past 27 years to reimagine the iconic F!NK jug in a manner informed by their personal practice, embedding their individual, distinctive styles into the finished works.
The jugs were auctioned in July 2020, each reaching prices between $1000 and $2400.
Due to the success of the live auction, Craft ACT invited F!NK to showcase the designs in the F!NK alternative jug project exhibition to allow people to view this wonderful collaboration in person.
Two blank F!NK jugs were provided to each artist for them to create designs on. The designers are Alex Asch, Chick Butcher, Bengt Cannon, Scott Chaseling, Cobi Cockburn, Cesar Cueva, Matthew Curtis, Xanthe Gay, Marie Hagerty, Jess Higgins, Alison Jackson, Harriet Schwarzrock, Louise Scrivener, Tom Skeehan and Brian Tunks.
"It was very hard to break it down to just 15 people," says Gretel. "The process has been quite an emotional one with the project paying homage to Robert.
"The designers have worked closely with the F!NK team to realise their designs. The team has worked through many challenging and complicated technical issues in a variety of mediums to produce the finished works, with individual jugs taking up to six attempts to perfect.
"This is a true testament to the amazing skills and innovative approaches that the F!NK team has brought to the project and to their enduring embrace of Robert Foster's personal motto: 'never say it can't be done'.
"It is a true collaboration. Some [designers] just took several attempts to make it work."
"This diverse group of sculptors, jewellers, glass artists, graphic designers and metalsmiths have thrown their enthusiasm into the project and a wide array of different approaches has emerged. Jugs have been engraved, vinyl wrapped, sandblasted, hand-hammered, powder coated and hand-carved. One is even set with a solid white opal from Queensland."
The F!NK team has used a range of specialised anodising techniques to produce different effects while handles have been made from layered fused glass, hand-forged Damascus steel and burnt wood. Architectural products supplier Axolotl was instrumental in producing a rusted surface finish for one of the jugs.
Each finished jug is unique and will not go into production.
"These jugs will never go into production as they wouldn't be viable," says Gretel.
A percentage of the profits from the auction in July were donated to Canberra mental health service Headspace.
Because the auction was so successful, Craft ACT asked to have an exhibition and the designers developed another lot of jugs, which are for sale in its gallery.
"We strongly believe in giving back to our community who have been so generous in supporting us," says Gretel. "We know how important mental health is for the community at large, particularly in times such as these."
The exhibition's COVID-19-safe opening was only for one hour and just 32 people, including staff. However, the exhibition is currently on until 17 October at Craft ACT's Craft + Design Centre at Level 1, North Building, 180 London Circuit, Canberra.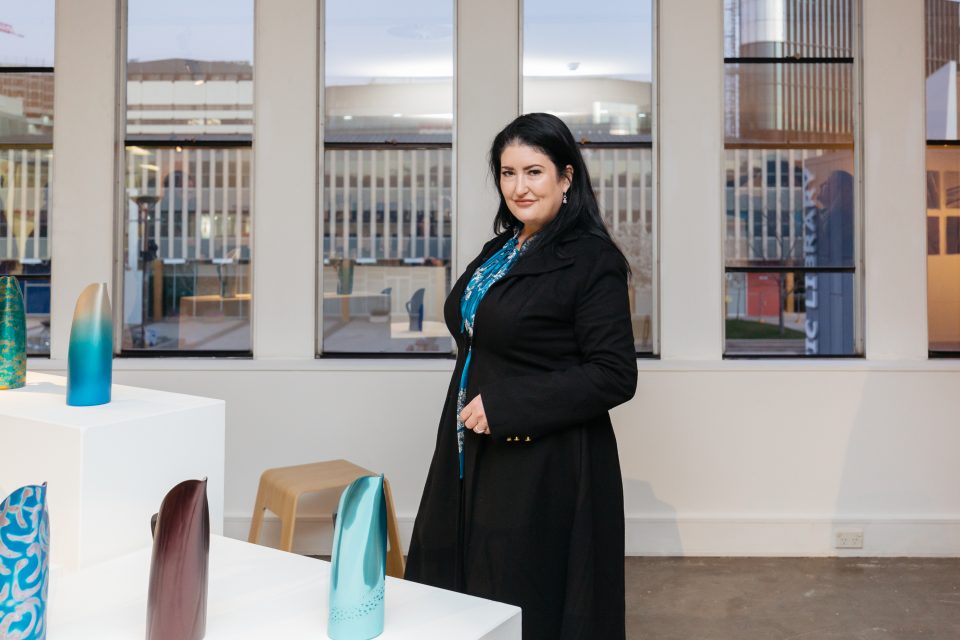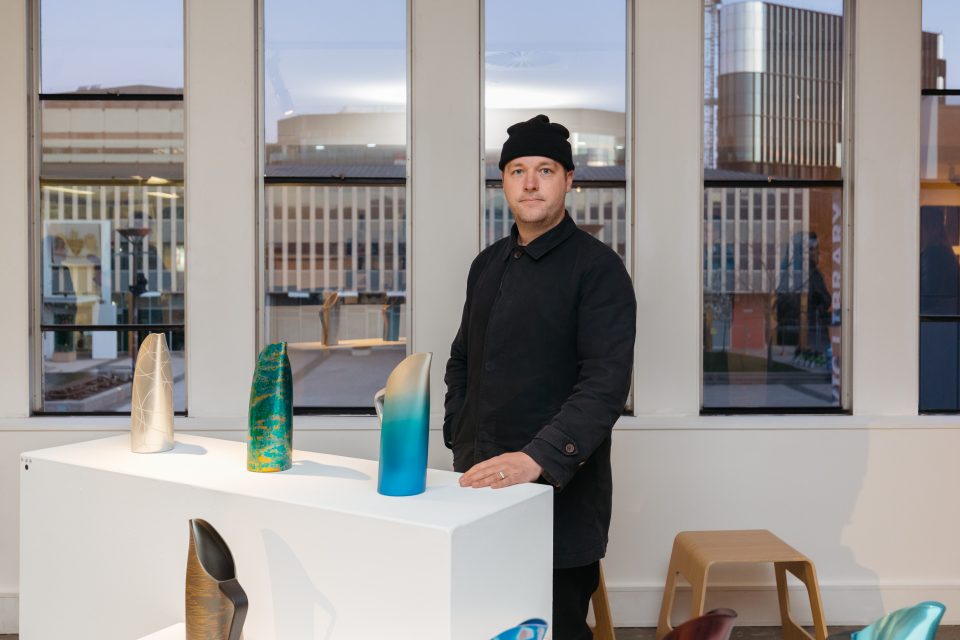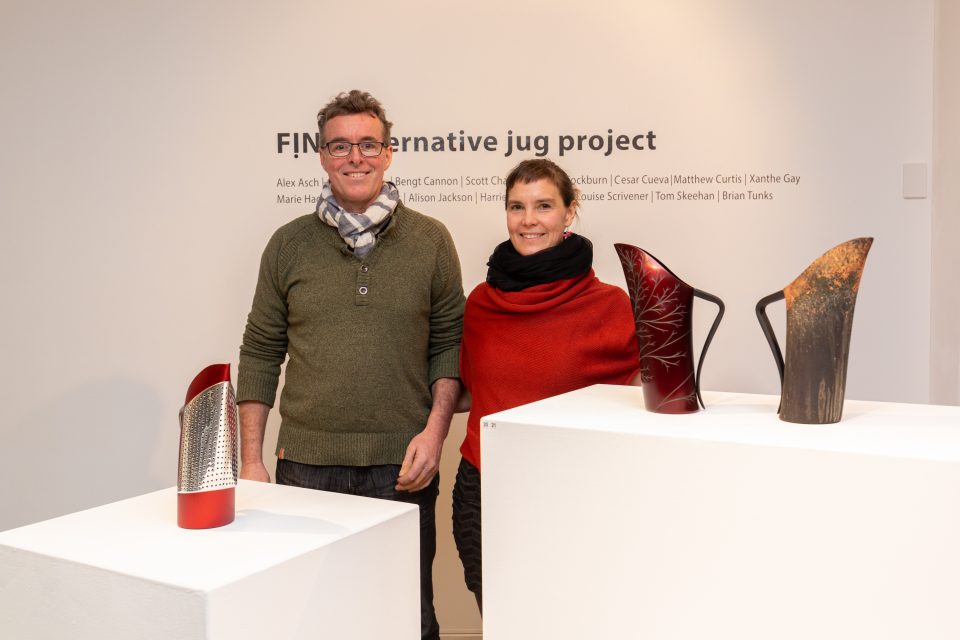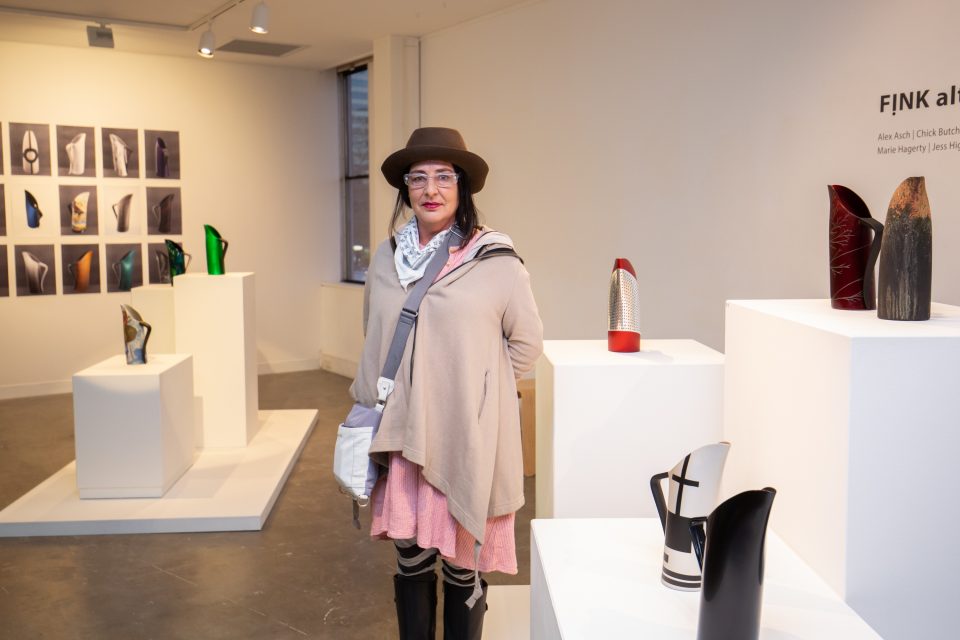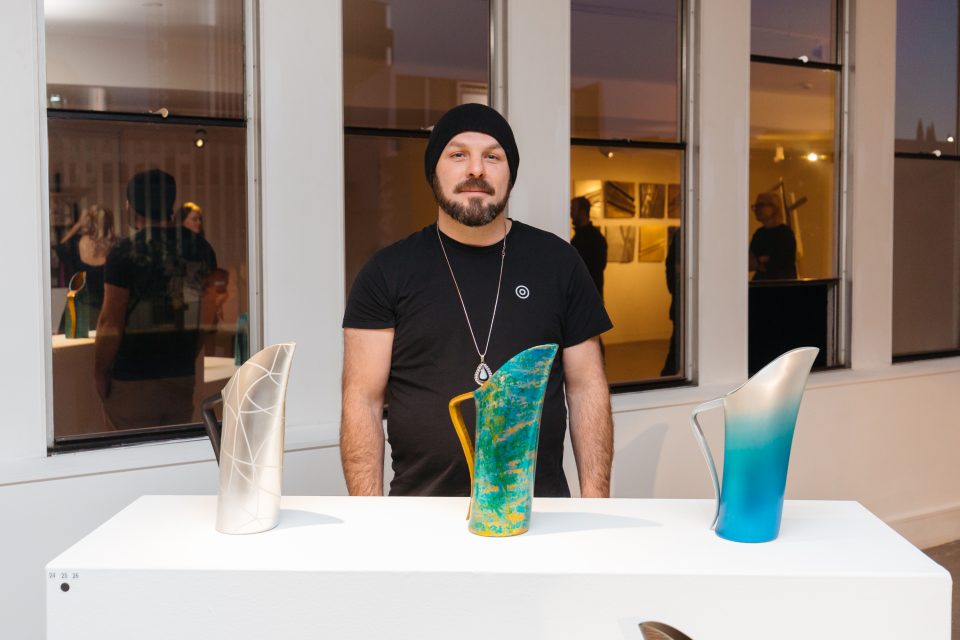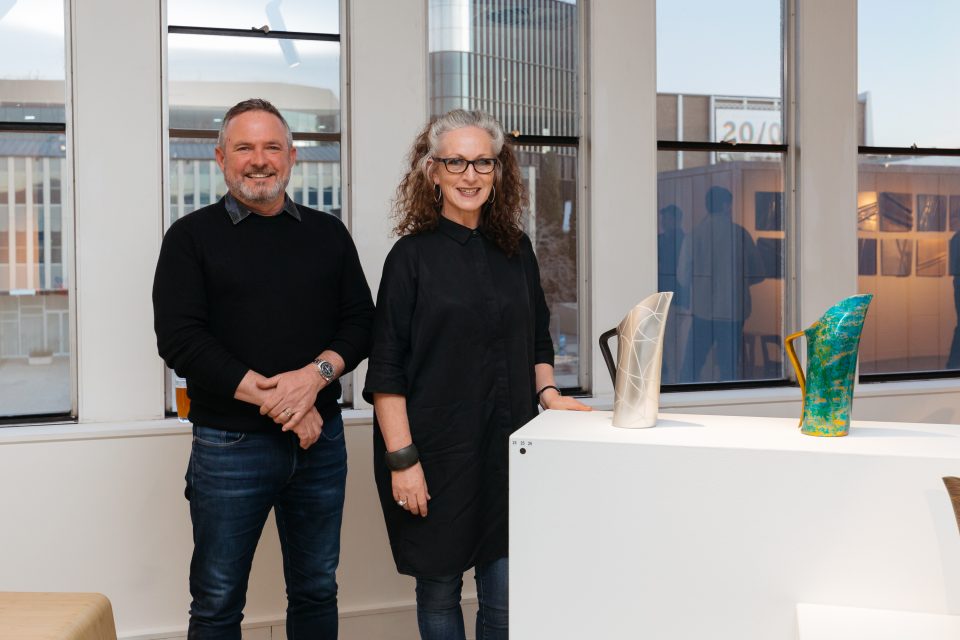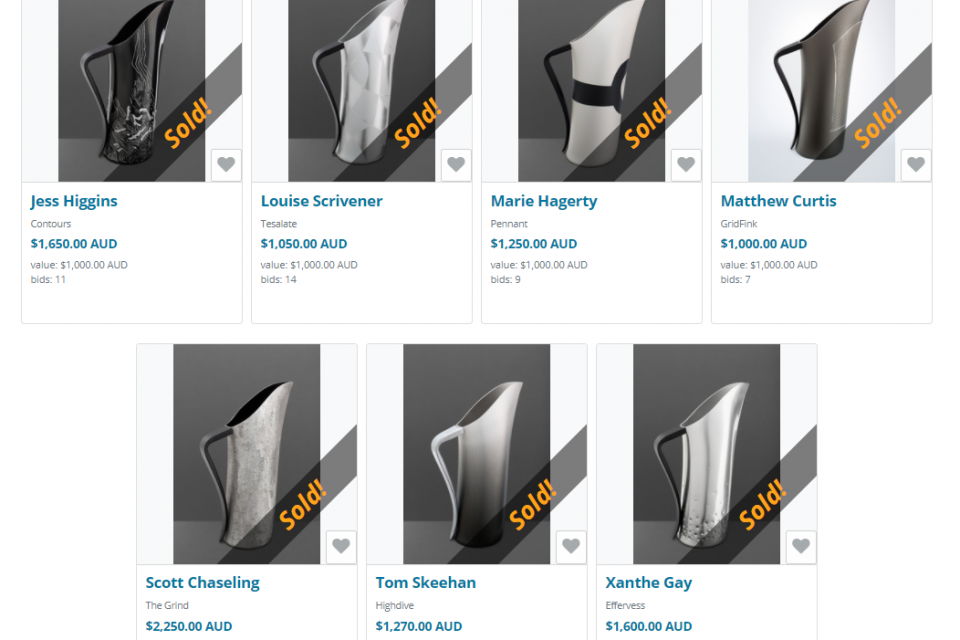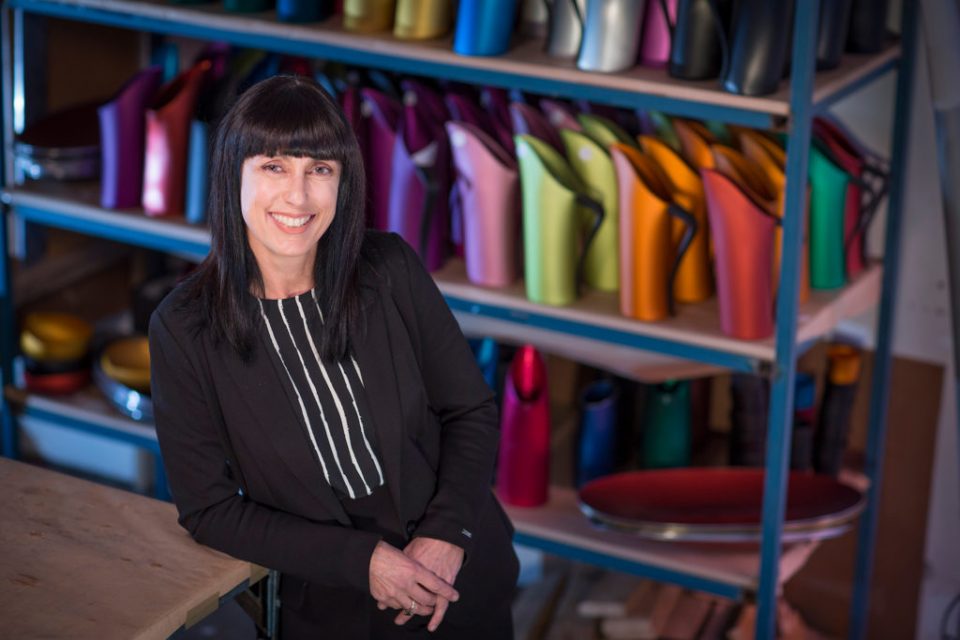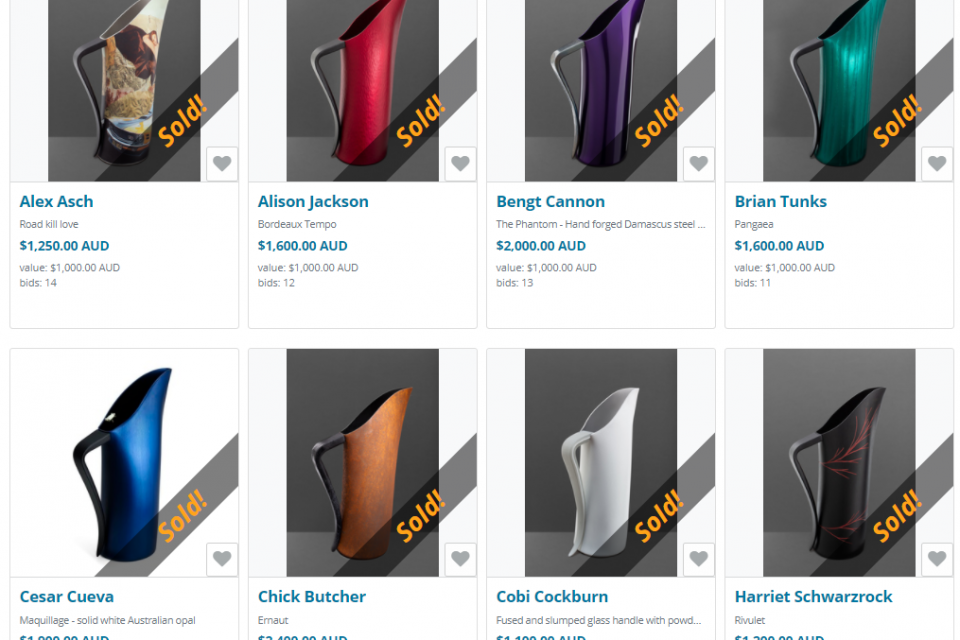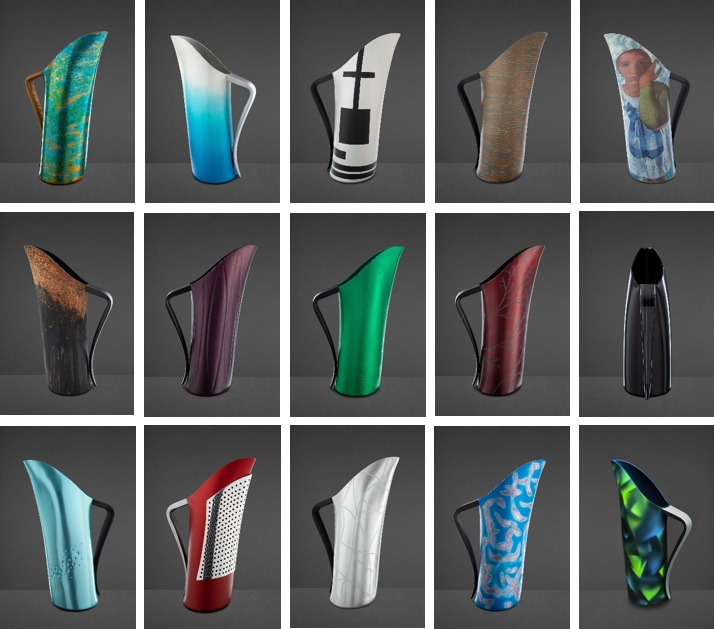 Original Article published by Alex Rea on The RiotACT.