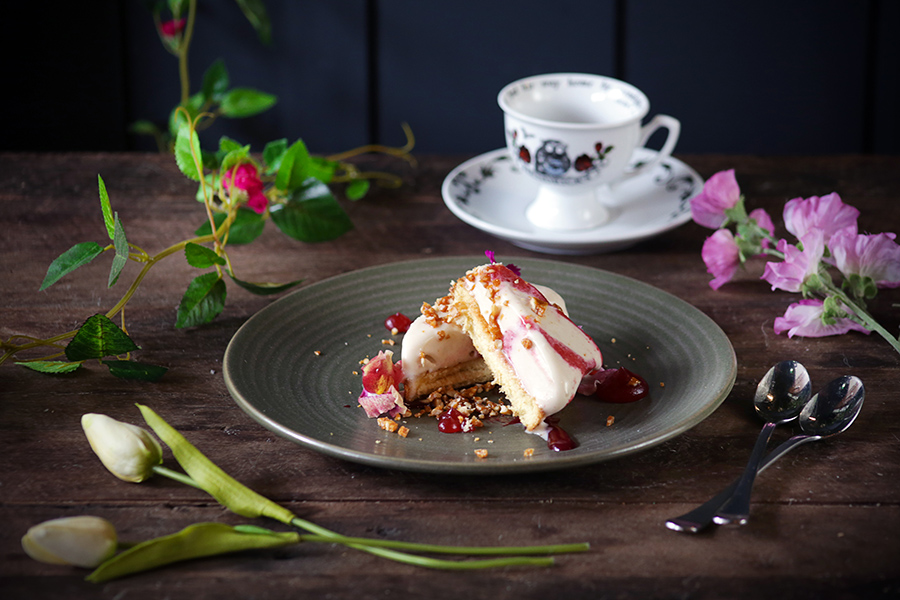 Today is the fourth of May, which means today is Alice's birthday. Well, one can't actually be sure that it is the Alice's birthday, but one can be sure that Alice did go down the rabbit hole today. A careful reading of Lewis Carroll's timeless classic, Alice's Adventures in Wonderland, will inform one of the actual date. As for the month, we know it is May…
"the March Hare will be much the most interesting, and perhaps as this is May it won't be raving mad–at least not so mad as it was in March."
Reading on will confirm that it is exactly the fourth of May…
"What day of the month is it?' he said, turning to Alice: he had taken his watch out of his pocket, and was looking at it uneasily, shaking it every now and then, and holding it to his ear.
Alice considered a little, and then said `The fourth."
One can also be sure that it is the birthday of a certain Alice Liddell, the daughter of a friend of Lewis Carroll, and that Carroll did indeed write the adventure for her–perhaps even for her birthday. In any case, I'm calling it. Today is the fourth of May and it is Alice's birthday!
And what birthday is complete without a cake? Heck, not even an Un-Birthday is complete without a cake! And if not a cake, then at least a dessert…
Which brings us to White Rabbit Cocktail Room, that cosy little bar fashioned directly out of the imagination of an interior designer that has read way too much Lewis Carroll, that looks exactly like one would expect a rabbit hole to look like if one were to fall into it, and that has taken the fine art of desserts at cocktail time to the next level.
So today, grab your girl-posse and get yourselves to White Rabbit to celebrate Alice's Birthday, or even your Un-Birthday, by trying one of the five amazing creations on offer… And while you are there, enjoy a cocktail, perfectly matched by the slick bar staff to complement the sweet creation of your choice. Check them out:
1. Fried brioche sandwich, with a peanut butter gelato & raspberry sorbet swirl…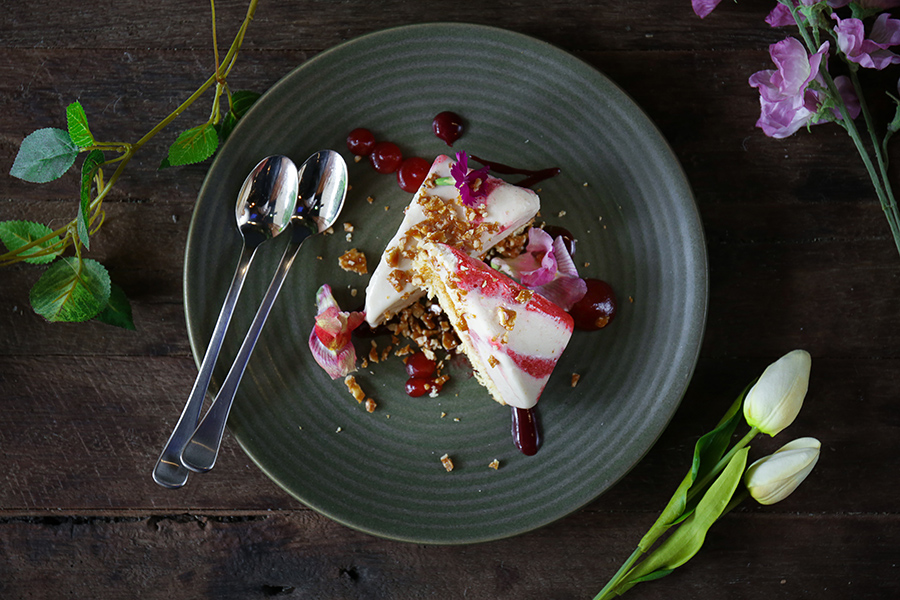 Cocktail match / Dead Rabbit
2. Passionfruit soufflé, served with vodka & white chocolate sorbet…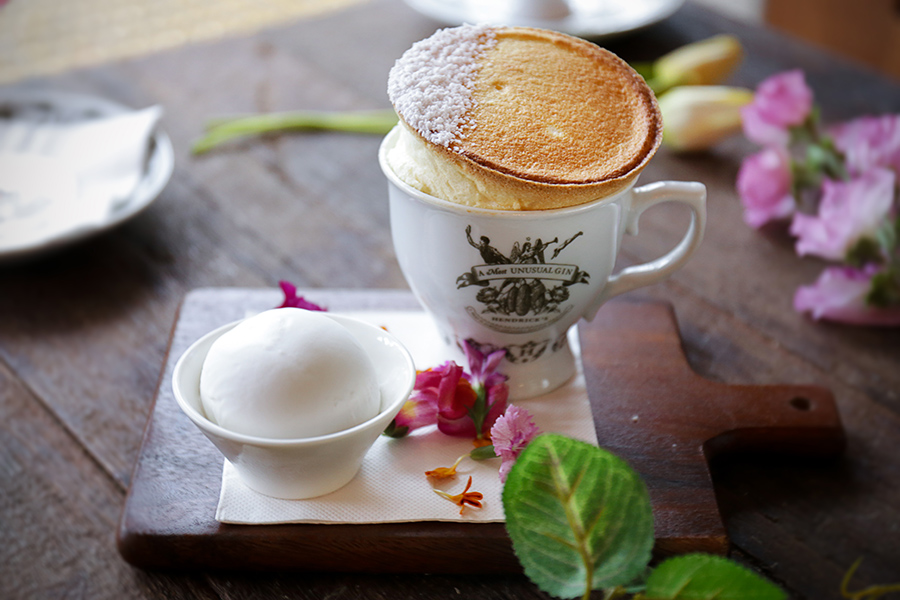 Cocktail match / Tweedle Rum
3. House made sourdough donuts, filled with lemon curd, served with toasted meringue & coconut candy…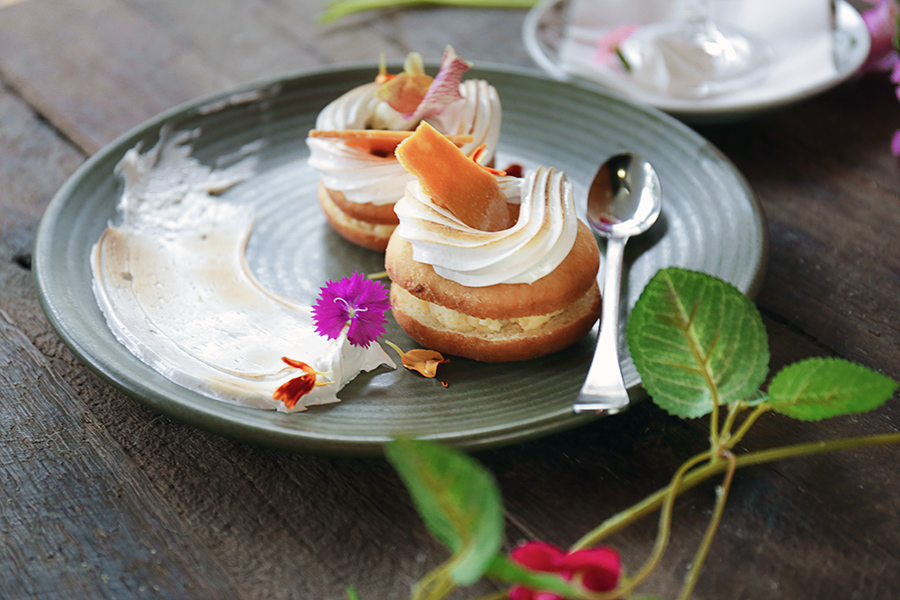 Cocktail match / The Dodo

4. Vanilla Bavarois, strawberry jelly, strawberries, chocolate soil, with a pistachio and shortcake icecream…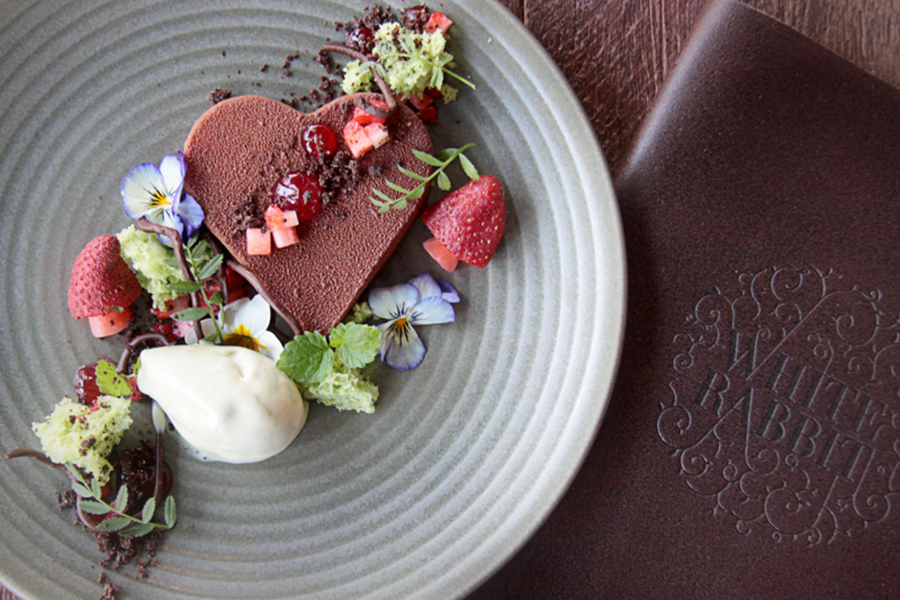 Cocktail match / The Duchess

5. Dark chocolate & peanut brownie, salted caramel glaze, white chocolate key…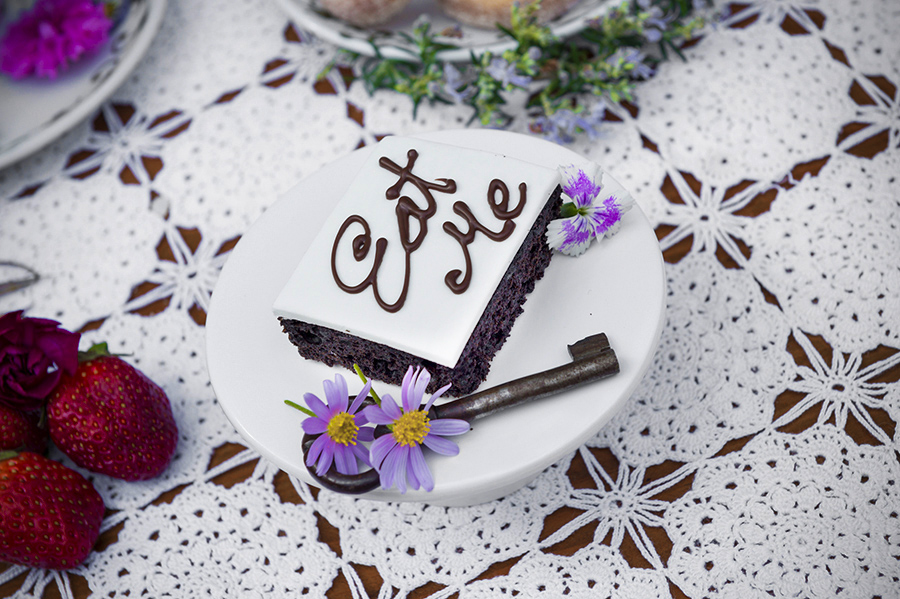 Cocktail match / The Caterpillar
Check White Rabbit's Website, Instagram, Facebook