Fyshwick is synonymous with many things; furniture stores, car yards, warehouses, and the like. But until recently, being at the forefront of the Canberra food scene was not one of them.
With local innovators in the industry Capital Brewing and ONA Coffee roastery taking up residence in the industrial suburb, the landscape is changing and making way for other great food options.
If my visit to the recently opened Wildflour Artisan Bakery & Cafe is any indication, Canberra has embraced the options now available in the suburb. Located in Townsville St, Fyshwick, Wildflour is the brainchild of serial entrepreneur and hospitality guru Michael Rose.
Michael and his longtime collaborator Sasa Sestic, the World Barista Champion and visionary behind the ONA coffee brand have together through their joint projects and individual businesses been responsible for elevating the cafe scene in Canberra. Together they saw the potential to bring speciality coffee options to Canberra and opened Urban Bean and later the very successful Espresso Rooms.
"The model for Espresso Rooms was grown from the desire to bring the speciality coffee market to a wider consumer that were in shopping centres," said Michael. "No matter the project, both Sasa and I believe in sustainability, whether it is our products, staff or companies and the produce we buy."
Now a household name in the city with multiple locations, the need to supply Espresso Rooms with quality-consistent sandwiches, cakes and salads led to the opening of Wildflour. "One of our suppliers, Remy's, who was originally in the Townsville St location had a change in partnership. I saw the opportunity to take it on and make it a destination point for Fyshwick." shared Michael.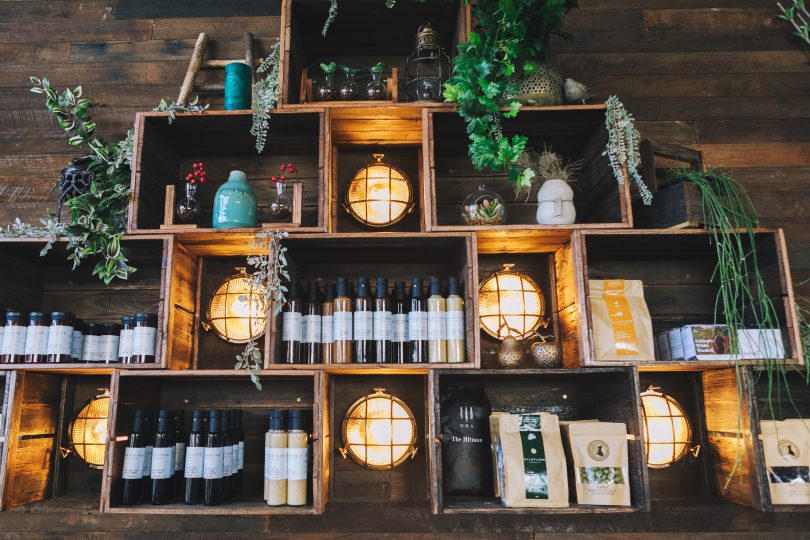 The premise was simple said Michael, "Produce good quality products that supply other stores and replicate that product out the front here and give the public an option that is really good. Also as a father of three young boys, we decided to put in an outdoor playground."
Walking in just before lunch on a Friday, the cafe is busy both in the indoor and outdoor areas. Kids are squealing happily playing outside while their mums are watching on sipping coffee and munching on pastries. Inside is a warm space featuring timber lined walls with cabinets full of tempting pre-made grab-and-go options for takeaway while pastries and bread line the counter.
There are lots of nooks and crannies to sit in and enjoy the all-day brunch menu. From house-made granola to a Fried Chicken Burger, the menu is compact but diverse. Continuing the family-friendly theme, there is a dedicated kids menu with wholesome options from a simple Banana Bread to Buttermilk Fried Chicken with Chips.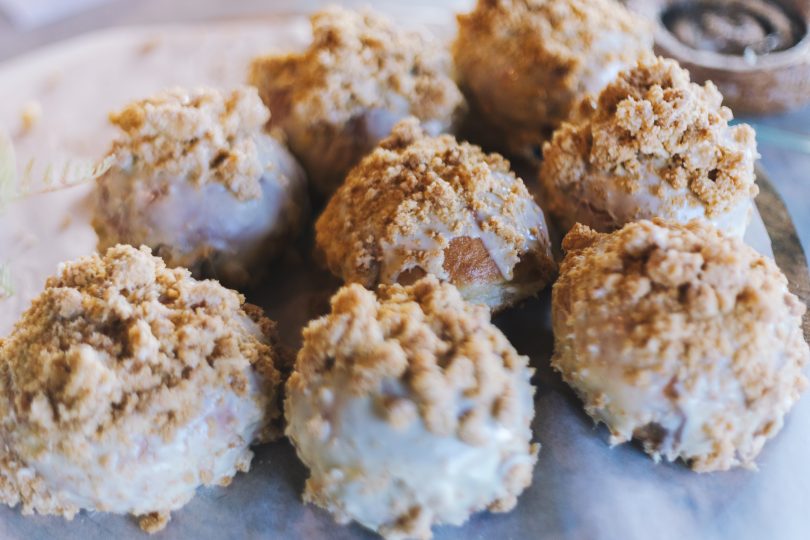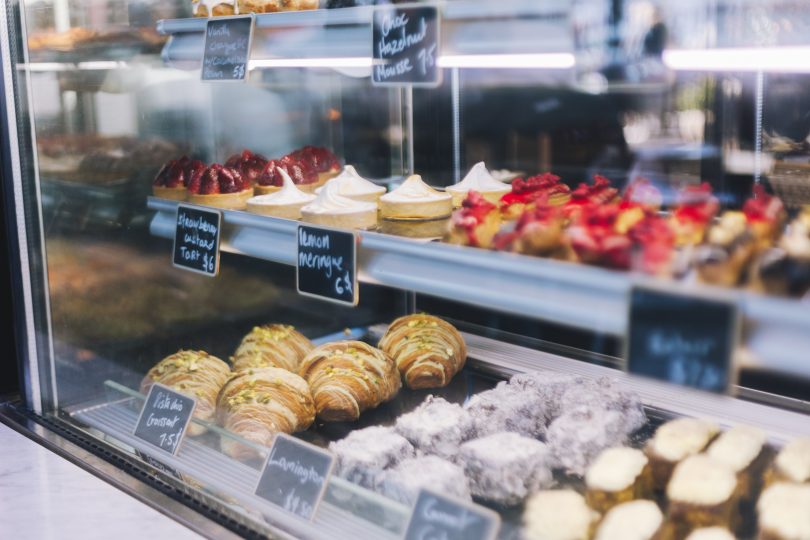 For our visit, we tried the Shakshuka, with baked free range eggs in a spicy red pepper sauce, chorizo, feta and house-made flatbread. The spice and addition of chorizo set the dish apart from the other variations I have tried, the combination is filling and delicious and now my new standard for the dish. In comparison, the Crispy Squid Salad with sumac spiced squid, pickled fennel, chèvre, salsa roja, smoked chickpea cream was perfect for those looking for a lighter meal. Packed full of flavour, the squid was fresh and delicate.
For dessert, we paired our ONA coffee with a selection of the wide variety of pastries. The standouts were the Apple Crumble Donut, every bit as decadent and scrumptious as it sounds and the Chocolate Hazelnut Mousse, which fulfilled all my chocolate loving cravings.
As for plans for the future, look out for a larger expanded outdoor area in the warmer weather to include a little bike and scooter track. The new space will be dotted with picnic blankets and will be a perfect backdrop to enjoy the hampers Michael is planning to serve up outside. It sounds like just another great reason to visit Wildflour!
Wildflour Artisan Bakery and Cafe, 8 Townsville St, Fyshwick. Open Monday to Friday – 7:30 am to 3 pm, Saturday – 8 am to 3 pm. Closed Sundays & Public Holidays. Follow them on Instagram for more details.
Original Article published by Sophia Brady on The RiotACT.