Chloe Lim was looking to kick start a side hustle to complement her day job in the public service when her church needed someone to help blow up balloons for a community event.
"No one put their hand up so I thought, 'Oh, I'll give it a go'," she said.
"So I went to Kmart, bought a pack of balloons, went on Youtube – as you do when you want to learn something new – and made my first balloon dog. And I thought, 'This is quite interesting' and decided to try a few different other balloons. I got hooked."
That was February 2019. This month, Australians can watch her making balloon art on live television in Channel 7's new reality series Blow Up.
Hosted by Stephen Curry (of Dale Kerrigan from The Castle fame), the show is adapted from a popular franchise in the Netherlands and debuted on 15 May, 2023. Up to 10 balloon artists from across the country competed in a range of challenges for a $100,000 cash prize.
Channel 7 describes it as a celebration of "skill, precision, creativity and joy"; others have described it as "Lego Masters but with balloons".
Chloe was selected as the only contestant from the ACT when the producers came across her business Giggly Wiggly Balloons.
"There are not many balloon artists that I know of here in Canberra, or at least those who can create balloon art the way I do," she said.
Chloe was born and raised in Malaysia, but moved to New Zealand for her university studies and then to Australia for two further degrees, including a PhD in medical science. A molecular biologist by trade, she worked towards a cure for metastatic breast cancer before transitioning to the public sector. She also published a book called What Makes You Unique? that introduces DNA to young children.
"I use balloons to illustrate the concept of genetics and how the DNA is all wrapped up in the cell," she said.
She now juggles full-time work with Giggly Wiggly and parenting three primary school-aged children (including twins).
"I'm a party entertainment service provider, so I twist balloons at parties," she said.
"I also run balloon twisting workshops where I teach kids and adults how to twist balloons. And I do balloon storytelling shows as well, where I make balloon costumes for the children and put on a show for everyone else at the event."
The balloon art process starts with a rough idea and a sketch, but there's a lot of experimenting along the way.
"We have in our head how we may do it, but it may not end up that way," Chloe said.
Her favourite design is the dragon from Japanese anime TV series Dragon Ball Z, which takes up to 200 balloons of different shapes and sizes and sells for about $200. The bigger the design, the longer it takes and the more it costs.
"I love making characters because they're a bit more interesting than animals in some ways," she said.
"That's what I wanted to specialise in – really unique and advanced balloon designs. That's my point of difference in terms of my business."
On Blow Up, the contestants were given briefs ranging from 'future' to 'circus' to 'into the world' and Chloe's responses included an elaborate dinosaur, a ring mistress and a dress, as well as a car frame decked out with balloon bodywork.
Her take on the 'metamorphosis of the butterfly' theme got her through to the finals, where she was tasked with creating a piece of public artwork for display in Hosier Lane in Melbourne's CBD.
"Yeah, that was a challenging one," she says.
"I did a cafe art scene, and it was meant to be interactive. I had a lady sitting at a table drinking a coffee. It was a big deal considering I normally go very detailed, but unfortunately, I didn't get through to the top three."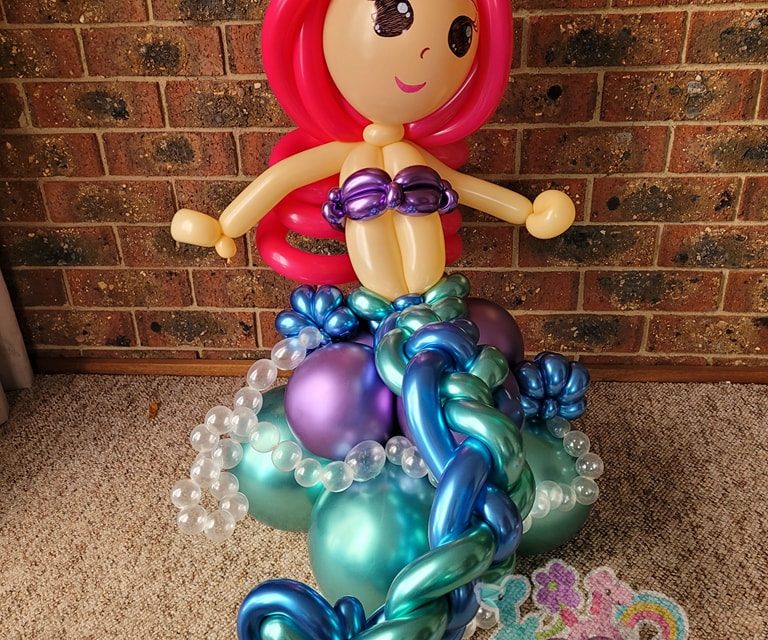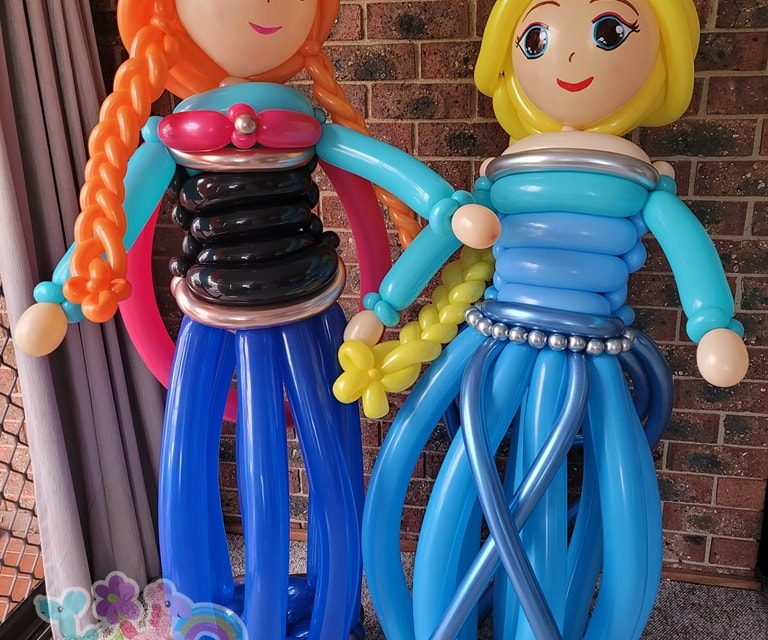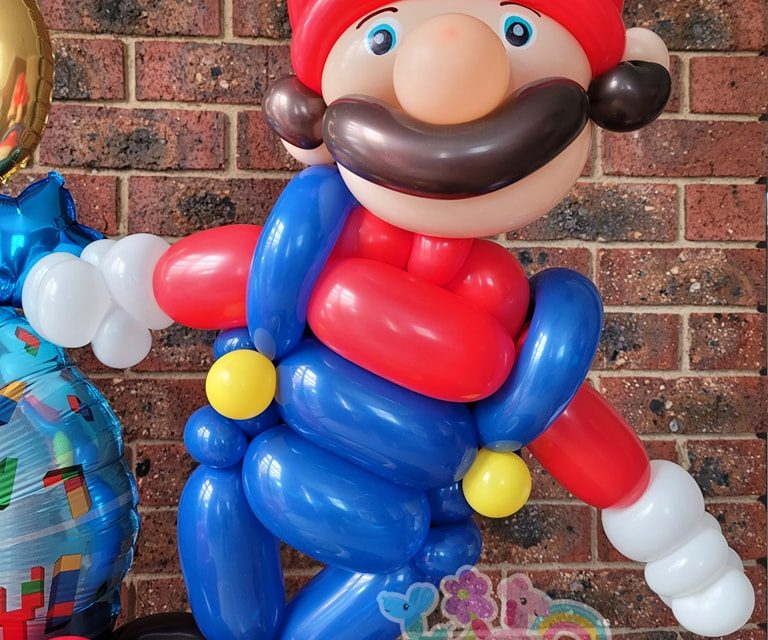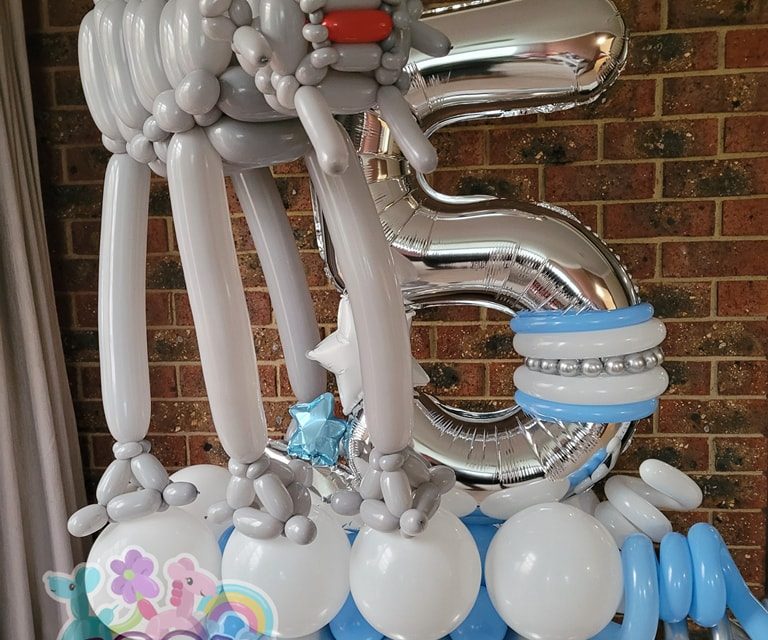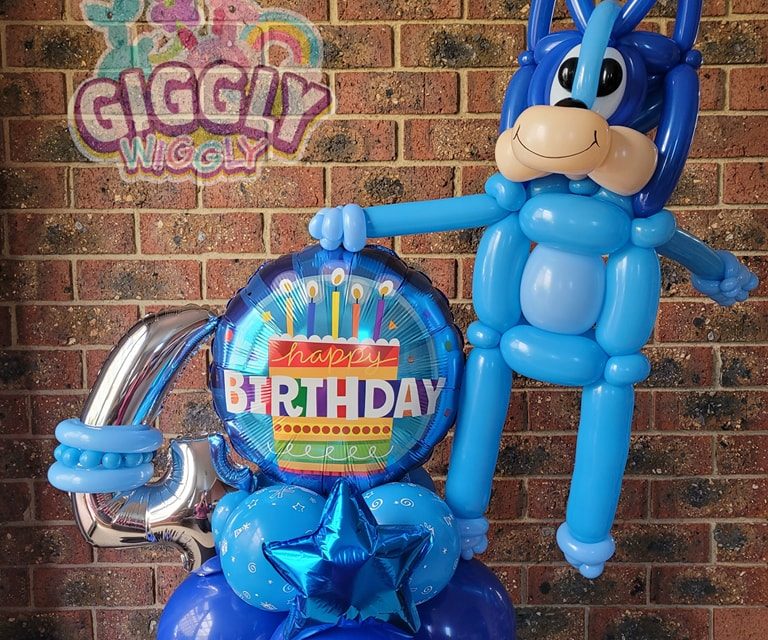 There were some sacrifices to make, particularly for her husband, who "had to take on a lot of caring responsibilities" while Chloe was on set in August 2022, but she describes the show as a "once-in-a-lifetime experience I do not regret".
"I'm really proud we were able to showcase that balloon art is not just about dogs and swords," she said.
Chloe says she'll now devote herself to publishing more children's books on science, and will be showing off another at ACT libraries for National Science Week in August.
As for Blow Up, it may not return. The series debuted to 288,000 viewers, third in its timeslot behind MasterChef Australia and The Summit. It was moved to 7flix for the third episode but views continued to drop. The final episode only drew 16,000.
Hamish Blake, host of 9 Now's Lego Masters, also poked fun at it and said in an episode of Lego Masters: "Balloons are good for a part of one episode of a show. No, I don't think there's a series in them."
Stream all eight episodes of Blow Up on 7 Plus.
Original Article published by James Coleman on Riotact.