Jessie Street. Grace Tame. Margaret Guilfoyle. Quentin Bryce. Evonne Goolagong Cawley. Ash Barty. Susan Ryan. Natasha Stott-Despoja. Enid Lyons. Dorothy Tangney.
These are just a handful of the many women honoured in the Museum of Australian Democracy's new exhibition Changemakers, which takes an at-times critical look back at the country's march towards gender equality and the work that continues to this day.
Australia was the first country in the world that gave women both the right to vote and the right to stand for federal election.
But this often-trumpeted glory can mask the fact that women continue to face discrimination at home, in the workforce and in society.
For a long time, they could not work or keep their own money, nor could they have custody over their own children or get a loan to buy a house.
It's the women – and men – who pushed through each of these levels of discrimination to which Changemakers pays homage.
Ngambri-Ngunnawal elder Matilda House, who delivered the Welcome to Country at the exhibition's launch, noted the somewhat ironic nature of the location – the former chamber at Old Parliament House – where few women initially succeeded in making change.
"I've never seen so many beautiful women as I look around. You can feel that this parliament was made for men," she said.
"Do you feel it? You can when you sit down in the seats … they were built for men with their long legs and big bums."
"[This exhibition] is about how women have pushed and pushed to make themselves visible in a world that was controlled by men."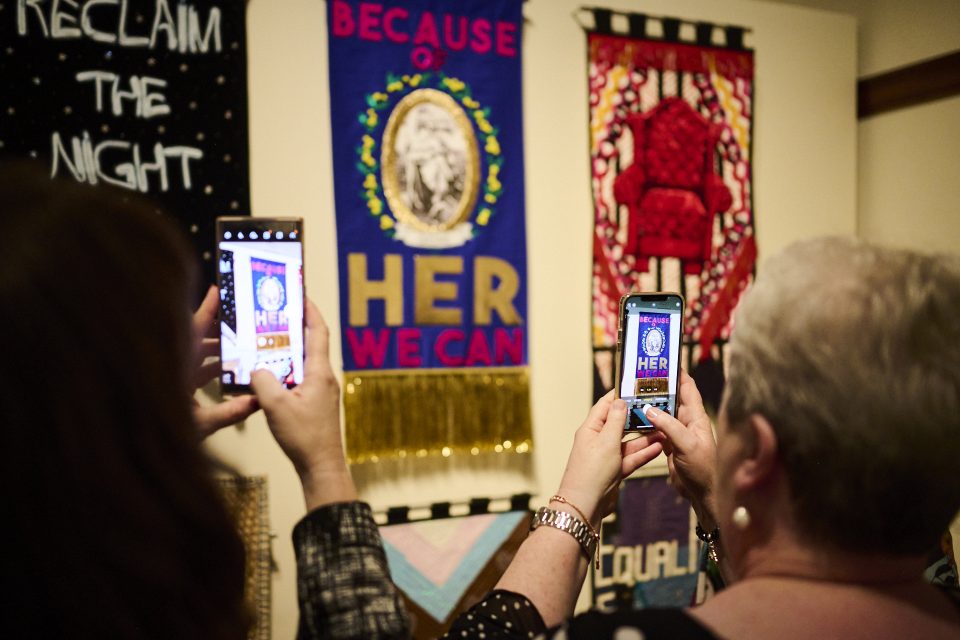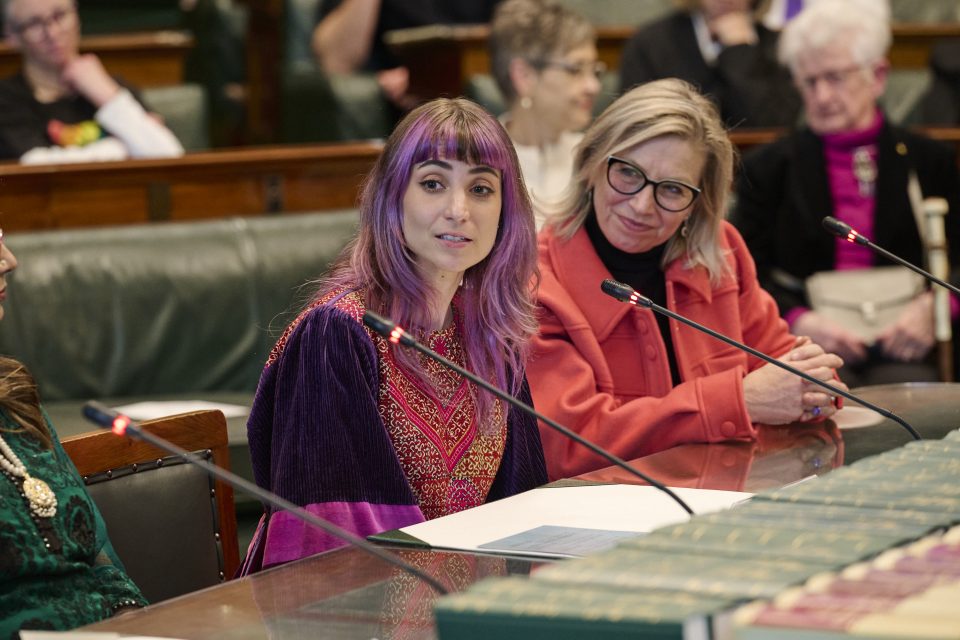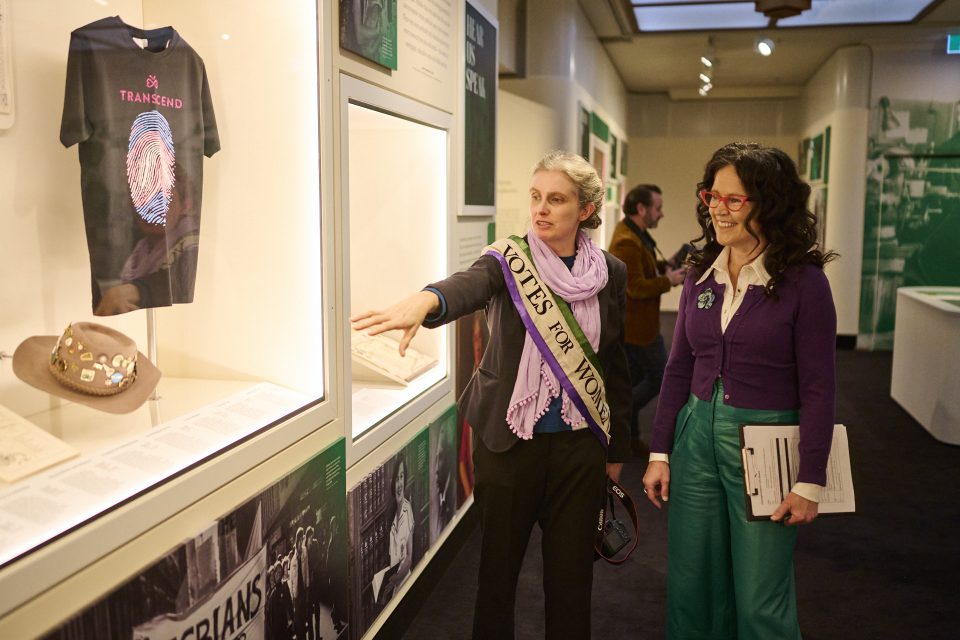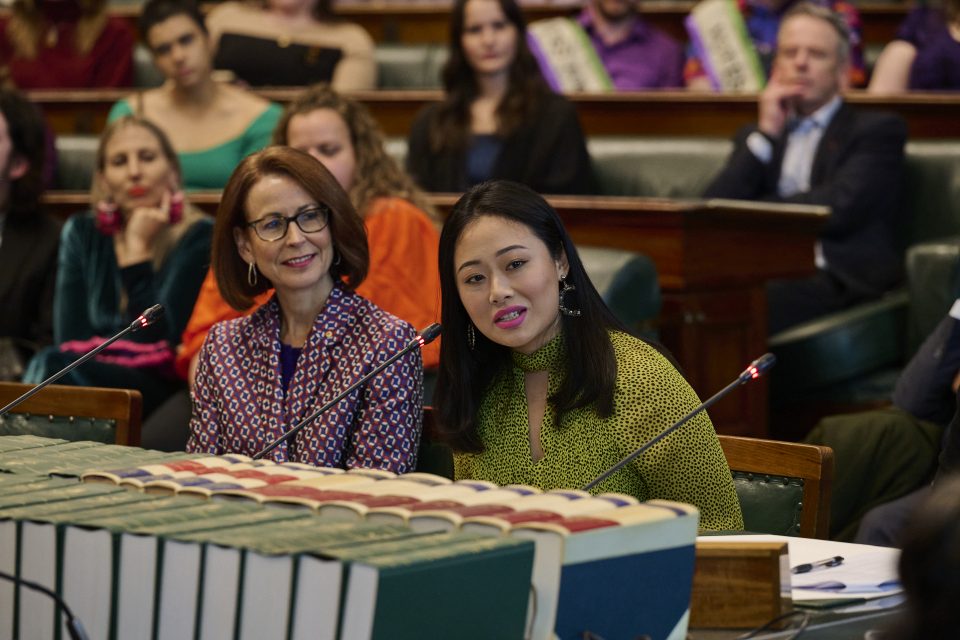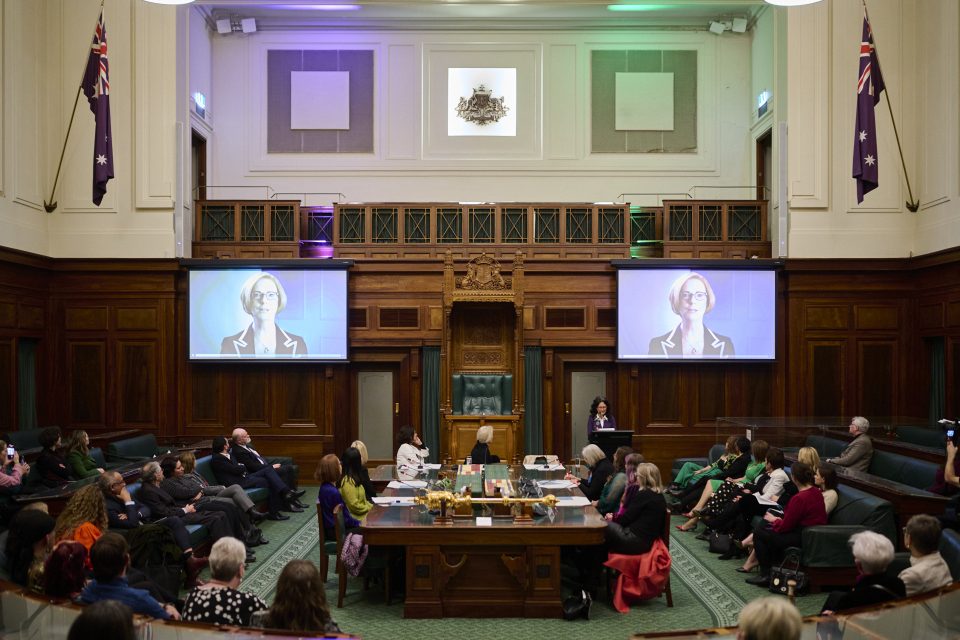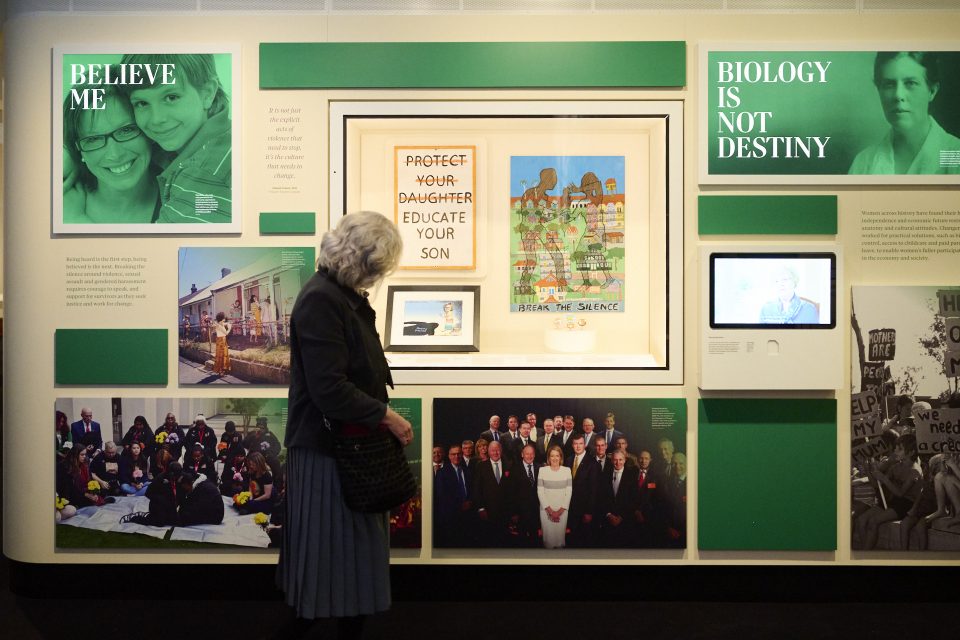 But this push often came at the expense of other marginalised groups.
As journalist and host Annabel Crabb remarked, the laws which enfranchised women to vote and run for parliament will "forever be tarnished" by the fact the same laws "deliberately" disenfranchised First Nations' women and women.
"That is what history is," she said.
"Pride and shame. Wins and losses. Prosperity and misfortune … there's room for all of it in this shared history of ours and our duty is never to smooth over it but to keep learning."
Former Australian of the Year Rosie Batty, journalist and exhibition creator Virginia Haussegger, Minister for Women Katy Gallagher, historian Professor Marilyn Lake, NSW Young Liberal President Deyi Wu, NSW Greens Senator Dr Mehreen Faruqi and artist Tal Fitzpatrick were all on hand to participate in a reflection on what it truly means to "have a seat at the table".
Australia's first female Governor-General Dame Quentin Bryce delivered the keynote speech at the event.
Outgoing MoAD director Daryl Karp described her as "a true changemaker".
Parts of her own history are now included in the exhibition where visitors can see the brooch – emblazoned in suffragette colours – Dame Quentin wore when she swore in Australia's first female Prime Minister Julia Gillard.
The exhibition, which weaves together threads of the past, present and future, is the final element of what is now MoAD's permanent gallery space.
The Museum of Australian Democracy at Old Parliament House is open from 9 am to 5 pm daily.
Original Article published by Lottie Twyford on Riotact.