Some months ago, I listed three reasons Belconnen is cool. Well, I apologise… There are actually four reasons, because Belconnen's bar scene is really starting to hum. A number of new bars have opened or are about to, and some oldies have had a new lease on life, making Belconnen a serious alternative to the city for a great night out.
No doubt, an increasingly sophisticated residential and business community in the district is demanding the type of service that may not have been available a few years back. Couple that with a vibrant student population from the nearby University of Canberra and you have the seeds for an emerging hotspot of hospitality.
What's more, there seems to be a real sense of camaraderie amongst the bar owners here. Many support each other, some collaborate from time to time and all genuinely want to get the message out to punters across town that the Belconnen experience is a unique one. With that in mind, I took a wander around the district and found a bunch of places doing cool things with drinks, food and live entertainment. Here are seven of them:
54 Benjamin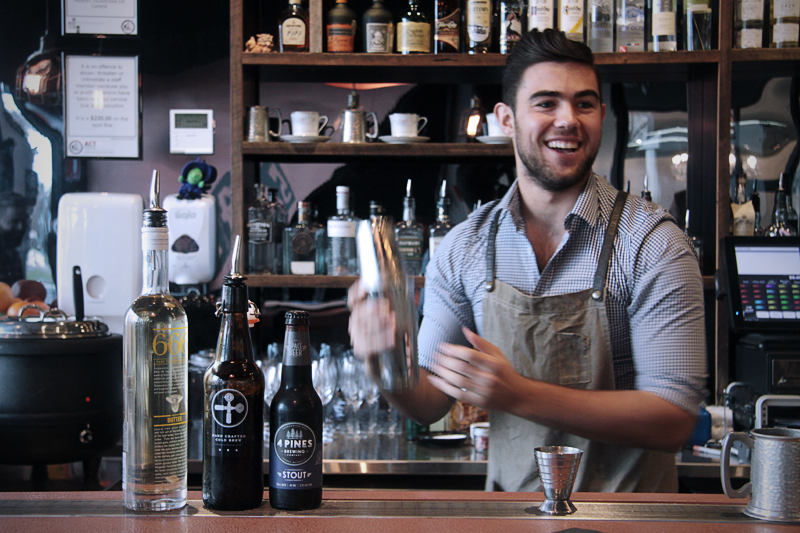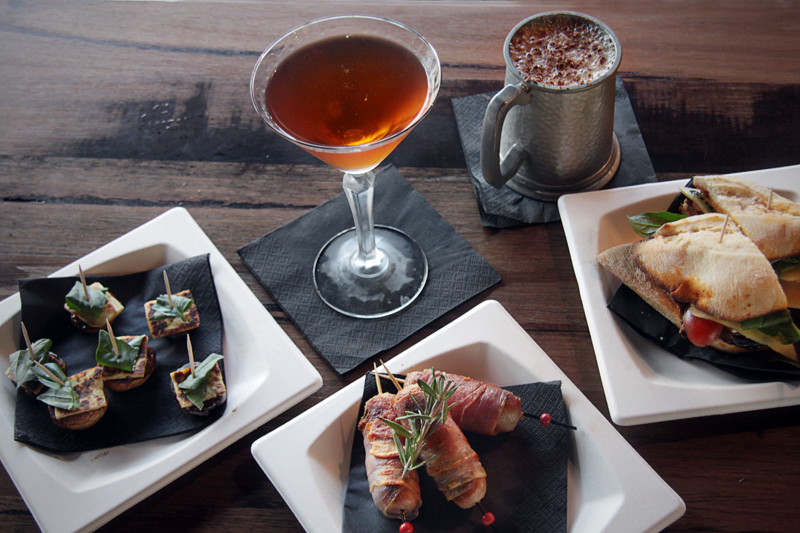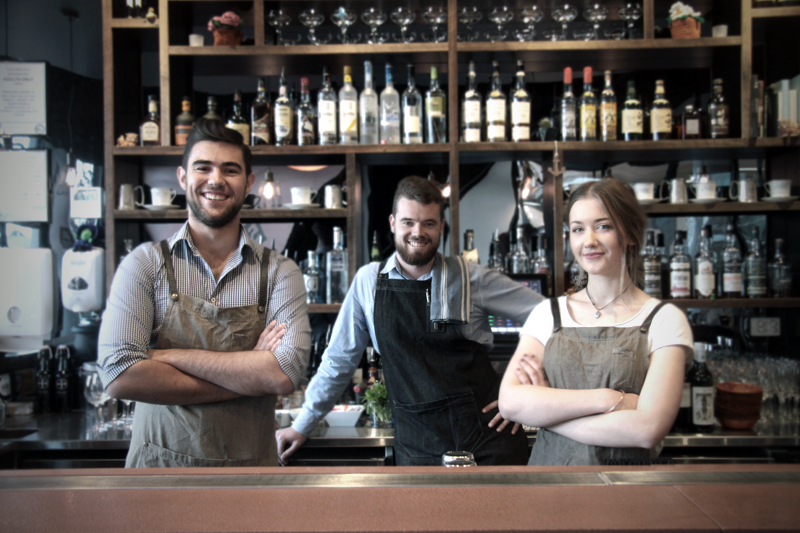 The place to go in Belconnen for a civilised drink, 54 Benjamin is a cosy little fish-tank of a bar on Benjamin Way, right in the midst of a number of office and emerging apartment buildings. Staff are young fun and funky, though management here say they are focused on delivering fancy cocktails without the arrogance or wank-factor usually attributed to this type of bar. That said, 54 Benjamin is properly drilled in the art of the after work drink, and this is their rightful space. A great list of classic cocktails are served here, along with their own creations–one particularly noteworthy one being the Irish Coffee 54 Style, a collaborative effort utilising cold-drip coffee from Aranda roaster Two Before Ten. Foodwise, simple and delicious bar snacks are prepared outside pop-up style, the Piggy in a Blanket getting a big thumbs up.
Address:
4/54 Benjamin Way Belconnen
Check out:
54 Benjamin website
54 Benjamin Facebook
Pot Belly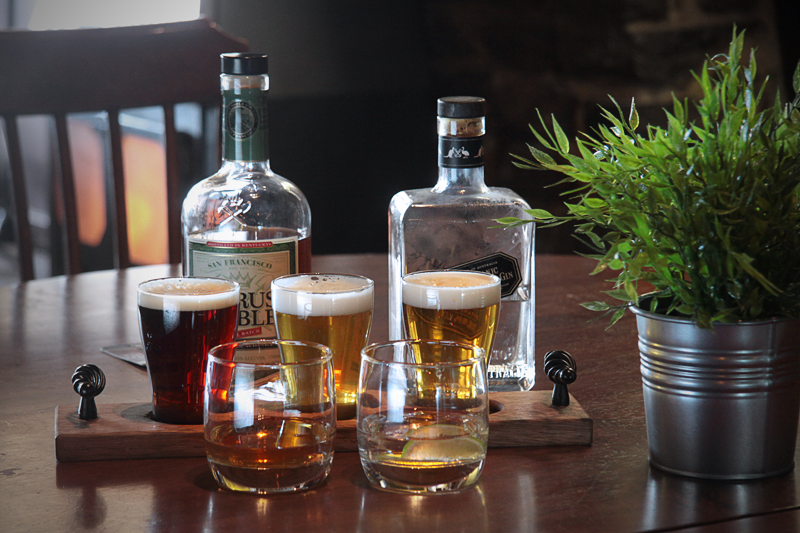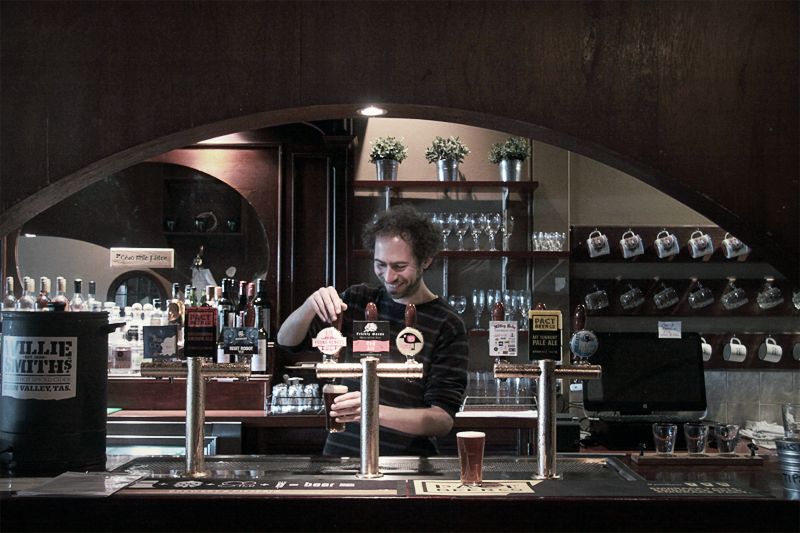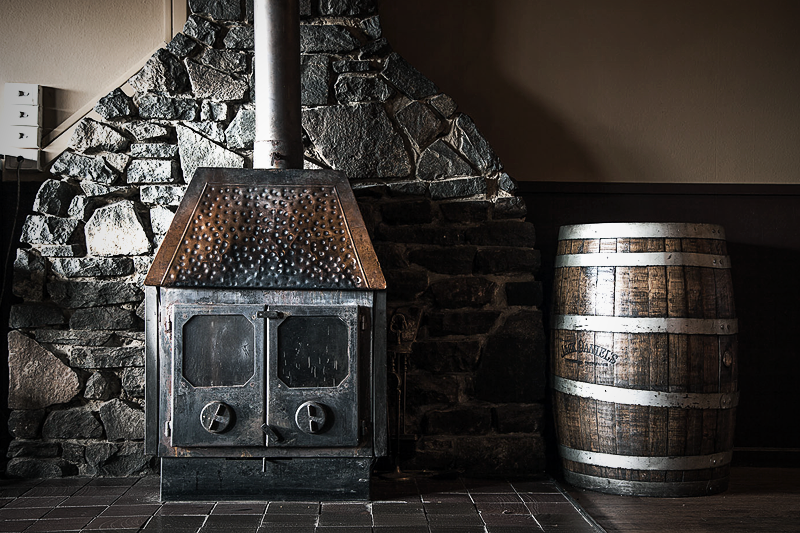 They say if you keep your wardrobe long enough, eventually it will come back into fashion, and that is certainly the case for this golden oldie. Pot Belly has been around since Noah was a kid–certainly some of the timber in the interior looks as if it's old enough to have come from the Ark–and that is part of its charm. It is authentic, homey, crafty–a big log cabin of a place with a roaring pot belly stove as its centrepiece. New owners took over around three months ago, and now craft beers and independent Aussie spirits rule here. Most of the bar staff are local amateur brewers themselves so they really know their stuff. Tap beers include Canberra gypsy brewer Pact and Sydney trailblazer Young Henry's, and a good range of craft gins, Aussie whiskies, rums and schnapps dominate the spirit list. Open mike nights get punters up for some fun on Tuesdays, and live jazz keeps things smooth on Friday afternoons.
Address:
5/26 Weedon Close Belconnen
Check out:
Pot Belly website
Pot Belly Facebook
The Basement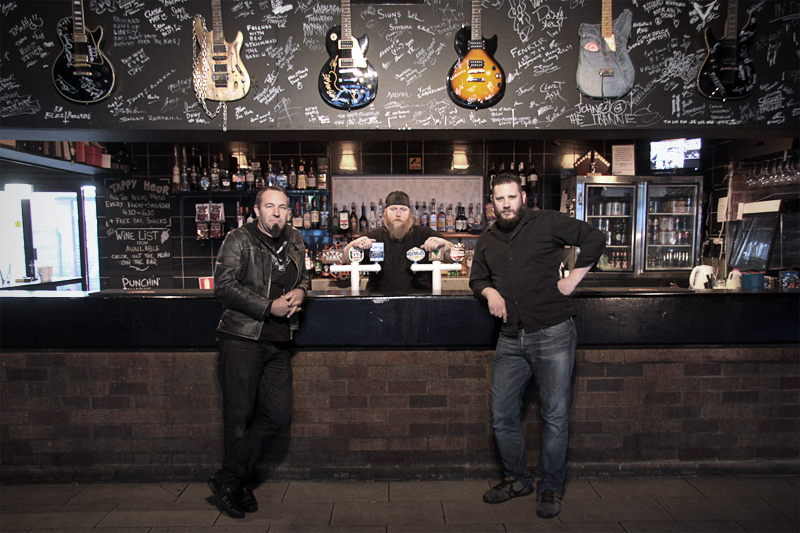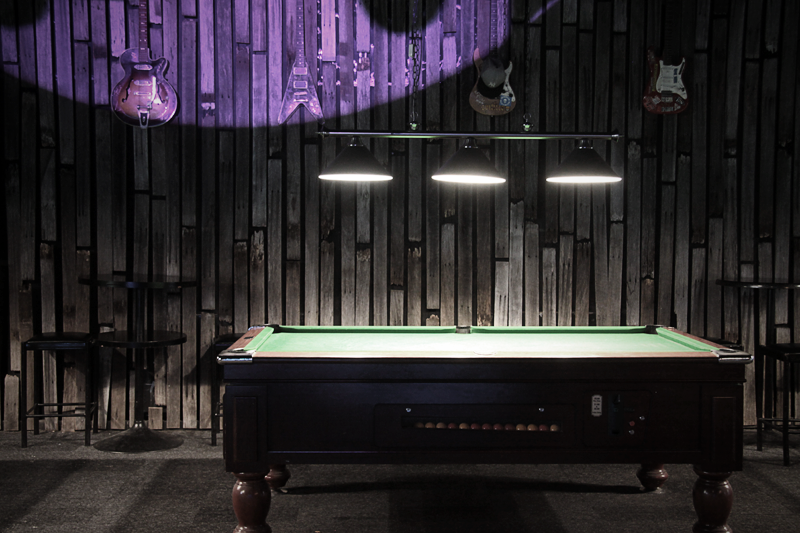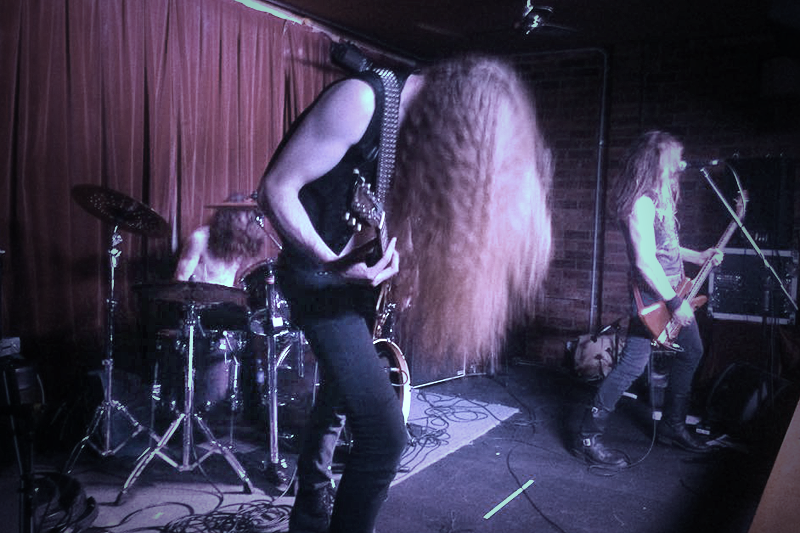 Old metalheads never die, they just open kick-arse venues for live music. The new owners of The Basement are old rockers themselves, and having done their time in the Canberra band scene over the years, they know what is required to make a live music venue hum. Yes, The Basement has been around for many years, but under this new management it has had a proper good scrub up and is nailing it as an intimate venue for visiting interstate and overseas acts, as well as the local scene. Being tucked away in a semi-underground location far away from whiney NIMBY types, The Basement is free to rock out. That said, the guys are careful to not blow eardrums away. The PA is set up perfectly so that those that want to head-bang can, and those that don't can still enjoy the evening.
Address:
2 Cohen Street Belconnen
Check out:
The Basement website
The Basement facebook
La De Da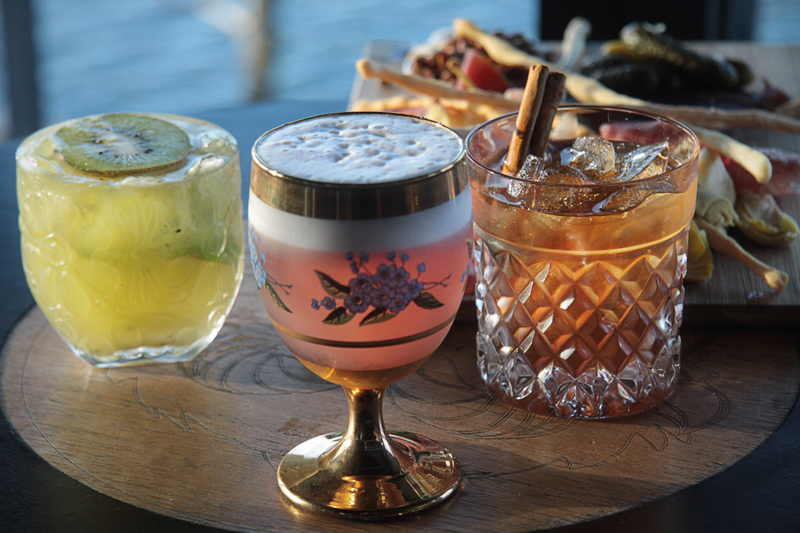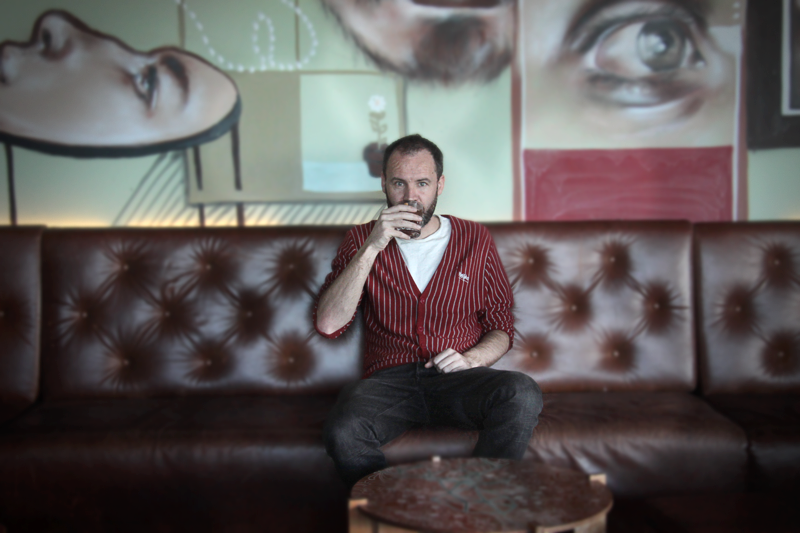 Is there a bar in Canberra with a better view than La De Da? Perched above its sister establishment, Ha Ha Bar, this place not only affords serene views over a picture postcard setting of Lake Ginninderra, it also bangs out top-notch cocktails and cool beats while nurturing Canberra's young cultural scene. A favourite of the UC kids and the local hip-hop and art crowd, La De Da regularly puts on cultural evenings such as Beatnic nights, giving emerging musical artists in genres such as electronic and folk, a platform. And live art battles bringing local street artists in to go crazy on their walls. Not only that, it manages to do all this while keeping the corporate after-work drinking crowd happy with a great range of cocktails and more recently a seriously special food offer.
Address:
102 Emu Bank Belconnen
Check out:
La De Da website
La De Da Facebook
Zierholz UC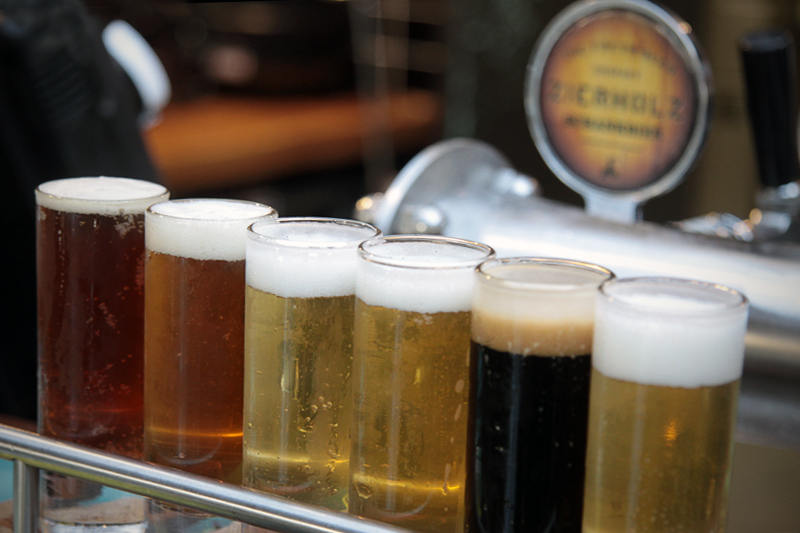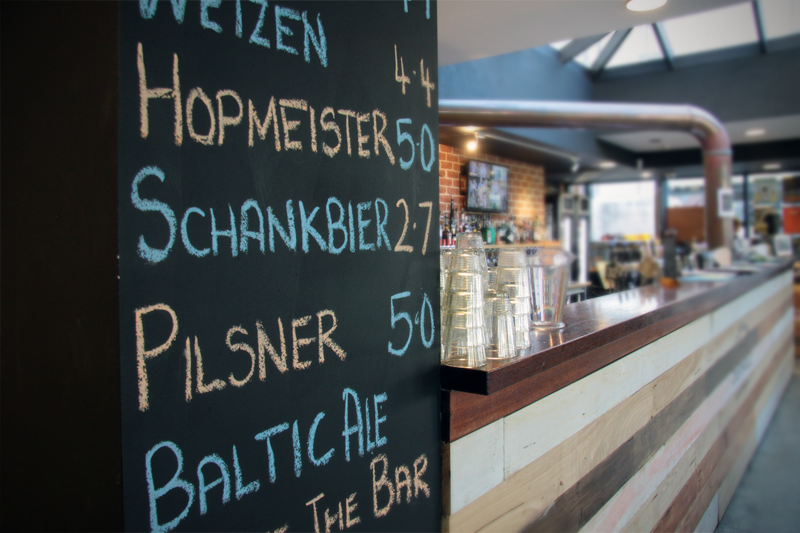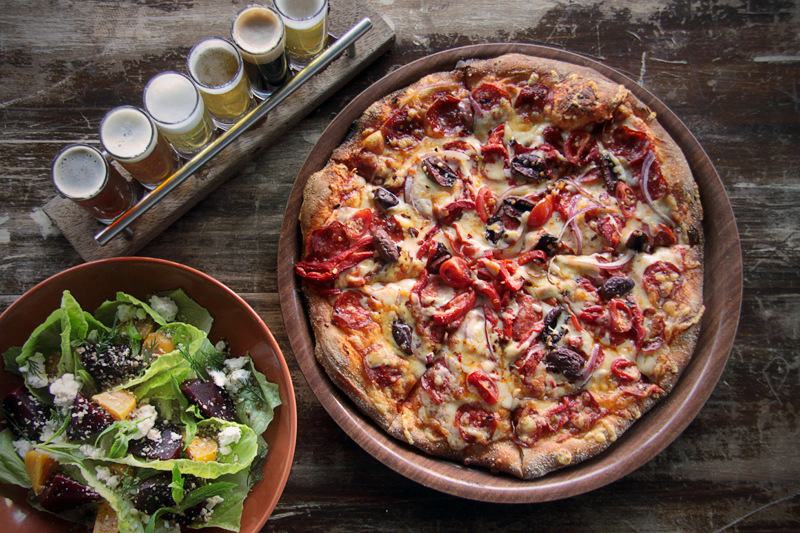 Zierholz UC is one of two bars located at the University of Canberra, and the preferred drinking hole of many a beautiful mind, but seriously, this place is geared up for more than just students and faculty. Zierholz is big and spacious with a super-casual attitude and a serious selection of tap beers from their Fyshwick brewery–at any one time, you can find up to eight different varieties from this excellent Canberra brewery, with choices like pilsner, amber ale or porter to name a few. Better still, give all of them a go by ordering a sample paddle. On the floor, the Mario Kart gets a serious workout, big screens are great for sports-mad drinkers, and seriously good pizzas make this place a great all-rounder. If you haven't been yet, a great time to check it out is on a Friday between 4.30 and 6.30. Why? Two words: Happy Hour!
Address:
1 Kirinari Street Bruce
Check out:
Zierholz UC website
Zierholz UC Facebook
The Well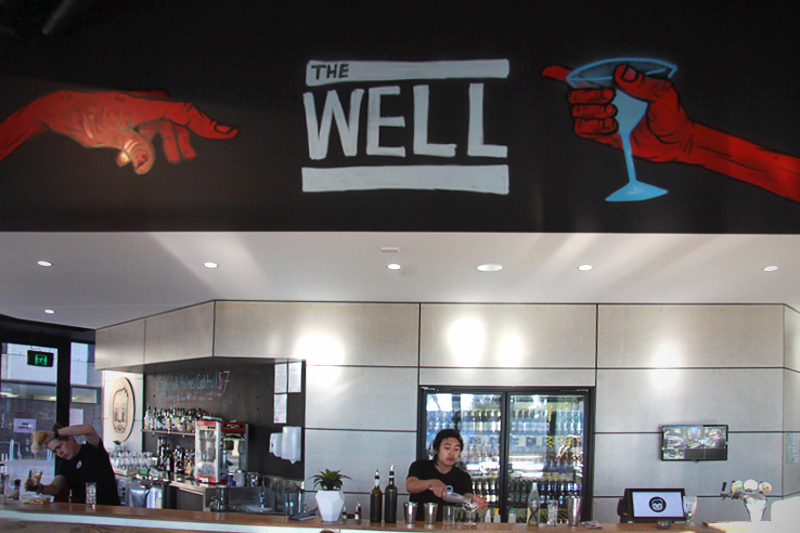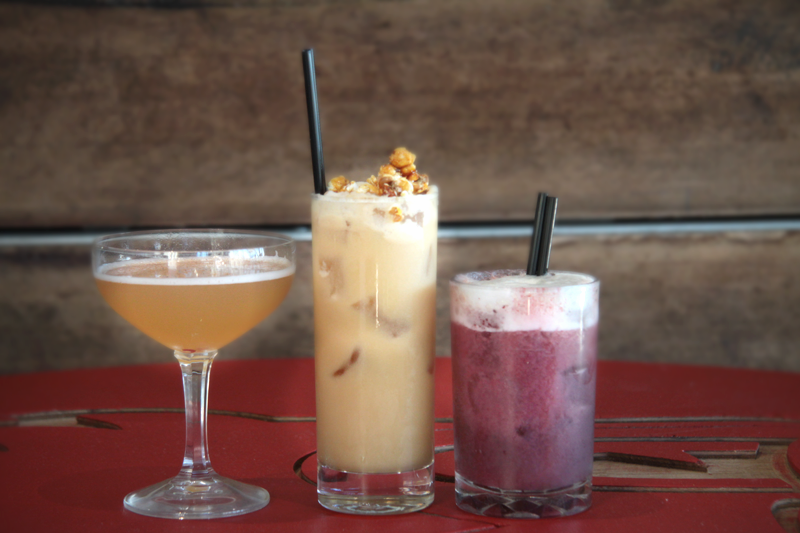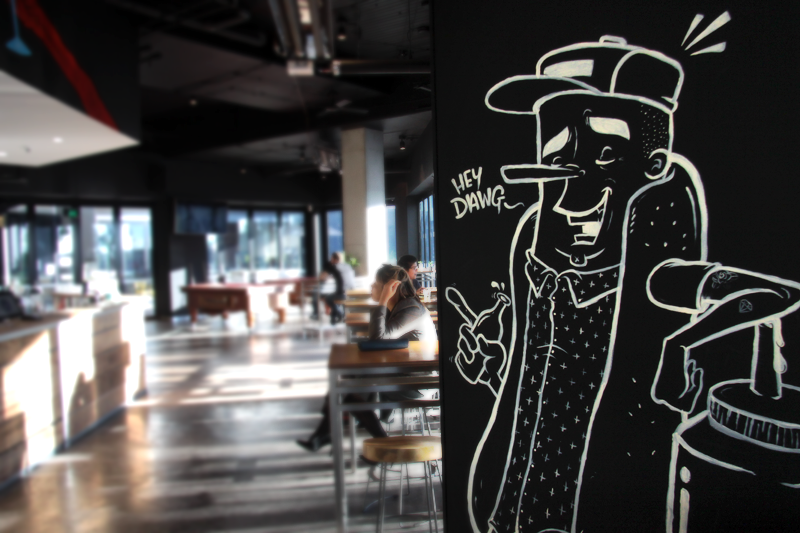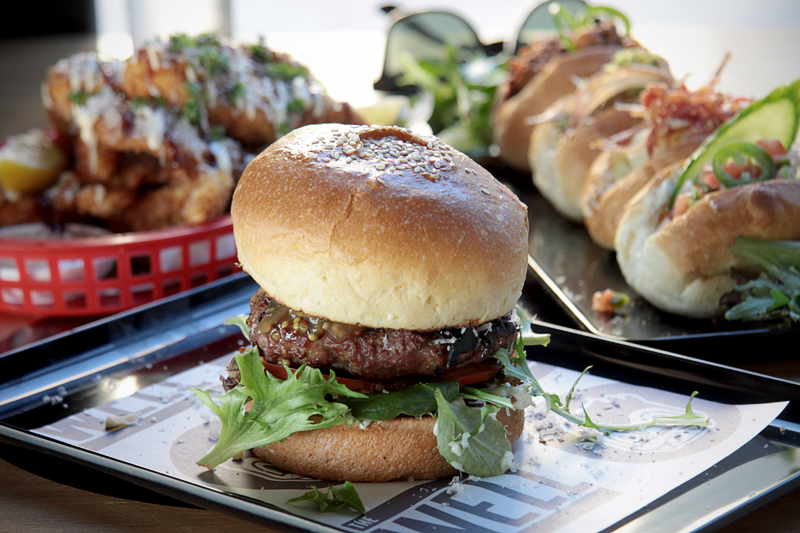 Johnny come lately at the University of Canberra is The Well, a UCU owned and run bar that officially opened with a bangin' night on Friday, even though it has been operating for around three months. The vibe here is a little 'At the Movies,' with movie themed events, original cocktail creations named after movies and a mascot called Mr. Welles. The food offer sits right in the American dude-food space, with hotdogs, burgers and po' boys dominating. Live music, DJs, Sunday sessions cool graphic art on the walls (designed by UC students) and a youthful attitude promise to make this bar a hub for the under 25 crowd; and not just for UC students, as all are welcome.
Address:
Telita Street Bruce
Check out:
The Well website
The Well Facebook
The Bolt Bar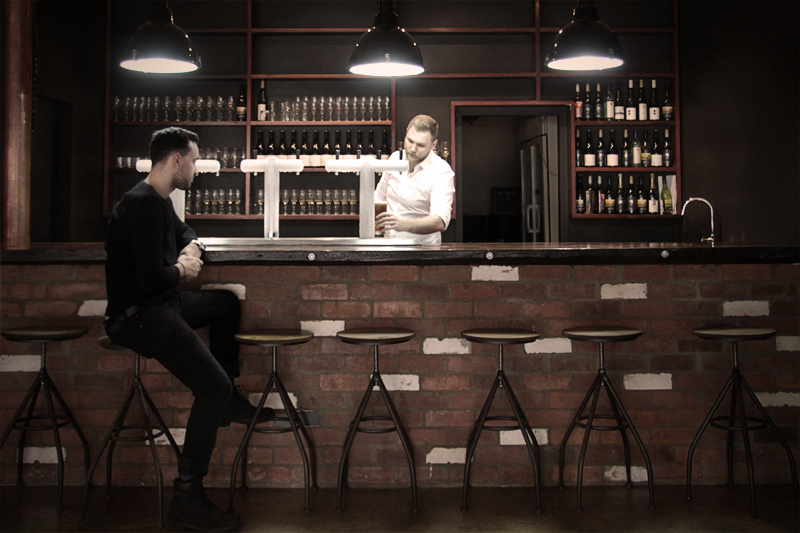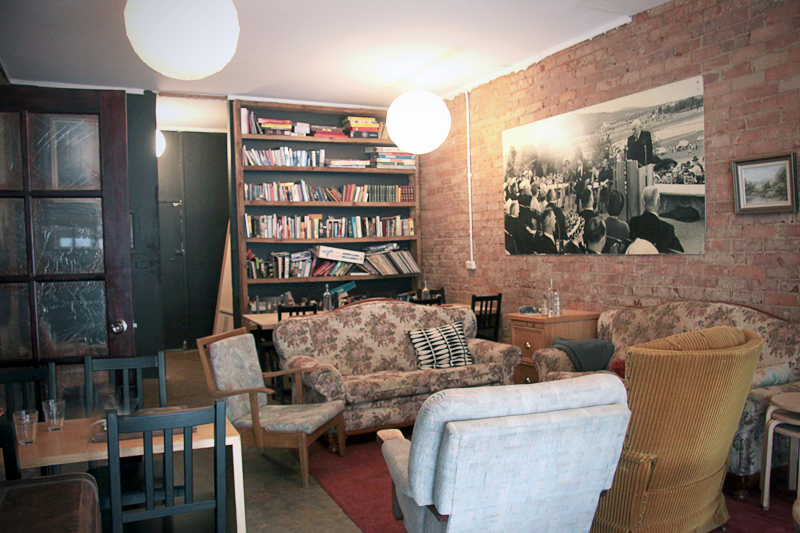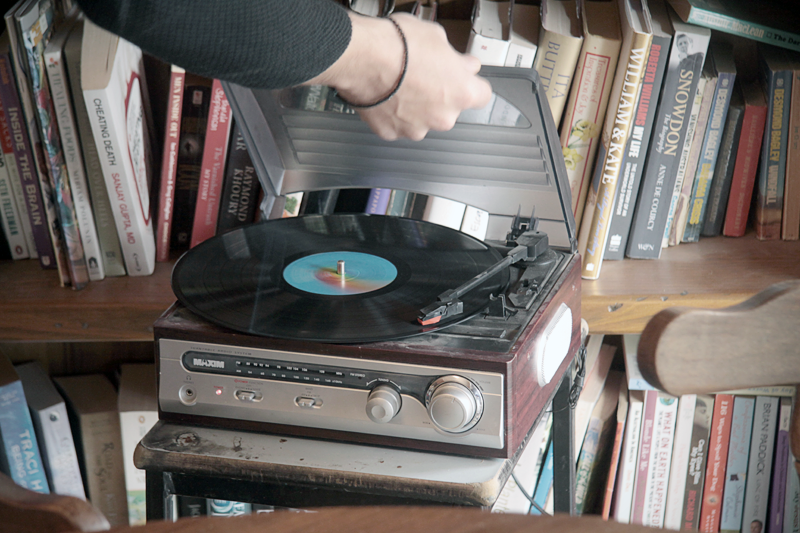 Not far from Belconnen proper is Aranda, where the renewal continues. Any minute now, the folks from Two Before Ten will open the doors at The Bolt Bar, an intimate neighbourhood bar promising a quality take on classic pub food, a vast range of spirits with a focus on whisky and a choice selection of tap beers. Be warned this is not a cocktail bar, even if the aesthetic leans that way. Bolt Bar, named after Dirk Bolt, the architect who designed the shops, is first and foremost a neighbourhood place. Tap beers will include two gypsy brewed locals, Aranda pale ale and Bolt brew with other taps dedicated to more mainstream lines that fit into the boutique category. And did we mention they will also have a huge selection of proper tinnies like XXXX and KB. Patrons can also utilise the intimate library next door for a drink, a meal or a spin on the old record player. One to watch.
Address:
68 Bandjalong Crescent Aranda
Check out:
Two Before Ten website