Around 15 years ago, Serif Kaya, owner and chef at the acclaimed Ottoman Cuisine, made the decision to move his restaurant from a then very fashionable corner of Manuka to the pretty, leafy but rather sterile administrative location of Barton.
To some observers it seemed like a risk, but he had done his research. "We surveyed our clientele over three months," he says. "Overwhelmingly, our customers saw us as a destination. Overwhelmingly, they indicated they would follow us to Barton." The new Ottoman set itself up in Barton feeling assured of its future, but at the time, it was certainly out there on its own.
The Barton Cafeteria building it found itself in–now fully realised with the lovely gardens that surround it–always had the potential to be more than it was, but as beautiful as some parts of the leafy suburb were for the very few that actually lived in Barton, for the rest it was never a place that one would think of as a destination for anything more than getting to at nine and out of at five.
In the last decade though, Barton has made the transition into a thriving precinct that is fast becoming a mecca for hospitality; and while we have heard much about a number of emerging destinations that are redefining Canberra–amongst them, Braddon, Kingston Foreshore and NewActon–we rarely hear or even think of this particular jewel of the Inner South, even as the amenities here continue to evolve.
Sure, Barton has forever been an important address for public policymaking, a mecca for the political classes. But the quite prolific private and public investment over the last decade has seen a quickening of commercial, tourist and residential development that has led to a blooming of hospitality amenities.
Here is a precinct that has grown to be a high quality and increasingly high density model urban landscape–take a westward looking seat at the Terrace on the seventh floor of The Burbury Hotel on a sunny afternoon and you can't help but be impressed by the scene.
Older and perhaps more stately addresses sit alongside the more modern that have grown around them. Tree lined avenues have had new life breathed into them by the high density developments, and along with those developments has come a new amenity-rich lifestyle for those affluent enough to live here, or informed enough to frequent.
Local developer Doma Group's vision for Realm Precinct has attracted high quality tourism and along with it, slick hospitality operator Josiah Li and his Chairman Group, with four separate destinations. Their newer projects with Morris Property Group promise more–more housing, more parking, more cafés, more shopping. A couple of streets away, TFE Hotels Group have recently bought the old Hotel Kurrajong, adding over 120 rooms and refurbishing the beautiful old property.
In the meantime, the curious and quirky are also being attracted to the precinct, and increasingly are getting the welcome mat rolled out for them by developers keen to create a sense of place. Nightmarket organisers Marissa Christian and Natalie Weber say their vision for the quarterly event was inspired by the increasingly urban feel of Barton, and the Realm Precinct in particular. That they have managed to drag a multitude of bodies along with them can only increase awareness of the area and add to its desirability.
For the moment though, the efforts of food and hospitality operators are paying dividends for the suburb, and that means awesome eating and drinking for you. But hey, don't take my word for it; get down there and have a little look for yourself. The list below is by no means the complete list of 'things to do in Barton when you're hungry,' but each of these places is doing great things, and for different reasons.
1. Breakfast for the soul at Maple & Clove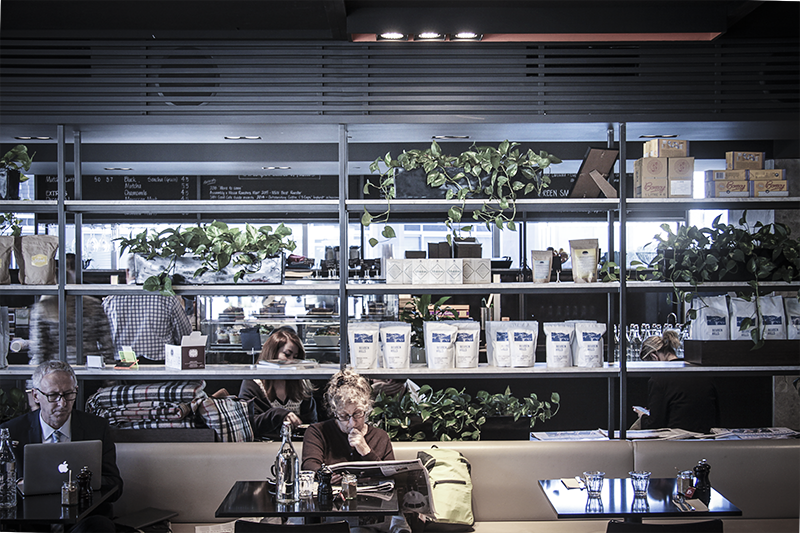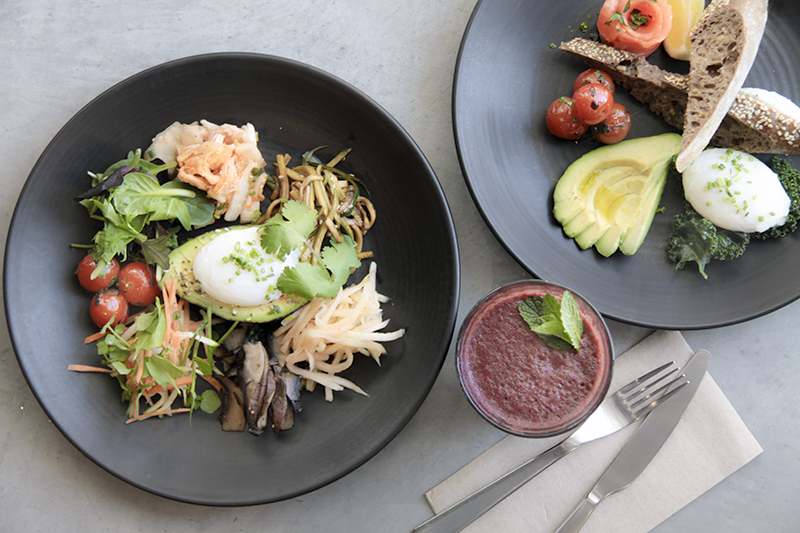 Clean eating and an almost mystical approach to food preparation are the keys to the success of this smart café. Coffee is top notch and comes from highly regarded Sydney outfit Rueben Hills. Food is uberfresh and healthy as a first priority. The go-to breakfast haunt in the parliamentary precinct for visiting lobbyist types and in-the-know locals, Maple & Clove is intent on feeding its clientele the good stuff, preferring them to have a spring in their step on the way out. Typical wholesome breakfasty offers include a salad of avocado, cherry tomatoes, kimchi, seasonal mushrooms, marinated zucchini and a slow cooked egg; or an oat and amaranth (the new quinoa?) porridge with almond milk, pecans, mixed seeds and cinnamon… Just writing this is making me feel healthier.
2. A fancy High Tea at Burbury Terrace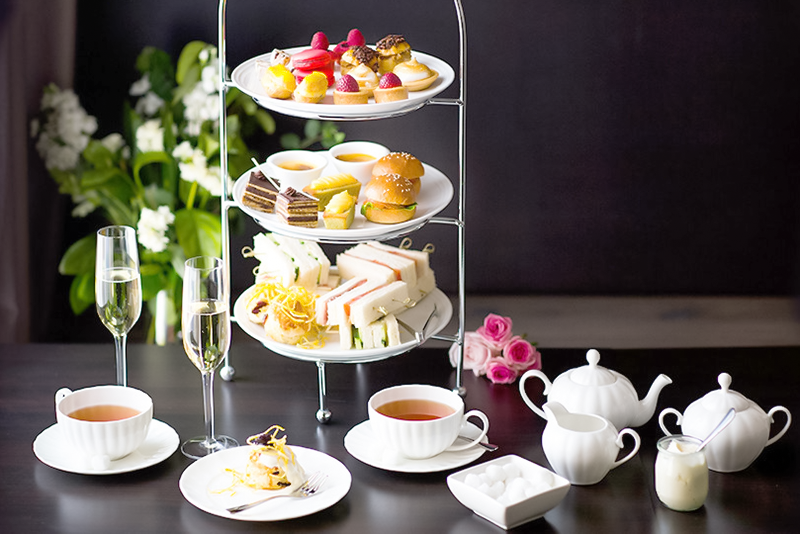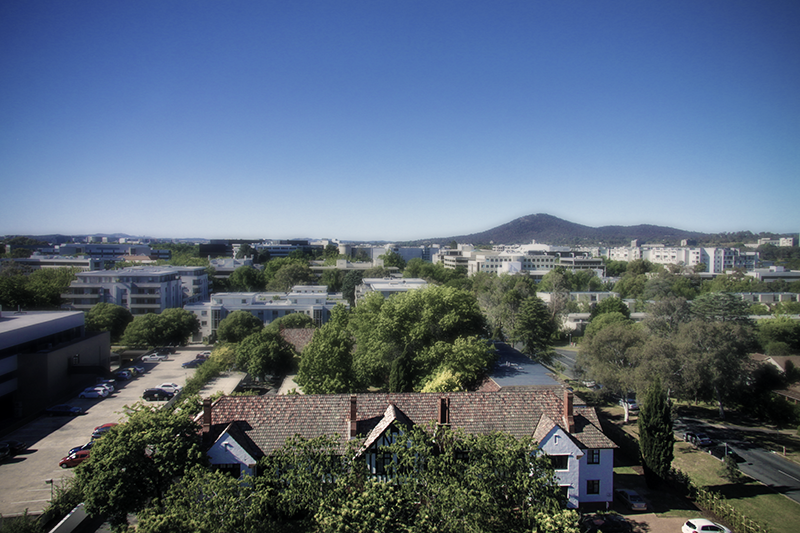 If lounging around with good friends and a great view, indulging in fancy morsels and sweet delights, and washing them down with a good bubbly is your idea of a weekend well spent, then the Burbury High Tea is the thing for you. Not the only High Tea in town, but definitely one of the better ones, the Burbury High Tea is a luxurious expression of decadence with a seventh floor view taking in leafy streets, built amenities, lake and surrounding hills; with twin spires of Parliament House and Telstra Tower leaving you in no doubt as to where you are. Surviving three mouthwatering hours of cakes, sandwiches, tarts, sliders and scones, accompanied by either champers or tea or both is quite a feat. Hey, it's a tough life in the Realm Precinct, but someone's gotta do it.
3. Modern Japanese with a hip edge at LiloTang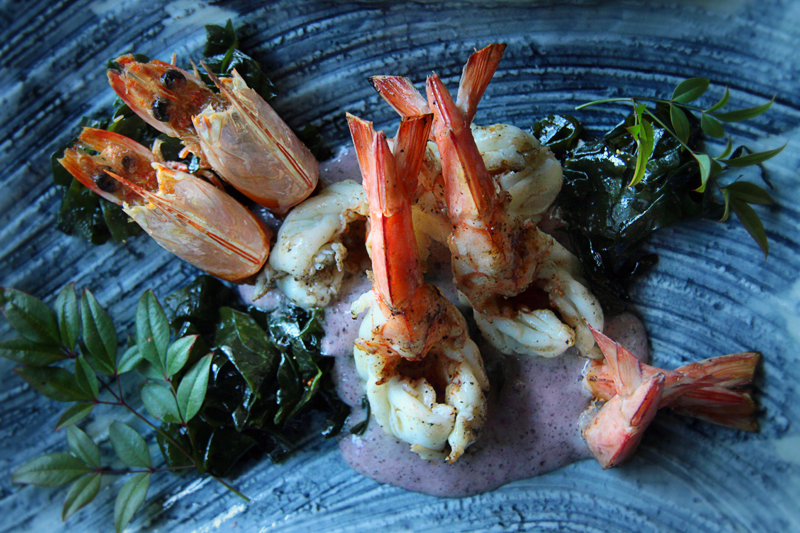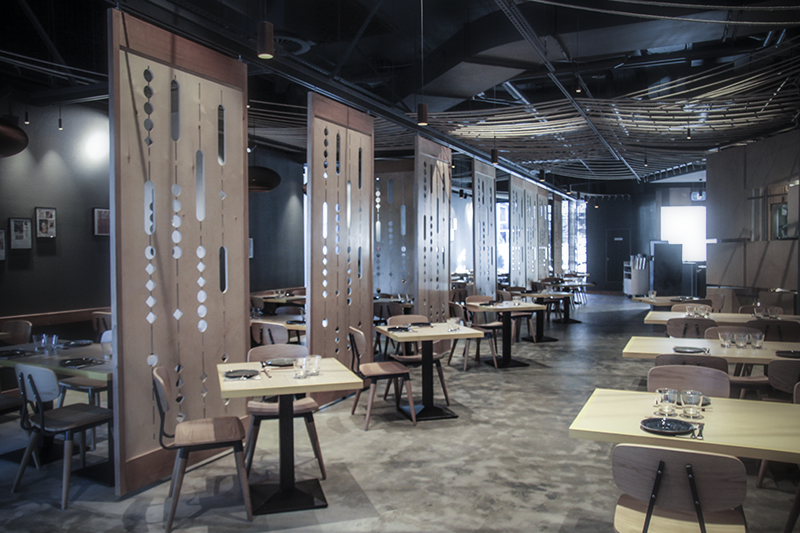 The youngest–and youngest feeling–of the Chairman's stable, Lilotang opened at the beginning of the year, and just nine moths later picked up an esteemed Chef's Hat. Just cause to accuse the Fairfax folks of some kind of sycophancy–until you sit down and eat. Chef Shunsuke Ota–formerly of acclaimed Nobu in Melbourne–has full reign here, and rules the menu with an obsession for perfection. Choice of charcoal (Binchōtan) for the Robata grill, freshness of ingredient in preparation of stocks, and a devotion to tradition of communal fine dining known as kaiseki, combine to deliver a flawless experience. Ubercool Manga styling in a forest of blonde timber keeps the atmosphere friendly rather than stuffy, and service is as slick as can be expected from the legendary Chairman Group.
4. Australia's finest Turkish at Ottoman Cuisine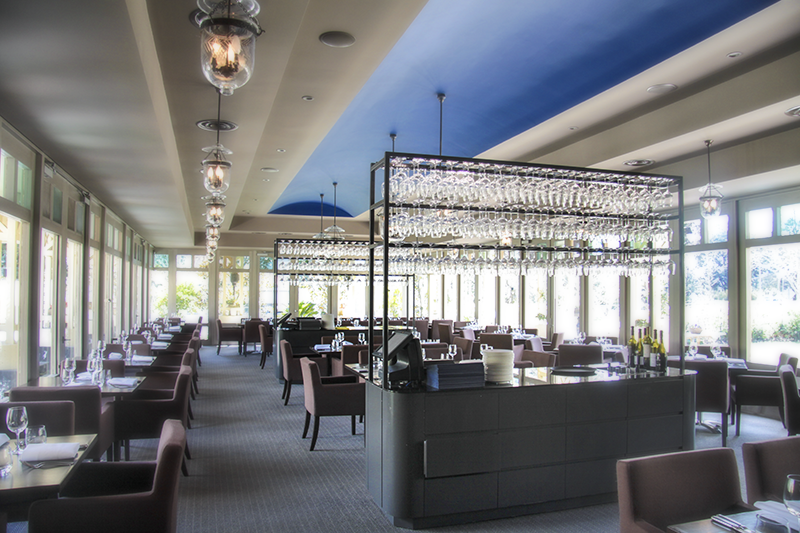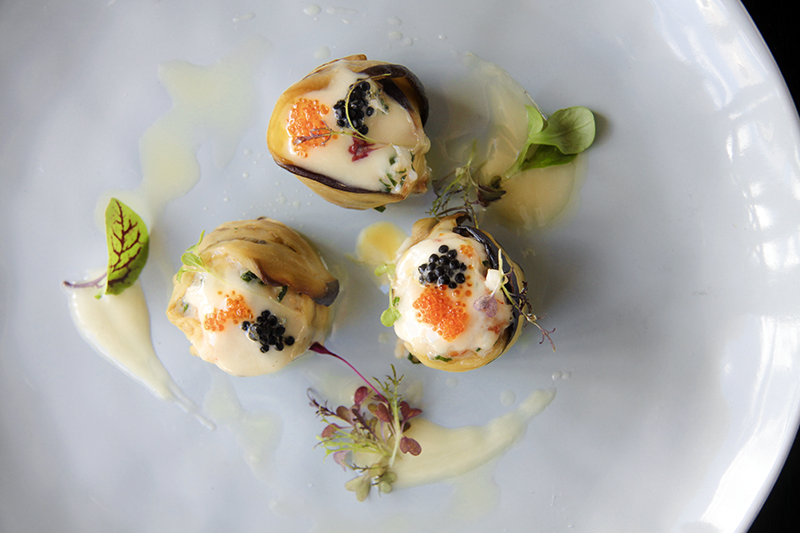 What can we say about Ottoman Cuisine owner and chef Serif Kaya that hasn't already been said? The guy has single handedly lifted this great cuisine to the mantle it surely deserves, reinventing and refining the thing with a passion that borders on the obsessive (Okay, if not single handedly, then surely with the help of wife Gulbahar and a well drilled and committed team). Intelligent and inquisitive enough to acknowledge the deep and diverse roots of Turkish food, Serif does not wallow in shallow nationalism, but rather celebrates all that is shared and all that is good from the tables of a vast empire. And more than that, he is not afraid to create anew to match the aesthetic of the new world he cooks for. Chefs hats aplenty serve to confirm that this is the jewel in the Barton crown.
5. Classic steak at Chifleys Bar & Grill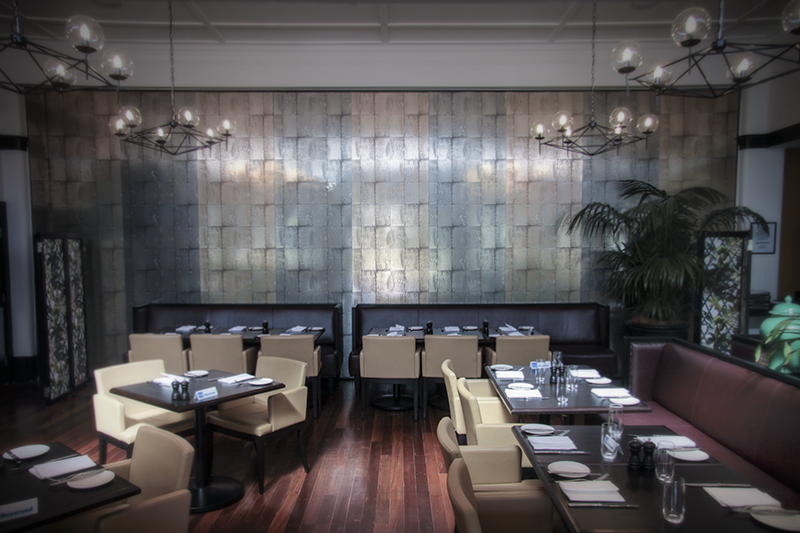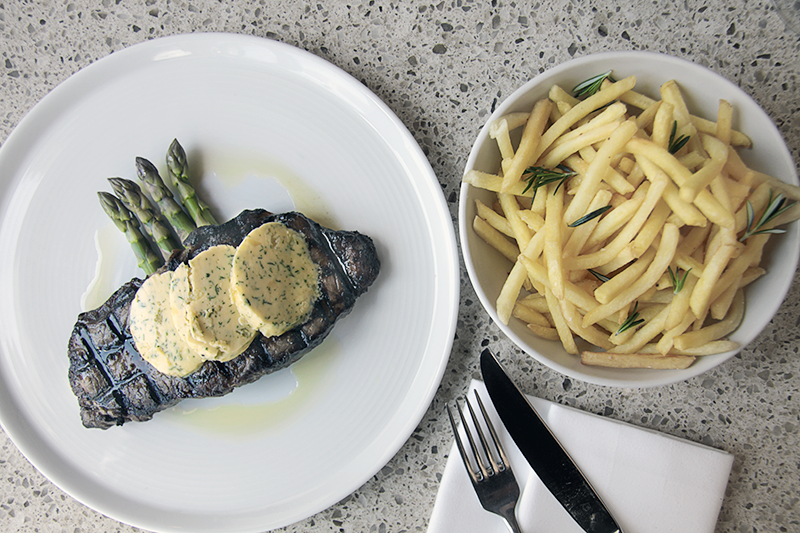 A Canberra restaurant offering steak is not a rarity, but Chifley's Bar & Grill at the recently refurbed and extended Kurrajong Hotel is laying on top quality cuts, and what's more, in a swanky art deco setting that oozes charisma and charm. Executive chef Mick Chatto is sourcing Black Angus from Cape Grim in Tassie and Glen Innes in New South Wales; and premium Shio Kin Wagyu (Australia's best beef) from Macquarie Downs in Queensland as well as locally bred Sher Wagyu from Ballan in Victoria. Café de Paris butter is perfect on a sirloin, and just to keep the French Bistro thing going, even better accompanied by a bowl of frites. Magnifique! If you're not up for steak, don't worry, a great range of mains covering fish, poultry, lamb and pork are also bang-on. And if you are wondering what to start with, here's a tip: Crab Omelette.
On the very near horizon.
A couple of exciting developments in the heart of Real Precinct should keep us entertained in the next couple of months and further cement Barton as a dining force. Firstly, Buvette, Realm's fancy new restaurant is not far away. Taking up the space next to the very popular Ostani Bar, this French style bistro is whetting my appetite with hopes of a 'Felix' style experience in the nation's capital. Across the road at Burbury, the tried and true, never-miss-a-beat big daddy of Chairman Group (you know who I'm talking about) is getting ready to take up residence and wow us once again with a renewed vigour.