It's the stuff of dreams, and not just childhood ones. And it's coming here this Easter.
'Tuff Nutterz' is unashamedly Australia's biggest inflatable obstacle course, measuring 300 metres long and packed with 30 different challenges including huge slides, climbing walls, hanging rails, balance balls and more.
There's also a separate mini-obstacle course for the less confident, as well as a six-metre-high slide.
Fresh from a stint on the Gold Coast, it will take over Parkes Place Lawns in Canberra from Easter Saturday (8 April) through to Sunday, 23 April.
"We're setting up on Thursday and Friday and then it opens on Saturday," Tuff Nutterz chief operating officer Juan Manuel Gomez says.
"We have capacity for 250 people at a time, and we run four sessions a day."
And here's the truly good news: it's not just for the kids.
"I mean, we mostly receive families, but the actual obstacle course was designed for adults. The idea is that the whole family can play together, and everyone can participate. We don't have age limits."
It's not the first time the Sydney-based course has come here. Juan says he and owner Bruce Conroy have tried to bring it to Canberra twice a year – during the school holidays in April and September – since 2019, back when COVID didn't throw a spanner into the machine.
"We love Canberra because the people are so welcoming and friendly, and we've had a lot of repeat customers over the years," he says.
"The National Capital Authority has also made it really easy for us, and is always happy to have us here. It's why we keep coming back."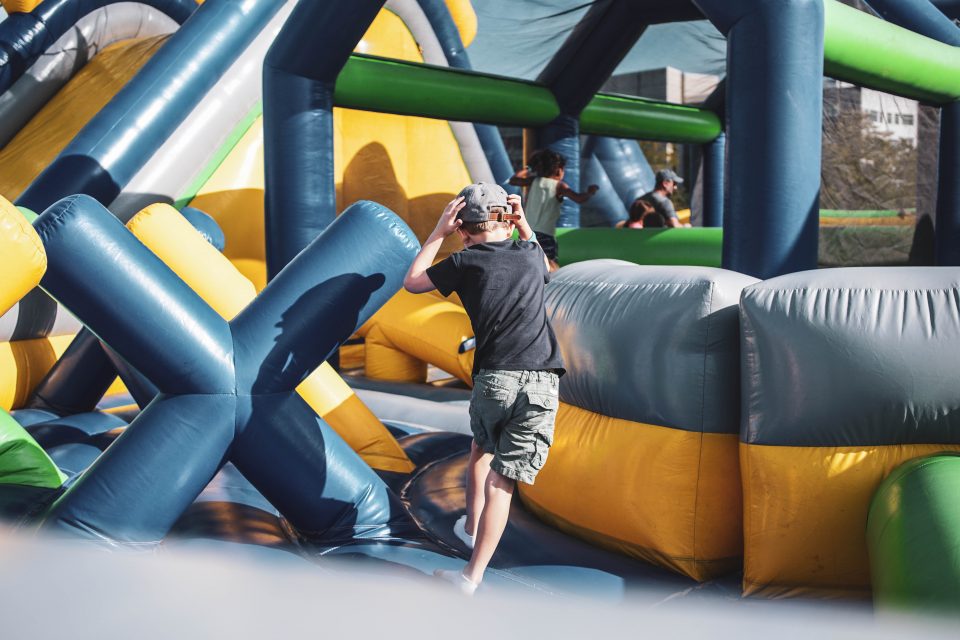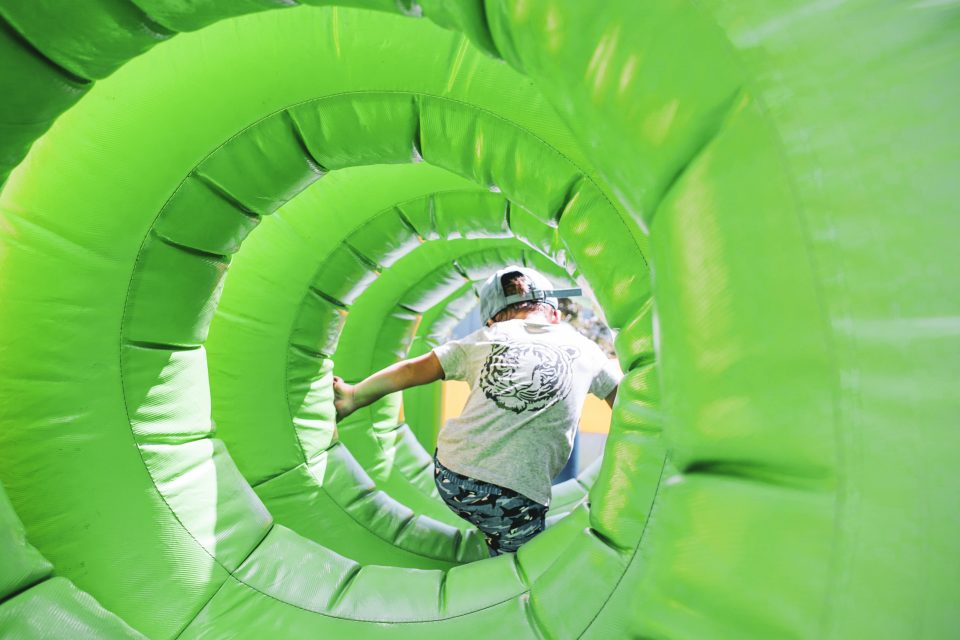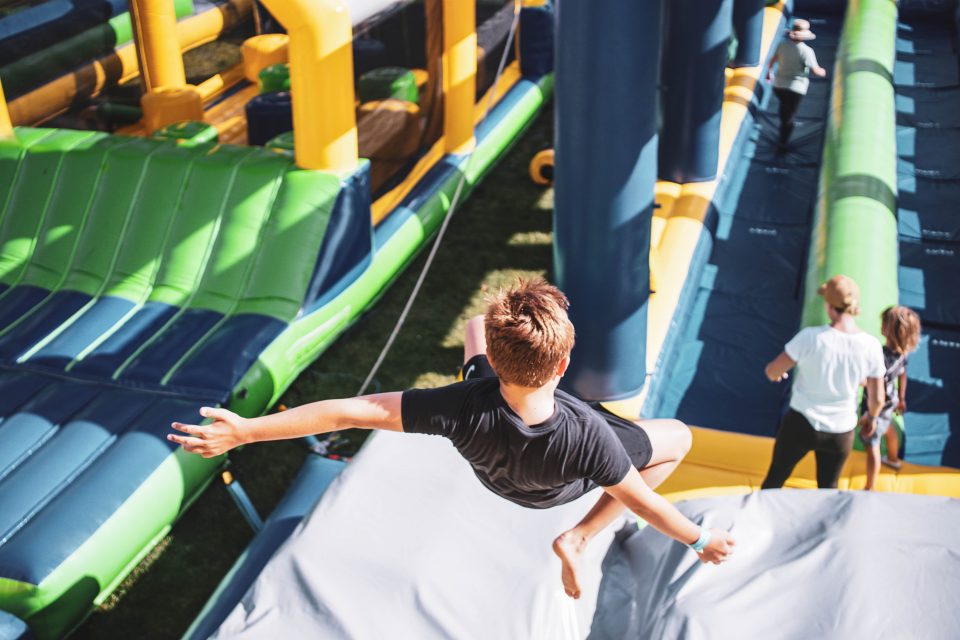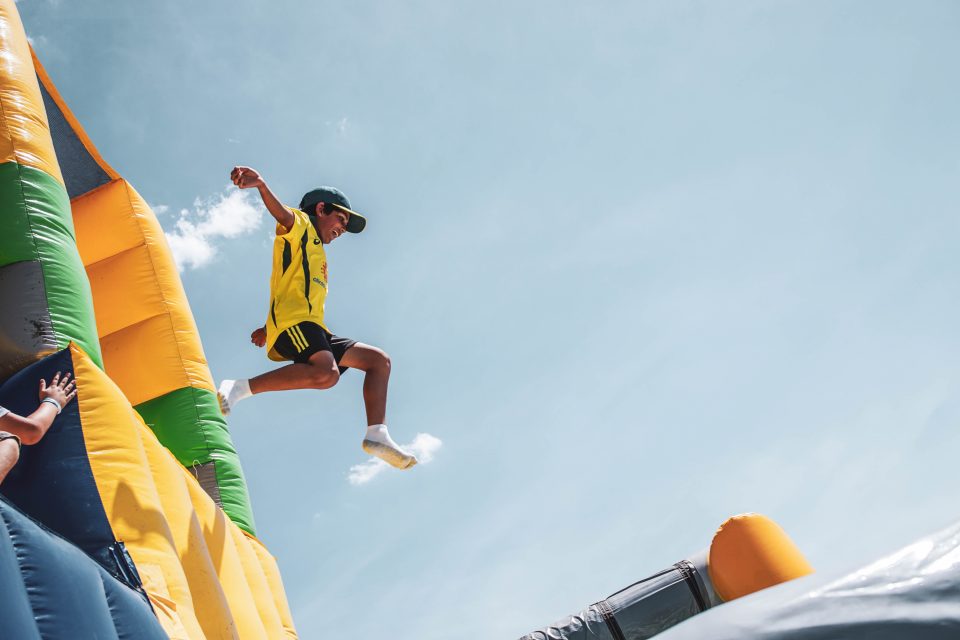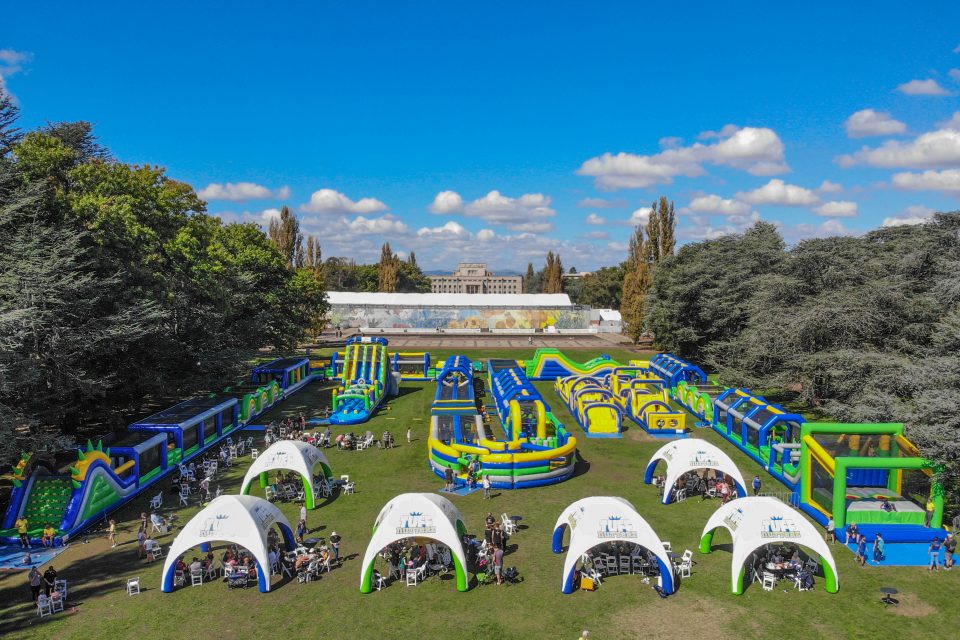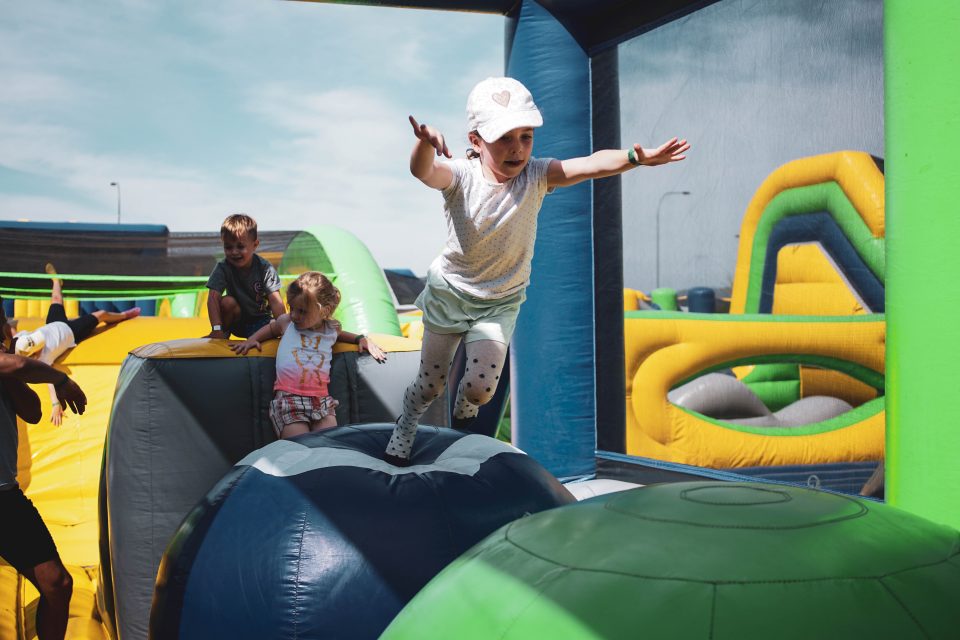 Juan credits Bruce for the inflatable obstacle course idea, which came from his background working in jumping castle hire.
"He built it up from [a] little company with jumping castles on offer for birthday parties. When he had about 15 castles, he decided to escalate the business into something larger and came up with this idea."
Juan came to Australia from Argentina on a working holiday visa and met Bruce on his third day in the country.
"He was looking for a lifeguard for his other business, which was a party boat for kids, with slides, ropes, trampolines and everything in the water," he says.
"I was a lifeguard back in Argentina, so I applied for the job, and we've been working together ever since then."
The obstacle course itself is custom-made in China, with design input from Bruce. The business partners now tour Queensland and New South Wales with it, hiring casual staff in each location to help run it.
Depending on the time of year and location, there'll also be water in the six-metre slide. Needless to say, it will be dry this time.
"We fill it with water during the summer months and leave it dry for winter," Juan says.
"And then we have a mini obstacle course made up of five parts and nearly 50 metres long in total. That's more for little kids."
Tuff Nutterz will be open every day 9 am to 5 pm from 8-23 April, regardless of wind or light rain.
Session tickets are available online from $25 to $40, depending if it's an individual or group of four people minimum. Socks are required, preferably with grippy soles.
For those with children aged under five, parents score free tickets.
"You just pay for the kid and you can accompany him or her inside the course."
And just in case you want to know (you do), an adult can score one hour and 45 minutes on it for $30.
Original Article published by James Coleman on Riotact.