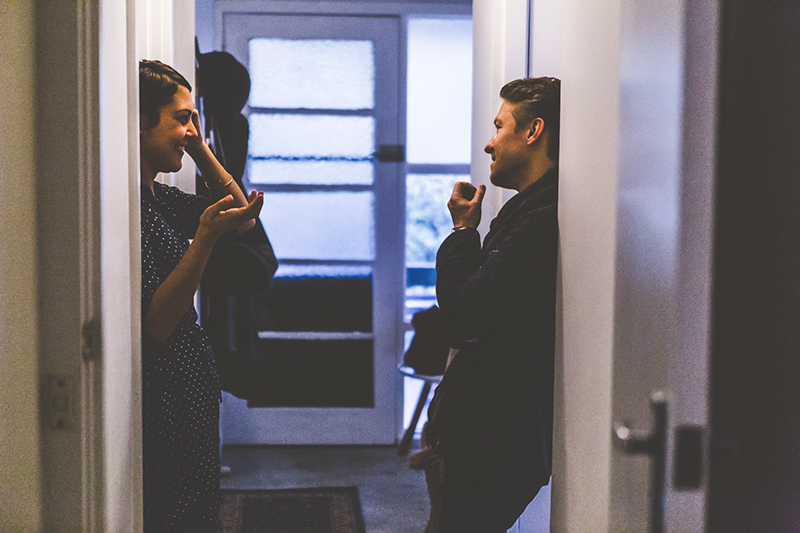 If you've ever been to itrip iskip, Diana Derek's fabulous Braddon boutique, then you'll understand why it has outlived so many others of its kind. It's not so much the range of clothes, home-wares and quirky gifts, but the personal connection Diana creates. Diana makes the shopping experience so comfortable, I swear I could lie on a couch in her store and tell her all about my childhood.
The sense of connection to people and community that Diana resonates through her store, is also evident in the classic weatherboard O'Connor cottage she shares with good mate Sam Burns, a legend of the Canberra coffee scene and owner of Barrio Café.
Diana's home reflects a strong balance between her retail persona and her spiritual side. Notice the Collette Dinnigan dress on one side of the bedroom, and the yoga instructor gear on the other. The modern urban pieces adorning the living room, are coupled with various arts and ceramics made by befriended local artists.
Perhaps my favourite room was Diana's homely kitchen. I kept looking over my shoulder expecting to see her grandmother appear with a tray of freshly baked cookies. Sadly, there was no grandmother, but I didn't leave disappointed. On the way out, I found one very cool bike leaned against the house and a friendly cat, eager for pats.
Photos: Ben Idris
Words: Ashley Feraude