Is this the longest toilet drop on the lake?
I'm in a small triangular-shaped room about 25 metres off the ground, looking out over Lake Burley Griffin and the icons of Canberra beyond. But behind a timber veneer door in the corner, is a toilet.
Not just any toilet either. We're talking ceramic bowl, silver tapware and – get ready for this – a shower with hot water. And that's not even all, because 10 or so metres above my head is a kitchen, fully furnished with a stone benchtop, dishwasher and electric stove-top.
This building might also be home to the fanciest cooking space on the lake.
By this point, you're probably thinking I'm in the High Court of Australia or one of the other tall water-side buildings. But no. I'm actually inside the National Carillon.
It turns out there is more to the enormous bell tower on Queen Elizabeth II Island than making noise and lighting up at night.
"We often think of it as a tower, but it's really a big musical instrument with a kitchen, toilet, a function room and utilities attached."
Natalie Joy looks after the "big musical instrument" on behalf of the National Capital Authority (NCA) as project manager for Capital Works. She's overseeing renovations set in motion in September 2019 and now drawing to a close, slightly behind schedule.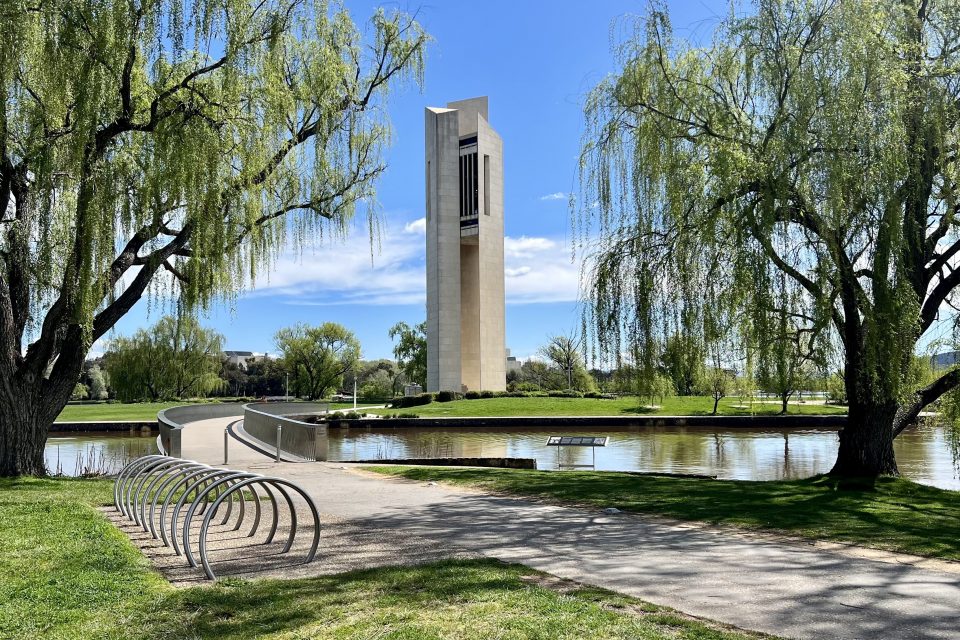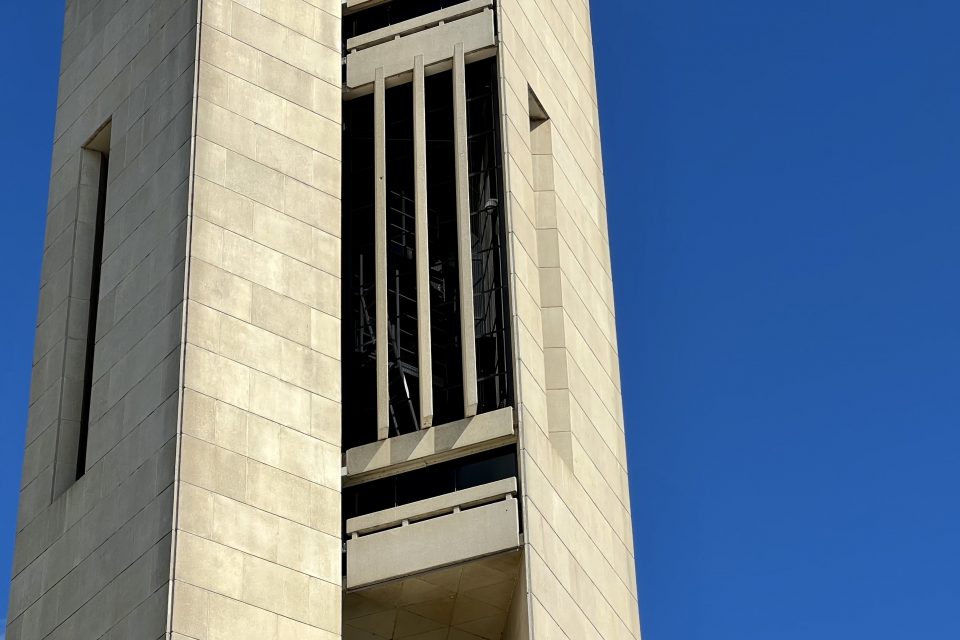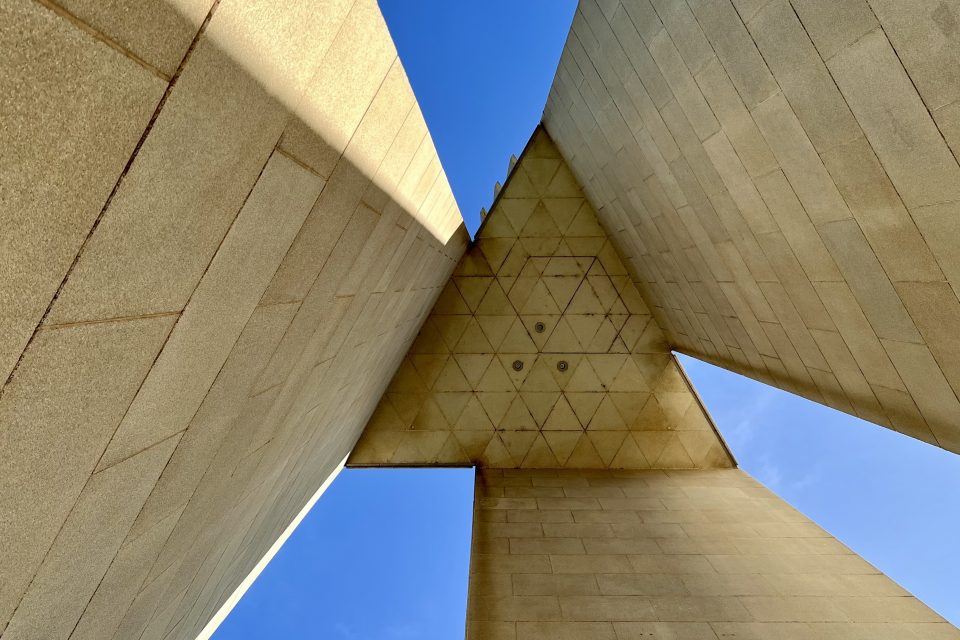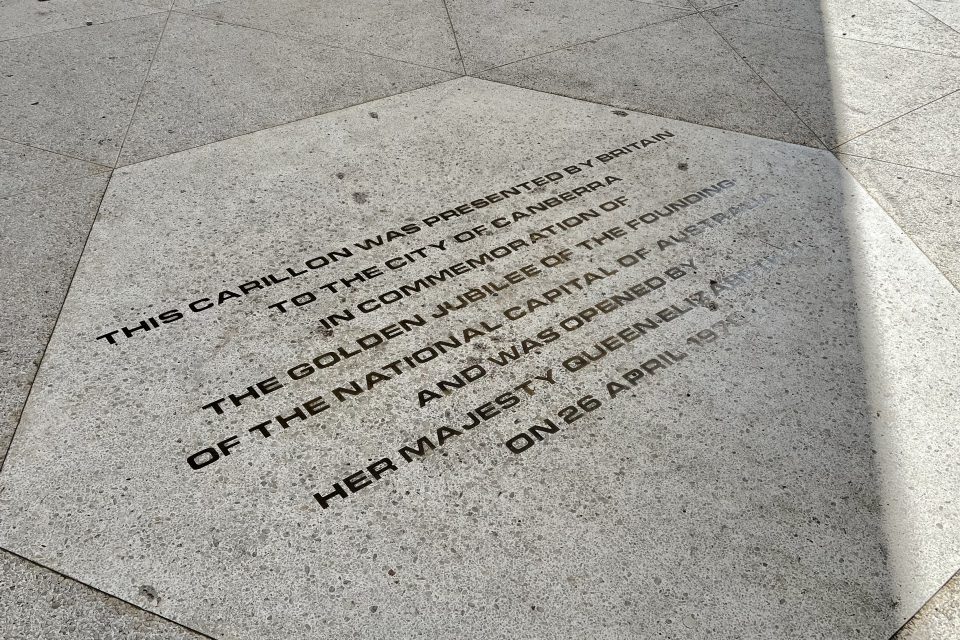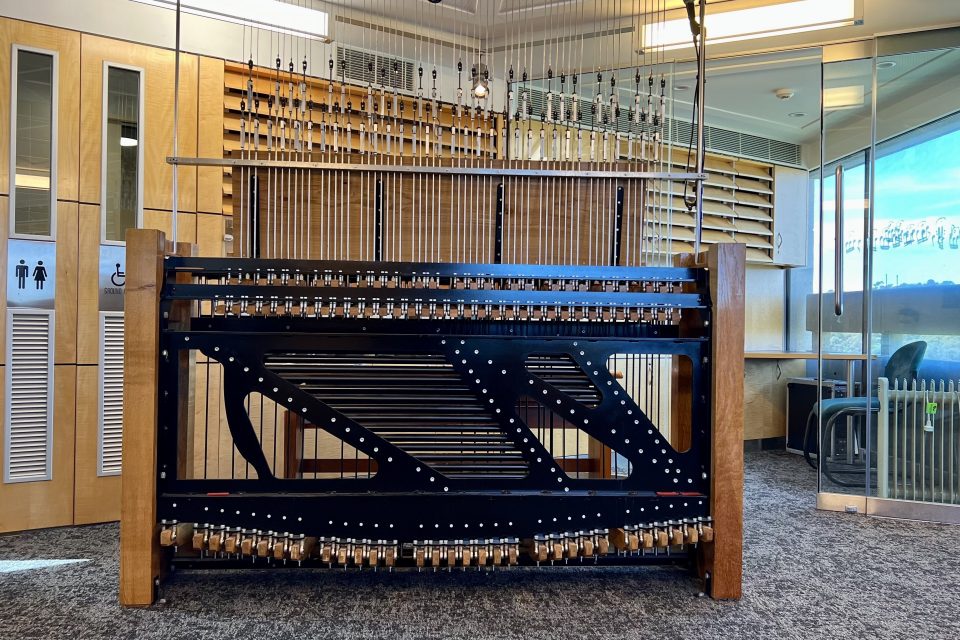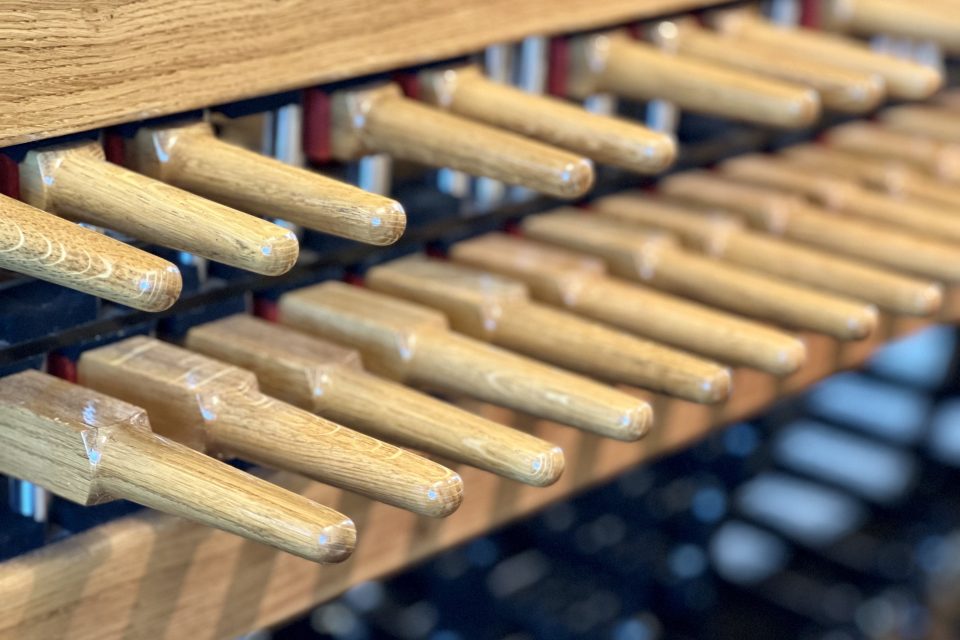 "Because of COVID, it's been very difficult for us to line up the international experts we need to help set up the new bells," she says.
It's been off-limits to anyone but technicians and NCA staff for most of this time, but Natalie agrees to give me a tour.
Pared back to the strictest definition, a carillon is a pitched percussion instrument with at least 23 cast bronze bells. There are two others in Australia, in Sydney and Bathurst, but perhaps during an age-old 'mine is bigger than yours' competition, ours ended up with a world-leading 57 bells and prize-winning design by Western Australian architects Cameron, Chisholm and Nicol.
An engraved stone on the floor beneath the three triangular quartz and opal-chip shafts reminds us why it's here.
"This carillon was presented by Britain to the city of Canberra in commemoration of the golden jubilee of the founding of the national capital of Australia and was opened by Her Majesty Queen Elizabeth II on 26 April, 1970," it reads.
Each shaft serves a different function: the highest (50 metres) contains a passenger lift, the next a steel staircase, and the lowest a service shaft. We take the lift and stop at the first floor. After all, before we can enter the actual bell chamber, we need to let the carillonist know we're here.
"Only very rarely, during testing, have workers been in the bell chamber while they're being played," Natalie says.
"And they have to wear ear protection. It's incredibly loud."
The George Howe Room, named in honour of Canberra's longest serving carillonist (1977 to 2010), is home to the clavier. This looks much like an organ, but thick wooden batons take the place of keys and pedals. Metal cables run from these batons into the ceiling and – through a complex system of pulleys and springs – to the cast iron clappers that tap the inside of the bells themselves.
Seated on the stool and thumping out a Bach piece with her fists is Astrid Bowler, Canberra's current longest serving carillonist. She's been up here twice a week ever since she approached the original carillonist, John Gorton in 1984.
"I belonged to a theatre organ society at the time and one Sunday, after one of his recitals, I went up and told him I was a former student of his at Sydney University and I would like to learn to play the carillon," she says.
"So he taught me."
The regular recital program is still on hold at the moment, but alongside other local and visiting carillonists, Astrid also plays for special occasions such as the renaming of the island in June 2022.
"It's so important this carillon continue to be a part of the community to ignite the passion and keep the craft alive," Natalie adds.
I try my hand at it, before – thankfully for the city's sake – we move on to the bell chamber itself.
This takes up three storeys, connected by metal ladders and all open to the outside world through caged gaps in the building. Bells ranging in size from a bedside table lamp to a small car are bolted in a circular pattern along a reworked steel frame. Red cast-iron clappers inside each of them are poised to strike.
There was also an automated Westminster chime system but this has yet to be re-rigged after the arrival of several new bells in 2020.
Since then, the weight of the bells now range from seven kilograms to six tonnes. Natalie says passing them up the shafts wasn't always an option.
"An aperture had to be left in the centre of the floor to allow the biggest bells to be hoisted to the carillon chamber," she says.
No matter the age, all the bells started life at the John Taylor and Co bell foundry in England before being flown over to Australia. The company continues to help with the maintenance too.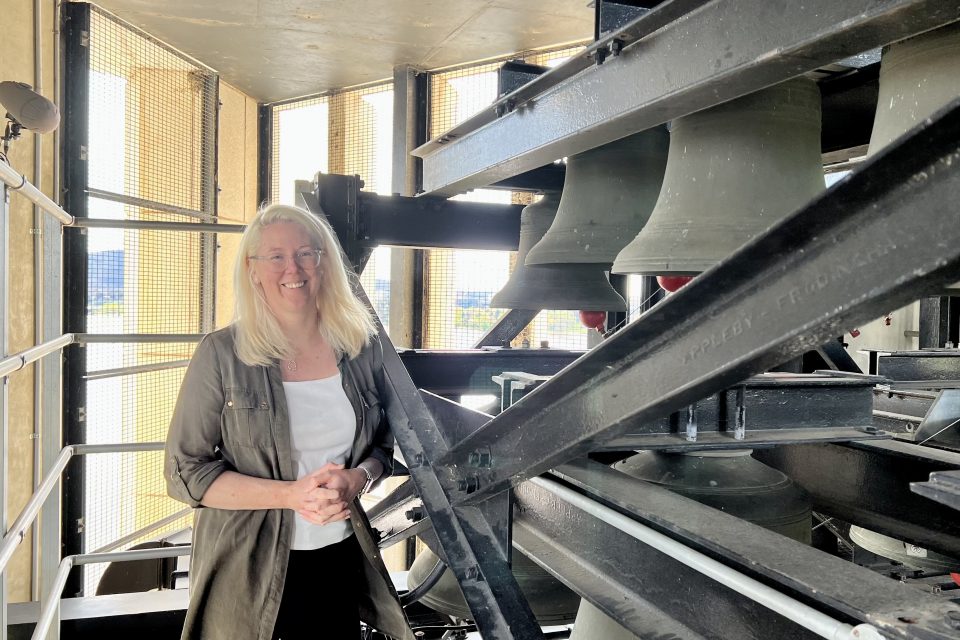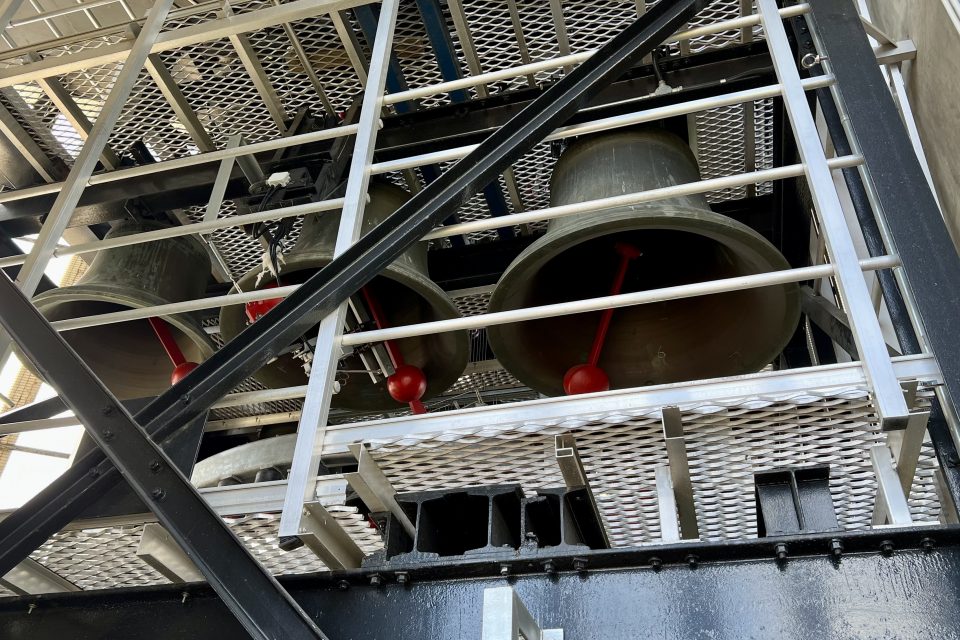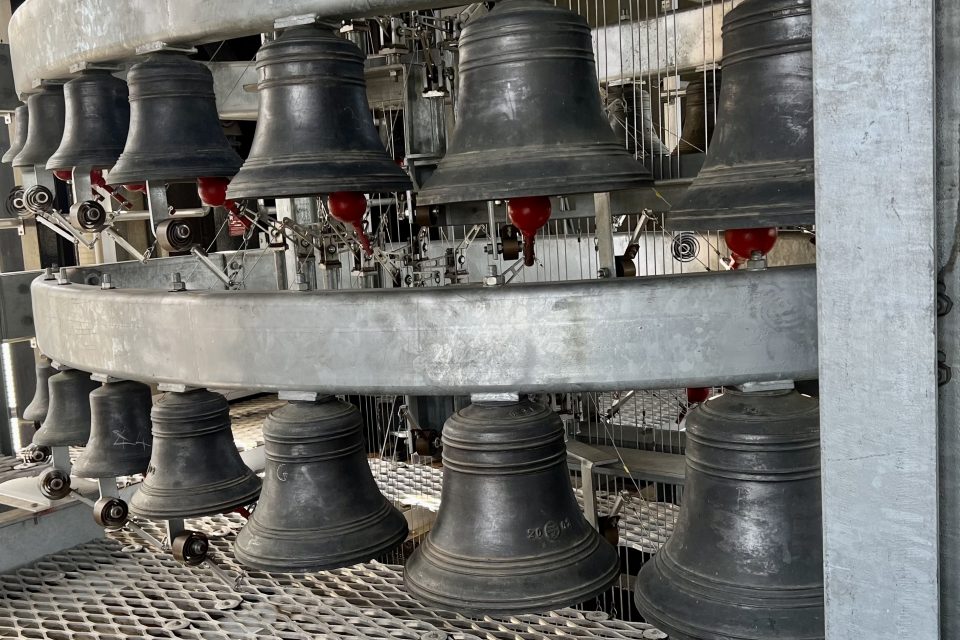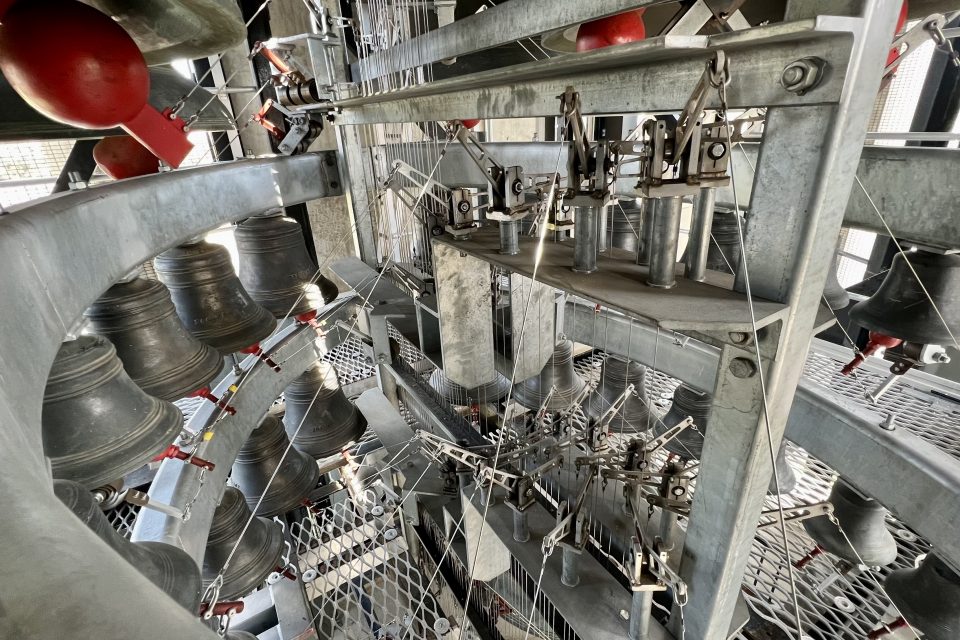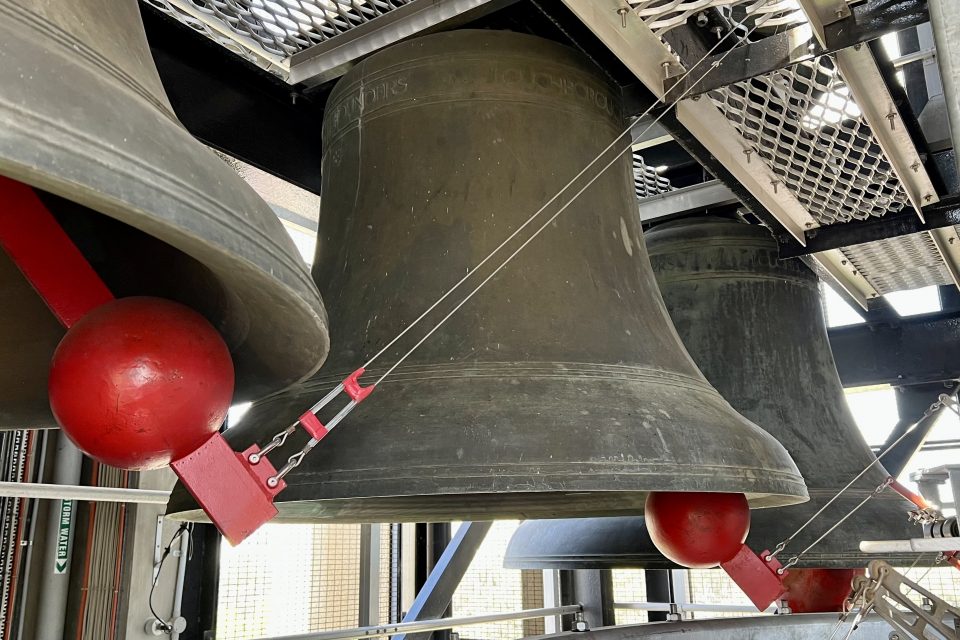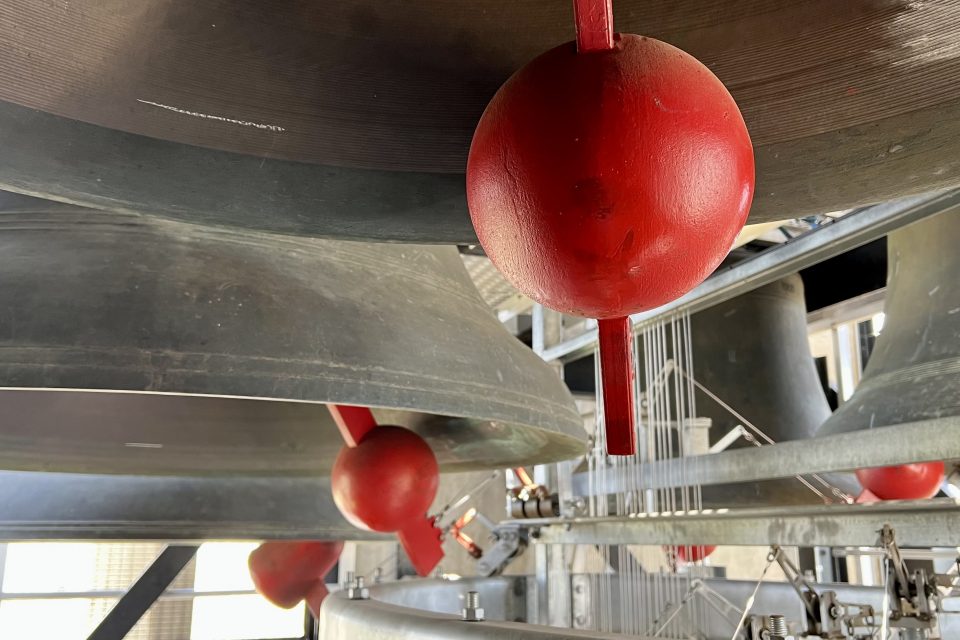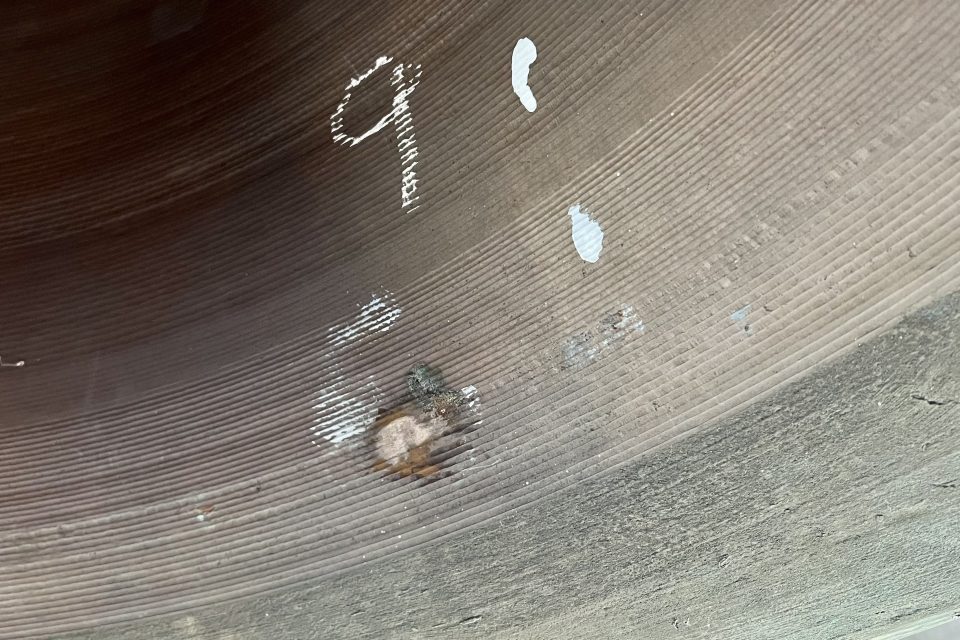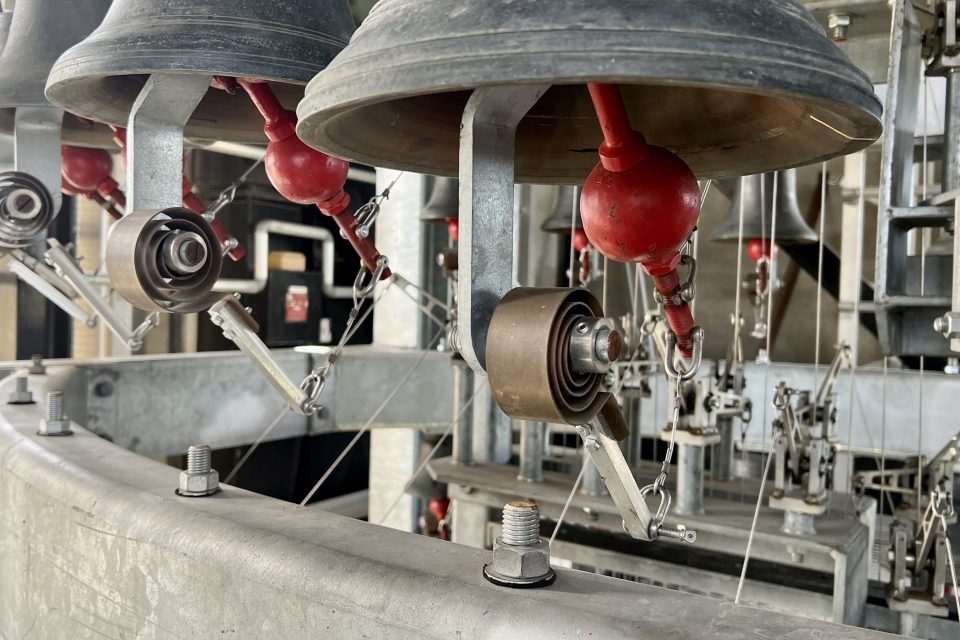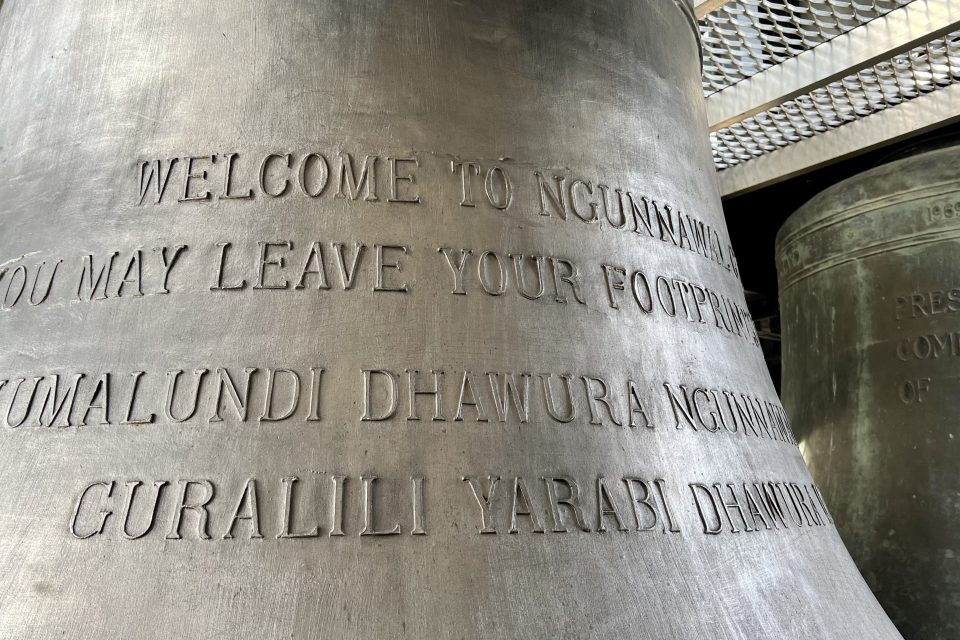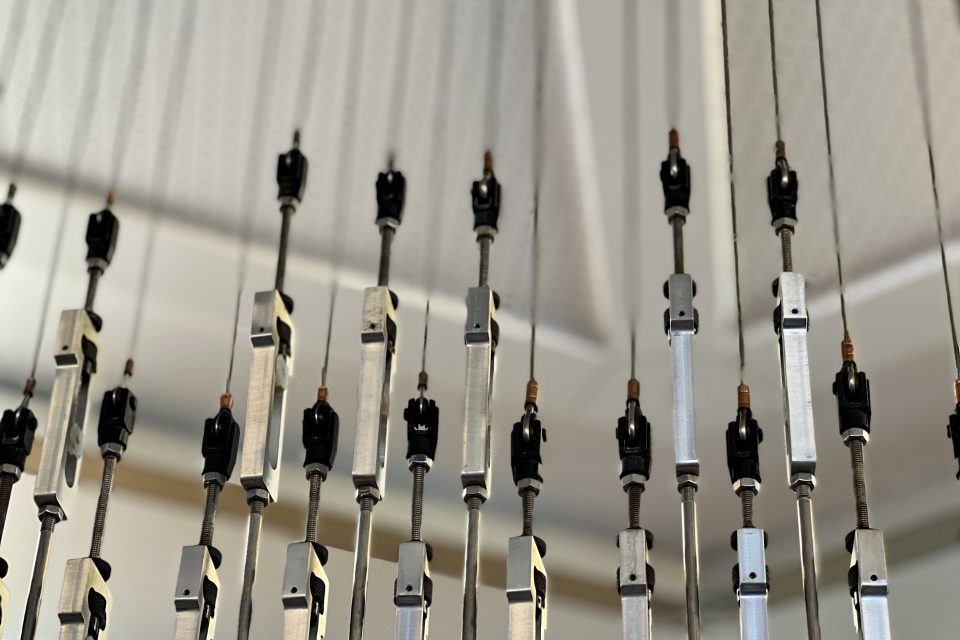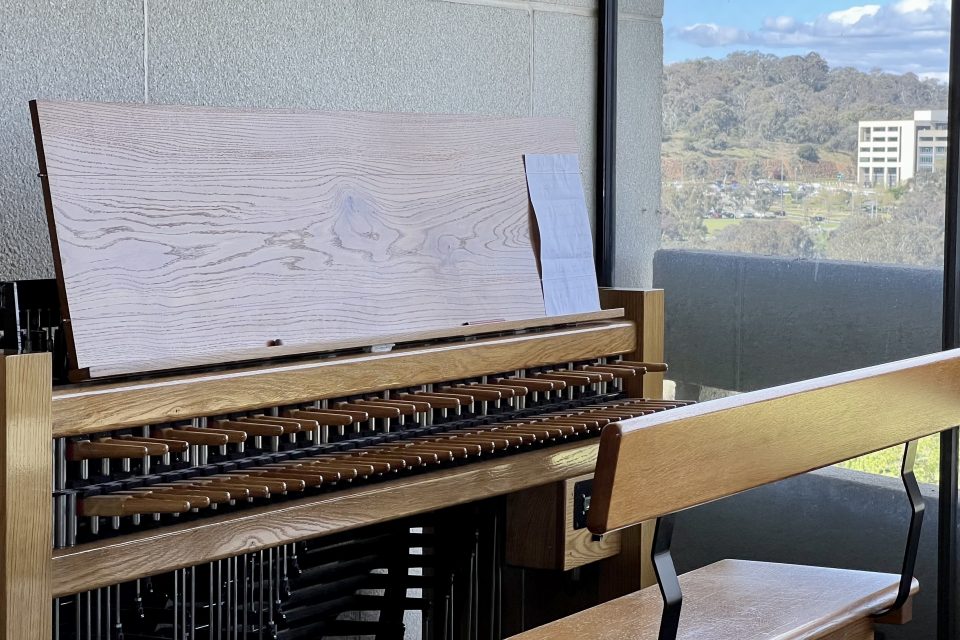 The best place to hear them all? Anywhere with an unobstructed view of the tower, within a radius of about 100 metres.
The top-most room – 36 metres above ground level – is called 'Chimes'. In a previous life, this and the adjacent fully-fledged kitchen could be hired out for small-scale functions and special occasions. Natalie says the hope is this option will return once the National Carillon reopens in the coming months.
The highest proposal on the lake, anyone?
Original Article published by James Coleman on Riotact.